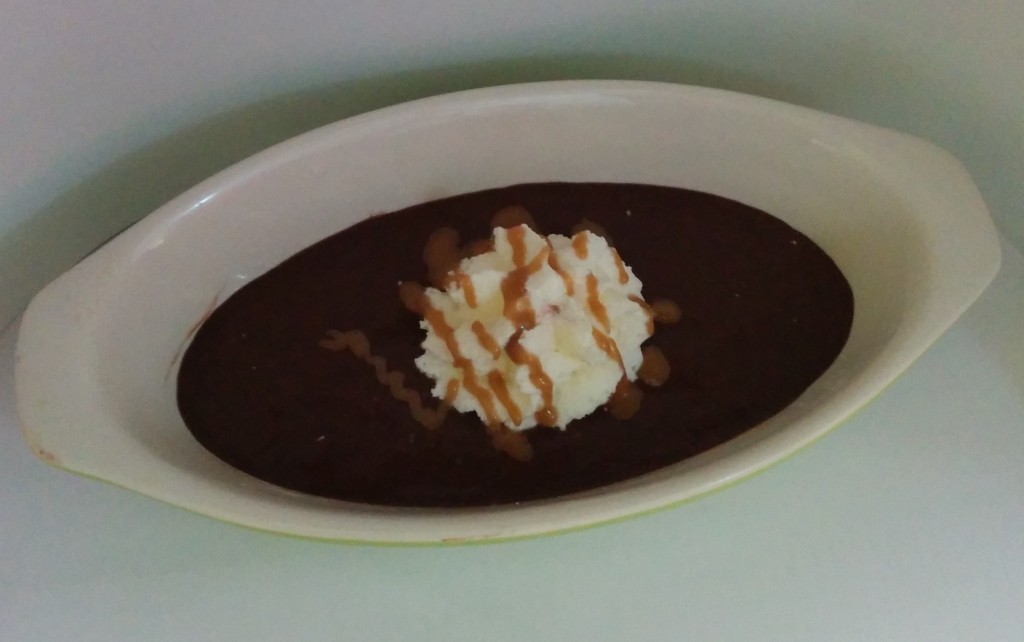 Chocolate Almond Breeze with Chocolate Pudding Mix makes this dessert not only quick, but full of the chocolaty goodness.  Turn a simple pudding into a fancy dessert  by adding  a whipped cream topping and a caramel drizzle!
By making a few changes to the original Kraft Chocolate Pudding Mix recipe on the back of the box, this dessert becomes an even lower carb option!
In place of 2 cups 2% or skim milk we added  Almond Breeze Unsweetened Almond Beverage – Chocolate Flavour. This gave the pudding a rich chocolate taste without affecting the texture in the slightest!
Just because you're on a Low Carb diet, doesn't mean your on a Low fun diet!
Per serving this dessert is equal to:
52.5 Calories
9.5g Carbs – 1.5 g Fibre
= 8g Net Carbs