The Dukan Diet is a physician-formulated lifestyle weight-loss program consisting of 4 phases to reach and keep your TrueWeight for life. The diet discards counting calories, and instead emphasizes lean protein, plentiful amounts of water, daily walking and allows unrestricted amounts of 100 healthy foods. The Dukan Diet is designed to help its members overcome common pitfalls and achieve healthy, lifelong weight management. 
This page is intended to be a short summary of the diet only. For full information, we encourage all readers to get Dukan Diet Books
.
AN INDIVIDUALIZED PATH TO SUCCESS:
Finding Your True Weight: Each person's True Weight is unique and based on answers to a few short questions. Before beginning The Dukan Diet, members calculate their True Weight – a realistic, healthy weight that can be reached and maintained for life. Members may find their True Weight and register for online Coaching at DukanDiet.com.
Compassionate Coaching: Dukan Diet Coaching is the only truly personalized, interactive, daily online weight-loss program. Coaches never give up on clients. Coaches tailor their approach to each individual's Dukan Diet profile and lifestyle, which is essential to long-term success. Before starting Dukan Diet Coaching, members find their True Weight and answer 80 questions that precisely define a personalized program in detail. The program is adjusted daily based on a short report from the previous day. And – at less than $1 a day – Dukan Diet Coaching costs less than any other online diet program.
Feeling Full With Oat Bran: Oat bran slows down sugar absorption, helps lower cholesterol, creates a feeling of fullness and absorbs and removes 5 percent of daily calorie intake. Oat bran is the cornerstone of The Dukan Diet and is consumed daily in all phases.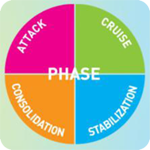 HOW IT WORKS: 4 phases to reach and keep your True Weight for life!
Phase 1 – Attack: The first phase kick-starts the diet and results in immediate weight loss, typically 3 to 7 pounds. The Attack phase lasts just 2 to 7 days, during which members may eat 68 Pure Protein foods in unlimited quantities.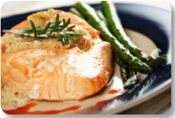 Phase 2 – Cruise: Members reach their True Weight during this phase, with typical weight loss being one pound every 3 days. Thirty-two vegetables are added in the Cruise phase and gradual but steady weight loss is achieved by alternating days of Pure Protein with Protein + Vegetable days.
Phase 3 – Consolidation: The Consolidation phase is the most crucial of the program as it helps prevent the rebound weight gain that the body will naturally aim to achieve. This phase lasts five days for each pound lost. During Consolidation,fruit, cheese, bread and starches are reintroduced to allow the body to adjust to the previously forbidden foods without gaining weight. Additionally, members are allowed 2 Celebration Meals each week, which consist of an appetizer, entree, dessert and wine. The introduction of new foods is balanced by Protein Thursday – one day of Pure Protein each week.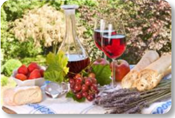 Phase 4 – Stabilization: Maintain True Weight for life. No foods are restricted, though eating as in the Consolidation phase should be the base, along with 3 simple rules:

Eat 3 tablespoons of oat bran per day;
Observe Protein Thursday as in the Consolidation phase;
Take the stairs and incorporate daily walking whenever possible.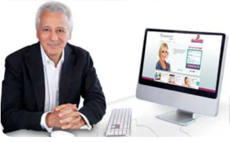 ABOUT DR. PIERRE DUKAN:
Dr. Pierre Dukan, creator of The Dukan Diet, is a renowned French physician who discovered and refined his successful weight loss plan while working with more than 40,000 of his patients in general practice. Over the past 40 years, Dr. Dukan has helped thousands of people to successfully reach and keep their True Weight for life.
LEARN MORE:
At DukanDiet.com visitors can learn about the four phases, calculate their True Weight, read success stories from other Dukan Diet members and receive a customized weight loss program.
THE 100 FOODS: The Dukan Diet plan is very effective because members can eat as much as desired of these 100 foods and still lose weight: 68 Pure Proteins and 32 Vegetables.
68 PURE PROTIENS: STARTING IN THE ATTACK PHASE

Lean meat

Beef tenderloin, Filet mignon – Buffalo – Extra-lean ham – Extra-lean Kosher beef hot dogs – Lean center-cut pork chops – Lean slices of roast beef – Pork tenderloin, pork loin roast – Reduced-fat bacon, soy bacon – Steak: flank, sirloin, London broil – Veal chops – Veal scaloppini – Venison

Poultry

Chicken – Chicken liver – Cornish hen – Fat-free turkey and chicken sausages – Low fat deli slices of chicken or turkey – Ostrich steak – Quail – Turkey – Wild duck

Fish

Arctic char – Catfish – Cod – Flounder – Grouper – Haddock – Halibut and smoked halibut – Herring – Mackerel – Mahi Mahi – Monkfish – Orange roughy – Perch – Red snapper – Salmon or smoked salmon – Sardines, fresh or canned in water – Sea bass – Shark – Sole – Surimi – Swordfish – Tilapia – Trout – Tuna, fresh or canned in water

Shellfish

Clams – Crab – Crawfish, crayfish – Lobster – Mussels – Octopus – Oysters – Scallops – Shrimp – Squid

Vegetarian Proteins

Seitan – Soy foods and veggie burgers – Tempeh – Tofu

Fat-free dairy products

Fat-free cottage cheese, Fat-free cream cheese, Fat-free milk, Fat-free plain Greek style yogurt, Fat-free ricotta, Fat-free sour cream

32 VEGETABLES: STARTING IN THE CRUISE PHASE

Artichoke – Asparagus – Bean Sprouts – Beet – Broccoli – Brussels Sprouts – Cabbage – Carrot – Cauliflower – Celery – Cucumber – Eggplant – Endive – Fennel – Green beans – Kale – Lettuce, Arugula, Radicchio – Mushrooms – Okra – Onions, Leeks, Shallots – Palm Hearts – Peppers – Pumpkin – Radishes – Rhubarb – Spaghetti Squash – Squash – Spinach – Tomato – Turnip – Watercress – Zucchini
Dukan Diet Products
In addition to the approved foods listed above for each phase, Dr. Dukan products are also suitable for maintaining your diet on the go no matter what phase you're on. View these products here.