Zevia Soda – Where to Buy in Canada and the Best Flavours
In 2019, there are bountiful options to make adhering to a strict low carb diet easier. People can choose from a variety of delicious bread options and enjoy an array of high calorie and protein-rich meats. Now with Zevia, people can also add soda to the list of safe and satisfying low carb items.
Zevia is a refreshing natural diet soda that has become a popular staple for low carb dieters who don't want to give up carbonated beverages. Zevia not only helps people stick to a low carb diet by allowing them to enjoy soda, it can also become a key ingredient in some mouth-watering recipes.
Let's start by introducing you to Zevia and what has made it such an integral part of a healthy low carb lifestyle. We'll explore where you can buy it and the flavours they offer, including those we stock on a regular basis. Lastly, we'll share some amazing Zevia-inspired recipes that will spruce up dinner time and any social gathering.
---
Exclusive Blog Reader Discount! $15 off sub-total $100.00* + Free Shipping!
Just enter the following code during checkout: ALZDTC
Minimum purchase of $100.00 required

To qualify for free shipping – orders subtotal must be greater than, or equal to $100 (up to 10Kg)

This offer may not be combined with other offers, limit 1 per customer
---
Part of a Low Carb Diet
A proper low carb diet has a high success rate if the person exhibits the right commitment level and knows what they're doing. The foundation of the diet is an assortment of protein-rich foods, like eggs and beef, while avoiding sugars and starches, which can spike your blood sugar.
Typically, soda is a big no-no when your on a low carb diet as it poses several health risks. For starters, there is a proven correlation between soda consumption and weight gain and obesity. One study suggests that participants who drank regular sodas on top of their current diet consumed significantly more calories and gained more weight than those who did not.
As part of a low carb diet, Zevia's total carbs range from 0 to 4g depending on the flavour. It is sugar-free, calorie-free and a non-GMO product certified soda that's made with real ingredients like ginger. It allows people to continue to enjoy that fizzy taste that makes traditional sodas so satisfying.
In addition, Zevia is sugar-free, relying on being naturally sweetened by stevia, which allows it to retain that classic soda taste and to deliver that hit of carbonated sweetness that many crave mid-day, minus the sugar of course!
Zevia is a sparkling and delicious drink that can give you that extra pep before a workout or help get you through the afternoon doldrums (cola flavor contains 45mg of caffeine, all other flavours contain 0mg).
Family of Flavours
Zevia is available in eight different flavors, each one tasting like the classic sodas you grew up with:
Zevia can be purchased at many popular food retailers in Canada, including of course the Low Carb Grocery, where you can find all the flavours. In addition, our online store makes shopping and ordering easy so be sure to browse our inventory of Zevia products.
Recipes Featuring Zevia
Many don't realize what a great ingredient soda is. It's frequently used as an ingredient in chicken wings, bbq spareribs, and even mixed in with hamburger to make sweet and moist burgers. The wonderful flavours and real ingredients of Zevia can help enhance your favourite cocktails and some classic meals.
Here are some of our favourite recipes for you to try out and enjoy with your friends and family. Remember, some of these recipes might be high carb but by substituting traditional soda with Zevia and by making some minor tweaks you can ensure it fits into your low carb diet.
For Lunch or Dinner
Cola Burgers
This is a great burger recipe that features cola. Don't worry that it contains 8.9g of total carbs.  You can easily reduce the carbs while enhancing the flavour by using Zevia, low carb buns like Bakers Deluxe–Dream Hamburger Bun and low carb crackers, or Dixie Diner low carb seasoned breadcrumbs.
Once you have your ingredients, combine 1 egg, ¼ cup of Zevia Cola, a handful of crackers, 6 tbsp. of French dressing, 2 tsp. of parmesan cheese and ¼ tsp. of salt and then mix and shape into six patties. In a separate bowl, combine 4 tbsp. of French dressing with ¼ cup of cola.
Grill the patties for 3 minutes per side. Brush generously with cola mixture and then grill for 8-10 minutes. Serve on a low carb bun and enjoy!
Lemon-Lime Chicken Breast
Here's a great low carb recipe that takes no time to make and lets you use Zevia Lemon Lime Twist.
In a large Ziploc bag, combine 2 cups of soda, 1 cup of soy sauce, ½ cup of olive oil, ½ tsp. of garlic powder and ½ tsp. of horseradish. Add 6 boneless skinless chicken breasts and mix it around, making sure each is evenly coated. We recommend refrigerating the marinated chicken overnight if possible.
Then, all you must do is grill the chicken over medium-heat for 7-8 minutes per side.
Ginger Ale Baked Ham
With only three ingredients, including Zevia Diet Ginger Ale, you can make a succulent ham dish.
Place a 6-8 lbs. boneless ham in a roasting pan. Next, score it diagonally both ways with a sharp knife creating a diamond pattern on the surface. Pour an entire can of diet ginger ale over the ham and then sprinkle ½ cup of brown sugar ensuring you cover the entire ham. Give it a rub for good measure.
Bake the ham per the package instructions and we recommend serving with a side of low carb vegetables.
Root Beer Float
Root beer floats have been considered a diner classic since the 1950s. A float is a chilled beverage where vanilla ice cream is placed in a soft drink. By using Zevia Root Beer, you can finally include a root beer float in your low carb diet.
To make a float, add as many scoops of vanilla ice cream you want into a tall glass. Pour root beer until the contents reach the glass' rim. Some recipes like this one from Bobby Flay call for a splash of bourbon but we'll let you make that call.
Soda Cocktails
Cuba Libre
This classic combination of rum, lime and cola is always a hit at parties!
Mix 2 oz. of rum with 0.5 oz. of lime juice and as much Zevia Cola as you would like depending on how hard you want the drink to be. Stir with a bar spoon and toss a lime wedge in for good measure.
Presbyterian
This simple scotch-based cocktail is perfect to enjoy with colleagues after a long day at work.
To make a Presbyterian, add ice cubes to a highball glass. Pour 1-2 shots of scotch and top with Zevia Ginger Ale. Incorporate all the ingredients with a bar spoon. Some like to add a splash of club soda for a different flavour profile.
Try Zevia Today!
Zevia is a refreshing and wonderful alternative to traditional high sugar/carb sodas. Its nutritional value makes it a perfect addition to a low carb diet and carbonated beverage fans will fall in love with Zevia's flavour.
Shop for Zevia beverages today!
---
Exclusive Blog Reader Discount! $15 off sub-total $100.00* + Free Shipping!
Just enter the following code during checkout: ALZDTC
Minimum purchase of $100.00 required

To qualify for free shipping – orders subtotal must be greater than, or equal to $100 (up to 10Kg)

This offer may not be combined with other offers, limit 1 per customer
---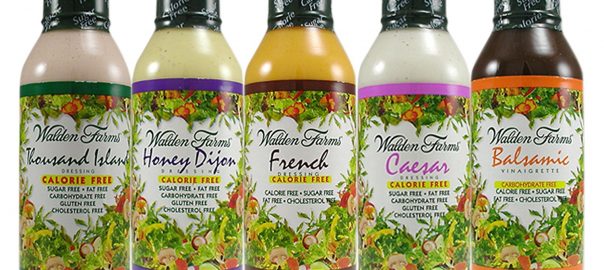 Walden Farms Canada – Low Carb Products
Despite the rewards of a low carb diet, there's a school of thought that sacrificing carbs means having to eat unsatisfying meals. Sure, you can enjoy high-caloric foods but you must be careful about what dressing you add to your salad or what fruit spread you choose for your toast. This might not sound like a big deal but shouldn't you be able to love the food you eat while living a healthier life?
Thanks to Walden Farms Canada people have a wide variety of low carb dressings, sauces and spread options that are sweet, savoury and delicious! Walden Farms even lets you enjoy mayo on your sandwiches, syrup on your pancakes or caramel on your sundaes.
Let's review this wonderful family of low carb, no calorie and fat free products. For those who have never heard of Walden Farms, we'll introduce you to this company and their mission. Then, we'll explore the best sauces, dressings and spreads that we regularly carry and that our customers love. Finally, we'll share some recipes that feature a Walden Farm product that you'll definitely want to try!
---
Exclusive Blog Reader Discount! $15 off sub-total $100.00* + Free Shipping!
Just enter the following code during checkout: ALZDTC
Minimum purchase of $100.00 required

To qualify for free shipping – orders subtotal must be greater than, or equal to $100 (up to 10Kg)

This offer may not be combined with other offers, limit 1 per customer
---
Who is Walden Farms?
Since 1972, Walden Farms health foods have been one of the most popular brands, due in part to their high standard of quality and innovative recipes that puts health first without sacrificing taste. They were one of the first health food manufacturers to bring salad dressings with no fat or calories to the market. Overall, it's been their mission to help people control their calorie, carbs and fat intake that has made them such a success.
Popular Sauces
Walden Farms has so many amazing products that we could write a novel gushing about each one. Instead, here are our favourites and judging by stock levels, the ones that are most popular with our customers!
Barbecue sauce is a condiment staple and anyone who loves ribs, brisket or pulled pork knows how essential it is, and no making your own homemade BBQ sauce won't solve the carb conundrum. Luckily, Walden Farms has a low carb barbecue sauce made with natural flavours, fresh herbs and spices and triple filtered purified water. Best of all, you can enjoy without feeling any guilt since they're free of calories, sugar, fat, cholesterol and, of course, carbs.
Enjoy with a variety of protein and it's a perfect sauce for slow cooking things like ribs and pork belly. Available in original flavour, thick and spicy, honey barbecue and hickory smoked.
Let's end the eternal debate about ketchup. It doesn't belong on eggs! Besides that, ketchup is an essential condiment beloved by people of all ages. No hot dog or hamburger is complete without it, which is why Walden Farms has a ketchup perfect for your low carb diet.
And remember when we mentioned homemade barbecue sauces? If you want to go the DIY route, be sure to use this ketchup as the base to keep the carbs in check.
Walden Farms offers three kinds of pasta sauces: alfredo, tomato basil and garlic and herb. Each is bursting with flavour and tastes authentically Italian.
The Tomato Basil Pasta Sauce was developed from an old-world recipe and made with ripe tomatoes, minced garlic, chopped onion, sea salt and ground herbs like oregano, parsley, rosemary and fresh basil.
The Classic Alfredo is made with parmesan cheese, romano cheese and sour cream flavours in addition to a melange of fresh herbs and spices. It's creamy and peppery and perfect with fettucine or penne.
Garlic and Herb offers a balance of sharp garlic and sweet chopped onion. Perfect for your favourite shrimp scampi recipe or to add to your chicken stir fry. We also recommend it on lightly baked asparagus.
Here are two wonderful dressings to compliment your favourite salads.
Aged vinegar make this Asian dressing chockful of umami. You can add it to a garden salad or kick up your side vegetables a notch by mixing them with a tablespoon of this Walden Farms favourite.
Also available in convenient single serving packets so you can take it to work with you.
Grab some baby carrots and crisp celery and dunk them into a bowl of this cool, creamy ranch dressing with smoky bacon flavour. It's perfect for people on low carb diets who want to enjoy a healthy midday or late night snack.
Whether for breakfast, brunch or as a snack, these spreads will elevate any piece of toast or fruit.
Apple butter is a wonderful flavour to add to your favourite low carb bread or muffin. It has a touch of sweetness and a bit of tartness just like a ripe apple. A popular way to prepare this product is to heat it for a few seconds in the microwave. You can then pour it into a hot cereal or oatmeal.
This simple spread tastes like apricots and should replace all your sugary preserves. It's smooth and delicious without containing any gluten. It's also kosher.
We recommend heating it for a few seconds and creating a fruit dip or a warm sauce to pour over your omelette.
Forget Nutella with its 37g of fat, 200 calories and high amount of carbs per two tablespoons. This chocolate peanut spread doesn't contain hazelnuts but it has a distinct Reese's Pieces feel to it. It's a savoury spread for toast and is also sweet enough to add to fruit for a nice dessert.
Walden Farms Low Carb Inspired Recipes
Here are some interesting recipes to try that incorporate Walden Farm ingredients.
Keto Peanut Butter Chocolate Muffins
These keto friendly muffins are easy to make and can be even more keto-friendly by substituting peanut butter and chocolate chips with Walden Farms Chocolate Peanut Spread.
You can make six fluffy muffins by combining almond flour, ½ cup of monk fruit, 1 tsp of baking powder and a pinch of salt. Add ½ cup of the spread and 1/3 cup of almond milk to the mixture. Fully incorporate 2 large eggs individually.
Oil a muffin tin and add the batter. Bake for 20-25 minutes at 350 degrees Fahrenheit. You want to start watching the muffins around the 20-minute mark as all ovens are different. Once they are a golden colour you can test by placing a wooden toothpick in the middle. When it comes out clean, they are ready to go.
Slow Cooker Ribs
To make a perfect rack of ribs, we recommend using a slow cooker and Walden Farms' Barbecue Sauce for taste and to reduce the carbs.
Mix the barbecue sauce with Worcestershire sauce, garlic, brown sugar and some cayenne to add a little heat. Remove the silver skin from the back of the ribs with a knife or fork and then brush them with the mixture until they are smothered. Pour the remaining sauce over the ribs once they are in the slow cooker.
For ribs that are so tender they fall off the bone, cook for nine hours on low or four to five hours on high.
All Your Favourite Walden Farms Products!
If your looking to order delectable, low carb Walden Farms items, and prefer to order from a Canadian company, then browse our selection of Walden Farms products today!
Now that you know about Walden Farms be sure to check out all their wonderful sauces, dressings and spreads. Additionally, we hope you'll try one of the recipes offered in this article!
---
Exclusive Blog Reader Discount! $15 off sub-total $100.00* + Free Shipping!
Just enter the following code during checkout: ALZDTC
Minimum purchase of $100.00 required

To qualify for free shipping – orders subtotal must be greater than, or equal to $100 (up to 10Kg)

This offer may not be combined with other offers, limit 1 per customer
---
New Year, New Recipes – 10 Unbelievable Low Carb, Keto Friendly Recipes
The start of a new year is a great time to cut carbs from your diet and to adopt healthier eating habits. If the goal is to lose weight and achieve that amazing summer body, then don't put it off.
The first step is to replace old recipes with new low carb ones. To make sure this new lifestyle sticks, you need meals that are delicious, protein-rich and don't skimp on the calories. But just grilling a steak to pair with baked asparagus won't do the trick. You need meals that are unique and intriguing, ones that you'll want to make every week.
Let's start by introducing you to ten low carb and keto-friendly recipes that we know you'll love. They are easy to make (we promise) and many use ingredients that we regularly stock.
---
Exclusive Blog Reader Discount! $15 off sub-total $100.00* + Free Shipping!
Just enter the following code during checkout: ALZDTC
Minimum purchase of $100.00 required

To qualify for free shipping – orders subtotal must be greater than, or equal to $100 (up to 10Kg)

This offer may not be combined with other offers, limit 1 per customer
---
Low Carb Recipes
Bacon-Wrapped Halloumi
You probably stopped reading after bacon-wrapped but that would be a mistake. Halloumi is salty Greek cheese that is low in fat so it can be nicely fried without melting. To make this meal—which is great for lunch or dinner—simply cut a brick of Halloumi into eight pieces. Wrap a slice of bacon around each piece and place on a baking sheet. Bake for 10-15 minutes.
You can heat some Walden Farms Bacon Dip to drizzle on top.
Flank Steak with Mushroom Salad and Sesame Mayo
Flank steak is an inexpensive cut of beef that when cooked right is tender and flavourful. Fans of flank steak or those curious to try will love this recipe.
To start, mix soy sauce, sambal and vinegar. Slice a red onion and a handful of your favourite mushrooms as thin as possible, and slice a cabbage slightly thicker. Add the vegetables to the dressing and let it marinade.
Place the steak in a Ziploc bag with 2 tbsp of olive oil and mix so that the steak gets covered. Remove it from the bag, sprinkle salt and pepper on both sides, and grill or sauté until it reaches your preferred doneness.
Make a sesame mayo by combining in a small bowl, ¾ cup of mayo, finely chopped chives, 1 tbsp of sesame seeds, 1 tbsp of sesame oil and then salt and pepper to taste.
Grilled Lobster Tail with Tarragon Butter
We know this recipe is too decadent and costly to eat every week but there's no harm in treating yourself when the mood strikes.
To make this you'll need fresh tarragon, two garlic cloves, ½ tsp of tabasco, sea salt, pepper, 1 tsp of olive oil, two lobster tails and 1 oz. of parmesan or pecorino. Don't worry if you've never made lobster before. While you need to be careful with any expensive shellfish, it's not complicated to cook.
Start by making the butter. To do this, combine butter, tarragon, garlic and tabasco and then sprinkle with sea salt to taste.
To prepare the lobster, separate each tail lengthwise and remove the intestines and stomach. Gently spread some tarragon button on the meat and place it on a grill flesh-side down. Grill for 2-3 minutes but remember that the cook time is based on the size of the lobster. Serve with parmesan and the rest of the tarragon butter on the side.
Broccoli Cheddar Soup
In only a few steps, you can have a hearty and cheesy soup to enjoy!
Take 20 oz. of broccoli and remove the florets from the stalk and chop both parts. Heat 1 tbsp of olive oil with 1/3 butter in a large pot. Once the butter is melted, add roughly chopped onion and the broccoli stalks. Cook on medium until they turn golden brown. Add 3 chopped garlic cloves and season with ½ tsp of salt, ¼ tsp of ground pepper, ½ tsp of paprika and a pinch of cayenne. Stir and cook for one minute.
The next step is to add the 2 cups of chicken broth and cover and cook for another five minutes. Place the cooked vegetables in a food processor and pulse. Slowly add the broth, allowing it to emulsify. Eventually, it will reach a creamy consistency.
Heat more butter and the broccoli florets in the same pot. Add the soup into the pot using a colander. This will make it silky smooth. Allow it to come to a boil and simmer. Finally, add 2/3 cup of heavy whipping cream and 3 oz. of cheddar cheese.
Once the cheese is melted, it's ready to be enjoyed.
Taco Tomatoes
This recipe is quick, easy and yummy.
Heat oil in a skillet over medium. Cook onion for 5 minutes until it's soft. Add ground beef and taco seasoning. Cook for 8 minutes and then drain the fat. Next, slice tomatoes into 6 wedges without cutting all the way through and fan the tomatoes to create an opening.
Spoon the meat evenly into the tomatoes and then top with your favourite taco add-ons like sour cream, guacamole and cheese.
Keto Specific Recipes
Here are some recipes designed specifically for those on a keto diet.
Caprese Zoodles
This is a fun recipe for vegetarians looking to eat less carbs. Gather the following: 4 large zucchinis, 2 tbsp of olive oil, kosher salt, ground pepper, 2 cups of cherry tomatoes, 1 cup of mozzarella, ¼ cup of fresh basil and 2 tbsp of balsamic vinegar.
Cut the zucchini into thin strips or use a spiralizer if you have one. Toss the zucchini with the olive oil and salt and pepper and let sit for 15-20 minutes. Add tomatoes, quartered mozzarella and basil and then mix. Splash with some balsamic and serve!
Basic Keto Cheese Crisps
This recipe makes a perfect snack to put out for guests. All you need is 1 cup of cheddar cheese.
Separate the cheddar cheese in 24 small piles on a prepared baking sheet lined with parchment paper. Bake at 400 degrees Fahrenheit for 6-7 minutes and then let cool for up to 10 minutes before plating.
Sheet Pan Ratatouille
Whether you're a vegetarian or looking for a French-inspired side dish, this ratatouille is perfect. You can use whatever vegetables you like but we recommend: 1 large eggplant, 2 zucchinis, 2 heirloom tomatoes, 1 red onion, 1 bell pepper and 4 cloves of garlic.
To begin, line a baking sheet with parchment paper. Place the vegetables and garlic in a single layer. Drizzle with olive oil, rosemary, salt, pepper and toss until the vegetables are well coated. Roast at 400 degrees Fahrenheit for 20 minutes. Lastly, mix and roast for another 12 minutes at 300 degrees.
Pour some balsamic vinegar on top for tartness and serve!
Crème Brulee
This elegant crème brulee is a wonderful ending to any keto-friendly meal.
Whisk together 4 egg yolks with 1 tsp of vanilla extract. In a saucepan, add 2 cups of heavy cream and 1 tbsp of sweetener (use a low-calorie brand like Swerve). Whisk as it simmers and then remove from heat. Add the yolk slowly, whisking the entire time.
Divide the mixture into four ramekins and place in a glass baking dish that's filled with enough water so that 1 inch of the ramekins are submerged. Bake at 325 degrees Fahrenheit on the middle rack for 30 minutes.
Finally, place 1 tbsp of sweetener over each crème brulee. Then use a kitchen torch to melt the sweetener until it's a gorgeous golden brown.
Low Carb Spaghetti/Pasta Sauce
Enjoy this easy and flavourful tomato sauce that's perfect with any low carb pasta or pasta substitute like zucchini ribbons.
How simple is this recipe? All you must do is blend one can of peeled plum tomatoes with olive oil until smooth. Add garlic, basil, oregano and pepper and mix until well combined. Simmer until it's hot and the ingredients have combined and the flavours have mingled.
We recommend making a big batch and freezing it in individual packets.
Shop for Ingredients Today!
These recipes are sure to wow your taste buds and those of your family, friends and guests. By finding low carb and keto-inspired recipes that you enjoy, you stand a better chance of reaping the benefits that come with these healthy lifestyles.
Browse all the low carb products, or check out our new keto products. You can also browse all the great low carb recipes we've covered in the past.
---
Exclusive Blog Reader Discount! $15 off sub-total $100.00* + Free Shipping!
Just enter the following code during checkout: ALZDTC
Minimum purchase of $100.00 required

To qualify for free shipping – orders subtotal must be greater than, or equal to $100 (up to 10Kg)

This offer may not be combined with other offers, limit 1 per customer
---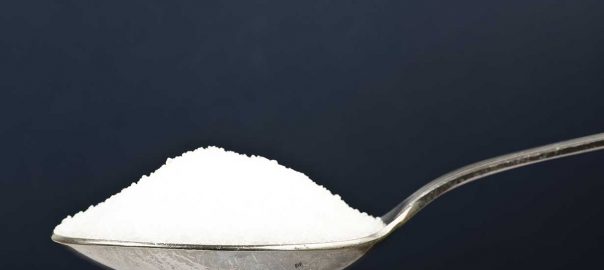 Bring Sweetness Back to Your Low Carb or Keto Diet with the Great Taste of Swerve Artificial Sweetener
One of the first things you learn on the low carb diet is just how widespread sugar is in the lifestyle of the average Canadian. Once you start looking a bit more closely at the ingredients in many of the common products we buy every day at grocery stores, you start to discover all kinds of hidden sugars that you may never have known were there.
Cooking and baking can also be a challenge for many low carb and keto dieters when you need to start using alternative sweeteners in place of sugar. Often, we will find that the sugar substitutes that are available require different measurements than regular sugar due to their stronger sweetening ability, making recipe conversions a bit tricky. After all, you don't want things too sweet, or not sweet enough, so this can be a source of frustration.
In addition, many sugar substitutes can have a slightly different flavour than normal sugar, which has the effect of altering the taste of recipes in ways you may not have anticipated. We know that you want your recipes to taste the way you expect, or even better of course, so the search for the perfect sugar alternative is of utmost importance for low carb and keto dieters. Fortunately, Swerve is a sugar replacement that helps to solve both of those common situations.
---
Exclusive Blog Reader Discount! $15 off sub-total $100.00* + Free Shipping!
Just enter the following code during checkout: ALZDTC
Minimum purchase of $100.00 required

To qualify for free shipping – orders subtotal must be greater than, or equal to $100 (up to 10Kg)

This offer may not be combined with other offers, limit 1 per customer
---
What is Swerve made of?
For starters, it's important to know that Swerve isn't some artificial concoction of chemicals. Its ingredients are all natural and come from a selection of fruits and starchy root vegetables. There are no artificial flavours or preservatives to be found in the Swerve ingredient list, which is definitely a plus.
How do they make Swerve?
The process to making Swerve is actually quite simple. It begins with raw, non-GMO materials from which natural sugar, in this case glucose, are extracted. From there, the raw sugars are fermented with a natural microorganism in special tanks which creates erythritol, one of the most well-known low-calorie sweeteners.
It doesn't stop there, however. The next step in making Swerve is to add special enzymes to the starchy root vegetables which begins a process to create oligosaccharides. These are created as the starch is broken down by the enzymes. Finally, the erythritol and oligosaccharides are blended together and a touch of natural citrus flavour is added to complete the process.
What are the advantages of Swerve over other alternative sweeteners?
In addition to being all-natural, Swerve has the added benefits of being a perfect one-to-one substitute for regular sugar. You won't need to break out the calculator if you're cooking with Swerve. 1 cup is still 1 cup, each and every time.
Swerve's unique set of ingredients also means that it doesn't have the bitter aftertaste that many people notice with some other alternative sweeteners. Swerve has a very natural sweetness to it. In addition, it's got the added benefit of being able to brown and caramelize, just like regular sugar. Not all sugar alternatives have that ability, so it's certainly nice to know that you won't need to keep multiple different sweeteners on hand just for different kinds of cooking.
Speaking of cooking with Swerve, we think it's about time that we showed you just how versatile this excellent low carb sweetener is, don't you?
Delicious Low Carb Recipes that use Swerve Sweetener
We've gathered up a selection of delectable low carb recipes that are right from the makers of Swerve. We're sure that once you've given these dishes a try, you'll be a true Swerve believer!
Brown Swerve and Mustard Glazed Ham
This wonderful way to prepare ham puts a low carb spin on a classic method. The saltiness of the ham goes wonderfully well with a sweet glaze, and with Swerve you can get all the same great taste without all the unnecessary carbs. Combined with the bold taste of prepared mustard, this is a delicious meal that's easy to prepare and will always be a hit with the whole family.
You simply have to try this incredible sweet creation! Bringing together flavours of coconut, almonds, chocolate, and vanilla, Swerve makes this a totally guilt-free way to enjoy a decadent dessert or indulgent snack. Plus, it's got the added boost of Chia seeds for extra nutrition. Yum!
What would any list of recipes be without a tasty beverage to enjoy? And there are few drinks that are as easy to enjoy as a margarita! This refreshing cocktail is famous for its incredible combination of flavours, and now you can make it perfectly suitable for the low carb lifestyle by using Swerve as a sweetener instead of regular sugar. Time to start cutting up some limes!
Where can I get Swerve sweetener products?
If you're interested in trying Swerve for yourself, you can get yours today right here at The Low Carb Grocery. Swerve Sweetener products come in granular by the bag, or in convenient single-serve packets, as well as icing sugar format for baking and confections.
Finding a great-tasting sweetener that works with the low carb diet and the keto diet, and has the added benefit of measuring 1-1 with regular sugar used to be a challenge. But with Swerve, those days are long gone. Give it a try today, and we're confident that you'll agree!
---
Exclusive Blog Reader Discount! $15 off sub-total $100.00* + Free Shipping!
Just enter the following code during checkout: ALZDTC
Minimum purchase of $100.00 required

To qualify for free shipping – orders subtotal must be greater than, or equal to $100 (up to 10Kg)

This offer may not be combined with other offers, limit 1 per customer
---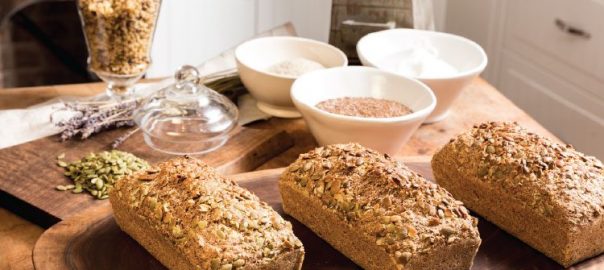 Low Carb Bread: Where to Buy in Canada?
Low carb bread has become something of a white whale for people who are doing their best to remove as many carbs as possible from their diet. Bread is such an essential part of people's daily life, often a key component of breakfast, lunch, dinner and even snack time. Because of our reliance on bread, it's tough to simply say goodbye or settle for subpar substitutes like rice cakes. Making matters worse is that many grocery stores only carry a limited inventory or nothing at all.
After searching most grocery or big box stores for low carb bread, you might be shocked to discover how few carry even one brand for you to buy. It's frustrating and might make you feel like giving up is the only choice. Don't fret, we can help narrow your search and let you know where in Canada (and online) you can purchase low carb breads. This way, you can keep making some of your favourite meals or enjoy a crunchy piece of toast in the morning.
Let's start by reviewing the best low carb breads you should try and then look at where you can buy it in Canada. Additionally, we'll explore the health risks associated with white bread and why low carb is such a healthier alternative regardless of the diet you're on (or not on).
---
Exclusive Blog Reader Discount! $15 off sub-total $100.00* + Free Shipping!
Just enter the following code during checkout: ALZDTC
Minimum purchase of $100.00 required

To qualify for free shipping – orders subtotal must be greater than, or equal to $100 (up to 10Kg)

This offer may not be combined with other offers, limit 1 per customer
---
Popular Brands
Before learning what stores carry low carb breads you need to discover which brands are worth checking out. These brands are popular, even beloved, by people on strict low carb diets.
Here are some brands that we recommend for regular staples such as toast, croutons, for your favourite grilled cheese sandwich recipes, or with fried or poached eggs.
We recommend trying each to decide which one you like the best. You might be surprised to find that you like more than one brand, which is fine as bread freezes well, so go ahead and order several loaves of your favourites.
The Downside to "Regular" Bread
Pretty much everyone loves bread. Whether it's part of a peanut butter and jelly sandwich or a crostini on top of a French onion soup, it's become ingrained into most people's diets, for better or worse. The most popular type of bread is white bread, which is unfortunate because it has several very unhealthy properties.
First of all, white bread contains next to nothing with respect to nutritional value. It's primarily made with refined white flour. During the refining process, layers are removed, which strips away much of the fibre and protein leaving behind starch as a primary ingredient.
Some white breads contain enriched flour. This is a positive in the sense that vitamin B and iron have been added back into the bread but it still pales in comparison to the nutrition of other breads, including most low carb bread options.
A lack of fibre and protein makes white bread rapidly absorbed during digestion. This can spike blood sugar levels and lead to sudden crashes. A side effect of this is irritability and digestive issues.
There are some severe health risks associated with white bread, mainly that it can increase someone's odds of developing type-2 diabetes. This is due to white bread's ability to increase blood sugar levels. When this happens, excess insulin is released, pushing sugar into the cells. If this happens regularly, cells can grow a resistance to insulin, which potentially make it more difficult for the body to control blood sugar levels.
White bread should be avoided and replaced with brands who use nutritious oats, grains, seeds or a blend of all three.
Where to Buy Low Carb Bread
Large grocery and big box stores are not doing enough to meet the health needs of bread consumers. The next time you're shopping for groceries go through the bread section and try to find low carb bread. We've visited them all recently and couldn't find a single low carb bread brand at any of the most popular grocery or big box stores in Ontario.
Every store has their own unique inventory, so you should call or check out individual stores to see if they carry low carb bread. If you live in a rural area that only has one or two grocery stores, your options are to order your low carb bread online, or ask the store manager if ordering low carb bread is a possibility.
When all else fails, it's time to start browsing virtual shelves.
The Low Carb Grocery Inventory
At the Low Carb Grocery, we carry many of the low carb breads including Bakers Deluxe, Chompie's, Dimpflmeier Bakery and Slice of Life. And if you're looking for bagels or buns, there's UnBun (Keto Buns), Smart Bun. There's also Mama Lupe's, Joseph's, Flatout and Nuco (Coconut wraps) for wrap lovers. These bread products allow people on low carb diets to enjoy tacos, burritos or their favourite flatbread concoctions.
People love these low carb brands not only because they fit seamlessly into their diets but because they taste great and offer other nutritional value like fibre and protein. Often, people choose them over regular bread because the difference in taste is minimal, while the health benefits are huge. Additionally, many of these breads are gluten free.
We also carry an extensive stock of crispbreads, pitas, and tortilla chips. The goal is to make it easy for you to find and enjoy bread products without the guilt and unhealthy properties of carbs.
Shop our Store Today!
If you are new to low carb eating or a seasoned pro, you should be provided with bread options that won't make you miss carbs.  The Low Carb Grocery helps close the gap in the market created by grocery or big box stores that don't offer low carb bread products.
Browse our great selection of low carb bread, bagels and wraps. We're sure you'll find something that you'll fall in love with!
---
Exclusive Blog Reader Discount! $15 off sub-total $100.00* + Free Shipping!
Just enter the following code during checkout: ALZDTC
Minimum purchase of $100.00 required

To qualify for free shipping – orders subtotal must be greater than, or equal to $100 (up to 10Kg)

This offer may not be combined with other offers, limit 1 per customer
---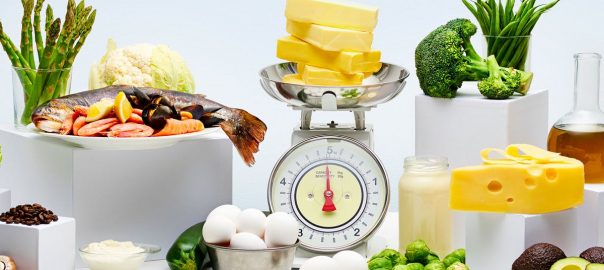 How to Get Started on Keto?
A keto diet is essentially a low carb diet that allows followers to enjoy high-caloric meals, proteins and many sweet treats. While it has been wildly popular for years, many people are still wary about trying it because they don't know where to start, including what products to buy and which to avoid. Information is key to developing a meal plan and fitness routine that will help you achieve your health goals.
That's why we're here to help. As low carb experts, we can point you in the right direction and set you on the proper path to ensure your keto diet works for you. So, let's explore the keto basics and some proven tips to get you started. Then, we'll introduce you to ten of the best low carb products we carry so you can start making delicious meals for breakfast, lunch and dinner.
---
Exclusive Blog Reader Discount! $15 off sub-total $100.00* + Free Shipping!
Just enter the following code during checkout: ALZDTC
Minimum purchase of $100.00 required

To qualify for free shipping – orders subtotal must be greater than, or equal to $100 (up to 10Kg)

This offer may not be combined with other offers, limit 1 per customer
---
Keto Diet: A Beginner's Guide
There's no big difference between a keto diet and your standard low carb diet. Keto is short for ketogenic, which refers to the liver producing ketones to be used as energy instead of glucose and insulin. By using this type of energy, your body must change how fat is stored.
Eating less carbs results in your body entering a state of ketosis, forcing it into a metabolic state where it burns fat more efficiently.
Get Started
Starting a keto diet is easier than you think. Here are the initial steps you should take and you can use this keto calculator to tailor a plan to your specific body and goals.
Restrict your carbs to the appropriate amount.

Here is a handy per day guideline to build your diet around:

100-150 grams for weight maintenance.
50-100 grams for steady weight loss
Under 50 grams for fast weight loss (for this level you must restrict fruit intake in addition to other dietary requirements).

Restrict your protein intake.

This might sound counter intuitive since you might have chosen a keto diet because it allows you to indulge in protein guilt-free. While keto is protein-friendly, you still need to be conscious of your daily intake. If your goal is weight loss, most recommend eating between 0.6g and 0.8g of protein per pound of lean body mass.

Stop stressing about fat

Your body needs fat as a main energy source so don't avoid it. Starvation will undermine your efforts on this diet.

Drink water

Do your best to drink a gallon of water a day. A bonus is that by drinking enough water you can control your hunger levels.

Stop snacking

Sorry, but snacking is never good because it leads to insulin spikes. Enjoy your meals and try to eliminate snacking.

Start exercising 20-30 minutes a day

Regular exercise will help you experience more positive results as soon as possible. The type of exercise can be as low impact as a long walk every day.
Keto-friendly Products
While there are thousands of keto-friendly products, we want to offer a sampling of ten that our customers love and that we regularly stock.
These tortillas will help you keep Mexican night alive in your new low carb household. Mama Lupe's come in a resealable pack that keeps them fresh for a long time. Perfect for tacos, burritos or tostados. Be sure to use low carb vegetables and we recommend enjoying with this delicious salsa verde.
To get started on a keto diet, you will need to find a bun to replace those high in carbs. Made with almonds, coconut, flax, psyllium, egg white, salt, apple cider vinegar and paleo-friendly baking soda/powder. Trust us when we say that it tastes like your favourite fluffy bread even though it's low carb, gluten-free and grain-free.
Bayer – Ketostix – Reagent Strips for Urinalysis
This product is often overlooked by those beginning a keto diet. These strips test your urine for ketones. They're easy to use. All you must do is dip a strip into your sample. The colour changes if ketones are detected.
Kalifornia Keto – Peanut Butter Cookie Mix
This wonderful peanut butter mix will let you stick to your keto diet while you indulge in soft and gooey cookies. In only 20 minutes you will be enjoying simple and delicious baked goods.  This is one that your family will also love!
Kalifornia Keto – Pumpkin Spice Cookie Mix
Like a Pavlovian response, when October arrives we suddenly crave pumpkin spice. This pumpkin spice cookie mix bakes your favourite fall flavour into chewy cookies. It only takes 15 minutes to whip up a batch.
Sweetened with monk fruit, this chocolate bar is low carb and high in fiber. The cacao is stone ground to bring out all its amazing natural flavours. Each salty bite makes stopping next to impossible but don't worry about stopping. There's no guilt with this healthy treat.
Frito Lay Canada – Baken-Ets Pork Rinds
Frito-Lay isn't usually associated with low carb snacks but they offer some delightful treats that will replace salty, greasy potato chips while you watch the big game. With a satisfying crunch and notes of smoky bacon, you'll definitely want to add these pork rinds to your keto diet.
The Low Carb Chef –  Paleo, Keto, Pasture Chicken Quiche
Fans of quiches will love this low carb version made with Portobello mushrooms and maca root. It's perfect for brunches where you want to impress guests. The entire quiche only has 5 net carbs and contains 28g of protein.
Miracle Noodles are truly a miracle not only because they taste like regular high-carb pasta but because they reduce the glycemic index of your meal to help you feel full faster. You can eat less carbs and control portions at the same time. Pretty good, right?
Choose from ziti noodles, spinach angel hair, fettuccine, organic spaghetti, garlic and herb fettuccine, angel hair, capellini and rice substitute.
These buns will help you get started on your keto diet by letting you enjoy hamburgers and hearty breakfast sandwiches. With a minute 72 calories per bun and 10 grams of protein, these buns can help you meet your daily fiber and Omega-3 fatty acids requirements.
Tips to Stay on Track
Starting a keto diet is tough but so is making it a part of your life. Here are a few tips to help you stay on track.
Substitute cooking oils with coconut oil because it contains fats that helps your body get into ketosis.
Exercise weekly. Physical activity can also stimulate ketosis and make your diet more efficient and effective.
Try a short fast from time to time. Since some people go into ketosis in between meals, safely fasting for a short period can induce ketosis. Be sure to consult your doctor about any fast to make sure you do it in a healthy manner.
Shop the Low Carb Grocery Today!
At the Low Carb Grocery, we offer a wide selection of products so you can experience the benefits of a keto diet and enjoy a healthy lifestyle. We carry the best brands and you'll find a ton of options to fill your fridge and pantry so you can make amazing meals for breakfast, lunch and dinner.
Browse our Keto-friendly products now!
---
Exclusive Blog Reader Discount! $15 off sub-total $100.00* + Free Shipping!
Just enter the following code during checkout: ALZDTC
Minimum purchase of $100.00 required

To qualify for free shipping – orders subtotal must be greater than, or equal to $100 (up to 10Kg)

This offer may not be combined with other offers, limit 1 per customer
---
WEST COAST OFFICE
8610 Glenlyon Parkway
Unit #137, Burnaby
British Columbia
V5J 0B6 Canada
Phone
(604) 568-5671
CENTRAL/EAST OFFICE
170 Esna Park Drive, Unit #8
Markham, Ontario
L3R 1E3 Canada
Phone
+1-888-484-7479 or
(905) 752-1284
© 2019 Low Carb Grocery. All Rights Reserved.