Keto Snack Foods – What's Keto Friendly?
People adhering to a keto diet are often on the hunt for satisfying snacks that don't contain a ton of carbs and sugar. They must be careful, though, as most snacks undermine the keto diet despite the packaging claiming otherwise. At the Low Carb Grocery, we carry a wide variety of keto-friendly snacks that you can enjoy without feeling even the smallest ounce of guilt. You can even introduce them to party guests without feeling sheepish.
Diets are tough to commit to but knowing you can still indulge in tasty snacks can help you stay the course. To help you out, let's review 10 of the best keto-friendly snacks that you should try right away. The aim is to make sure you don't undermine your diet when that late night sweet or salty craving hits you like a ton of bricks.
Whether you're leaving the gym or coming home late from a fun night out, you need to have the right snacks in your bag or in your pantry!
What is the Keto Diet?
The ketogenic diet is a low carb and high fat diet that has been popular for decades. Like Atkins, it is a proven way to lose weight, improve health and increase daily energy. Some studies even suggest that the keto diet can help prevent the onset of diabetes, cancer, epilepsy and Alzheimer's disease.
The idea is that by lowering your carb intake your body will enter ketosis, a metabolic state that efficiently burns fat and supplies energy to the brain. Additionally, you can enjoy delicious foods and snacks that are high in fat and calories without sacrificing your commitment to your diet and healthy living.
---
Exclusive Blog Reader Discount! $15 off sub-total $100.00* + Free Shipping!
Just enter the following code during checkout: ALZDTC
Minimum purchase of $100.00 required

To qualify for free shipping – orders subtotal must be greater than, or equal to $100 (up to 10Kg)

This offer may not be combined with other offers, limit 1 per customer
---
Reviews of the Best Keto Snacks
Let's review 10 snacks that keto fans love so much that it's hard for us to keep on our shelves.
Halva is a sweet treat that hails from the Middle East and North Africa. It is a creamy desert that is made from sesame and is kosher certified. It comes in vanilla sesame, vanilla sesame with fibers and walnuts, marble sesame, sesame or you can purchase a gift pack to enjoy a variety of flavours. While it is delicious, halva has a particular texture and mouth feel so it doesn't appeal to every palette.
We recommend cutting the entire block of halva into pieces and refrigerating it. This way you can enjoy a cool treat when you need that fix. 
Caramel Chocolate Peanut Nougat Snack
These bars are perfect for people who can't ignore their sweet tooth. They are a gooey combination of caramel, chocolate, peanut and nougat and are a good fit for that mid-afternoon sugar craving.
This brand comes in a variety of flavours, including peanut butter fudge, cranberry almond, chocolate chip, white chocolate macadamia nut, chocolate hazelnut, caramel chocolate nut, coconut almond, dark chocolate almond coconut, triple chocolate, cashew trail mix, dark chocolate decadence and caramel double chocolate.
Crispy Lemon Flavour Snack Bar
For fans of lemon, this Atkins snack bar is the prefect treat. Each bar is packed with protein (13g) and fiber (9g) and is low in sugar (1g). You can toss one in your bag to enjoy at work or after hitting the gym. Made with real almond butter, this product is filling, crispy and can satisfy even the most intense hunger.
Since it's Atkins, it's nutritious, delicious and contains only 4g of carbs. If you are on this diet, remember that it is only recommended to eat two products (bars or shakes) a day as to not exceed the daily carb intake.
Extend Bar – Anytime Bar (Apple Cinnamon)
A snack originally created for diabetics, an Extend Bar can stabilize blood sugar, help control your hunger and provide you with ample energy. It's not just for people battling diabetes, though, it's also a great snack to enjoy after working out or playing a sport.
Extend bar features ingredients with a low glycemic index meaning they don't convert glucose at a rate that causes blood sugar and insulin levels to rise to dangerous levels. They naturally breakdown in a way that deliver energy for up to 9 hours. You can eat one in the morning and be good for the day!
We love apple cinnamon flavour but you can try peanut butter chocolate, peanut, peanut butter, chocolate and mixed berry.
Doctor Kracker's Snacker Kracker
If you crave something delightfully crunchy then try this snack inspired by artisan flatbreads. Made with organic ingredients and baked to crispness, this is the perfect accompaniment for your favourite toppings like peanut butter or low carb cheeses like brie and goat cheese. You can also break up a couple to add to salads, eat with savoury dips or use as a cracker replacement for soup.
Healthsmart offers a versatile line of low carb snacks ranging from peanut butter cups to cookies and cream protein bars. We love the ChocoRite Snack in chocolate crispy caramel flavour.  This product is a perfect mix of soft and chewy but with a layer of crispiness. In addition to being keto-friendly, it fits nicely into the Weight Watchers and South Beach diets.
For those who drink protein shakes after an intense workout, Healthsmart has the CarbThin Zero Carb Whey Shake Mix-Chocolate. It tastes great, contains a whopping 26g of protein and comes in simple flavours like chocolate and vanilla so you can mix with frozen fruits or berries to create a combination unique to your liking.
Why not get your protein from eating crunchy and flavourful chips? Kay's Naturals are made from non-GMO soy protein and whole grains, fiber, calcium and folic acid. This is an alternative to traditional chips that is high in saturated fats and often fried and heavily salted.
Each chip is bursting with flavour. The most popular is sweet BBQ but you will want to also try the crispy parmesan.
Moon Cheese Natural Crunchy Cheese Snack
Moon Cheese makes crunchy snacks that are super addictive. Their hard exterior compliments the lighter inside that is brimming with cheese flavour. You can choose cheddar, pepper jack or, our favourite, gouda.
They are a bit more expensive than other brands of crunchy snacks but the satisfying crunch is truly worth it. We guarantee that if you put a bowl of Moon Crunch out for guests, it'll be gone while the bowl of Pringles remains untouched.
Rawnata – Goji Berry Hemp Snackers
This one is a little funkier than the other snacks but it's worth a try for those on low carb diets. These Canadian produced flax crackers are delicious and come in fun flavours like goji berry, sunflower sesame, Mexican Fiesta and cinnamon.
Rawnata uses a specialized soaking process to make their flax seeds softer, which allows you to access the Omega 3's for ingestion. These hemp snackers crackle with Himalayan salt and help satisfy your hunger in between meals. They are also the perfect midnight snack if you want to avoid heavy carbs.
Get Snacking Today!
Peruse our extensive selection of snacks so you can have something satisfying and healthy the next time you get a craving for something salty or sweet. We hope you give these snacks a try and find some that you love!
---
Exclusive Blog Reader Discount! $15 off sub-total $100.00* + Free Shipping!
Just enter the following code during checkout: ALZDTC
Minimum purchase of $100.00 required

To qualify for free shipping – orders subtotal must be greater than, or equal to $100 (up to 10Kg)

This offer may not be combined with other offers, limit 1 per customer
---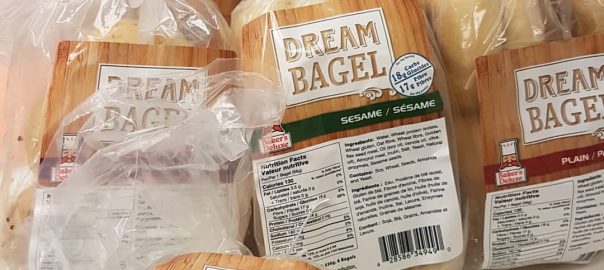 Super Bread – Bakers Deluxe
There is no food that has had its perception tainted by carbs more than bread. People on low carb diets have often resorted to eating loose deli meat instead of sandwiches or making wraps with iceberg or Bibb lettuce. Let's be honest, though, bread has no equal and is too ingrained in most people's diets to have a satisfying work around.
Bakers Deluxe offers two nutritious types of bread that are low carb and allow you to enjoy some of your favourite recipes. They are high in fiber and contain simple ingredients like flax meal, rye, water, wheat, salt and yeast. Additionally, these breads go great with our selection of tasty spreads.
Let's first examine the taste profiles of each bread and what makes them so beloved among those on keto and Atkins diets. Next, let's explore some amazing recipes where the simple addition of a Bakers Deluxe Super Bread can lower the number of carbs without sacrificing any of the deliciousness. This way you can eat a sandwich whenever you want or keep your Sunday morning tradition of enjoying French toast.
---
Exclusive Blog Reader Discount! $15 off sub-total $100.00* + Free Shipping!
Just enter the following code during checkout: ALZDTC
Minimum purchase of $100.00 required

To qualify for free shipping – orders subtotal must be greater than, or equal to $100 (up to 10Kg)

This offer may not be combined with other offers, limit 1 per customer
---
Superflax and SuperAwesome! Breads
Forget about cutting bread out of your life. Instead try one of these two protein-rich loaves that are filled with fiber and made with flax oil. Each piece has a firm crust and fluffy centre. These Super Breads can help keep your blood glucose level stable and your digestive system regular, both important factors to one's overall health.
You can store both at room temperature for up to 10 days. If you intend to keep it for longer then be sure to freeze it.
Try with a Spread
We carry a selection of spreads that will transform any piece of toast into something even more delectable. Choose from any of these popular brands:
Our favourite is Jok'N'Al lemon curd spread that contains only 1g of sugar and under 3g of carbs per serving. The lemons are hand-picked at their ripest and crushed and chopped in small batches to create a standard of quality.
Fans of the classic peanut butter and jelly sandwich need to try Walden Farms Grape Fruit Spread, which is gluten-free and kosher. Spread this sweet jelly in between peanut butter and add two soft slices of Bakers Deluxe superflax bread.
Recipes
Here are some of the best recipes that include, or even feature, bread. By using a low carb bread, you can meet the requirements of your diet.
Brie, Ham and Apple Panini Sandwich
This recipe is simple to make and includes brie, a soft cheese that melts easily. Once your panini press is preheated, take two pieces of Bakers Deluxe bread. You can remove the crusts to get a more even toast on the sandwich. In a bowl, mix mustard and mayo together to create a quick sauce with some zip. We recommend using a dijon or whole grain mustard for its strong flavour.
Spread the sauce on the inside of each bread. Then layer in this order: brie, ham and then thinly sliced green apple. You want to avoid one layer being too big in comparison to the others. The idea is to get an even amount of each ingredient in every bite. Finally, lightly coat the outside of the sandwich in melted butter, place on the panini press and toast. Once the cheese is melted, you're good to start eating.
You can replace apples with pears (or even poached pears, if you wish) or use a chutney or jam instead of the mustard and mayo mixture. Be sure to apply whatever sauce you use before pressing it as it will warm it up nicely.
Meatball Sandwich
Stay with us here because you probably never thought you could enjoy one of the best Italian sandwiches ever while on a strict low carb diet. With a few adjustments to the traditional recipe you can be enjoying meatball subs in only 40 minutes. Remember to skip the dough portion of the recipe because you'll be using one of the Bakers Deluxe Super Breads instead.
To start, you need to make the meatballs. In a mixing bowl, combine ground beef, garlic, basil, oregano, pepper and salt. Then divide the mixture into 16 portions and ball each one using your hand. Your next step is to heat a large skillet over medium-high heat. Once the pan is hot, add the meatballs to sear and cook. Make sure the meatballs are not touching. As the meatballs brown on all sides, lower the heat and cook until they are a nice medium in the middle. This will ensure they are thoroughly cooked but still moist. Remove the meatballs from the skillet and place on a plate.
Take your two pieces of bread and sprinkle some mozzarella on both sides. Place the meatballs on one half and then top with the other slice of bread. Now, oven bake or grill on a stovetop for 5-10 minutes. You are essentially making a meatball grilled cheese sandwich, and we only didn't mention that at the beginning so you wouldn't run off to make it.
French Toast
While you can make French toast with any bread, you really want one that's eggy and firm like challah. Many keto diet recipes call for cloud bread, which is more of a bread substitute and not to everyone's liking. You can make a more authentic French toast by using either Bakers Deluxe Superflax bread or SuperAwesome bread. Don't worry about the flax seed, either, as French toast is sweetened so you won't taste it.
Here's all you need to do: In a bowl, whisk together two eggs, ¼ cup of cream, 1 tsp of cinnamon, ½ tsp of vanilla extract and a touch of salt. Let about eight pieces of bread soak in the wet mixture.
Heat two tbsp of butter on a pan over medium heat. Then add as many pieces of the soaked bread as you can fit. You will probably have to do 2-3 batches. Cook each side of the bread until it's golden brown. Be careful not to burn either side of the bread as that will make it taste bitter.
Once it's ready you get to have some fun and add a touch of your personality. Before eating add toppings and flavours to make your French toast sing. You can either sweeten it or turn it into a sweet and salty concoction. Add homemade whipped cream by whipping some of the leftover cream in addition to sugar and vanilla for about five minutes or for one minute with a mixer. Or you can toss some fresh berries (make sure they are low carb) onto your French toast or top with the wonderful combination of bacon and maple syrup.
Enjoy these Super Breads Today!
If you are on a low carb diet or have been avoiding one because of your love of bread, then you need to try the Bakers Deluxe Breads! They allow you to keep bread at the forefront of your diet and to enjoy an array of delicious sandwiches and meals for breakfast, lunch and dinner.
Be sure to peruse our selection of ingredients to find everything you need to make your next amazing low carb meal.
---
Exclusive Blog Reader Discount! $15 off sub-total $100.00* + Free Shipping!
Just enter the following code during checkout: ALZDTC
Minimum purchase of $100.00 required

To qualify for free shipping – orders subtotal must be greater than, or equal to $100 (up to 10Kg)

This offer may not be combined with other offers, limit 1 per customer
---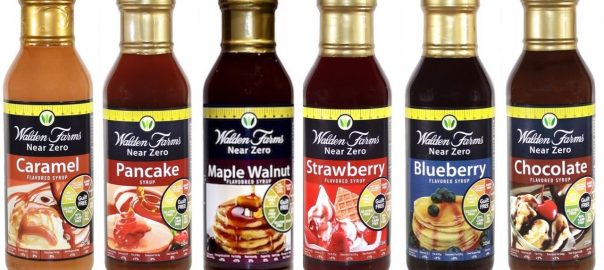 Walden Farms Popular Syrups
Many are convinced that wanting to cut down or eliminate, carbs, sugar, cholesterol or fat means having to give up some of our favourite foods. Often on that list is pancakes, the fluffy, gooey and delicious batter that makes a delightful hot breakfast. With items like pancakes and French toast, a lot of the carbs and calories is from the syrup. Let's be honest though, smothering these foods in a sticky sweet liquid is what makes them great.
For those wanting to live a healthier life but unwilling to give up pancake syrup, Walden Farms offers a delicious alternative to fit any diet. This syrup can replace table syrup in your pantry and in certain delectable recipes.
Let us introduce you to Walden Farms line of syrups that our customers love, and we're confident that you will too. Then, we'll explore some of our favourite recipes for classic meals that either include syrup or where syrup can provide an interesting twist.
An Alternative to Pancake Syrup
The traditional pancake syrup is maple flavoured and features roughly 210 calories for every ¼ cup, 52 g of carbs and 32 g of sugar. They also can contain ingredients like corn syrup, fructose corn syrup, caramel color, sodium benzoate and sorbic acid among other preservatives. As you can tell, these syrups are not exactly part of a healthy and balanced breakfast.
Walden Farms offers pancake syrup that is prepared with real fruit extract and concentrated natural flavouring, and is also available in blueberry and maple walnut flavour. They are sugar-free, cholesterol-free and contain no carbs or fat. It is a perfect way to turn pancakes, French toast and waffles into low carb treats. Use with a pancake mix like the one from Hold the Carbs or with low carb bread.
This pancake syrup also comes in single serving packet for convenience and ease.
Recipes
Pancake syrup is a great addition to a lot of different sweet or savoury recipes. Here are some of our favourite recipes. We're sure you will love them!
We've taken some liberties with each recipe to make them healthier but never at the expense of taste or enjoyment. Recipes are merely guidelines, not strict rules, so feel free to play around and make a meal your own.
Cinnamon Rolls
Who doesn't love hot and fresh sticky buns? The only thing that can make these fluffy rolls better is to incorporate some pancake syrup for sweetness and to balance the cinnamon. This recipe calls for maple syrup but you can easily add Walden Farms Pancake Syrup for a similar flavour minus the guilt.
This easy recipe makes the best cinnamon rolls. Remember to make simple adjustments to reduce the carbs and/or fat. For instance, you can replace any sugar content with sweet berries, or use almond or soy milk instead of whole. To make, all you need to do is combine warm milk, yeast and brown sugar in a bowl. Let sit for 10 minutes and then add flour.
Mix well to create a pliable dough.  You will notice the mixture grow frothy. In a separate bowl, combine flour, sugar, salt and cinnamon. Place the dough in a lightly oiled bowl and cover. The dough will rise within an hour.
Now, you need to make the filling. Combine sugar, cinnamon, salt and melted butter. Roll out dough and spread the filling in an even layer. Tightly roll the dough and cut into 12 pieces. Let the pieces rise for 30-40 minutes (they will double in size). Bake at 375 F for 30-45 minutes.
Syrup-Soy Glazed B.C. Salmon
Maple and fatty fishes like salmon are a natural pairing. You can substitute the much healthier Walden Farms Pancake Syrup and the dish will not miss a beat. This recipe is easy enough to make after a long day of work or to make for guests at a dinner party. You can even swap in asparagus if fiddleheads aren't readily available.
To create the glaze, mix ¼ soy sauce with 2 tbsp. each of pancake syrup, cilantro and sweet chili. Marinate the salmon for 10 mins and then bake for 10-12 minutes. Rest the salmon for 3-4 minutes and then plate by placing on top of the sautéed vegetables.
Waffle Sandwiches with a Nut Crunch
This rich and decadent desert can be made with close to zero carbs by using the Hold the Carbs Stevia Pancake & Waffle Mix. It's a great desert to end any low carb meal.
To make the nut crunch, whisk egg whites until they are light and foamy. Add pancake syrup with ¼ tsp of vanilla and a pinch of salt. Toss with a nut like pecans or walnuts. Bake at 225 F for 45 minutes, stirring every 15 minutes. If you are preparing in advance, you can store in a tightly sealed container for up to 1 week.
Get the waffles ready by adding flour to a bowl with cocoa powder, baking powder, sugar, baking soda and salt. Separately whisk egg, milk, sour cream and melted butter. Add egg mixture to flour mixture and stir. At this point, you can use food colouring if you want.
After waffles are made, whip some cream until it can hold stiff peaks. You're now good to start assemble, which means you are almost at the best stage, eating!
The Ultimate Side Dish
This brussels sprouts recipe calls for a syrup finish to its bacon, beer and mustard flavours. A great side dish for red meat dishes or with a perfectly grilled chicken. Even brussels sprouts haters will be converted by this smoky and hearty accompaniment. Note that we removed the breadcrumb component to keep the carb intake low.
To make this meal all you need is a pound of halved brussels sprouts, four slices of bacon, ¼ of beer, grainy mustard, butter and some pancake syrup. To start, mix the beer with the mustard, pancake syrup and a touch of salt. The next step is to cook the bacon in a pan, preferably cast iron. Transfer to a plate after five minutes. In the same pan, sear brussels sprouts until they are brown. Add the beer mixture and the bacon and combine until the sprouts are coated.
Baked Beans
We want to share one more amazing side dish recipe with you because they can really make a meal come together.
Get two cups of white beans, one cup of pancake syrup, four slices of bacon, one large onion and some ginger and mustard ready to go. Preheat your oven to 300 F. Toss the beans in a saucepan with cold water, making sure they're completely covered. Bring to a boil, then reduce the heat so that the beans simmer. Beans should be tender in about 45 minutes.
Drain the beans and place in a baking dish. Add the remaining ingredients including the pancake syrup. Cover with tight fitting lid and cook for 60-90 minutes.
Sure, this side dish takes a lot of time but it is sweet and smoky and impossible to resist.
Get Cooking with Walden Farms Pancake Syrup
We hope you give this sweet and delicious pancake syrup a try. It is perfect for your waffles, stack of hot cakes or even for some of your favourite savoury entrees and side dishes. Try these recipes out on your friends and family. You won't regret it and they'll be begging you for the recipe.
Remember to check out our selection of low carb ingredients to get everything you need to get cooking immediately!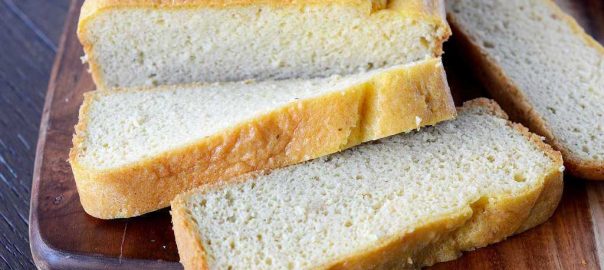 Keto Bread: The Best Kinds and Some Must Try Bread Recipes
It feels like every year there's another diet that bursts onto the scene and convinces millions of people to give it a try. In the last few years, the Keto diet has fit this description while proving its worth as more than just a fad. As an effective type of low carb diet, followers of Keto often feel like they need to remove bread from their diet.
Bread is the poster food for carbs but that doesn't mean you need to give it up as part of the Keto diet. You can still enjoy bread and buns, bake some yourself or even make certain recipes that include bread. All you need is the right Keto bread and recipe in hand.
To start, let's introduce you to the Keto diet and what makes certain breads and buns Keto-friendly. In addition, we'll introduce you to some fun and tasty bread recipes so you can make your own low carb bread in a breeze.
---
Exclusive Blog Reader Discount! $15 off sub-total $100.00* + Free Shipping!
Just enter the following code during checkout: ALZDTC
Minimum purchase of $100.00 required

To qualify for free shipping – orders subtotal must be greater than, or equal to $100 (up to 10Kg)

This offer may not be combined with other offers, limit 1 per customer
---
What is the Keto Diet?
The Ketogenic diet was first introduced as a potential treatment for epilepsy in the 1920s. With the rise of medication and other medical advances, the diet was used less by physicians but in the 1970s was reborn as a high-fat, good-protein and low carb diet. This diet encourages the body to produce ketones in the liver, and this energy burns fat with more efficiency than carbs.
The idea with the Keto diet is to reduce glucose in your body. Since glucose will be used as a main energy source, your body will store fat. By having less glucose and carbs in your diet, your body is induced into ketosis, a state where the body produces ketones. When ketones act as your main primary source, you burn more fat, weight loss can be easier and there are believed to be other physical and mental benefits.
If you're on the keto diet, you should avoid eating:
Grains like wheat and rice
Sugar including maple syrup and honey
Vegetables like potatoes
Fruits like apples and oranges
It's not all about sacrifice though. Here are the foods that the Keto diet encourages you to eat:
Meats like beef, poultry, lamb and most types of fish
Greens like kale, Swiss chard and collard greens
Dairy products including cheese, butter, margarine and cream
Sweeteners like stevia
Nuts and seeds
Berries like raspberries and blackberries
Anything high in saturated fat like salad dressing and avocadoes
Judging by the list of approved foods, you can see why the Keto diet is so popular. The only thing missing from the list is bread. Delicious, fluffy and flavourful bread.
What Makes a Bread Keto-friendly?
A Keto bread is just any bread that's low carb. They are often made with additional Keto approved ingredients like eggs. These breads can be made from products like flax, tend to be denser and can be part of a paleo diet or a diabetic diet.
Don't be misled to think that these breads need to be dry and tasteless. Many brands have perfected their recipe and offer delicious breads that some even prefer to high carb options. We recommend trying out a few different brands and types to find one that you love and want to eat every day.
The Low Carb Grocery Selection
We offer a wide selection of Keto breads that our customers absolutely love. Here are some of the more popular brands we carry:
Bakers Deluxe is one brand we have trouble keeping in stock. It costs between $8.50 and $10.00 and is available in plain, everything, sesame, superflax, pumpernickel, raisin bread with cinnamon and rye (with caraway seed). Bakers Deluxe also make a wonderful hamburger bun.
UnBun offers a Keto and Paleo friendly alternative to the regular white or whole wheat buns. These buns are made with almonds, coconut, flax, egg white and apple cider vinegar. In addition to being low carb, they are gluten-free and grain free.
For those with more unique tastes, Joseph's Bakery makes an excellent lavash, tortillas and pita bread made with flax, oat bran and whole wheat. Lavash is worth trying for fans of Middle Eastern bread. It's soft, unleavened and made in a tandoor, giving it a crispy texture.
If Taco Tuesday is a weekly tradition for you and your family then try Joseph's Bakery tortillas. They are high in protein and contain ingredients that promote heart health. Oh, and don't worry, it doesn't taste like cardboard at all. In fact, many of our customers swear by these tortillas because of their authentic taste.
You can purchase these Keto breads or view our entire selection here.
Keto Bread Recipes
If you are on a Keto diet but like the fun and heavenly scent of baking your own bread, enjoy these recipes:
A Great Bread for Sandwiches
This recipe creates the perfect bread to contain the piles of meat and low carb vegetables on your sandwich. It's also nice to know that low carb won't result in you having to eat roast beef wrapped in iceberg lettuce. It's even perfect for French toast or paninis.
This bread requires a lot of eggs combined with a fat like ghee, a butterfat that is cooked for a long time. It's delicious and has been a popular cooking fat in parts of the world like India for centuries. Besides eggs and ghee, the ingredients are only baking powder, sea salt and almond flour.
Sourdough
Who doesn't love sourdough bread with its fluffy center and crusty exterior. Keto dieters can make this delectable grain free cashew sourdough bread. All you must do is chop 10 ounces of cashews, four ounces of filtered water, 2 large eggs, ½ tsp. baking soda, ¼ tsp. sea salt and one egg yolk. The trick is in adding some probiotic powder. This makes the bread sour and can be found at most health food store.
A great bread for dipping or to turn into crostini by topping with some of your favourite flavours.
Naan Bread
Naan is a leavened flatbread that is traditional in Indian cuisine. To make a low carb version calls for coconut flour, ground psyllium husk powder, baking powder, salt, sea salt and melted coconut oil. It's super easy to make, pairs beautifully with garlic butter and can be included with most Keto-friendly meals.
Naan is a nice alternative for those who don't love Keto bread. It can be used for any sandwich or wrap that usually includes pita.
Enjoy Delicious Keto Bread
Keto bread can be just as delicious and satisfying as regular bread! Best of all, there's variety and it allows you to enjoy some of your favourite meals like sandwiches or French toast. Breads like Bakers Deluxe even let you enjoy a simple piece of toast in the morning, which not long ago was a luxury to those on low carb diets.
Be sure to peruse our selection of breads, pitas and wraps and to shop for the ingredients you need to prepare the best breads and wonderful appetizers and entrees to accompany them. With bread as your canvass, you can enjoy low carb meals for breakfast, lunch and dinner with ease and delight.
So, what are you waiting for? Get baking today!
---
Exclusive Blog Reader Discount! $15 off sub-total $100.00* + Free Shipping!
Just enter the following code during checkout: ALZDTC
Minimum purchase of $100.00 required

To qualify for free shipping – orders subtotal must be greater than, or equal to $100 (up to 10Kg)

This offer may not be combined with other offers, limit 1 per customer
---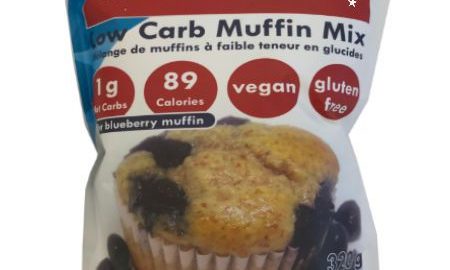 Hold the Carbs Cooking and Baking Mixes
People on a low carb diet often feel as if they need to give up certain foods like pizza, pancakes or waffles. With the right cooking and baking mix, though, you can enjoy delicious foods for breakfast, lunch and dinner without cheating on your diet. Even if you're not on a diet, you can still enjoy amazing meals that are more nutritious. Trust us, your waistline and overall health will thank you.
Hold the Carbs created a line of cooking and baking mixes that feature only a small amount of carbs, allowing people to enjoy meals that have been typically regarded as off-limits. This product offers taste and nutrition without the guilt often associated with eating heavy carbs. In addition, many of these dishes are made with Stevia, a natural sweetener.
Hold the Carbs are a great way to make low carb and gluten free meals and treats that you will absolutely love. You might even be surprised by how much your friends, family and guests enjoy them. Let's look at some of the Hold the Carb products that our customers swear by. Then, we'll share some of the best recipes that are yummy and easy to make.
Pizza Crust Mix
This crust mix comes in either 300 g and 75 g, and it is incredibly easy to work with. This means that even novice pizza makers can have fun slinging dough. One 300 g package makes four 12" pizza crusts, and contains only 180 calories and 6 g of carbs per half pizza.
To make a piping hot pizza, all you need is ¾ cup of the mix, 3 eggs or 5 egg whites and ¼ cup of water. You can add 1 tbsp. of olive oil to make the crust crispy. Once you have your dough ready, just add your favourite toppings and you'll be good to go!
One thing to note is that your topping of choice could increase the amount of carbs or calories or contain gluten.
Protein Muffin Mix
What's better than a muffin with your morning coffee? They're quick to make, eat and are travel-friendly. The issue is that they are heavy with carbs and can slow us down, which actually make them less than ideal for breakfast or as an afternoon snack. With Hold the Carbs Protein Muffin Mix, you can make low carb muffins that are fluffy and delicious. They are also vegan and gluten free. And as you might have guessed from the name, they're rich in protein, containing 4 g.
You can choose between one with sucralose and one with Stevia. People without baking skills can make these muffins in a pinch. Simply combine one bag of mix with either 2 eggs or 3 egg whites (or a vegan substitute, of course) with ¼ cup of milk or almond milk.
You can spruce up a muffin with any add-on. We love walnuts but you can try sugar-free chocolate chips, banana chips or cranberries.
Pancake and Waffle Mix
What's better than waking up on a Sunday morning and enjoying a hot stack of pancakes or waffles covered in fresh fruit. If you want to keep low carb breakfast options in your pantry, than we recommend trying the Hold the Carbs Pancake and Waffle Mix.
To get started, pull some mix out of the freezer, place it in the microwave and you'll be enjoying a hearty yet low carb breakfast in no time. These will replace the flour-laden pancakes you usually feast on, and you won't notice a difference in taste or consistency.
Recipes Using Hold the Carbs
Here are some of our favourite recipes. The idea is that you can replace ingredients with Hold the Carbs cooking and baking mix unless otherwise stated.
The Best Chocolate Chip Muffin Recipes
From the Hold the Carbs website, this low carb muffin recipe is to die for. It's for chocolate chip muffins but feel free to replace with blueberries or to include nuts or something fun like apples and a sprinkle of cinnamon.
You only need one cup of their Low Carb or Protein Mix to make a batch of six muffins. All you must do is choose a mix and add ½ tsp of baking cocoa. After the mix has baked for two minutes add 2 tsp of semi-sweet chocolate chips. Be sure to only use semi-sweet chocolate as sweet or regular chocolate chips will make it far too sweet.
The Best Pumpkin Muffin
You might be thinking that pumpkin flavoured anything is only appropriate during the fall. We disagree! Pumpkin is so delightful and delicious that you should enjoy it year round. To enjoy a pumpkin muffin recipe, that is low carb, again add 2 eggs or 3 egg whites to the mix along with ½ can of pumpkin puree and 1 tbsp of pumpkin spice.
Breakfast Sandwich
Just because you are committed to a low carb lifestyle, doesn't mean you can't have a breakfast sandwich packed with salty pork and gooey cheese with a touch of maple syrup for sticky sweetness. This recipe lets you enjoy Hold the Carbs pancakes one morning and then turn the leftovers into a succulent sandwich the next day.
All you must do is fry an egg and break the yolk. Cook it to preferred doneness. In a separate pan, warm 1-2 slices of ham. Throw the leftover pancakes in the toaster and then place them on a plate for when you are ready to assemble. Pour 1 tsp. of syrup over the eggs and place a slice of cheese on top to melt it. All that's left is assembly. Place the cheesy egg on top of the pancake. Then, add the ham on top and finish with another pancake. Even just thinking about this recipe can make you hungry.
A nice touch is to whip up a quick garlic aioli or spicy ketchup for dipping.
Pizza!  
Hold the Carbs gives you amazing low carb dough to make crispy and satisfying pizza each and every time. When it comes to pizza, it comes down to your personal tastes and your imagination.
If you're looking for a recommendation for a unique pizza, then we've got you covered. Grilled Honey Sriracha Chicken Pizza will become your new favourite, so much so that you'll stop ordering from your favourite local joint. All you need to do is swap in Hold the Carbs Pizza Crust Mix and grill it for 2-3 minutes on each side. In a small mixing bowl, combine honey, soy sauce, orange marmalade, lime juice and 2 tbsp. of Sriracha. Cook on the stovetop until it boils and then reduce heat. It will thicken as it simmers for 5 minutes. Toss the chicken inside the sauce.
Next, spoon some tomato sauce on the dough—we recommend using Walden Farms Tomato Basil. Top with manchego cheese, the chicken mixture and mozzarella. Grill on low to medium heat for 5-8 minutes (make sure the cheese is melted), remove from the grill, cut into slices and enjoy!
Enjoy the Best Low Carb Cooking and Baking Mix
If you're on a low carb diet or looking for an amazing gluten free cooking and baking mix, then we urge you to try Hold the Carbs. It's easy to use and helps make delicious food and baked goods every time. We hope you try these recipes out for yourself and for your friends and family.
Be sure to shop our selection for your recipe ingredients and to discover many delicious and healthy low carb products.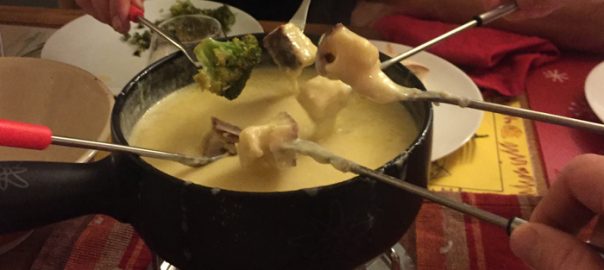 How to Fondue the Low Carb Way
In the 1950s, twenty years after it was named a Swiss National Dish, fondue began making its way into North American households. By the 1960s, it was so popular stateside that parties were being thrown around the idea of dipping different types of food into a communal pot of oil or melted cheese or chocolate. Decades later and the word "fondue" has become ubiquitous for any meal where food is dipped into a pot full of boiling liquid.
Despite introducing long-stemmed forks to the North America public, fondue has never ventured too far outside the lines. People are prone to choosing the usual suspects of bread or strawberries or melon to dip. Luckily, we're here to offer some new ideas to the old concept of fondue. For starters, it can be a low carb meal or treat and you can even get creative by incorporating foods like thinly-sliced charcuterie or freshly baked pastries.
Let's start by looking at what fondue is and how to best prepare it, including having the right equipment and utensils. Then, we'll add a low carb twist to some of the more traditional recipes.
Fondue Preparation
Preparing a big pot of fondue is simple and kind of fun. All you need are:
A ceramic, enamel cast iron or metal fondue pot. You can't just use any pot so you'll want to invest in a solid one that can handle the high heat needed to melt cheeses and chocolate.
A strong heating element. For this, you can choose from several options like candles, gel fuel, liquid fuel and there are also electric heating elements. This chafing dish is safe, effective and can be used with most fondue pots.
Each guest will need these utensils:
Long-stem forks or skewers for handling and dipping the food. Many fondue kits come with color coded forks so that guests know which one belongs to them.
Separate plates for cooked and uncooked foods.
You will want to have napkins handy as it can get a bit messy, especially for novices.
This is one meal you will want to eat on a tablecloth.
For cheese fondue, the trick to getting the best flavour is to rub a clove of garlic all over the inside of the pot. To get started, heat the fondue pot on a stove. Use shredded cheese and melt it slowly. Next, add wine, beer or champagne to the pot for additional flavour. If you notice that the cheese is separating, add some lemon juice and stir consistently in a figure-eight motion as this will ensure that the ingredients and flavours blend. Another tip is to add apple cider or wine as a thinning mechanism. Don't forget the crust on the pot. This is a delicacy known as "la croute", and your guests will thank you for serving it to them.
Lastly, please never leave the pot unattended especially if children are around. It will be incredibly and consistently hot.
Adding a Low Carb Angle
Just because fondue is best when ignoring the caloric intake doesn't mean you can't leave the carbs on the cutting board. Choose low carb vegetables and fruits to enjoy fondue guilt-free. For vegetables, consider broccoli, asparagus, cauliflower, mushrooms or bell peppers cut into strips. With respect to fruit, you should try strawberries, cantaloupe and watermelon.
If bread is your food of choice, then you have several low carb options to choose from.
Recipes
Let's get into the fun stuff…recipes! Here are some of the best low carb fondue recipes around. They are sure to please even the pickiest dinner guest. Our aim is to offer an array of recipes so you can serve different options. This way everyone has a great time and leaves with a full stomach. For cheese fondue, the ideal cheeses are gruyere, cheddar or emmental.
Fondue pots or kits do come with their own instructions. Please review before you start cooking. Those directions should trump any provided here or in a recipe.
Bourguignon
This classic French stew gets a fun and elegant fondue makeover. You can make it with any meat but we recommend beef and deveined shrimp to go along with vegetables like carrots for sweetness.
Prepare the raw meat by removing the fat and cutting into bite sized cubes. Cut the shrimp into small pieces so that it can cook thoroughly. Wash the vegetables then chop and give them a quick blanching so that they are tender. Add some lemon juice so they don't brown before being cooked in the fondue pot.
Arrange three platters: one for beef, one for shrimp and one for vegetables. This will prevent cross-contamination. Refrigerate the prepared food until they are ready to be cooked. Before serving, dry the food with paper towel to prevent the oil from splattering.
You can use any brand of peanut, vegetable, canola or olive oil. Truly, it's whatever flavour you prefer. Preheat the oil to 375 degrees Fahrenheit on the stove in the fondue pot. The last thing you want to do is transfer hot oil from one pot to another—this is very dangerous so don't even attempt it. Test the oil with a small piece of bread. If the bread turns brown within 30 seconds, then you are good to go. Take the pot off the stove and place it on the holder above the burner where you are serving. Turn on the burner and you are good to go.
Steamed Vegetables
Vegetables, or crudités, are a perfect pairing with cheese fondue. Most use raw vegetable but a great tip is to steam the vegetables beforehand. Try a combination of broccoli, cauliflower, artichoke, mushrooms, green beans or carrots.
Jalapeno Peppers
If you want a funky fondue desert, try jalapeno peppers. They had a spicy touch and hot peppers go wonderfully with melted chocolate. For guests who don't love spicy food, don't worry, the chocolate tempers the jalapenos sting. For guests who really can't take the heat, all you must do is remove the seeds from the peppers. This will reduce or eliminate all traces of heat.
Cured Meats
Why not try some artisan meats instead of beef chuck or pork cubes? Choose a variety of cured meats like chorizo, prosciutto and soppressata. When dipped into gruyere they add an intriguing and succulent flavour.
Since these meats are sliced, you must wrap them around the fork or a thick skewer to dip. You can also use cooked bacon for a crispy, salty and smoky delight. The cool thing about bacon is that it doubles as a utensil.
Throw a Fondue Party Tonight!
Now you have some wonderful recipes and useful tips to throw a successful fondue party. All you need are some guests to partake in the fun.
Get creative and don't be scared to offer an assortment of foods for them to dip with pleasure. Be sure to let everyone know that the evening's theme is low carb because that will help them leave their inhibitions at the door. Fondue isn't meant to be eaten delicately. It's designed to be devoured and savoured.
Browse the virtual shelves of our grocery store to get all the ingredients you need to host the fondue party of the year.
WEST COAST OFFICE
8610 Glenlyon Parkway
Unit #137, Burnaby
British Columbia
V5J 0B6 Canada
Phone
(604) 568-5671
CENTRAL/EAST OFFICE
170 Esna Park Drive, Unit #8
Markham, Ontario
L3R 1E3 Canada
Phone
+1-888-484-7479 or
(905) 752-1284
© 2020 Low Carb Grocery. All Rights Reserved.