Tasty Tortillas – Get the Most out of your Tortillas
Tortillas are a great way to replace bread without feeling like your lunch or dinner is lacking. They are a perfect vessel for an assortment of meats, veggies, seafood and fish or can be part of wonderful appetizers. It's all about knowing how to use them.
To help you embrace tortillas as a bread alternative, we want to offer 10 tortilla recipes that we think you'll love. These recipes offer options for both lunch and dinner, including some recipes that can be whipped up without a sweat. We will also introduce you to two of the best and most popular tortillas by Mama Lupe's and La Tortilla Factory.
---
Exclusive Blog Reader Discount! $15 off sub-total $100.00* + Free Shipping!
Just enter the following code during checkout: ALZDTC
Minimum purchase of $100.00 required

To qualify for free shipping – orders subtotal must be greater than, or equal to $100 (up to 10Kg)

This offer may not be combined with other offers, limit 1 per customer
---
Popular Tortilla Brands
There are a lot of tortilla brands on the market but if you're looking for low carb options, two of the most popular are Mama Lupe's Tortillas and La Tortilla Factory tortillas.
Mama Lupe's tortillas are available in a pack with 10 soft tortillas, and taste like the tortillas you'd find in a restaurant. Per tortilla, they contains 7g of carbs, 5g of protein and 3g of fat.
La Tortilla Whole Wheat Tortillas have zero saturated fat, hydrogenated oils and are dairy-free. Per tortilla they have 11g of carbs, 5g of protein, 2g of fat and 8g of fibre.
Both are great to make wraps, quesadillas, burritos or even for a fun twist on lasagna.
Low Carb Tortilla Recipes
These recipes are all low carb so be careful if you make any substitutes or if you include additional ingredients or toppings.
Most people don't realize you can use tortillas instead of pasta sheets to make delicious lasagna.
You will need 1 tbsp. of olive oil, 1 lb. of ground beef, ½ tsp. of onion powder, ½ tsp. of paprika, 2 tsp. of dried oregano, ¼ cup of beef broth, 14.5 oz. can of diced tomatoes, four La Tortilla or Mama Lupe's tortillas and 2 cups of shredded cheese (mozzarella could be a good low carb choice), and don't skimp on the cheese, as it makes or breaks it.
You will also need to make a simple white sauce. We recommend trying this recipe.
Preheat your oven to 375F. Pour the oil into a heated large skillet. Then, add the beef and cook it with the onion powder, oregano and paprika until it is nicely browned. Add the broth and tomatoes and then season with salt and pepper. Simmer for 20 minutes.
Add the tomato sauce to a baking dish. This will act as the base for your lasagna. Layer the tortillas, tomato sauce, meat mixture and cheese, ensuring that the top layer is a tortilla. Cover with the white sauce and bake for 25-45 minutes depending on how crispy you like things. Remove from the oven, sprinkle with cheese, and bake for another 10 minutes.
Smoked Salmon Pinwheels
These pinwheels are great for lunches and kids love them.
Gather 4 oz. of sliced smoked salmon, 3 tbsp. of cream cheese and three low carb tortillas.
Spread one tbsp. of cream cheese all over the tortilla. Lay the smoked salmon on top in a single layer. Roll the tortilla as tightly as possible and cut off the ends to make them even. Slice each into six even slices.
This recipe lets you enjoy the classic flavours of homemade cheeseburgers without the high carb count.
The ingredients include 2 tsp. of olive oil, 1 lb. of lean ground beef, ¼ cup of chopped onion, salt and pepper, eight small low carb tortillas, eight small lettuce leaves and four slices of cheddar cheese cut into thin strips.
This recipe is easy to make. Heat oil in a skillet. Add the onion and beef and cook until the beef is thoroughly cooked. Drain the beef and onions and sprinkle with salt and pepper. Set up the tortillas and divide the meat evenly among them. Add the cheese and lettuce, roll each and then enjoy!
This breakfast dish features Mexican flavours and by using the right tortillas, it can be low carb without compromising taste.
You will need two low carb tortillas, 2 tbsp. of salsa, two eggs, 2 tbsp. of shredded cheese, chipotle powder and fresh cilantro (optional).
The first step is to cook the tortillas under the broiler until they are warmed through and puffing up a little. Set aside once they are done.
Spread a thin layer of salsa. We recommend one from the Desert Pepper line as they are low carb and offer a variety of flavours. Top with an egg. Next, sprinkle some cheese and a bit of chipotle pepper. Put it back under the broiler and cook until the cheese is melted and the eggs are fully cooked. Garnish with cilantro, if you'd like.
Quesadillas are a wonderful and simple meal you can make for either lunch or dinner.
You will need 3 oz. of pepper jack, 2.5 oz. of grilled chicken breast, ½ of an avocado thinly sliced, 1 tsp. of chopped jalapeno, one low carb tortilla, ¼ tsp. of dried basil, ¼ tsp. of crushed red pepper, ¼ tsp. of garlic powder and ¼ tsp. of salt.
First, grill the chicken with the spices and then chop into small pieces. Put the tortilla in a frying pan over medium heat to get it warm and toasty, this takes about two minutes. Flip it over and spread the pepper jack on top, leaving some room around the edges like a pizza. Add the chicken, avocado and jalapeno. Then, fold the wrap so that it's a half moon shape and flatten with a spatula. Once the tortilla is browned, remove from the pan and cut into three pieces.
Taquitos are a crunchy fried meal that makes perfect use of low carb tortillas.
Gather 10-12 tortillas, 2 cups of shredded chicken, ½ cup of plain non-fat Greek yogurt, ½ cup of salsa verde, juice from one lime, 3 tsp. of taco seasoning, sea salt, 3 tbsp. of fresh cilantro and 1 cup of shredded cheese.
Preheat your oven to 425F. Place tin foil on a rimmed baking sheet and spray with non-stick spray. Whisk the Greek yogurt, salsa verde, lime juice and taco seasoning in a bowl. Add the cilantro, chicken and cheese. Now, it's time to make the taquitos. Place ¼ cup of the mixture inside each tortilla and roll them tightly. Line the baking sheet with the taquitos, ensuring they are seam side down. Spray the top of them with cooking spray and add some sea salt across the top. Bake for 15-20 minutes.
Beef lovers will love this hearty wrap that's low in carbs. With this recipe, make sure you use low carb versions of the condiments.
The ingredients you'll need include ½ tbsp. of unsweetened ketchup, ½ tbsp. of mayonnaise, 1/3 tbsp. of horseradish, one Romaine lettuce leaf, two slices of red onion, three slices of tomatoes, seven banana pepper rings, 3 oz. of boneless cooked roast beef, one slice of cheddar cheese and one low carb tortilla.
Combine the ketchup, mayonnaise and horseradish. Then, spread the mixture on top of the tortilla and season with salt and pepper. Add the lettuce, tomatoes, onion, banana peppers, roast beef and cheese. Roll and cut in half on an angle.
Nut Butter Wrap
This simple recipe is great for a quick and satisfying lunch or as a great mid-afternoon snack.
All you need is one low carb tortilla, 2 tbsp. of your favourite nut butter and a pinch of hemp hearts. You can add a low carb vegetable or fruit to it, if you'd like. The light flavour and crunch of cucumber tends to work nicely.
To assemble, just lay the tortilla flat, spread the nut butter and sprinkle the hemp hearts on top. Then just roll and eat.
Turkey Guacamole Wrap
This recipe puts a low carb spin on a popular wrap.
The ingredients are one small avocado pitted and peeled, 1 tsp. of lime juice, ¼ tsp. of minced garlic, 1/8 tsp. of hot sauce, two low carb tortillas at room temperature, ¼ lb. of sliced turkey, ½ cup of chopped red onion and 1 cup of torn romaine.
Place all the ingredients besides the turkey, lettuce and onion in a food processor and blend to make the guacamole. Place it on top of the tortilla. Next, lay the turkey and lettuce on top and place the onions on top of them. Roll until they are nice and secure and then dig in.
Mexican Shredded Beef Wraps
This is a low carb take on a delicious Mexican beef wrap.
The ingredients are one small onion finely chopped, one jalapeno pepper seeded and minced, three garlic cloves, 2-3 lb of boneless beef chuck roast, ½ tsp. of salt, ½ tsp. of pepper, 8 oz. of tomato sauce, ¼ cup of lime juice, 1 tbsp. of chili powder, 1 tsp. of ground cumin, ¼ tsp. of cayenne pepper and six low carb tortillas.
Get out your slow cooker and place the onion, jalapeno and garlic inside. Season the roast with salt and pepper and place on top of the vegetables. In a bowl, combine the tomato sauce, lime juice, chili powder, cumin and cayenne. Pour over the roast and vegetables.
Cover and cook on low for 6-8 hours, making sure the meat is tender. Take the roast out and let it cool. Shred with a couple of forks and place back inside the slow cooker. Serve on top of the tortillas with your low carb toppings of choice.
Shop for Ingredients
Stock up on all the best tortillas, bread, bagels and rolls at the Low Carb Grocery.
---
Exclusive Blog Reader Discount! $15 off sub-total $100.00* + Free Shipping!
Just enter the following code during checkout: ALZDTC
Minimum purchase of $100.00 required

To qualify for free shipping – orders subtotal must be greater than, or equal to $100 (up to 10Kg)

This offer may not be combined with other offers, limit 1 per customer
---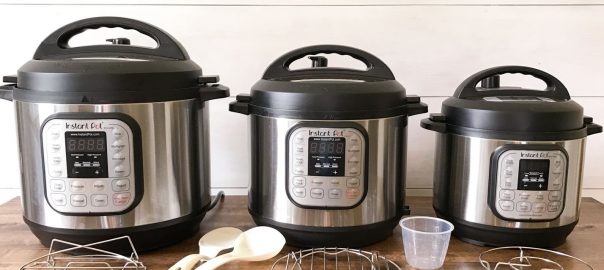 Get to Know the Instant Pot – What Are They & How do They Work?
Pressure cookers, slow cookers and crock pots have been a kitchen mainstay for decades. Many households rely on them to prepare hearty meals without supervision or interference. The idea is simple: toss your ingredients in a pot, place the lid on top, seal it, choose a setting and the food will cook to perfection based on the selected function.
So, what exactly is The Instant Pot and what does it offer low carb eaters? Let's look at what features have made the Instant Pot popular, and explore some of the benefits to busy people who are looking to maintain a healthy diet. Additionally, we'll offer some delicious recipes that you should immediately include in your weekly meal plan.
---
Exclusive Blog Reader Discount! $15 off sub-total $100.00* + Free Shipping!
Just enter the following code during checkout: ALZDTC
Minimum purchase of $100.00 required

To qualify for free shipping – orders subtotal must be greater than, or equal to $100 (up to 10Kg)

This offer may not be combined with other offers, limit 1 per customer
---
What is the Instant Pot?
This kitchen appliance is categorized as a multi-cooker, and it offers impressive versatility. This machine provides similar functions to a slow cooker, rice cooker and steamer. There's no stove required and by replacing several appliances you save money and time in addition to counter and/or storage space.
You might have trouble believing that one appliance can cook a roast, steam rice and make yogurt but that's exactly what the Instant Pot does.
The different types of Instant Pots, include:
Instant Pot Max
Instant Pot Duo
Instant Pot Duo Plus
Instant Pot Nova
Instant Pot Nova Plus
Instant Pot Smart Bluetooth
Instant Pot Lux
Instant Pot Ultra
Any of these Instant Pots will let you make meals that you once considered to be too time consuming.
How Does it Work?
The Instant Pot is programmable with presets that vary based on the model. The basic programs, include:
Pressure cooking (high or low pressure)
Slow cooking
Rice cooking
Sauté/Browning
Yogurt mode
Warmer
Additional options include egg maker, cake maker and even sterilizer.
The Instant Pot is better than a slow cooker because it cooks food with an airtight seal. It has three major components: the outer pot, the inner pot and the lid. These three work in conjunction to not only cook but to enable rapid cooking times via high temperatures and high pressure. You can choose a setting or a built-in program (Soup/Broth, Bean/Chili, Porridge, etc.) via the control panel.
Each individual function works as expected. This means the pressure cooker function would work like a standard pressure cooker by boiling the water up to the appropriate temperature to cook food thoroughly and faster.
We recommend following the instructions for the specific function you are planning to use.
Features 
The Instant Pot is designed with features that make it easy-to-use and perform to a high standard. Some of the more notable features, include:
Dual pressure settings for flexible cooking
Durable stainless steel inner pot
Brushed stainless steel exterior
Dishwasher safe
1000 Watts
Capacity of 5.67 litres
Most come with steam rack with handles, recipe booklet, serving spoon, soup spoon and measuring cup
Furthermore, this appliance is safe, dependable and makes cooking more convenient.
Read some of the Instant Pot reviews for the 6-qt Instant Pot Duo.
Low Carb Instant Pot Recipes
The Instant Pot wasn't solely manufactured to cook low carb meals nor will it reduce an ingredient's carb count. What it does do is make it more fun to stay in and eat healthy meals by removing much of the labour and letting you use impressive cooking techniques that enhance flavour and texture.
Here are a couple low carb recipes to help break-in your new Instant Pot.
This hearty, rich meal is low carb and perfect for a fall or winter evening in with the family. It only takes 30 minutes to cook, and you can make enough for leftovers the next day.
Gather this list of ingredients: one yellow onion sliced and quartered, two garlic cloves crushed, two slices of bacon, 500g of stewing beef cubed, 1 tsp. of smoked paprika, 3 tbsp. of tomato paste, 250g of mushrooms quartered, 250 ml of beef stock and a dollop of sour cream.
Pour oil into the Instant Pot dish. Press the sauté function and add onion, garlic and bacon. Let everything fry until it is cooked. Be careful that the ingredients don't brown. Add the beef and let it cook until it browns all over. Next, add the elements that will season and inject flavour: mushrooms, paprika, beef broth and tomato paste. Give it a good stir then place the lid on top and make sure it is sealed.
Cook on high pressure for 30 minutes and then use the release valve so that the pressure from inside the pot can escape. Once it's plated, top with sour cream.
To keep it low carb you can serve this stroganoff on top of a bed of mashed cauliflower, pureed parsnips, or try with more traditional reduced carb fettucine noodles like the Carb Nada egg fettucine noodles.
This soup is great for most low carb diets and for people who love Mexican flavours.
There are quite a few ingredients but it's worth it to create that delicate balance. You need 1 lb. of chicken breasts, ½ cup of diced onion, 4 cloves of garlic minced, 1 tbsp. of chipotles in adobo sauce minced, 1 tbsp. of cumin, ½ tsp. of chili powder, ½ tsp. of paprika, ½ tsp. of salt, 2 tbsp. of lemon juice, 2 cups of chicken broth, 8 oz. of cream cheese and ½ cup of chopped cilantro.
To make, fill your Instant Pot with the chicken, onion, garlic, chipotles, cumin, chili powder, paprika, salt, lemon juice and chicken broth. Add the cover so that the seal is airtight and then cook on high pressure for 18 to 20 minutes. Let the pressure release naturally, this will take about 10 minutes, and then remove the lid. It's important to not remove the lid before it's ready.
Take the chicken breasts out of the pot and shred each one. Next, change the setting to sauté and introduce the cream cheese to the cooked ingredients. Whisk until it's melted and everything is thoroughly combined.
Turn the machine off. Add the chicken back to the pot along with the cilantro and then stir for 30 seconds to one minute, then serve immediately.
A frittata is an open-faced omelette or crustless quiche. The eggs provide the foundation, and you can add whatever ingredients and toppings you want. Double check that whatever is added does not increase the amount of carbs.
The ingredients list includes, 6 beaten eggs, ½ cup of fresh spinach chopped, ¼ cup of tomato diced, 1 tsp. of sea salt, 1 tsp. of minced onion, ½ tsp. garlic powder and ¼ tsp. of black pepper.
Because of the Instant Pot, making a frittata is super simple. Grease a baking pan that can comfortably rest inside the pot. Something made of springform or glass Pyrex should work. Combine all the ingredients in the pan and cover with foil.
Add one cup of water to the Instant Pot, and then place the pan with the combined ingredients inside. Secure the lid in the sealed position. On the display panel, select the MANUAL/PRESSURE COOK function and set it for 5 minutes.
Once it's finished, it needs to naturally release the pressure, a process that takes about 10 minutes. Turn the valve to the venting position and take the frittata out so that you can dig in right away!
Get Shopping!
The Instant Pot can change the way you cook and help you stay on the road to healthy eating and living. It's a wonderful tool to not only help you stick to a low carb diet but to also enjoy the process and to find meals you love.
Create unique, stove-free meals with your Instant Pot. You can purchase one at your local Canadian Tire, and stock up on low carb ingredients at The Low Carb Grocery.
---
Exclusive Blog Reader Discount! $15 off sub-total $100.00* + Free Shipping!
Just enter the following code during checkout: ALZDTC
Minimum purchase of $100.00 required

To qualify for free shipping – orders subtotal must be greater than, or equal to $100 (up to 10Kg)

This offer may not be combined with other offers, limit 1 per customer
---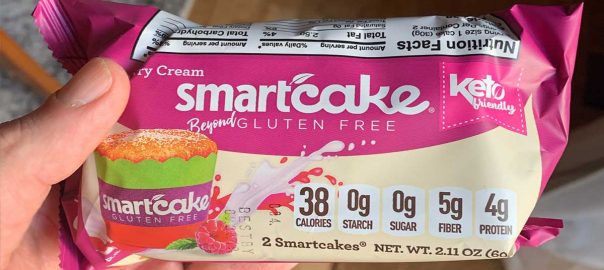 Smartcake – Perfect for Low Carb Lovers
Who doesn't love cake? It's a comfort food that's sweet, indulgent, moist in the middle and often enjoyed during celebrations like birthdays and anniversaries. People on low carb diets should also have the option of diving into a rich piece of moist cake whenever the craving hits them.
Smartcake allows people to have their cake and eat it to. This product proves that low carb food can not only taste good but also satisfy the biggest sweet tooth. Its light and delectable taste has garnered a legion of fans mainly because its flavour resembles that of traditional cakes.
Ready to learn more about Smartcake? Let's start by introducing you to the company that makes these wonderful treats. Next, we'll look at the four different flavors along with the ingredients and nutritional value. Lastly, we'll share some amazing recipes you'll want to immediately try, including one for the holidays.
---
Exclusive Blog Reader Discount! $15 off sub-total $100.00* + Free Shipping!
Just enter the following code during checkout: ALZDTC
Minimum purchase of $100.00 required

To qualify for free shipping – orders subtotal must be greater than, or equal to $100 (up to 10Kg)

This offer may not be combined with other offers, limit 1 per customer
---
The Company Behind the Cake
The company that manufactures Smartcake is Smart Baking Company. Their products are purposefully designed so they can be enjoyed by:
Diabetics
People with celiac disease
People looking to lose weight
People on a keto diet
In addition to Smartcakes, they are also known for Smartbuns, a nutritious hamburger bun that's gluten-free, wheat-free, sugar-free, low carb and non-GMO.
The ingredients commonly found in their products, include:
Water

They use actual water, not water laden with added chemicals. They do this by employing nano filtering systems, The Cool Blue, to ensure their water is pure. This purifying system includes three layers of technology to produce the best tasting water.

Protein

Smartcake contains 4 grams of protein per cake. Protein is typically derived from high-protein ingredients, like eggs, some of which feature essential amino acids. Additionally, the whey protein used promotes muscle growth and improved digestion.

Olive oil

Olive oil contributes to the taste of Smartcakes and offers healthy dietary fats, which may reduce the risk of heart disease. Some studies suggest that certain fatty acids found in olive oil may positively impact one's insulin levels or blood sugar.

Flax

Flax meal features Omega-3 essential acid, is high in fiber and has some antioxidant qualities.
Furthermore, the Smart Baking Company has been named Orlando's fastest growing company in 2019, according to a ranking by the Orlando Business Journal. Last year, this company sold over 3.5 million Smartcakes.
Part of a Low Carb Diet
So, what makes Smartcakes so beloved? For starters, they have a high level of nutrition so you can enjoy them guilt-free. They are sweet, satisfying and indulgent, tasting as good or even better than many high carb alternatives.
Flavors
Smartcakes offers products in a variety of popular cake flavours:
Smartcake Ingredients
This desert snack features the four key ingredients we already covered. In addition, each cake is made with proprietary fibre blend (oat fiber, corn fiber, flax), erythritol, whey protein isolate, cinnamon, pure vanilla, salt, cellulose gum, monk fruit, citric acid, spices and herb.
Smartcake Nutritional Value
People love Smartcake because of its taste but also because it lets you eat cake without having to call it a cheat day. It is far more nutritious that traditional cake or deserts like brownies or cookies.
Each cake contains:
Only 38 calories
35 mg of cholesterol
40mg of potassium
5g of fibre
It's important to note that Smartcakes can be stored at room temperature for about 21 days, and in the freezer for about 3 months.
Delicious Recipes
Eating Smartcakes on its own is always fun but you can also enjoy them as part of these sweet and savoury recipes. Each highlights Smartcakes' versatility and how to leverage its flavour profile.
Strawberry Shortcake Smartcake
This traditional English recipe usually calls for a shortbread cake topped with strawberries and heavy whipping cream.
With this low carb version, you substitute shortbread with one of chocolate or cinnamon Smartcake. Top with whipped cream, some drizzles of sugar-free caramel and fudge and top with as many strawberries as you'd like. This desert comes in at under 150 calories and the only sugar is the natural one from strawberries.
Smartcake Bread Pudding
Another classic English desert that you can make low carb by using Smartcakes. Gather the following ingredients: ½ cup of cinnamon Smartcake cubed, ½ cup of plain Smartbun cubed, 1.5 cups of unsweetened coconut milk, 1/5 cups of unsweetened apple sauce, two whole eggs lightly beaten, one red delicious apple peeled and diced and ¼ cup of walnuts.
To create the sauce, you'll need: two scoops of vanilla whey protein powder, ¼ cup of fat-free plain yogurt, ¼ cup of coconut milk, ¼ cup of blueberries and some fresh mint.
Add coconut milk, applesauce and eggs to a mixing bowl and beat lightly with a whisk. Incorporate the Smartbun cubes, walnuts and apples. Next, transfer the mixture to an oven safe dish, cover and place in the refrigerator for at least one hour.
Once it's ready, preheat oven to 350F and bake the bread pudding for 45-50 minutes. When it's done, the top should be golden brown. Afterward, let it cool until it's at room temperature. You can then transfer to individual mason jars, cover and place it back in the refrigerator.
Before serving, make the sauce by combining protein powder and yogurt with a whisk.  Let it rest for a minute and then give it another solid stir until it's nice and smooth. Then, add the milk and stir again until it achieves a creamy consistency. Pour the sauce generously over the bread pudding, and garnish with the blueberries and 1-2 sprigs of mint.
Low Carb Holiday Casserole with Smartcake Topping
Southern cooking isn't synonymous with low carb eating but this recipe is a delight that lets you stay on track without sacrificing taste or heartiness. This is a great side dish for Christmas or Thanksgiving dinner especially if you or your guests are on a low carb diet.
Gather three cups of mashed pumpkin (you can also use purée), 1 ½ cups of frozen riced cauliflower, 3 tbsp. of ghee, 2 tbsp. of almond milk, 2 tbsp. of golden monk fruit sweetener, two large eggs, 2 tbsp. of coconut flour, 1 tsp. of pure vanilla extract, 1/8 tsp. of fine sea salt. To make the topping, you only need four cinnamon Smartcakes and ½ cup of chopped pecans.
Time to get baking! Preheat your oven to 350F. Grease an oven-safe casserole dish. Get your food processor out and add the pumpkin and cauliflower to the bowl. Hit pulse until the mixture is perfectly smooth. Next, add the ghee, milk, sweetener, eggs, coconut flour, vanilla and salt and then pulse again until everything is combined.
Spoon it all into the greased casserole dish and smooth the surface with a spoon. Prepare the topping by crumbling the Smartcakes and mixing them with the crushed pecans. Sprinkle over the top and then bake at 350F for 25-30 minutes. Make sure the middle is set and the pecans are golden brown and giving off a nutty aroma. Let it cool for five minutes and serve warm.
Enjoy Smartcake Today!
Be a Smartycake and get yourself some Smartcakes today! They are your guilt-free passport to enjoying a low carb cake snack that is absolutely delicious.
---
Exclusive Blog Reader Discount! $15 off sub-total $100.00* + Free Shipping!
Just enter the following code during checkout: ALZDTC
Minimum purchase of $100.00 required

To qualify for free shipping – orders subtotal must be greater than, or equal to $100 (up to 10Kg)

This offer may not be combined with other offers, limit 1 per customer
---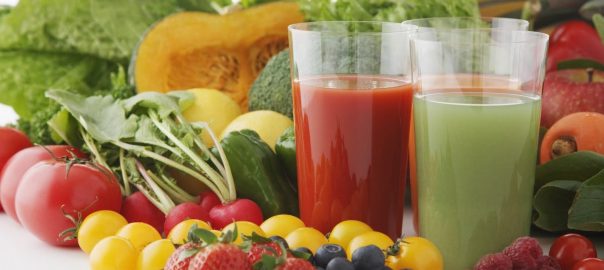 Juiced – How to Make Healthy and Fresh Low Carb Juices at Home
Juices featuring fresh ingredients and delicious flavours can be easy to make and contribute to a nutritious diet. Additionally, they're refreshing and can keep your carb intake in check.
The reason juices have become so popular with people adhering to a healthy lifestyle is that they deliver the benefits of fruits and vegetables without having to eat them as part of a meal. In fact, you can enjoy a juice in between meals instead of that afternoon donut or cookie.
The trick is finding some combination of ingredients that you like. To help, here are some simple juice recipes that take no time to make, including a couple that your kids might love. We believe you'll find a few that inspire you to dig your blender out from the bottom of the drawer.
---
Exclusive Blog Reader Discount! $15 off sub-total $100.00* + Free Shipping!
Just enter the following code during checkout: ALZDTC
Minimum purchase of $100.00 required

To qualify for free shipping – orders subtotal must be greater than, or equal to $100 (up to 10Kg)

This offer may not be combined with other offers, limit 1 per customer
---
Easy Juice Recipes – Without a Juicer
These recipes are either low carb or can be made so with only few minor adjustments. Each is perfect for people who are new to juicing and don't have access to expensive juicing equipment.
These recipes do not feature high-carb fruits but some do contain apples—which are on the slightly higher side—because they are healthy and have an appealing flavour. You can typically replace apples with another sweet fruit that's lower in carbs. If you are adhering to a low carb diet for your three meals a day, the inclusion of apples shouldn't compromise your carb intake. But, as always, we recommend tracking your carbs and adjusting recipes to your diet and health goals.
With juice recipes, many of the ingredients can be swapped in favour of ones that you prefer. For instance, if you hate spinach then simply substitute kale. The idea is to maintain the recipe's nutrition, not follow the ingredients list to a tee.
If you plan to use a hand blender, be sure to blend everything in a tall container to avoid spillage.
Baby Spinach Mix Juice
Spinach isn't everyone's favourite ingredient but the impact it can have on one's health is undeniable. This juice lets you enjoy its benefits without having to suffer through a big bowl of it at dinner.
To make, blend six cups of baby spinach with one whole lemon, 1/3 of a cucumber, three small peaches (pits removed) chopped, eight leaves of romaine lettuce and a small piece of fresh ginger. You'll be surprised by how this recipe creates a perfectly balanced juice that masks the spinach flavour and tastes overwhelmingly like peach and ginger, a lovely combo.
Green Light Juice 
Leafy greens are always a great addition to any juice as they contain a lot of healthy properties. If you aren't a fan of a side of raw Swiss chard or spinach, then give this recipe a try. All you must do is blend four heaping handfuls of spinach, one kale leaf, one large cucumber, half a peeled lemon, ½ cup of strawberries and one small carrot.
The strawberries and carrot add a nice natural sweetness that mutes the flavour of spinach. The lemon provides some acid to cut through the sweetness so that it's not overwhelming.
Apple and Citrus Juice
You might be surprised to find that homemade apple juice tastes a lot better than most brands you find in grocery stores. We mentioned earlier that apples aren't the first choice for low carb diets but this juice recipe is a step-up health-wise to most popular brands. This recipe lets you combine apple with other flavours to make a full-bodied juice that's sweet with notes of citrus.
Gather two medium apples (your favourite type will do) with one peeled lemon, three stalks of celery, two large carrots and five stems of fresh parsley.
Cantaloupe Juice
Cantaloupe is a perfect ingredient for homemade juices because it's sweet but not overbearing and pairs nicely with herbs. Most importantly, its flavour is strong enough to dominate that of vegetables.
Take half a cup of cantaloupe chunks, preferably freshly cut, half a cucumber, a handful of fresh herbs like mint or cilantro and six leaves of kale with stems and blend until it's a smooth consistency with no chunks of food present.
Sweet Citrus Green Juice
This concoction will make a juice believer out of the most hardened skeptics. Combine six cups of spinach, two whole lemons, two peeled oranges and a small amount of whole ginger. The result is a drink that is incredibly refreshing.
The Perfect Morning Booster Juice
If you find that you normally feel sluggish in the morning, then this juice recipe might be exactly what you need. These ingredients can boost your energy and help you tackle the day. The flavour of this one is a bit stronger than some of the other recipes but it delivers a morning jolt.
Peel and chop one medium beet and blend it with one large sweet fruit like a peach or honeydew melon, a couple stalks of celery and one whole lime. The final product has a unique flavour profile that balances the sweet elements with the tangy and tart ones.
Kale, Spinach and Fruit Juice
This juice lets you enjoy the nutritional elements of kale and spinach. Start by placing six large kale leaves and one cup of spinach into your blender. Add 12 strawberries, one whole lime and as much fresh mint as you'd like. You can also add a small amount of fennel to give it a more interesting flavour. Next, simply blend and enjoy.
This is a great juice to make as part of your mid-afternoon routine.
Celery and Turmeric Juice 
This juice might sound a little funky but it tastes great and is totally low carb. Turmeric is an aromatic spice, and with only a small amount, you can enhance the flavour profile of blander ingredients like celery and Swiss chard.
Blend two stalks of celery, a handful of parsley, one peeled lime, three leaves of Swiss chard and 1 tbsp. of turmeric. This is a great juice to enjoy with a heavy meal.
Juice Recipes for Kids
Here are a few healthy juice recipes that are kid-friendly and a sneaky way to get vegetables into their diet.
Apple, Beet and Carrot Juice
Kids will want to drink this juice every day as it contains apples and sweet carrots and, once blended, turns a fun shade of purple. You can even turn it into a fun activity by having your kids help you prepare it.
The ingredients, include one small cored apple, four carrots and one cup of chopped beets. Serve it over ice to create a refreshing juice that's a healthy alternative to most processed brands.
Carrot and Orange Juice
This recipe is high in Vitamin A and C and contains antioxidants. Some of the ingredients are believed to boost immunity and promote healthy digestion.
Best of all, you only need two ingredients: two carrots and one whole peeled orange. Once they are washed, cut them into small chunks. Blend all the ingredients and refrigerate for 30 minutes so it can chill before being served.
Green Legacy Juice
Try this juice if you are feeding a kid that won't go near anything green. To make, blend a handful of Swiss chard, kale, spinach—we know this doesn't sound kid-friendly but bear with us—1 cup of strawberries, ½ lemon and one apple. The taste is phenomenal and kids will love its appearance.
Start Experimenting with Homemade Juice Today!
With these recipes in hand, you're ready to go make and enjoy a bunch of juices that will help you feel good and refreshed.
Learn how to make juices like a pro in no time. For all the low carb products you need to create meals to complement your new juice obsession, check out The Low carb Grocery!
---
Exclusive Blog Reader Discount! $15 off sub-total $100.00* + Free Shipping!
Just enter the following code during checkout: ALZDTC
Minimum purchase of $100.00 required

To qualify for free shipping – orders subtotal must be greater than, or equal to $100 (up to 10Kg)

This offer may not be combined with other offers, limit 1 per customer
---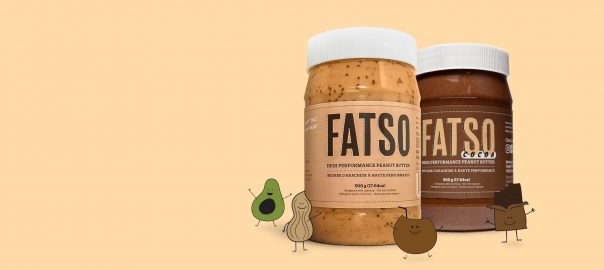 Peanut Butter, Reinvented – Fatso High-Performance Peanut Butter
Peanuts are amazing. They are grown all over the world and besides being lauded for their flavour, they are considered environmentally sustainable due to their ability to be farmed and harvested in abundance with little water. Additionally, they provide us with peanut butter, one of the all-time great comfort foods.
Low carb eaters shouldn't have to miss out on eating peanut butter. Whether it's smooth or crunchy, peanut butter has been a pantry staple for a long time. Furthermore, its versatility is impressive as it can be the main component of a sandwich or the centerpiece of a sauce that is found in a variety of dishes.
Just because your low carb lifestyle means ditching the Jif, doesn't mean you need to remove peanut butter from your diet altogether. With Fatso High-Performance All Natural Peanut Butter, you can enjoy the benefits of popular nut butters with the classic taste of the best peanut butter.
It's time to get to know Fatso! Let's look at what traditional peanut butters are made of and why so many people love them. Next, we'll outline how Fatso is different (and better). Lastly, we'll offer some mouth-watering recipes that are low carb and feature Fatso Peanut Butter.
---
Exclusive Blog Reader Discount! $15 off sub-total $100.00* + Free Shipping!
Just enter the following code during checkout: ALZDTC
Minimum purchase of $100.00 required

To qualify for free shipping – orders subtotal must be greater than, or equal to $100 (up to 10Kg)

This offer may not be combined with other offers, limit 1 per customer
---
Traditional Peanut Butter
Peanut butter tastes amazing. It's flavourful, hearty and filling. Traditionally, it's made from dry-roasted peanuts but most popular brands like Jif and Kraft also contain additional ingredients and preservatives, which alter the taste and nutritional content.
Let's use Kraft Smooth Peanut Butter as a comparison. While this product contains the same number of calories (90) and carbs (4g) per 1 tbsp. (15g) as Fatso there is a big difference in the ingredients used.
Kraft Smooth Peanut Butter contains the following ingredients in addition to select roasted peanuts:
Soybean oil
Corn maltodextrin
Sugar
Hydrogenated vegetable oil
Salt
Mono-diglycerides
You can see why many are apprehensive about giving it to their children.
Fatso All-Natural Peanut Butter
One of the most popular products at The Low Carb Grocery is Fatso Peanut Butter, which is enriched with plant-based superfats. It takes something as mundane as peanuts and transforms them into a tasty and healthy spread.
For carb counters, classic and crunchy salted caramel flavours contains only 3% per 1 tbsp. Keep in mind, 2g of those carbs is attributed to fibre.
Why it's Different
Fatso takes the triple crown: it's vegan, gluten-free and keto-friendly. It's full of healthy fats, fibre and contains chia seeds with a touch of sweet coconut. Additionally, it's more affordable than many of the fancy nut butters on the market.
It comes in three flavours: classic, cocoa and crunchy salted caramel. Each tastes great as an ingredient in smoothies, on a sandwich or even straight out of the jar on a spoon.
The Best Ingredients
The star of Fatso's show is peanuts. They are high in protein, minerals, antioxidants, vitamins and contain monounsaturated fatty acids that have a proven ability to lower high cholesterol. They contribute significantly to giving each jar their creamy consistency and full-body taste.
Fatso peanut butter ingredients also include super seeds like flax and chia, which contain antioxidants, fibre, calcium and iron. One big difference between Fatso and other leading brands is that Fatso is boosted by high-performance fats like coconut, avocado and MCT oil. This promotes healthy cholesterol and fat burning. Lastly, Fatso is made with tapioca fibre to add a hint of sweetness without the use of sugar or sugar alcohol.
To achieve an ideal consistency, you should stir it well and keep it stored in the fridge.
Low Carb Recipes
It's time to get cooking with some recipes that go well with one of Fatso's lip-smacking peanut butters. These recipes are low carb and we included the use of Fatso instead of the recommended peanut butter to further lower the carb count.
Low Carb Peanut Butter Cookies with Coconut Flour
What peanut butter fan doesn't love seeing it used as an ingredient in cookies. This low carb recipe is easy to make and great for kids. This recipe serves 24 people and only takes 25 minutes to prepare and cook.
The ingredients include: 2 tbsp. of coconut flour, ¼ tsp. of stevia powder, ½ tsp. of monk fruit extract powder, 1 cup of Fatso classic flavour, ¼ cup of softened butter, 2 eggs, ¼ tsp. of salt and 1 tsp. of vanilla extract. You can also add ¼ cup of low carb sugar or ½ cup of Swerve to up the sweetness level.
To make, combine all the ingredients and mix them until you have a firm dough. Scoop the dough and roll each scoop into small balls, placing them on a baking sheet lined with parchment paper. Use a fork to make crisscross marks on each ball, flattening it in the process. Bake at 350F for 12-15 minutes. Stop once you notice the edges of the cookies have browned.
Consider using the cocoa flavoured version of Fatso to give a batch a delightful chocolatey taste.
Peanut sauce is a staple of Thai cooking and pairs beautifully with noodles, salads, steak, chicken, shrimp or lobster. It packs a punch with an intriguing depth of flavour. In addition, this recipe can be whipped up in no time.
Gather these ingredients: ½ cup of Fatso Classic, 2 tbsp. of soy sauce, 1 tsp. of rice vinegar, 1 tbsp. of fresh lime juice, 1 packet of Stevia non-caloric sweetener, ½ tsp. of chili paste, 1 tsp. of garlic, ½ tbsp. of ginger, 1 ½ tbsp. of fresh coriander leaf and 1 tbsp. of warm water.
You're all set to make an awesome peanut sauce. All you must do is combine the ingredients except for the warm water, in a pot over low heat. Whisk until it's smooth and thick. Since peanut butter is thick, you should taste it to ensure it is heated through. Next, whisk in the warm water and immediately remove from stovetop. If you desire a thinner sauce, add slightly more water.
You can enjoy this rich sauce either warm or cold.
This recipe lets you make silky smooth mousse with subtle hints of peanut butter and caramel thanks to Fatso Salty Crunch Caramel.
The first step is to blend ¼ cup of Fatso Crunchy Salted Caramel until it's smooth. This will help your mousse achieve the desired consistency, which is key.
In addition to Fatso spread, all you need is ½ cup of heavy whipping cream, 4 oz. of cream cheese, ¼ cup of powdered Swerve Sweetener and ½ tsp. of vanilla extract.
Follow these steps to make your own batch of creamy mousse. In a bowl, whip the heavy cream until it forms stiff peaks, then set aside. In a different bowl, beat the cream cheese and peanut butter until they combine and reach a creamy texture. Add the vanilla and sweetener and then combine everything until it's as smooth as possible. Next, gently fold in the whipped cream until everything is incorporated, meaning no streaks are present. Spoon into bowls or dessert glasses. Voila! You're ready to dig in.
Try Fatso Today!
Get ready to make the best peanut butter and jelly sandwiches, amazing peanut sauces for your favourite Asian dishes or even just a delicious glob to eat right off the spoon! Fatso is the perfect peanut butter spread for those on a nutritious low carb diet who want to enjoy this classic flavour.
Stock up on your own supply of Fatso all natural peanut butter today.
---
Exclusive Blog Reader Discount! $15 off sub-total $100.00* + Free Shipping!
Just enter the following code during checkout: ALZDTC
Minimum purchase of $100.00 required

To qualify for free shipping – orders subtotal must be greater than, or equal to $100 (up to 10Kg)

This offer may not be combined with other offers, limit 1 per customer
---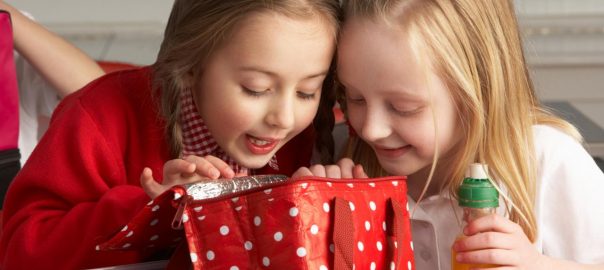 Easy School Lunches – The Low Carb Way
Now that kids are back in school, parents are tasked with preparing and packing nutritious and delicious lunches that won't get traded for junk food or make its way back home at the end of the day. Luckily, there are a ton of low carb options that your kids will devour.
Here are 10 low carb lunch recipes that don't take a lot of prep time and are jam-packed with flavour and the things kids tend to love.
With any of the below recipes that call for the use of any nut-based product – be aware of any nut allergy issues at your local school that would prohibit their use.
---
Exclusive Blog Reader Discount! $15 off sub-total $100.00* + Free Shipping!
Just enter the following code during checkout: ALZDTC
Minimum purchase of $100.00 required

To qualify for free shipping – orders subtotal must be greater than, or equal to $100 (up to 10Kg)

This offer may not be combined with other offers, limit 1 per customer
---
Packed Lunch Recipes
Lettuce Wraps
Lettuce wraps are a low carb staple that allow a parent to tailor the ingredients to whatever their kids like. All you need is a large leaf of lettuce, Iceberg or Butterhead work well, and then pick and choose the meat, veggies and cheese that you want. You can fill a bento box with the ingredients and let your kid have fun assembling it, or you can roll the ingredients inside a clean lettuce leaf and secure it with a toothpick so it'll stay intact until lunchtime.
Try spreading some low carb mayo on the meat or cheese (not the lettuce leaf as it can get messy) or some honey mustard to add some tanginess.
Be mindful as the ingredients you choose could increase the number of carbs per wrap. We recommend, Allegro Original as your cheese component and low carb deli meat like turkey.
If your kids get easily bored, this recipe lets you keep things fresh.
Egg Salad Wrap with Flatout
Egg salad can be low carb by using the right brand of mayo like Walden Farms Amazing Mayo and Flatout Flatbread Original flavour in place of bread or tortilla wraps.
If you're a tortilla nut, try Mama Lupe's low carb tortillas, with just 3g of net carbohydrates per tortilla, you won't find a better wrap out there.
All you need is two large boiled eggs chopped, 1 tsp. of mayo, ½ tsp. of yellow mustard, 1 ½ oz. of turkey bacon, 1 leaf of romaine lettuce and the number of tortillas you need to make the amount of wraps you want.
Making this wrap couldn't be simpler. First cook the turkey bacon until it's crispy. Combine the chopped eggs with the mayo and mustard. Add salt and pepper to taste. Flatten the romaine lettuce on the flatbread and then spread the egg mixture. Crumble the turkey bacon over the eggs. Lastly, roll it up and cut it in half.
This lunch is delicious served cold and you can whip up a big enough batch to make wraps for the week.
Cheese and Vegetable Kebabs and Dips
If you want to lower your kids meat intake, you can make cheese and vegetable kebabs that are filling, healthy and yummy. You can use low carb cheeses like cheddar or gouda. Simply cut them into cubes and alternate them on a skewer with vegetables like cherry tomatoes. Don't over stuff the skewers as you'll want to leave some room on each end for holding.
You can kick things up a notch by pairing these kebabs with a dip. Walden Farms offers a variety of dips that can elevate a meal. Two of the more popular flavours are French Onion and Ranch. You can also use guacamole or a soft cream cheese. The point is to customize the meal to what you know your kids will eat. Additionally, make sure you use a leak-proof container for the dip.
We recommend avoiding vegetables that are high in carbs or overly starchy.

Ham and Cheese Pinwheels
These pinwheels are perfect for hearty eaters with bigger appetites. To make, place a fresh slice of ham on a clean counter or cutting board and a piece of cheese on top. Roll the ham until it's nice and tight and then cut it into three pieces. Skewer each piece and try placing them close to each other so that they don't come undone.
If ham isn't your kid's thing, then substitute a low carb meat like turkey. You can also place a thin slice of bell pepper between each pinwheel. This gives a pop of colour and crunch in addition to a flavour that nicely contrasts the meat and cheese.
These pinwheels go great with a mayo-based sauce. Try mixing some mayo with a bit of mustard in a bowl and placing in a container. Because this lunch is a bit on the saltier side, you should consider pairing with some fresh berries. Also, Beanitos make a nice Gluten-Free bean chip that will add some needed crunch.

Fruit Snacks
While not the main component, fruit is a great addition to any packed lunch. It perfectly complements most meat and cheese meals.
You want to choose carefully, though, as all fruit is healthy but not all are low in carbs. A fun thing to do is to gather some fruits like berries, mandarins, avocado, cantaloupe or honeydew and let your kids pick what will be included in their lunch. This can ensure they eat the fruit while letting them have some fun in the process.
Kebabs are still the best way to serve fruit in a packed lunch. Try strawberries cut in half. All you need is a small serving of almond butter for dipping the strawberries and your kids will be all set. Nuts to You Nutt Butter, makes a pure almond butter that is made from only dry-roasted almonds. It's wheat-free and Kosher.
Some fruits to avoid because they are high in carbs, include bananas, raisins, mango, dates and pears.
Turkey Bacon Lettuce Avocado and Tomato Kebabs
As a high in fat and typically processed meat, bacon isn't considered a go-to ingredient for a healthy lunch. When accompanied by fresh items like lettuce, avocado and tomato, it can be part of a healthy lunch. Plus, most kids love bacon because it's salty, smoky and crispy. Substitute turkey bacon if you don't like pork.
These kebabs are super simple to make. Cook a couple strips of bacon until they're crispy and then drain on paper towel. Next, cut an avocado into chunks and rip some lettuce into small pieces. Assembly is a snap; all you must do is place the items on a skewer with some cherry tomatoes. Make sure you alternate ingredients so your kids can enjoy the flavour combination as it was meant to be.
Traditionally, a BLT comes with classic mayo but you should try Walden Farms Ranch Mayo. It's low in carbs and calories and tastes amazing.
Tuna Salad Cucumber Boats
Fans of tuna salad will love this fun creation that's creamy and crunchy, and lets you ditch the bread in favour of a hollowed-out cucumber. The great thing about this is that it can act as both a lunch entrée or snack.
If you don't have a tuna salad recipe, we suggest combining 1 4-ounce can of drained tuna, ½ stalk of celery, 2 tbsp of Walden Farms Amazing Mayo, a touch of dried dill and some pepper to taste. To make the cucumber boats, cut a cucumber lengthwise and then cut each half two more times until you have three boats of equal size. Use a knife to remove the seeds, which incidentally creates the hollow centre for the tuna salad.
We recommend overstuffing each boat because some tuna might fall out if you store in a container or get stuck to the saran wrap. You can also use a cucumber vessel for low carb egg salad.
Mini Pizza Muffins
When you think low carb lunch you probably don't think mini muffins. You can turn muffins into a low carb yet hearty lunch, though, by using pizza ingredients that are popular with kids.
To start, gather 2 cups of JK Gourmet Almond Flour MUFFIN MIX, 3 tbsp. of unflavoured whey protein, 1 tbsp. of pizza seasoning, 1 ½ tsp of baking powder, ½ tsp. of garlic powder, ¼ tsp. of salt, ¼ cup of a low carb cheese like gruyere or romano, two large eggs, 5 tbsp. of melted butter and ¾ cup of almond milk.
To make, preheat your oven to 325F and grease a mini muffin pan. In a bowl, whisk together almond flour, whey protein powder, pizza seasoning, baking powder, garlic powder and salt. Add the cheese as you stir. Next, whisk in the eggs, butter and almond milk until everything is thoroughly incorporated. Fill each muffin cup ¾ of the way. This recipe provides enough batter for an additional batch.
Bake for 17-20 minutes. Remove muffins once they are golden brown and firm. Let them cool for 10 minutes and then transfer to a wire rack so they can completely cool.
Dill Pickle Almonds
Almonds are a great source of protein. You can add more flavour with some dill pickle flavouring. Best of all, this recipe only requires four easy steps.
The ingredients list, includes: one egg white, 3 cups of almonds, 2 tsp. of citric acid, 2 tsp. of salt, 2 tsp. of dried dill, ¾ tsp. of garlic powder and Mrs. Dash Salt-Free Lemon Pepper Seasoning.
Follow these steps to make a delicious batch. It's easy enough that you can include your kids in the cooking process. Preheat the oven to 350F and line a rimmed baking sheet with parchment paper. Whisk the egg white until it's a froth. Toss in the almonds and stir until each is well coated. Add the citric acid, dried dill, garlic powder and lemon pepper seasoning. Give it a good toss and bake for 10-12 minutes.
Once they are done, let the entire pan completely cool.
Zucchini and Beet Noodle Salad
If your kids aren't big fans of meat or cheese, you can try this fresh noodle salad that's made with zucchini and beets. While you can cut the vegetables into thin ribbons, we recommend only using this recipe if you own a spiralizer. Zucchini and beets have a perfect noodle texture and all you must do is lightly cook them until they are soft.
These noodles are a blank canvass for whatever flavours you want to inject. One idea is to sprinkle them with True Citrus' Orange Ginger seasoning. If your kids want more than just noodles, add some tempeh, which is a soy product that fits into a low carb lifestyle. It's easy to cook and you can flavour it with only a dash of your favourite True Lime seasoning.
If you want to spruce it up further, consider adding a handful of cherry tomatoes or some olive oil or even fresh basil.
Shop The Low Carb Grocery Today!
We hope these recipes help make preparing school lunches easier even for the pickiest eaters. Browse through our online store to find great low carb foods to create even more healthy lunches for your kids (and yourself!).
---
Exclusive Blog Reader Discount! $15 off sub-total $100.00* + Free Shipping!
Just enter the following code during checkout: ALZDTC
Minimum purchase of $100.00 required

To qualify for free shipping – orders subtotal must be greater than, or equal to $100 (up to 10Kg)

This offer may not be combined with other offers, limit 1 per customer
---
© 2020 Low Carb Grocery. All Rights Reserved.