Keto Bread: The Best Kinds and Some Must Try Bread Recipes
It feels like every year there's another diet that bursts onto the scene and convinces millions of people to give it a try. In the last few years, the Keto diet has fit this description while proving its worth as more than just a fad. As an effective type of low carb diet, followers of Keto often feel like they need to remove bread from their diet.
Bread is the poster food for carbs but that doesn't mean you need to give it up as part of the Keto diet. You can still enjoy bread and buns, bake some yourself or even make certain recipes that include bread. All you need is the right Keto bread and recipe in hand.
To start, let's introduce you to the Keto diet and what makes certain breads and buns Keto-friendly. In addition, we'll introduce you to some fun and tasty bread recipes so you can make your own low carb bread in a breeze.
---
Exclusive Blog Reader Discount! $15 off sub-total $100.00* + Free Shipping!
Just enter the following code during checkout: ALZDTC
Minimum purchase of $100.00 required

To qualify for free shipping – orders subtotal must be greater than, or equal to $100 (up to 10Kg)

This offer may not be combined with other offers, limit 1 per customer
---
What is the Keto Diet?
The Ketogenic diet was first introduced as a potential treatment for epilepsy in the 1920s. With the rise of medication and other medical advances, the diet was used less by physicians but in the 1970s was reborn as a high-fat, good-protein and low carb diet. This diet encourages the body to produce ketones in the liver, and this energy burns fat with more efficiency than carbs.
The idea with the Keto diet is to reduce glucose in your body. Since glucose will be used as a main energy source, your body will store fat. By having less glucose and carbs in your diet, your body is induced into ketosis, a state where the body produces ketones. When ketones act as your main primary source, you burn more fat, weight loss can be easier and there are believed to be other physical and mental benefits.
If you're on the keto diet, you should avoid eating:
Grains like wheat and rice
Sugar including maple syrup and honey
Vegetables like potatoes
Fruits like apples and oranges
It's not all about sacrifice though. Here are the foods that the Keto diet encourages you to eat:
Meats like beef, poultry, lamb and most types of fish
Greens like kale, Swiss chard and collard greens
Dairy products including cheese, butter, margarine and cream
Sweeteners like stevia
Nuts and seeds
Berries like raspberries and blackberries
Anything high in saturated fat like salad dressing and avocadoes
Judging by the list of approved foods, you can see why the Keto diet is so popular. The only thing missing from the list is bread. Delicious, fluffy and flavourful bread.
What Makes a Bread Keto-friendly?
A Keto bread is just any bread that's low carb. They are often made with additional Keto approved ingredients like eggs. These breads can be made from products like flax, tend to be denser and can be part of a paleo diet or a diabetic diet.
Don't be misled to think that these breads need to be dry and tasteless. Many brands have perfected their recipe and offer delicious breads that some even prefer to high carb options. We recommend trying out a few different brands and types to find one that you love and want to eat every day.
The Low Carb Grocery Selection
We offer a wide selection of Keto breads that our customers absolutely love. Here are some of the more popular brands we carry:
Bakers Deluxe is one brand we have trouble keeping in stock. It costs between $8.50 and $10.00 and is available in plain, everything, sesame, superflax, pumpernickel, raisin bread with cinnamon and rye (with caraway seed). Bakers Deluxe also make a wonderful hamburger bun.
UnBun offers a Keto and Paleo friendly alternative to the regular white or whole wheat buns. These buns are made with almonds, coconut, flax, egg white and apple cider vinegar. In addition to being low carb, they are gluten-free and grain free.
For those with more unique tastes, Joseph's Bakery makes an excellent lavash, tortillas and pita bread made with flax, oat bran and whole wheat. Lavash is worth trying for fans of Middle Eastern bread. It's soft, unleavened and made in a tandoor, giving it a crispy texture.
If Taco Tuesday is a weekly tradition for you and your family then try Joseph's Bakery tortillas. They are high in protein and contain ingredients that promote heart health. Oh, and don't worry, it doesn't taste like cardboard at all. In fact, many of our customers swear by these tortillas because of their authentic taste.
You can purchase these Keto breads or view our entire selection here.
Keto Bread Recipes
If you are on a Keto diet but like the fun and heavenly scent of baking your own bread, enjoy these recipes:
A Great Bread for Sandwiches
This recipe creates the perfect bread to contain the piles of meat and low carb vegetables on your sandwich. It's also nice to know that low carb won't result in you having to eat roast beef wrapped in iceberg lettuce. It's even perfect for French toast or paninis.
This bread requires a lot of eggs combined with a fat like ghee, a butterfat that is cooked for a long time. It's delicious and has been a popular cooking fat in parts of the world like India for centuries. Besides eggs and ghee, the ingredients are only baking powder, sea salt and almond flour.
Sourdough
Who doesn't love sourdough bread with its fluffy center and crusty exterior. Keto dieters can make this delectable grain free cashew sourdough bread. All you must do is chop 10 ounces of cashews, four ounces of filtered water, 2 large eggs, ½ tsp. baking soda, ¼ tsp. sea salt and one egg yolk. The trick is in adding some probiotic powder. This makes the bread sour and can be found at most health food store.
A great bread for dipping or to turn into crostini by topping with some of your favourite flavours.
Naan Bread
Naan is a leavened flatbread that is traditional in Indian cuisine. To make a low carb version calls for coconut flour, ground psyllium husk powder, baking powder, salt, sea salt and melted coconut oil. It's super easy to make, pairs beautifully with garlic butter and can be included with most Keto-friendly meals.
Naan is a nice alternative for those who don't love Keto bread. It can be used for any sandwich or wrap that usually includes pita.
Enjoy Delicious Keto Bread
Keto bread can be just as delicious and satisfying as regular bread! Best of all, there's variety and it allows you to enjoy some of your favourite meals like sandwiches or French toast. Breads like Bakers Deluxe even let you enjoy a simple piece of toast in the morning, which not long ago was a luxury to those on low carb diets.
Be sure to peruse our selection of breads, pitas and wraps and to shop for the ingredients you need to prepare the best breads and wonderful appetizers and entrees to accompany them. With bread as your canvass, you can enjoy low carb meals for breakfast, lunch and dinner with ease and delight.
So, what are you waiting for? Get baking today!
---
Exclusive Blog Reader Discount! $15 off sub-total $100.00* + Free Shipping!
Just enter the following code during checkout: ALZDTC
Minimum purchase of $100.00 required

To qualify for free shipping – orders subtotal must be greater than, or equal to $100 (up to 10Kg)

This offer may not be combined with other offers, limit 1 per customer
---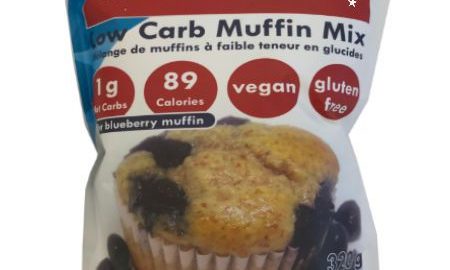 Hold the Carbs Cooking and Baking Mixes
People on a low carb diet often feel as if they need to give up certain foods like pizza, pancakes or waffles. With the right cooking and baking mix, though, you can enjoy delicious foods for breakfast, lunch and dinner without cheating on your diet. Even if you're not on a diet, you can still enjoy amazing meals that are more nutritious. Trust us, your waistline and overall health will thank you.
Hold the Carbs created a line of cooking and baking mixes that feature only a small amount of carbs, allowing people to enjoy meals that have been typically regarded as off-limits. This product offers taste and nutrition without the guilt often associated with eating heavy carbs. In addition, many of these dishes are made with Stevia, a natural sweetener.
Hold the Carbs are a great way to make low carb and gluten free meals and treats that you will absolutely love. You might even be surprised by how much your friends, family and guests enjoy them. Let's look at some of the Hold the Carb products that our customers swear by. Then, we'll share some of the best recipes that are yummy and easy to make.
Pizza Crust Mix
This crust mix comes in either 300 g and 75 g, and it is incredibly easy to work with. This means that even novice pizza makers can have fun slinging dough. One 300 g package makes four 12" pizza crusts, and contains only 180 calories and 6 g of carbs per half pizza.
To make a piping hot pizza, all you need is ¾ cup of the mix, 3 eggs or 5 egg whites and ¼ cup of water. You can add 1 tbsp. of olive oil to make the crust crispy. Once you have your dough ready, just add your favourite toppings and you'll be good to go!
One thing to note is that your topping of choice could increase the amount of carbs or calories or contain gluten.
Protein Muffin Mix
What's better than a muffin with your morning coffee? They're quick to make, eat and are travel-friendly. The issue is that they are heavy with carbs and can slow us down, which actually make them less than ideal for breakfast or as an afternoon snack. With Hold the Carbs Protein Muffin Mix, you can make low carb muffins that are fluffy and delicious. They are also vegan and gluten free. And as you might have guessed from the name, they're rich in protein, containing 4 g.
You can choose between one with sucralose and one with Stevia. People without baking skills can make these muffins in a pinch. Simply combine one bag of mix with either 2 eggs or 3 egg whites (or a vegan substitute, of course) with ¼ cup of milk or almond milk.
You can spruce up a muffin with any add-on. We love walnuts but you can try sugar-free chocolate chips, banana chips or cranberries.
Pancake and Waffle Mix
What's better than waking up on a Sunday morning and enjoying a hot stack of pancakes or waffles covered in fresh fruit. If you want to keep low carb breakfast options in your pantry, than we recommend trying the Hold the Carbs Pancake and Waffle Mix.
To get started, pull some mix out of the freezer, place it in the microwave and you'll be enjoying a hearty yet low carb breakfast in no time. These will replace the flour-laden pancakes you usually feast on, and you won't notice a difference in taste or consistency.
Recipes Using Hold the Carbs
Here are some of our favourite recipes. The idea is that you can replace ingredients with Hold the Carbs cooking and baking mix unless otherwise stated.
The Best Chocolate Chip Muffin Recipes
From the Hold the Carbs website, this low carb muffin recipe is to die for. It's for chocolate chip muffins but feel free to replace with blueberries or to include nuts or something fun like apples and a sprinkle of cinnamon.
You only need one cup of their Low Carb or Protein Mix to make a batch of six muffins. All you must do is choose a mix and add ½ tsp of baking cocoa. After the mix has baked for two minutes add 2 tsp of semi-sweet chocolate chips. Be sure to only use semi-sweet chocolate as sweet or regular chocolate chips will make it far too sweet.
The Best Pumpkin Muffin
You might be thinking that pumpkin flavoured anything is only appropriate during the fall. We disagree! Pumpkin is so delightful and delicious that you should enjoy it year round. To enjoy a pumpkin muffin recipe, that is low carb, again add 2 eggs or 3 egg whites to the mix along with ½ can of pumpkin puree and 1 tbsp of pumpkin spice.
Breakfast Sandwich
Just because you are committed to a low carb lifestyle, doesn't mean you can't have a breakfast sandwich packed with salty pork and gooey cheese with a touch of maple syrup for sticky sweetness. This recipe lets you enjoy Hold the Carbs pancakes one morning and then turn the leftovers into a succulent sandwich the next day.
All you must do is fry an egg and break the yolk. Cook it to preferred doneness. In a separate pan, warm 1-2 slices of ham. Throw the leftover pancakes in the toaster and then place them on a plate for when you are ready to assemble. Pour 1 tsp. of syrup over the eggs and place a slice of cheese on top to melt it. All that's left is assembly. Place the cheesy egg on top of the pancake. Then, add the ham on top and finish with another pancake. Even just thinking about this recipe can make you hungry.
A nice touch is to whip up a quick garlic aioli or spicy ketchup for dipping.
Pizza!  
Hold the Carbs gives you amazing low carb dough to make crispy and satisfying pizza each and every time. When it comes to pizza, it comes down to your personal tastes and your imagination.
If you're looking for a recommendation for a unique pizza, then we've got you covered. Grilled Honey Sriracha Chicken Pizza will become your new favourite, so much so that you'll stop ordering from your favourite local joint. All you need to do is swap in Hold the Carbs Pizza Crust Mix and grill it for 2-3 minutes on each side. In a small mixing bowl, combine honey, soy sauce, orange marmalade, lime juice and 2 tbsp. of Sriracha. Cook on the stovetop until it boils and then reduce heat. It will thicken as it simmers for 5 minutes. Toss the chicken inside the sauce.
Next, spoon some tomato sauce on the dough—we recommend using Walden Farms Tomato Basil. Top with manchego cheese, the chicken mixture and mozzarella. Grill on low to medium heat for 5-8 minutes (make sure the cheese is melted), remove from the grill, cut into slices and enjoy!
Enjoy the Best Low Carb Cooking and Baking Mix
If you're on a low carb diet or looking for an amazing gluten free cooking and baking mix, then we urge you to try Hold the Carbs. It's easy to use and helps make delicious food and baked goods every time. We hope you try these recipes out for yourself and for your friends and family.
Be sure to shop our selection for your recipe ingredients and to discover many delicious and healthy low carb products.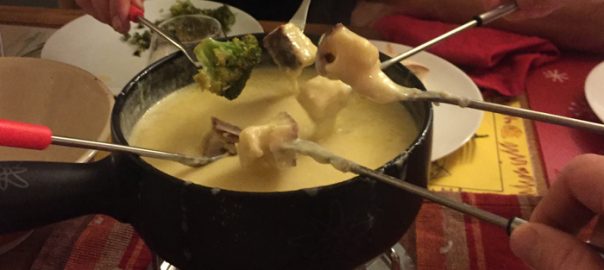 How to Fondue the Low Carb Way
In the 1950s, twenty years after it was named a Swiss National Dish, fondue began making its way into North American households. By the 1960s, it was so popular stateside that parties were being thrown around the idea of dipping different types of food into a communal pot of oil or melted cheese or chocolate. Decades later and the word "fondue" has become ubiquitous for any meal where food is dipped into a pot full of boiling liquid.
Despite introducing long-stemmed forks to the North America public, fondue has never ventured too far outside the lines. People are prone to choosing the usual suspects of bread or strawberries or melon to dip. Luckily, we're here to offer some new ideas to the old concept of fondue. For starters, it can be a low carb meal or treat and you can even get creative by incorporating foods like thinly-sliced charcuterie or freshly baked pastries.
Let's start by looking at what fondue is and how to best prepare it, including having the right equipment and utensils. Then, we'll add a low carb twist to some of the more traditional recipes.
Fondue Preparation
Preparing a big pot of fondue is simple and kind of fun. All you need are:
A ceramic, enamel cast iron or metal fondue pot. You can't just use any pot so you'll want to invest in a solid one that can handle the high heat needed to melt cheeses and chocolate.
A strong heating element. For this, you can choose from several options like candles, gel fuel, liquid fuel and there are also electric heating elements. This chafing dish is safe, effective and can be used with most fondue pots.
Each guest will need these utensils:
Long-stem forks or skewers for handling and dipping the food. Many fondue kits come with color coded forks so that guests know which one belongs to them.
Separate plates for cooked and uncooked foods.
You will want to have napkins handy as it can get a bit messy, especially for novices.
This is one meal you will want to eat on a tablecloth.
For cheese fondue, the trick to getting the best flavour is to rub a clove of garlic all over the inside of the pot. To get started, heat the fondue pot on a stove. Use shredded cheese and melt it slowly. Next, add wine, beer or champagne to the pot for additional flavour. If you notice that the cheese is separating, add some lemon juice and stir consistently in a figure-eight motion as this will ensure that the ingredients and flavours blend. Another tip is to add apple cider or wine as a thinning mechanism. Don't forget the crust on the pot. This is a delicacy known as "la croute", and your guests will thank you for serving it to them.
Lastly, please never leave the pot unattended especially if children are around. It will be incredibly and consistently hot.
Adding a Low Carb Angle
Just because fondue is best when ignoring the caloric intake doesn't mean you can't leave the carbs on the cutting board. Choose low carb vegetables and fruits to enjoy fondue guilt-free. For vegetables, consider broccoli, asparagus, cauliflower, mushrooms or bell peppers cut into strips. With respect to fruit, you should try strawberries, cantaloupe and watermelon.
If bread is your food of choice, then you have several low carb options to choose from.
Recipes
Let's get into the fun stuff…recipes! Here are some of the best low carb fondue recipes around. They are sure to please even the pickiest dinner guest. Our aim is to offer an array of recipes so you can serve different options. This way everyone has a great time and leaves with a full stomach. For cheese fondue, the ideal cheeses are gruyere, cheddar or emmental.
Fondue pots or kits do come with their own instructions. Please review before you start cooking. Those directions should trump any provided here or in a recipe.
Bourguignon
This classic French stew gets a fun and elegant fondue makeover. You can make it with any meat but we recommend beef and deveined shrimp to go along with vegetables like carrots for sweetness.
Prepare the raw meat by removing the fat and cutting into bite sized cubes. Cut the shrimp into small pieces so that it can cook thoroughly. Wash the vegetables then chop and give them a quick blanching so that they are tender. Add some lemon juice so they don't brown before being cooked in the fondue pot.
Arrange three platters: one for beef, one for shrimp and one for vegetables. This will prevent cross-contamination. Refrigerate the prepared food until they are ready to be cooked. Before serving, dry the food with paper towel to prevent the oil from splattering.
You can use any brand of peanut, vegetable, canola or olive oil. Truly, it's whatever flavour you prefer. Preheat the oil to 375 degrees Fahrenheit on the stove in the fondue pot. The last thing you want to do is transfer hot oil from one pot to another—this is very dangerous so don't even attempt it. Test the oil with a small piece of bread. If the bread turns brown within 30 seconds, then you are good to go. Take the pot off the stove and place it on the holder above the burner where you are serving. Turn on the burner and you are good to go.
Steamed Vegetables
Vegetables, or crudités, are a perfect pairing with cheese fondue. Most use raw vegetable but a great tip is to steam the vegetables beforehand. Try a combination of broccoli, cauliflower, artichoke, mushrooms, green beans or carrots.
Jalapeno Peppers
If you want a funky fondue desert, try jalapeno peppers. They had a spicy touch and hot peppers go wonderfully with melted chocolate. For guests who don't love spicy food, don't worry, the chocolate tempers the jalapenos sting. For guests who really can't take the heat, all you must do is remove the seeds from the peppers. This will reduce or eliminate all traces of heat.
Cured Meats
Why not try some artisan meats instead of beef chuck or pork cubes? Choose a variety of cured meats like chorizo, prosciutto and soppressata. When dipped into gruyere they add an intriguing and succulent flavour.
Since these meats are sliced, you must wrap them around the fork or a thick skewer to dip. You can also use cooked bacon for a crispy, salty and smoky delight. The cool thing about bacon is that it doubles as a utensil.
Throw a Fondue Party Tonight!
Now you have some wonderful recipes and useful tips to throw a successful fondue party. All you need are some guests to partake in the fun.
Get creative and don't be scared to offer an assortment of foods for them to dip with pleasure. Be sure to let everyone know that the evening's theme is low carb because that will help them leave their inhibitions at the door. Fondue isn't meant to be eaten delicately. It's designed to be devoured and savoured.
Browse the virtual shelves of our grocery store to get all the ingredients you need to host the fondue party of the year.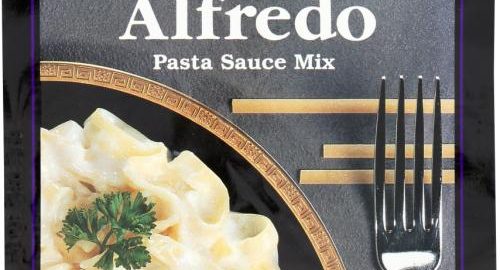 Mayacamas: The Best Gluten-Free Sauces and Seasonings
Just because you're celiac, or simply wish to remove gluten from your diet, doesn't mean you can't enjoy the rich sauces that elevate meals to a whole new level. The most effective diets don't require you to eat dry food with a cracker-like quality. It's about finding the right ingredients to make your dietary requirements easy to adhere to.
Mayacamas is a gourmet food company that produces gluten-free products in scenic Sonoma Valley. They've brought to market a line of sauce mixes and a taco seasoning mix that are perfect for those suffering from the auto-immune disorder, celiac, or for those looking to reduce their gluten intake to lose weight.
By reading this post you will be introduced to a delicious line of sauces that will make it easier to prepare some of your favourite meals. The beauty of Mayacamas is that their products help you stick to a gluten-free diet with more ease.
---
Exclusive Blog Reader Discount!   

$15 off sub-total $100.00* + Free Shipping!


Just enter the following code during checkout:

ALZDTC
Minimum purchase of $100.00 required

To qualify for free shipping – orders subtotal must be greater than, or equal to $100 (up to 10Kg)

This offer may not be combined with other offers, limit 1 per customer
---
Let's look at what makes these sauce and seasoning mixes so sought after, and some amazing recipes you can treat yourself and your loved ones to.
Mayacamas Fine Foods
For over four decades, Mayacamas has been a family business producing pasta sauces, gravies and seasoning mixes that are delicious, savoury and contain substantial health properties. With no hydrogenated oils or trans fats, Mayacamas makes vegetarian sauces that taste gourmet.
These sauce mixes include:
Pasta sauces
Gourmet sauces
Seasoning blends
Gravies
Family of Sauces
Mayacamas Alfredo Sauce Mix is the perfect accompaniment for your creamy fettuccine. It can punch up more than your pasta, though. It freshens up classic fish, poultry and even red meat recipes.
If you enjoy upscale sauces but are intimidated by the time and finesse it takes to make them, then try this béarnaise. This silky sauce made of clarified butter emulsified with vinegar and egg yolks is a staple of French cuisine. It tastes of shallots, chervil, peppercorns and tarragon, and is wonderful on vegetables or a perfectly cooked steak.
For people who enjoy herb-based sauces on their pasta and chicken, we recommend Mayacamas Creamy Pesto Sauce Mix. With an intense and salty basil flavour, this sauce mix will reinvigorate boring old pasta night.
Demi-glace is one of the richest and heartiest sauces in culinary history. This thick brown sauce is a popular base or glaze. Usually, to create a demi-glace you need shallots, red wine, beef stock, thyme, parsley, butter, flour, peppercorns and a bay leaf. Now, all you need is one sauce mix and no one will be able to tell the difference. This sauce should be invited to every holiday meal and is perfect for any cut of meat from striploin to pricier filet mignons.
Hollandaise is the mother of all mother sauces. It's elegant and buttery and makes ordinary mains and sides so much better. Place a dollop on top of a poached egg that's begging to break open and run and you will have the best brunch of your life. Or spoon some over asparagus or green beans to elevate traditional sides that most consider to be boring.
Mushroom Sauce is another brown sauce that uses earthy mushrooms as its base and main ingredient. It's delicious on meat, poultry or simply on a bed of noodles. With a hint of black pepper, onion and garlic, Mayacamas Mushroom Sauce Mix even pairs well with certain fishes or on a bed of noodles.
Few sauces can do for food what gravy has done for centuries. Mayacamas has a vegetarian gravy mix that is tasty and can replace all the other basic gravy recipes you've tried over the years. It's easy to make and will please traditionalists. We also carry vegetarian gravy mix for chicken, turkey and savoury herb.
Mayacamas makes a succulent white cheddar sauce mix. Add this sauce to macaroni, rigatoni or penne to enjoy a cheesy lunch or dinner with a creamy texture. A truly handy sauce to have around when your kids are starving.
If you can believe it, Mayacamas also has a popular taco seasoning that is made from chili pepper, oregano, cumin and red pepper for an authentic taste. It's been called the best taco seasoning on the market and it's gluten-free!
Mayacamas sauce mixes contains 12 ounces of sauce for you to savour. They are versatile and will impress every guest while making every meal memorable. And to think all you need is one packet, five minutes and a little milk and butter.
Recipes Featuring Mayacamas Sauces
A recipe is included on every Mayacamas sauce package. The idea is to help you create memorable and delicious meals for lunch and dinner using these wonderful gluten-free sauce mixes.
Here are some of our favourite recipes that utilize and are elevated by a Mayacamas sauce mix. Whatever recipe you choose to make be sure to keep your carb intake in mind.
Beef Tenderloin with Demi-Glace
Purchase a beef tenderloin from your grocery store or butcher. Make sure it is dry and rub it with rosemary, salt and pepper—don't be shy. Cook on your stove top to desired doneness, basting with butter. You can sear on each side for one minute either before or after cooking. Drizzle the cooked Mayacamas demi-glace over the top and place the rest in a bowl to make sure you don't run out before you finish eating.
If you have a slow cooker, try this low carb beef tenderloin recipe.
Asparagus with Hollandaise
We love this asparagus recipe. Take a pound of asparagus and trim the ends off. Spread on a roasting pan (make sure they are evenly spread, not clumped together). Pour one tablespoon of olive oil and sprinkle with salt. You can add some fresh lemon if you want as it pairs well with hollandaise. Roast the asparagus for 10 minutes, shaking the pan at the five-minute mark. Transfer to a plate and spoon Mayacamas' Hollandaise generously over the top. Your perfectly cooked asparagus will taste a lot better covered in a thick, buttery sauce.
Macaroni and Cheese
Traditional macaroni and cheese recipes call for a cheese sauce built on a base of a roux (flour and fat cooked together). With Mayacamas, you can remove the most labour-intensive step and retain the classical cheesy flavour of this household favourite. By using gluten-free pasta and the Mayacamas White Cheddar Sauce Mix, anyone can enjoy the best mac and cheese around.  
Fill your Pantry with Mayacamas Sauces
We love carrying products that are not only delicious and low carb but are also easy to make. The idea is to simplify dinner time and not have people resorting to high carb dinners because it's more convenient. Our customers love Mayacamas line of sauce mixes.
Be sure to include Mayacamas in all your brunch, lunch and dinner meal planning. This line ensures that your sauce needs will be met so all you must do is focus on the protein and side. Remember, a sauce is a component that can make or break your meal. Keep a variety of these sauce mixes on hand, and you'll be ready to go no matter if it's steak night, fish night or macaroni and cheese night.
If you're staying in to eat, Mayacamas can help make your meal a rousing success!
---
Exclusive Blog Reader Discount!   

$15 off sub-total $100.00* + Free Shipping!


Just enter the following code during checkout:

ALZDTC
Minimum purchase of $100.00 required

To qualify for free shipping – orders subtotal must be greater than, or equal to $100 (up to 10Kg)

This offer may not be combined with other offers, limit 1 per customer
---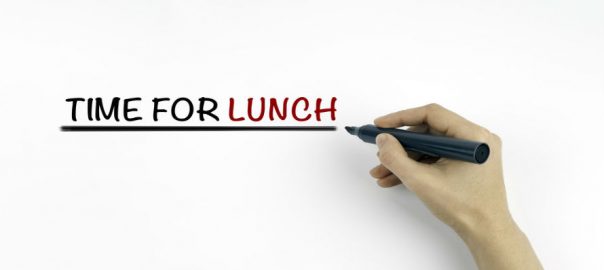 Hearty and Healthy Low Carb Lunches that will Satisfy your Hunger
Lunch is the hardest meal to get right. It's easy to skip or to simply grab the quickest meal available even if it's unhealthy or unappetizing. Let's be honest, our days are jam packed with commuting, kids, deadlines, meetings, errands, social gatherings and appointments so before you realize it's 2 p.m. and you're already thinking about dinner.
Lunch is an important meal and you should commit to a hearty and healthy lunch every day. A solid lunch can help you feel better and be more productive in the afternoon. It can be a significant part of your low carb diet and help you enjoy a more manageable and healthy dinner. Lunch is also a time to clear out your fridge, try new recipes, eat seasonal produce and make your office jealous with some truly creative and decadent meals.
Making a hearty and healthy lunch takes foresight and planning. Luckily, we're here to help offer some inspired lunch ideas to make sure that you never experience a hungry afternoon again. Of course, these lunches are low carb but they also take advantage of seasonal ingredients, leftovers and inexpensive components that when combined make a truly satisfying and delicious lunch.
Here are some lunch ideas that we think you will love!
---
Exclusive Blog Reader Discount!   

$15 off sub-total $100.00* + Free Shipping!


Just enter the following code during checkout:

ALZDTC
Minimum purchase of $100.00 required

To qualify for free shipping – orders subtotal must be greater than, or equal to $100 (up to 10Kg)

This offer may not be combined with other offers, limit 1 per customer
---
The Ideal Lunch
The goal of this article is to help you enjoy lunch for its nutritional benefits but also as a moment in a busy day where you can unwind and recharge. These lunch ideas are designed to help you take advantage of the lunch hour so you can attack the rest of the day with vigor, or have the energy to leave work for an evening of fun.
The ideal lunch hour includes taking a real break from work. Leave your work space, eat with friends or if you want to eat alone try not to stare at your phone. This way you can disconnect from work emails or group chats.
Most importantly, make sure you eat a proper lunch! We can help with this last part by introducing you to some truly hearty and healthy lunch ideas.
Spaghetti Squash Noodle Bowl
Spaghetti squash flies under the radar but it is fun, delicious, super easy to cook and soaks up sauce well. It gets its name from the fact that its flesh is stringy and it takes on the texture of spaghetti when cooked. By not using actual spaghetti or a pasta of similar shape, you reduce the carbs considerably.
This inspired recipe uses spaghetti squash as a base for kale, nuts, toasted sesame seeds and broccoli. This dish is finished with a lime peanut sauce that includes Thai ingredients like ginger, garlic, sriracha, lime, rice vinegar and coconut oil. Fans of Thai food will love this noodle dish which pops with freshness and intense flavours.
Salmon & Chickpea
This spicy lunch is perfect for the fall and winter. This is a veggie forward lunch that uses salmon as a protein. You can use whatever vegetables you like or have in your kitchen but the recipe calls for a fresh and crunchy mélange of chickpeas, celery, shallots, bell peppers, cucumbers and tomatoes.
If you don't like salmon or chickpeas you can substitute for chicken and beans.
Leftover Roast Beef Salad with Shitake Mushrooms
One of lunch's main goals should be to use leftovers. It's cost efficient and helps reduce food waste. Plus, sometimes what's in your fridge is better than the combo at the burger joint. Roast beef is one of those dinner meals that always produces leftovers. Instead of making a roast beef sandwich, make a hearty salad that's low carb and is so good you can eat for an entire week.    
Rare roast beef goes perfectly with the texture and earthiness of shitake mushrooms but there is one change we would make to this lunch recipe. We recommend replacing the mixed greens with arugula as its pepper flavour pairs wonderfully with rare beef.
With only 5-7 ingredients and no cooking, you can have the most amazing low carb lunch in only a few minutes.
Melanzane all Parmigiana di Nuovo
You will probably look at this recipe and think "no way could I make this for lunch" but hear us out for a second. This eggplant dish is an interesting take on the Greek class, moussaka, and is packed with savoury flavours. It's simple to make and is low carb and vegetarian. The twist is that you top it with a salsa to give it a different texture when contrasted with the eggplant's crispy edges and other ingredients like almonds and capers.
On Sunday night, make a batch and then enjoy this unique and healthy lunch that will have your co-workers salivating with envy.
BBQ Chicken Cobb Salad
The cobb salad is a lunch staple and rightfully so. It's filled with rich ingredients that satisfy every aspect of taste. It's salty, sweet and acidic. It's also incredibly filling so if you find yourself famished then this BBQ chicken cobb salad is one lunch you need to try immediately.
The traditional cobb salad is a chopped salad on steroids. The classic recipe calls for green salad, tomatoes, chicken, hard-boiled eggs and well-done bacon. It is usually served with a blue cheese or buttermilk dressing. This recipe adds the element of smoky barbecue by marinating the cooked chicken in a BBQ sauce. You can use a sauce like this one from Walden Farms or, if you're feeling adventurous, make your own by following these instructions.
We recommend making the buttermilk dressing from scratch by following the directions in the recipe. It's easy to do and the taste is unbelievable. This method also allows you to control the nutrition level.
Turkey and Cucumber Lettuce Wraps
The lettuce wrap was a boon to low carb diets all over the world. By using lettuce—a healthy and naturally low in carb ingredient—as a vessel instead of bread, taco shells, buns or tortillas you immediately lower the carbs without sacrificing the taste. Lettuce is a great way to wrap your lunch meat. It's crunchy, light and since it's flavourless, it takes on the flavours of the wrap.
For this lunch, all you need is some turkey, ice berg lettuce, hummus and cucumber. You can sprinkle some garlic powder or chili powder for additional seasoning. There's no cooking so all you must do is assemble and use a toothpick to keep it together until it's lunch time. If you don't like hummus, you can use baba ghanoush or a whole grain or deli mustard.
Get Psyched for Lunch!
Eating a healthy lunch isn't just important for a low carb diet. It's vital to your overall health. These recipes were designed to satisfy your hunger and ensure that you are not feeling tired and bloated all afternoon.
Carbs will only slow you down so give these recipes a try. You're sure to find at least a couple that you'll want to eat repeatedly for lunch. Remember, the idea is to take the foods you love and add a low carb twist that actually makes them more enjoyable. In fact, some of these recipes let you indulge in proteins and fats.
Once you decide what recipes are for you, be sure to peruse our inventory to find the ingredients you need.
---
Exclusive Blog Reader Discount!   

$15 off sub-total $100.00* + Free Shipping!


Just enter the following code during checkout:

ALZDTC
Minimum purchase of $100.00 required

To qualify for free shipping – orders subtotal must be greater than, or equal to $100 (up to 10Kg)

This offer may not be combined with other offers, limit 1 per customer
---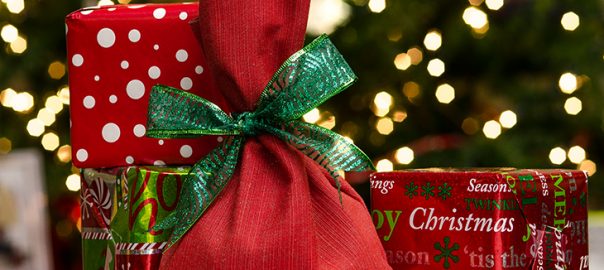 Superstar Secret Santa Gift Ideas for this Year's Christmas Party
It's that time of year when holiday parties start coming at you from all angles and you get asked to participate in Secret Santa gift exchanges that make your anxiety levels rise because you can never find a really good gift for the event. Well, get ready to be the greatest Secret Santa ever, because we've put together an awesome list of great ideas that you can draw from this year.
Whether you're working with a strict budget cap, or are struggling finding something really funky for that unusual and eclectic co-worker, we've got you covered. This list ranges from the extremely useful to the wildly unique, and everything in between. So, let's get right to it!
---
Exclusive Blog Reader Discount!   $15 off sub-total $100.00* + Free Shipping!
Just enter the following code during checkout: ALZDTC
Minimum purchase of $100.00 required

To qualify for free shipping – orders subtotal must be greater than, or equal to $100 (up to 10Kg)

This offer may not be combined with other offers, limit 1 per customer
---
Less than $25
These awesome superhero-themed barbecue tool sets will transform the average griller in to a legendary grill master! Choose from Batman, Wonder Woman, or Captain America, and watch the smile appear when the recipient peels back the wrapping to unveil their heroic set of grilling gear.
We love salsa, and this clever kit makes it super easy to grown your own vegetables and ingredients to make a fresh batch of your own salsa. We love the fun packaging of this kit, and that it's the perfect way to encourage some culinary experimentation with healthy, low carb ingredients.
If you've read our article about how to make your own sushi, you know that one of the essential tools to have on-hand is your own sushi rolling mat. This top-quality kit includes two rolling mats, a rice paddle, and a rice spreader. It's everything you need to make great sushi right at home!
Do we need to say anything else other than bourbon infused coffee? This has got to be one of the best ideas to ever come to the world of coffee. The wonderful flavour of bourbon accompanies the robust taste of dark-roast coffee for a coffee experience unlike any other. You may want to buy an extra bag, just in case you decide you want to keep one!
Between $25 and $50
Ok, so we may have been inspired to search out more infused stuff since we found that bourbon-infused coffee, but we consider that a good thing since it led us to this amazing collection of hot sauces. Each sauce consists of a unique chili pepper paired with a different alcohol, such as jalapeno/tequila and chipotle/bourbon. If there's any hot sauce lovers in your Secret Santa pool, this gift will be a big winner.
Star Wars Death Star Waffle Maker
Just in case you wanted to offer up a little more Star Wars in to someone's life, this super-cool waffle iron makes Death Star-shaped waffles that are sure to make breakfast a little more fun and interesting. Easy clean up and quality construction make this a top-notch waffle machine. An excellent way to make low carb waffles that are definitely out of this world!
Who needs more bacon? Everyone! This incredible gadget makes awesome little bacon bowls that are perfect for all kinds of appetizers & delicious low carb recipes. It makes two bacon bowls at a time and has an easy-clean surface. When you give the gift of more bacon, we're pretty confident that you'll get a very sincere 'thank you', and maybe even a hug.
Challenge your Secret Santa to a game of foosball with this cool little tabletop game set. It's got all the great features of a full-size foosball table scaled down to make it portable and easy to play anywhere. It comes with two foosballs, and includes metal rails, rubber handles, excellent detailing, and built-in scoring sliders. Game on!
Over $50
We speak from experience when we say that receiving a new pair of socks every month is way more fun than you'd think it would be. Especially when they are funky, cool, colourful and clever. Socks like these are real conversation starters, and let the wearer express some more personality in their attire. Socks used to be the most boring of all boring gifts, but now they're one of the trendiest and coolest things you can wrap up for the holidays.
Even the most adventurous need to chill out from time to time, and this hammock is a great gift for the outdoorsy types in your Secret Santa pool. Available in three different colours, and amazingly comfortable, this hammock is lightweight, durable, and packs up nice and small, making it ideal for backpackers, canoers, kayakers, and other outdoor enthusiasts.
Salad lovers who also dig nautical themes will adore this unique serving bowl. Made from polished aluminum and plated in silver, it comes complete with two beautifully finished wooden serving oars. This charming bowl is stylish and elegant, but also playful and fun, making it an interesting way to add some flair to a dinner table or salad bar.
History buffs and self-proclaimed scribes will fall in love with this gorgeous leather journal that looks like it was lifted straight out of an epic movie full of knights and kings. Equally ideal for stories or sketches, the style of this 5"x7" journal is wonderfully unusual, and will surely become a treasured keepsake.
Enjoy Your Holiday Celebrations
This time of year, it's good to keep in mind why we celebrate and what's really important in our lives. Be thankful for loving family and caring friends and do your best to pay your good luck forward this season.
As you head in to the festivities to conduct your Secret Santa gift exchange, have a great time and spread the cheer around.
Happy holidays, to one and all!
---
Exclusive Blog Reader Discount!   $15 off sub-total $100.00* + Free Shipping!
Just enter the following code during checkout: ALZDTC
Minimum purchase of $100.00 required

To qualify for free shipping – orders subtotal must be greater than, or equal to $100 (up to 10Kg)

This offer may not be combined with other offers, limit 1 per customer
---
© 2020 Low Carb Grocery. All Rights Reserved.