How to Make Low Carb Gravy & Sauce
A good gravy or sauce adds an extra bit of depth to many different types of foods. A Christmas or Thanksgiving dinner table wouldn't be complete without a turkey and a gravy boat filled with piping hot turkey gravy, a great steak can be made even better with some rich peppercorn sauce on top, and Hollandaise sauce is essential to making a great plate of Eggs Benedict. Gravies and sauces come in lots of different styles and forms, and many of them contain more carbs than you might expect at first glance. This is where low carb dieters need to be a little more careful when choosing what kinds of gravy and sauce to use on their meals.
This article is intended to help identify the not-so-obvious carbs that can hide in gravy and sauces that are commonly served alongside some of our favourite foods. Making small substitutions and adjustments to the recipes is often all it takes to lower the carb count of gravy and sauces, and still keep them as part of your menu.
Let's start by breaking down the most common types of gravy and sauces, and how they are typically used.
---
Exclusive Blog Reader Discount!   $15 off sub-total $100.00* + Free Shipping!
Just enter the following code during checkout: ALZDTC
Minimum purchase of $100.00 required

To qualify for free shipping – orders subtotal must be greater than, or equal to $100 (up to 10Kg)

This offer may not be combined with other offers, limit 1 per customer
---
Gravy for Meats and Poultry
Traditional gravy typically uses a combination of simple ingredients to produce a thick, rich sauce for a variety of different meats. The main ingredient to most gravy will be the pan drippings from the cooked meat being served, such as roasted turkey, pork or beef, for example. These drippings will be collected and mixed with some stock or broth, whatever spices you like, and then a thickener is added to thicken the gravy and finish the process. Most of the time in traditional gravy recipes, this thickener will be wheat flour, which contains carbs. One way to remove the carbs from traditional gravy recipes is to simply serve them in an 'au jus' format, which is essentially just a thinner, more broth-like gravy. If this suits your preference, then you can simply proceed without adding a thickener of any kind.
Alternative Thickeners for Gravy and Sauces
If you desire your gravy to have a thicker consistency, you'll need to find an alternative thickener. Fortunately, there are many other options that can be used as thickeners for gravy that do not contain carbs and perform the job just as well. Many people use cornstarch as an alternative, which has significantly fewer carbs than an equivalent amount of flour, and requires less of it to achieve your desired thickness. For a zero-carb thickener, most people opt for a vegetable gum, such as this Xantham Gum from Bob's Red Mill. It will effectively thicken gravy and sauces without adding any carbs, but requires careful attention to how its added to the mix, and how much is used.
Other Sauces for Meats and Vegetables
Of course, gravy isn't the only kind of sauce that you can choose to accompany your meal. There are many kinds of sauces that go exceptionally well with all kinds of meats, as well as other types of dishes. Hollandaise sauce is an essential part of Eggs Benedict recipes, Peppercorn and Béarnaise sauces are common on steaks and beef roasts, and cheese sauce is perfect for smothering cooked vegetables like broccoli and cauliflower.
Much like gravy, these sauces often utilize flour as part of their recipes to thicken them, too. Fortunately, they can also be made with the same alternative thickeners as described for gravy, and achieve the desired consistency without adding to the overall carb count.
Great Low Carb Gravy & Sauce Recipes
Now that we've covered the basics of gravy and sauces, let's take a look at some fantastic low carb recipes that are easy to prepare, and taste absolutely delicious.
For a classic gravy to accompany your dinner, this recipe works with virtually any type of roasted or cooked meat in order to create a delicious low carb gravy. Laura at VeryWellFit.com provides step-by-step instructions on how to craft a perfect gravy, and offers several alternative thickeners that help keep the carb count low.
This fantastic Béarnaise sauce recipe comes from Maria over at MariaMindBodyHealth.com, and is the perfect way to add some extra depth to a perfectly grilled steak. It puts an interesting twist on the classic Béarnaise sauce by using browned butter to give it a unique flavour profile that is definitely a winner.
Hollandaise is another versatile sauce that works wonderfully on many foods such as eggs, fish, and vegetables, just to name a few. This tasty low carb version comes from Martina at KetoDietApp.com, and includes helpful tips and advice on how to prepare this sauce, which can be tricky at times.

Premade Gravy Mixes
In the event that you need a faster alternative for gravy that still fits the low carb diet, you can check out our selection of low carb gravy mixes here. These are delicious, healthy alternatives and are ready to serve in just minutes. You'll find options for a wide range of gravies and sauces including demi-glace, turkey gravy, savoury herb gravy, and more.
Conclusion
We hope that these recipes and tips have proven to be helpful for you, as the right sauce can make a big difference in the overall experience of a perfectly roasted cut of meat.
We're sure that with these tips you'll be able to craft the perfect low carb gravy for your next big family dinner – enjoy!
---
Exclusive Blog Reader Discount!   $15 off sub-total $100.00* + Free Shipping!
Just enter the following code during checkout: ALZDTC
Minimum purchase of $100.00 required

To qualify for free shipping – orders subtotal must be greater than, or equal to $100 (up to 10Kg)

This offer may not be combined with other offers, limit 1 per customer
---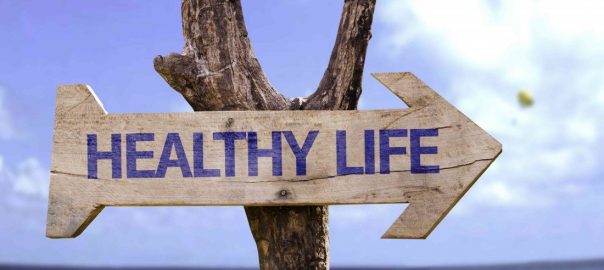 A Different Kind of 2-Week Low Carb Challenge
As anyone who has had success with the low carb diet will tell you, making the change to a low carb lifestyle can have a huge impact on your health and well-being. The benefits are well documented, and include weight loss, more energy, blood sugar control, and a reduction in the symptoms of many health conditions, such as diabetes for example. However, many people become apprehensive about starting the low carb diet because they feel it may be too restrictive, too difficult to follow, or that the food won't be satisfying. The reality is that the low carb diet is pretty simple, allows you to eat a vast array of different foods, and definitely won't leave you hungry!
To prove this, we've developed a simple 2-week low carb introduction that is designed to showcase the wide variety of different foods you can choose from, as well as shatter the typical stereotypes that many people have about going low carb. This introduction is a bit different from some of the other low carb challenges that you'll find online, but it's very simple and straightforward for anyone to follow.
Breaking the Stereotypes
As we've mentioned in one of our previous articles, Low Carb Myths Busted, there is a lot of misinformation and assumptions that surround the low carb diet. You've probably heard musings from other people who think that the low carb diet is nothing but vegetables and meat, or that you end up hungry all the time. Nothing could be further from the truth, and this challenge is designed to address all the common low carb myths.
You can still have pasta, sandwiches, cereal, candy, snacks, crackers, and more on the low carb diet. You simply need to be more informed and make smarter choices when it comes to the ingredients in the foods you buy and eat. You'll learn that most of the meals you eat today can easily be made in a low carb way with a few simple substitutions.
Food doesn't need to be loaded with sugar and carbs in order to taste good. Quite the contrary, actually. The more fresh foods you start to eat, the more you'll start to appreciate the natural tastes and flavours that they possess, which often get overpowered or pushed aside in traditional processed foods by added sugars or artificial flavours. Going low carb is all about shifting to a more wholesome diet, and realizing that you can live without sugar and carbs quite happily and healthily, and not feel like you're missing out on anything.
Exploring Low Carb Cuisine
This challenge is a way to start to explore new types of foods and cuisine that you have perhaps never tried before. You'll find amazing low carb dishes in virtually any kind of cooking style or type of cuisine, from classic American recipes to vibrant and colourful Asian dishes, and everything in between. It's time to open up the door to trying delicious foods from a variety of cultures that are easy to prepare and full of healthy, filling ingredients that the whole family will love.
Making Low Carb Fast and Easy
One of the most important things to keep in mind when going low carb is to not make things more complicated or difficult than they really need to be. Many people who start new diets tend to go all-in right at the beginning, choosing elaborate recipes and completely purging their life of everything they enjoyed before. In this challenge, we encourage you to simplify things wherever possible.
One of the most obvious tips we can offer that illustrates this is to simply cut up a bunch of extra veggies the next time you make a stir fry. Peppers, carrots, broccoli, and mushrooms are all very common vegetables that can easily be sliced up and then tossed in the fridge to be included in lunches the next day, or as handy snacks that are ready to go whenever you feel hungry. Finding shortcuts like this in your everyday routine help save time and make it easier to make good food choices.
In addition, we don't feel that you need to break up with all of your favourite snacks or treats all at once. A less drastic approach is to carefully moderate these foods and perhaps find alternatives that are lower in carbs. Having the occasional treat, while keeping a close eye on carb counts, helps make it easier to adopt a gradual change in your diet and eating habits and make you more likely to stick with it in the long run.
For example, if your typical mid-afternoon snack is a bowl of salty crackers or chips, why not go with half the amount you normally would and supplement it with a small Greek yogurt in your favourite flavour? This way, the carb count of your snack gets immediately cut in half, but you're not ending up any hungrier as a result. Another step in that direction would be to only have those crackers or chips every other day, and alternate with some crisp cucumber slices and cream cheese to change things up. You get the idea, but the general concept is to be more aware of what you're eating, pay closer attention to where carbs hide, and find alternatives to satisfy your hunger without relying on sugar and starches to do it.
2-Week Low Carb Introduction Guidelines
This simple plan is a guide that you can use to test out the low carb diet in a gradual way over 14 days, starting with some simple substitutions to help lower the carb counts, and working in a few exciting new low carb recipes that we're sure you'll love. The intent of this challenge isn't necessarily to get you fully-invested in counting every carb and analyzing your daily intake in full detail, but rather to get you accustomed to looking at foods differently and calling out typical sources of carbs in our diets. Now, let's get to it!
Things to Do Every Day:
Drink More Water – Your favourite re-usable water bottle will be your best friend for the next two weeks. Take it with you everywhere, and keep it full. This won't be the only thing you drink, but increasing your water intake will help you stay hydrated, reduce hunger, and eliminate the need to hit a vending machine for a sugary drink if you're thirsty.
Switch to Alternative Sweeteners – If you take sugar in your coffee or tea, make the switch to an alternative sweetener like these Ideal No-Calorie Sweetener packets. Ideal sweetener is made from Xylitol, a sugar alcohol that tastes like sugar, but is not processed by the body as a carbohydrate. Learn more about alternative sweeteners here.
Track Your Food Intake – If you've got a smartphone, which these days we all do, then download a meal tracking app and start logging your food intake. This article we wrote on Low Carb Tech and Apps should help you find one to use. This will help you get a much clearer picture on what your total nutritional intake looks like, and help you understand the changes that are occurring in your diet.
Meal Planning for the 2-Week Challenge:
Breakfasts
For breakfasts, choose three days in the first week and two days in the second week where you will allow yourself to eat your normal breakfast. For all other mornings, focus on high protein items such as eggs, bacon, and sausage in a variety of combinations. Go scrambled one day, then fried, then poached, and then go for an omelet, perhaps one full of cheese, peppers and onions. Skip your usual high-carb items like toast, bagels, or cereals and swap them out for yogurts, berries, avocado, or a high-protein low-carb smoothie. For more low carb breakfast ideas, check out this list of 18 Delicious Low Carb Breakfast Recipes from Kris at Healthline.com for plenty of inspiration.
Lunches
You've got plenty of options for healthy and delicious low carb lunches. Try to plan a selection of four or five lunch options you can choose from throughout the 14-day duration to help keep things easier, but not totally repetitive. This list of the 50 Best Low Carb Lunch Ideas that Will Fill You Up from Andy at LowCarbLab.com is a great resource to draw ideas from. If you just can't live without your daily sandwich, we suggest buying a loaf or two of low carb bread, such as this Superflax Dream Bread, so you can still have a nice deli sandwich with far fewer carbs in it. If you find yourself without the time or ability to prepare your own lunch for your workday, choose a place to eat that offers plenty of salads and soups, or a restaurant that serves a cuisine that is generally known to be low in carbs and high in protein and vegetables. Asian restaurants are a good choice, with plenty of stir fry or soups to choose from. Just remember to avoid dishes that use overly sweet sauces or are served on traditional styles of noodles.
Dinners
For many people, dinners are the meal that changes the least when they switch to a low carb diet. It's quite easy to find plenty of dinner recipes that are low carb, focused on meats and vegetables, while generally being light on starches and sugars. Most of the time, it's the side dishes that are most affected, with things like potatoes, rice, and starchy sides being substituted for more vegetables or other low carb alternatives. Here's a massive list of The 150 Most Delish Low Carb Dishes that was compiled by Sienna over at Delish.com. Here, you'll find a vast array of dinner ideas that cover cuisine from all over the world. For the two weeks, we encourage you to try two or three dishes from cultures or cuisines that are different from your typical dinner routine. Take this opportunity to explore the world of foods, and have some fun while staying healthy.
Snacks
Snacking is probably the one area of your daily menu that will be changed the most by going low carb, but not in a bad way. On the contrary, what many people discover is that by choosing healthier snacks that are higher in protein and lower in carbs, they actually snack less often and are more satisfied with smaller portions. We recommend picking up a couple of new low carb snacks to try during these two weeks that showcase just how tasty low carb snacking can be. For example, if you have a sweet tooth, try some of these Atkins Endulge Peanut Butter Cups as an occasional treat. They're very low in sugar, but taste amazing! If salty snacks are more your style, we recommend Hardbite Vegetable Chips. They've got a great crunch, and are a much healthier snack option.
At the End of the 2 Weeks
Now that your 2-week low carb experience has ended, start asking yourself some questions, such as:
Was the food tasty, filling, and satisfying for me?
Did I find it easy to work in more low carb foods in to my routine?
How do I feel after changing my diet to a lower carb intake for two weeks?
If you find yourself thinking that you enjoyed the process, that you felt good while doing it, and that you didn't feel hungry at the end of the day, then you are well on your way to living a healthier low carb lifestyle. Of course, there is a lot more to know about living the low carb way. Fortunately, we have many resources for you to explore. Take a look at our Intro to Low Carb for more information on the diet and how it works, and be sure to read up on how to count carbs correctly using our guide on Carb Counting here.
We hope that this has encouraged you to give the low carb diet a try, and we're sure that you'll be pleasantly surprised with the outcome. You'll undoubtedly discover that the world of low carb food has a lot more to offer than just meat and vegetables. Happy eating!