Top 10 Keto Take to Work Recipe Meal Ideas
Low carb diets like Keto or Atkins require a strict commitment. This means only wavering during a strategically placed cheat day and making sure you don't give into mid-day cravings.
Let's be honest, after a stressful morning, it's easy to give in and eat a heavy lunch that's high in carbs. But with the right recipes and ingredients, you can stick to your diet and enjoy satisfying meals that are easy to prepare in advance.
Let's begin by providing some insight into a proper keto diet. Then, we'll introduce you to 10 of our favourite low carb recipes so you can get cooking!
The Keto Diet
The ketogenic diet is a low carb and high fat diet that has grown in popularity over the years. Studies suggest that it can help people lose weight, improve their overall health and provide certain preventive measures against epilepsy, diabetes and Alzheimer's.
There are several types of keto diets:
Standard ketogenic diet
Cyclical ketogenic diet
Targeted ketogenic diet
High-Protein ketogenic diet
Regardless of which type you choose, many find lunch to be the hardest meal with respect to low carb options.
Keto Lunch Recipes
Here are some amazing recipes you can take to work with you. Be sure to properly label it so that a sneaky co-worker doesn't "accidentally" eat it.
Best of all is that some of these recipes don't even require cooking.
Bento-Style Lunches
For these lunches, you might want to invest in a bento-style lunchbox. These sturdy containers allow you to separate components and create meals that feature a variety of foods.
Turkey-Cheddar Roll-Ups
Replace tortillas with turkey slices to keep carbs in check. Simply wrap a slice of cheddar cheese inside a rolled-up piece of turkey. If this is a lunch you want to eat multiple times a week than switch up the low carb cheeses to keep things interesting.
Consider a sliced avocado, almonds and a berry of your choice as the sides.
Pepperoni Picnic Box
To enjoy this lunch at work, pack as many pepperoni slices as you want with celery sticks and cheddar cheese. You can include a low carb ranch dressing for your celery sticks.
It's incredibly healthy and surprisingly hearty.
Hard-Boiled Egg Snack Plate
Fans of the rich and hearty hard-boiled egg will love this lunch. Cook two hard-boiled eggs, slice them in half and enjoy with cucumber slices and cheddar cheese. You can also add some homemade guacamole to the mix.
Smoked Salmon and Cream Cheese Roll-Ups
Spread cream cheese on some laid out stripes of smoked salmon, and then roll to make pinwheels. Next, toss some lightly cooked zucchini noodles with lemon juice and olive oil. Add a side of grape tomatoes and you're good to go!
Hot Smoked Salmon
If you prefer hot smoked salmon, then this recipe should fit nicely into your weekly meal plan. The nice thing about this lunch is that hot smoked salmon flakes nicely into big chunks, making it easy to eat. For the sides, we recommend roasted broccoli, blueberries and a couple handful of almonds.
Keto Salads and Bowls
If bento boxes aren't your thing, then try some of these salad and bowl recipes that are ideal low carb, high protein lunches.
Think of this as keto-friendly potato skins with the only difference being the replacement of potato with cauliflower. Trust us, it's as delicious and satisfying as anything you can order in a pub.
Gather 8 slices of bacon, 1 head of cauliflower, ½ cup of sour cream, ½ cup of mayonnaise, 1 tbsp. of ranch seasoning, 1 cup of shredded Colby and Monterey Jack cheese, 1 cup of cheddar cheese and 6 tbsp. of chopped chives (divided into two portions).
Preheat your oven to 370F and grease or oil a baking sheet. The first step is to fry bacon until it is crispy and naturally crumbles. Next, steam the cauliflower until it comes apart, which takes about 15-20 minutes. Combine the sour cream, mayonnaise, ranch seasoning and black pepper. Toss in the steamed cauliflower, half the bacon, the cheddar cheese and 3 tbsp. of the chives. Mix thoroughly, then transfer to the baking dish and top with the Colby and Monterey Jack cheese. The last step is to add the remaining bacon.
Cover and bake for 20 minutes. Once it's ready, remove the foil and bake for another 5-10 minutes until the cheese is nicely melted and bubbly. Garnish with the rest of the chives and enjoy!
Antipasto Salad with Italian Dressing
Lunch should be simple since most people don't have a full hour to sit down and eat. For this recipe, all you need is 1 large head of chopped romaine, 4 oz. of prosciutto cut into strips, 4 oz. of pepperoni cubed, ½ cup of sliced artichoke hearts, ½ cup of black and green olives (mixed however you want), ½ cup of hot or sweet peppers.
To make an Italian dressing, which is really just a vinaigrette, gather 1 tbsp. of Italian flat parsley, 1 tsp. of dried oregano, 1 minced garlic clove, ½ tsp. of sea salt, ¼ tsp. of fresh cracked black pepper, ¼ cup of red wine vinegar and ¾ cup of extra virgin olive oil.
Now, just combine all the ingredients and toss with the dressing.
If you love sushi, then you'll love this deconstructed salmon roll that packs a ton of flavour. Head down to the fish market and buy an 8 oz. yellow fin tuna. Ask the person at the fish counter for a cut that's at a quality and freshness to eat raw.
The other ingredients, include: 1 tbsp. of coconut aminos, 5 sprigs of cilantro, ½ Haas avocado, 2 tbsp. of sesame oil, 1 tbsp. of sesame seeds, ¼ cup of pili nuts, ¼ rube red grapefruit and 1 tsp. of sea salt.
To start, chop the tuna into ¼ inch cubes and place in a bowl. Add the coconut aminos, sesame oil, salt and combine. Slice the grapefruit into sections, mince the cilantro, chop the pili nuts, dice the avocado and add everything to the tuna mixture. Lightly toss as to not destroy the tuna and avocado and garnish with sesame seeds.
This dish is an unbelievable way for keto fans to enjoy some delicious Asian-American flavours. All you need is 1 lbs. of ground pork, 1 thinly sliced head of cabbage, ½ thinly sliced medium onion, 1 tbsp. of sesame oil, ¼ cup of liquid aminos (replacing soy sauce), 1 minced garlic clove, 1 tsp. of ground ginger, 2 tbsp. of chicken broth, 2 stalks of green onion and salt and pepper.
Start by browning the ground pork in a large pan over medium heat. Next, add the sesame oil and the onion to the pan. It's time to mix the liquid aminos, garlic and ground ginger together in a bowl. Add to the pan once the onions have completely browned. Toss the cabbage into the pan and make sure all the vegetables are coated in the sauce. Pour in the chicken broth and give it a good stir. Now, all you must do is continue cooking for three minutes, making sure you stir often.
Garnish with as much salt, pepper and green onions as you'd like.
Cobb salad is a keto staple as it offers hearty ingredients that are high in protein. You can enjoy this version of egg salad on a low carb bun or as a salad to really keep the carb count low.
All you need is 6 large hard boiled and peeled eggs, 4 strips of bacon cooked and chopped, ¼ cup of diced grape tomatoes, ¼ cup of arugula, ¼ cup of shredded cheddar cheese, ¼ cup of crumbled blue cheese, 6 tbsp. of mayonnaise and 2 tsp. of dry ranch dressing mix.
Simply chop the eggs and toss them in a bowl. Add the other ingredients and stir until everything is combined.
While you can get creative with ingredients, we recommend not substituting cherry tomatoes for grape tomatoes as this will increase the number of carbs.
Shop for Keto Friendly Ingredients
Eat healthy at work with these keto lunch recipes that are both filling and delicious.
Browse our massive inventory of nutritious low carb ingredients that can help you prepare these and tons of other amazing keto friendly meals with ease.
---
Exclusive Blog Reader Discount! $15 off sub-total $100.00* + Free Shipping!
Just enter the following code during checkout: ALZDTC
Minimum purchase of $100.00 required

To qualify for free shipping – orders subtotal must be greater than, or equal to $100 (up to 10Kg)

This offer may not be combined with other offers, limit 1 per customer
---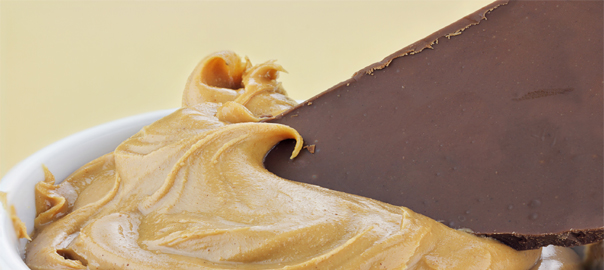 Fantastic Low Carb Recipes for Peanut Butter and Chocolate Lovers
There are very few flavour combinations that has more ardent fans than peanut butter and chocolate. The creamy nuttiness of peanut butter perfectly complements chocolate's sweetness. Together, they contribute to some delicious and memorable desserts.
Let's get started and introduce you to some low carb recipes featuring peanut butter and chocolate. We'll offer a few that are on the more complex side for experienced bakers and a couple that are quick and easy to make. Either way, you'll be enjoying some peanut butter and chocolate treats in no time!
Decadent Low Carb Recipes
Chocolate Peanut Butter Fat Bars
This high fat and low carb treat is a total dream for those with a sweet tooth. You only need five ingredients: 1 cup of all-natural peanut butter (drippy), 1/3 cup of melted coconut oil, ¼ cup of unsweetened cocoa powder, ¼ tsp. of stevia and a pinch of salt.
To make, fill a cupcake tin with mini cupcake liners. Next, add peanut butter and melted coconut oil to a bowl and mix. Then, add cocoa powder and stevia and thoroughly combine all the ingredients. Using a teaspoon, scoop 3 large teaspoons of the mixture into each tin compartment (it should make about 24 fat bombs). Be sure to sprinkle some sea salt on top.
Now, put the tin in the freezer for 1-2 hours. If they haven't set after two hours, then leave for a bit longer.
The great thing about this recipe—besides the fact that it's awesome—is that they can be stored in the freezer for up to three months.
Chocolate Peanut Butter Molten Lava Cake
Molten lava cake is beloved for its gooey centre that oozes warm liquid goodness, which in this case is savoury peanut butter.
Gather ¼ cup of butter, 1 oz. of unsweetened chopped chocolate, 3 tbsp. of swerve sweetener, 1 large egg, 1 large egg yolk, 3 tbsp. of almond flour, ¼ tsp. of vanilla extract, 2 tbsp. of peanut butter and salt.
Begin by preheating the oven to 375F and grease three ramekins and then lightly dust with cocoa powder. Melt butter and chocolate in the same bowl and then whisk until smooth.
Next, whisk in the almond flour, vanilla extract and salt until everything is incorporated. Divide roughly 2/3 of the batter between the ramekins, making sure you completely cover the bottom. Add peanut butter to each one and cover with the remaining batter. Bake for 10-12 minutes until you notice the edges of the cakes are set but it's still jiggly in the middle.
Don't forget to let it cool for up to 10 minutes and to only remove by running a sharp knife along the edges and then flip onto a plate.
Peanut Butter Chocolate Chip Blondies
A blondie is a popular dessert bar. It looks like a brownie but it uses vanilla and brown sugar instead of cocoa, giving it a lighter tone. If this sounds intriguing, then give this recipe a try.
The ingredients include: 1 cup of almond flour, ½ tsp. of baking soda, ¼ tsp. of salt, ½ cup of peanut butter, ¼ cup of softened butter, ½ cup of Swerve sweetener, 2 large eggs, 1 tsp. of vanilla extract, ¼ tsp. of liquid stevia extract and ½ cup of sugar-free chocolate chips.
Preheat the oven to 325F and grease an 8×8 square baking pan. In a bowl, whisk almond flour, baking soda and salt. In another bowl, beat peanut butter, butter and Swerve sweetener until smooth. Next, beat the eggs, vanilla extract and stevia extract into the mixture until everything is combined. Beat in the almond flour and then stir in the chocolate chips.
Spread the mixture into the baking pan and smooth it with a spatula. Bake for 15-20 minutes. One indicator that it's close to done is that the top will turn light brown.
Remove and let it cool for a minimum of 25 minutes.
Keto Peanut Butter and Chocolate Truffles
Truffles are usually seen as this opulent French dessert that is off-limit to home bakers. This doesn't have to be the case. They are surprisingly easy to make and great for low carb fans craving a little decadence.
Gather these ingredients for the truffles: 1 cup of natural (sugar-free) chunky peanut butter that's at room temperature, 1/3 cup of zero carb vanilla protein powder, 1 tsp. of vanilla extract, 2 tbsp. of softened unsalted butter, 3 tbsp. of heavy whipping cream and 1/3 cup of granulated sugar substitute (ideally a powder).
And for the coating, all you need is either 2 tbsp. of unsweetened cocoa powder or 2 squares of cocoa dark chocolate at 85% or more.
Let's get baking! Begin by whipping together all the ingredients with a mixer or food processor. Roll into 18 one-inch truffles. Before anything else, it's recommended to chill the unbaked truffles for 5 minutes. Next, roll each one in cocoa powder or drizzle with melted dark chocolate. Store in an airtight container in your refrigerator for up to 10 days.
Seriously, it's that easy to make low carb truffles.
Simpler Recipes
These low carb peanut butter bars require little effort and you can make a big batch that your friends and family can enjoy all week long.
To make these bars, you need ¾ cup of almond flour, 2 oz. of butter, ¼ Swerve icing sugar style, ½ cup of creamy peanut butter and vanilla extract. For the topping, you will need ½ cup of sugar-free chocolate chips.
Mix all the ingredients in a bowl and then spread into a 6-inch pan. Melt the chocolate chips in a microwave oven for 30 seconds and, once it's done, give it a good stir. If it's not melted, microwave in 10 second increments until it gets there. Spread the topping on top of the bar.
Lastly, refrigerate for 1-2 hours until the bars are nice and thick. These not only keep well but actually get better over time as they harden.
Slow Cooker Peanut Butter Swirl Cake
Fans of less rich cakes will love this recipe. And because it uses a slow cooker it's super easy even for novice bakers.
The ingredients list includes: 2 cups of almond flour, sweetener of your choice that is equal to ¾ cup of sugar, ¼ cup of coconut flour or ½ cup of peanut flour, ¼ cup of unflavoured whey protein powder, 1 tbsp. of baking powder, ¼ tsp. of salt, ¾ cup of melted peanut butter, ½ cup of melted butter, 4 large eggs, 1 tsp. of vanilla extract, ½ cup of water and 2 oz. of melted sugar-free dark chocolate.
Thoroughly grease your 6-quart slow cooker. Whisk together almond flour, coconut flour, whey protein, baking powder and salt. Then, stir in the melted peanut butter, eggs, vanilla extract and water until all these ingredients are combined.
Spread roughly 2/3 of the batter in the slow cooker and on top spoon half of the melted chocolate. Swirl it with a knife and then add the remaining batter and chocolate and swirl again.
Bake on low for 3 ½ to 4 hours, making sure the middle stays a bit under cooked as it will continue to cook from the slow cooker's residual heat. Once it's ready, turn off the slow cooker and let the cake cool.
This recipe makes about 12 servings.
Shop for Ingredients
We hope you try one or more of these amazing desserts that highlight the true possibilities of what can happen when you marry these two flavours together.
Don't forget, you can enjoy the delicious taste of peanut butter and chocolate with these great low carb products.
---
Exclusive Blog Reader Discount! $15 off sub-total $100.00* + Free Shipping!
Just enter the following code during checkout: ALZDTC
Minimum purchase of $100.00 required

To qualify for free shipping – orders subtotal must be greater than, or equal to $100 (up to 10Kg)

This offer may not be combined with other offers, limit 1 per customer
---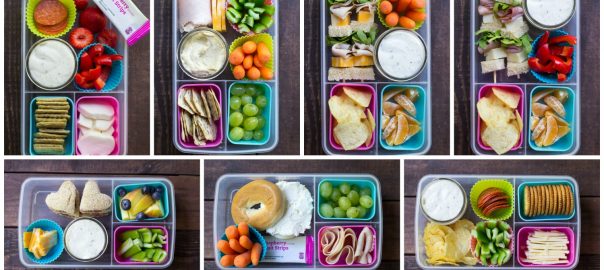 Lunch Gear Review – Easy Packing for Work & School Meals
Most weekday nights, parents are preoccupied with making lunch for the next school or camp day, on top of making something for their lunch time meal. Once you've decided on what to take, you need to pack it in a way to give it a fighting chance to survive until it's consumed the next day. This means investing in containers and bags for protection and making sure everyone has the utensils to eat without making a mess.
Stores and online retailers are rife with lunch gear so it can be daunting to find the best products in your price range. You also must know what to look for with respect to safety, features and durability.
Don't worry, we're here to help! Let's first look at what features make a lunch product worthwhile. Next, we'll review the best lunch containers and bags and review the most impressive utensils. Lastly, we'll explore a couple of unique products that parents will love and kids won't be able to destroy.
Features to Look For
The first thing you should do is make a budget so you don't rack up too high of a bill as you shop for lunch gear. As every parent knows, kids tend to either lose or destroy things so you want to look for value in case you must buy replacement products.
As you shop for the basic lunch necessities, consider the following features:
Cold and heat Insulation
Multiple compartments
Ease of cleaning
Durability
Weight (remember you have to carry it)
Material used – avoid industrial chemicals like BPA
You want to buy the products that offer the most benefits and that you feel comfortable sending out into the world with your kid every day.
Food Containers
Lunch containers keep food safe and fresh until it is time to eat. You want containers that are durable and compartmentalized so you can keep different items separate and secure. The last thing you want is for a juice box to puncture and destroy a sandwich.
YUMBOX
Bento boxes are a great model for lunch containers. These containers from Japan offer single-portion compartments, allowing someone to enjoy a full meal made of different components.
The YUMBOX allows you to pack a lunch in the style of a bento box. It's leak-proof so you can pack yogurt or water without worry.  It comes with a single lid and removable tray. All materials are food-safe, meaning there are no BPAs or phthalates.
Rubbermaid LunchBlox
These durable containers are comprised of modulated and colour-coded containers so you can pack in an organized fashion. Another benefit is that they are stackable so they take up less space in a lunch box or your fridge if you prepare meals the night before.
A Blue Ice freezer pack attaches directly to the containers, keeping food chilled so it doesn't spoil. This is a great option for when your kids go on field trips and their lunch needs to keep while on a hot bus or out in the sun.
A kit includes one sandwich container, two side containers and one medium Blue Ice freezer pack. All items are microwave and dishwasher safe.
Lunch Bags
Here are some popular lunch bags for students and campers that you should check out.
Wildkin
This lunch container features a durable and sturdy exterior with vibrant designs and an insulated interior with spacious compartments to fit items of different sizes. There is a zippered pocket at the front to separate certain items or to hide a special treat.
This lunch bag allows you to secure a juice box or water bottle in place and a mesh pocket for utensils or napkins or to place used wrappers.
Rubbermaid LunchBlox Lunch Bag
This lunch bag is a far cry from the run-of-the-mill brown paper bag. It's made to specifically work with the above featured Rubbermaid LunchBlox food containers.
This lightweight bag secures contents with a zip closure and is designed with a comfort-grip handle and removable shoulder strap to make it easy for a kid to carry. Inside, you will find individual compartments for bottles and utensils and a BPA-free liner. Additionally, it is insulated to keep food fresh all day.
L.L. Bean Flip-Top Lunch Box
More rugged kids need a lunch box that can withstand a high level of rigor. Enter the L.L. Bean Flip-top, which comes in a variety of sizes.
It's made of the same durable material as L.L. Bean book packs and is water-resistant, fully insulated, the lining is easy to clean and it comes in a multitude of colours. This is one lunch box that will survive a day of rambunctious activity.
Utensils
Every lunch box needs a good set of reusable cutlery for eating everything from pudding to pasta. Here are some popular choices.
Blowholes Biodegradable Paper Straws
To go along with all these excellent reusable containers and bags, we recommend swapping out plastic drinking straws with something much more environmentally friendly. These 100% biodegradable paper straws from Blowholes.ca are tough, durable, and will last for hours in hot or cold drinks. They're the perfect way to sip all kinds of beverages without clogging up our oceans and landfills. It's a simple substitution that you can really feel good about!
Fuel 2 Piece Foldable Cutlery Set
This fork and spoon combo is made of polypropylene and stainless steel. They are compact with the unique ability to fold so that they take up less space and will not break or puncture another item inside a bag. They are also dishwasher safe, which is important because cutlery needs to be thoroughly cleaned after each use.
Kids Bamboo Utensil Set
This environmentally-friendly utensil set is crafted with renewable bamboo that is built to last.  Easy to take wherever your kids go whether it's school, summer camp, camping or a field trip. Each set includes a fork, knife, spoon, all of which can be kept safe in a nifty carrying case. If your kid is too young to handle a knife, simply remove it from the kit.
The concern with a material like bamboo is that it will get stained by certain foods like blueberries or strawberries or that it will absorb flavours. This product has proven to be stain-proof and maintain its neutral flavour regardless of the foods it encounters.
This set is recommended for kids 18 months and older. It is free of harmful chemicals and is CPSC tested and approved.
Other Cool Gear
Check out some other cool lunch gear that can prevent spills or messes or keep foods like soup or pasta warm until it's lunchtime.
Drink in the Box
This is a product that most parents don't even know exists but would find very helpful. This reusable juice box holds liquids without squirting or leaking and makes sure your kids can easily have a sip whenever they need it.
The interior will not grow mold and since it's reusable there is little impact to the environment.
Thermos Foogo Vacuum Insulated Food Jar
Not every kid likes a peanut butter and jelly sandwich. Some have more refined tastes and will only eat soup or pasta for lunch. This thermos contains vacuum insulation technology that keeps contents cold for up to seven hours or warm for up to five hours.
A product constructed with kids in mind. It's stainless steel body and interior is durable and can hold up to 10 ounces of food. The rubber lid allows a child or adult to grip it cleanly and open it without much effort. Additionally, it's super easy to clean and scratch resistant.
Shop for delicious Ingredients
Now you have the information you need to pack a lunch that will keep food safe and either cool or warm so your kids can get the fuel they need.
Once you have the right gear, make sure you have delicious low carb ingredients to make meals your kids will love. Browse our inventory to find wonderful and nutritious lunch items.
---
Exclusive Blog Reader Discount! $15 off sub-total $100.00* + Free Shipping!
Just enter the following code during checkout: ALZDTC
Minimum purchase of $100.00 required

To qualify for free shipping – orders subtotal must be greater than, or equal to $100 (up to 10Kg)

This offer may not be combined with other offers, limit 1 per customer
---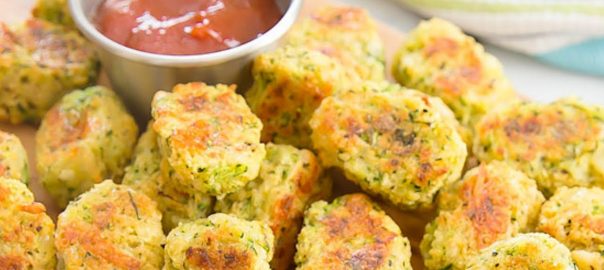 Keto BBQs – Great Keto-Friendly Sides to Pair with Chicken, Beef, Pork and Fish
A juicy piece of chicken, a cut of beef with a perfectly pink centre, a tender rack of ribs, a flaky fish filet…when it comes to a hearty BBQ dinner, protein usually steals the show.
But what about the side dish that enhances a dinner or is so delicious it makes you forget about the medium rare ribeye that's getting cold on your plate? Pairing a protein with vegetables or rice can make a meal that much more memorable. It's all about finding the perfect low carb accent to join meat or fish on a plate.
To help kick your keto BBQ dinners up a notch, let's look at some amazing sides to pair with your favourite chicken, beef, pork and fish dishes. We're going to give you four options per protein so you have a selection to choose from every time you barbeque.
Best of all, each recipe fits seamlessly into most low carb diets so you can enjoy them as often as you want! 
---
Exclusive Blog Reader Discount! $15 off sub-total $100.00* + Free Shipping!
Just enter the following code during checkout: ALZDTC
Minimum purchase of $100.00 required

To qualify for free shipping – orders subtotal must be greater than, or equal to $100 (up to 10Kg)

This offer may not be combined with other offers, limit 1 per customer
---
Keto Sides Dishes for Chicken
Chicken has a neutral taste that offers a home chef an array of potential flavours to use. Furthermore, if you are good at grilling, you can enjoy crispy skin, moist meat, a nice sear and a delicious char.
We recommend trying one of these side dishes the next time BBQ chicken is on the menu.
Indian-spiced Cauliflower Rice
You can make this rice dish in only a few steps and it pairs well with spicy barbecued chicken. It's healthy, full of delicious vegetables and showcases the versatility of cauliflower. With anything Indian-inspired it's all about the punch of flavour, and this dish utilizes traditional spices like cumin, turmeric, ground ginger, cardamom and ground cloves. You can even garnish with some cilantro.
This salad is gluten-free, hearty and a totally satisfying substitute for starchy potatoes. Sundried tomatoes give it a tart note and Kalamata olives provide some brine while basil adds the freshness to cut through the salt of grated parmesan. This is a beautifully balanced side dish that won't overwhelm the main.
Keto Mashed Cauliflower with Cream Cheese and Asiago
Sticking with cauliflower as it pairs nicely with chicken, here's a side for people who refuse to deviate from potatoes. This recipe resembles mashed potatoes with respect to taste, appearance and texture.
It is cheesy and gooey so kids will love it. Additionally, it even reheats well so you can make a big batch and dole it out over the course of a few dinners.
Zucchini is one of the healthiest veggies you can eat but it's a bit on the bland and watery side. If you want the nutrients of zucchini, try dressing it up with two of the best ingredients when it comes to making food burst with flavour: garlic and parmesan. This one is super simple to make and while it takes up a bit of grill space, it'll be worth it.

---
Keto Side Dishes for Beef
Even pork and chicken fans will tell you that the grill was made for beef. There is no protein that responds as dramatically to a fire, beautifully searing and locking in flavour.
Ribeyes, sirloins, porterhouse, flank steaks, hamburgers or even thin and tender Miami ribs all taste amazing after enjoying the right amount of time on the grill. Once you've chosen a cut and brought it up to temperature, it's time to find the perfect side.
While you might feel compelled to go with a boring ol' baked potato, we have four suggestions that will make you think twice.
This recipe is a low carb take on the classic creamy spinach that has been making kids say "yuck" for a long time. This version, though, is full of dill, onion, garlic, nutmeg and butter, all brought together with cream. The different flavours push the spinach flavour to the background so your kids might even enjoy it. Hey, you never know.
A tot is grated potato shaped into a cylinder and then fried. It's been accompanying beef for years and has become a staple of many BBQ dinners. This recipe replaces potato with zucchini and ups the salt ratio with the clever use of parmesan.
Additionally, these are baked not fried so they are healthier and maintain a nice level of crispiness.
Note:  Replace the Panko breadcrumbs with a low carb breadcrumb alternative, such as LC Foods Seasoned Bread Crumbs, or Dixie Diner Breadcrumbs.
This classic English side adds a hearty element to any beef entrée. For those unfamiliar, bubble and squeak is traditionally made from some combination of mashed potatoes, cabbage, leeks and cheese. This low carb take uses cauliflower puree, cabbage or kale, bacon and cheddar cheese.
This is a delicious concoction that lets you use leftovers and play around with flavours until you find a combination you love.
Roasted Asparagus with Garlic, Parmesan and Lemon
As a BBQ beef pairing, asparagus is every bit the equal to broccoli and far superior to zucchini. This recipe includes flavours that are known to enhance beef like garlic and parmesan and the lemon cuts through the fat and salt.
By giving this a try, you will discover that it goes nicely with a perfectly seared filet or flank steak.
---
Keto Side Dishes for Pork
With the right herbs and spices, pork is a welcome addition to any barbecue. You want to make sure you don't overcook it or skimp on the flavour. For the grill, we recommend pork chops, pork belly, tenderloin and side or back ribs. By adding complementary side dishes, you can create a memorable meal.
Here are some side options for grilled pork that we think you'll love.
Roasted Asparagus with Soy-Sesame Glaze
Pork naturally goes well with Asian flavours like ginger and hoisin. If you go this route, then try this dish that coats asparagus in salty soy sauce and sesame oil. Make sure you chop the ends off asparagus since these are too tough to eat.
Roasted Brussels Sprouts with Parmesan
Brussels sprouts are an amazing side as they take on a variety of flavours without becoming muddled. They even taste great if you accidentally char the outside layer.
With this recipe, you use parmesan to deliver a salty kick, bacon bits for some smokiness and pork rinds to provide a satisfying crunchy.
Sheet Pan Garlic Butter Mushrooms
Earthier veggies like mushrooms pair well with pork, which is why this recipe is a winner. Mushrooms are a blank canvass that take on other flavours extremely well.
Load them up with butter, garlic, rosemary and thyme to make a side dish that will enhance the taste of a perfectly grilled pork chop.
Fried Cabbage with Bacon and Onions
Pork and cabbage is a wonderful marriage that dates back centuries. For even the most ardent cabbage haters, by cooking it with bacon and onions you can draw out some amazing flavours. This is a great side for any barbecued pork or you can even place it on top as a garnish.
---
Keto Side Dishes for Fish
Certain thick or firm fishes like swordfish, mahi-mahi, snapper, salmon and tuna can handle the heat of the grill while providing amazing flavours. You want to be a little careful when pairing a side with barbecued fish as some types don't mix well with certain ingredients. For instance, many find cheese and fish to be unpleasant.
Consider the flavour of your fish when deciding on a low carb side. Here are four that we suggest giving a try.
As mentioned, cauliflower is a worthy rice substitute and can hold Mexican flavours, which are known to pack a punch. This recipe calls for traditional ingredients like jalapenos, coriander, cilantro, lime juice and sliced avocado, a far cry from steamed white rice.
In addition, this can double as a wonderful topping if you want to have a fun BBQ fish taco night.
Spicy Sriracha Roasted Broccoli
Here is a recipe that makes broccoli more palatable and is easy to make with only five ingredients and three steps. You can even roast it in a pan on the grill, if you wish. By coating broccoli in a spicy mayo, you give it that umami that it sorely lacks.
Zucchini and Sweet Potato Latkes
This healthy take on the potato pancake is a nice addition to grilled fish because it adds some crunch and a savoury element. It can also be nice to pair a fried item with a lean protein like fish to create a satisfying contrast of flavours and textures.
Remember, though, it uses zucchini and sweet potato so it's still fairly light despite being fried in fat.
Another fried option is this recipe that features summer squash, which is tasty, colourful and super easy to make. It takes less than 20 minutes to cook and you only need five ingredients. We recommend trying this side the next time you cook salmon and be sure to enjoy it while it's in season.
Shop our Store Today!
These side dishes will make your keto BBQ dinners go from good to great while making sure you are enjoying your low carb diet instead of dreading every meal.
Browse the inventory at The Low Carb Grocery to find all the best ingredients and to discover a wide range of healthy keto side dishes.
---
Exclusive Blog Reader Discount! $15 off sub-total $100.00* + Free Shipping!
Just enter the following code during checkout: ALZDTC
Minimum purchase of $100.00 required

To qualify for free shipping – orders subtotal must be greater than, or equal to $100 (up to 10Kg)

This offer may not be combined with other offers, limit 1 per customer
---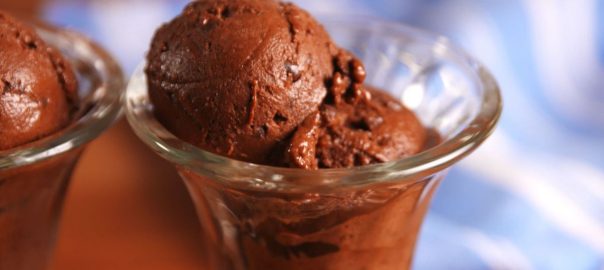 Low Carb Ice Cream Desserts for Summer
There's nothing better than digging into a cold and sweet ice cream on a hot summer day. Even better is to make your own cool concoction in an ice cream maker or by freezing the ingredients and then blending them in a food processor or Vitamix. It's incredibly satisfying to churn your own ice cream and it can be just as delicious as many store-bought brands.
---
Exclusive Blog Reader Discount! $15 off sub-total $100.00* + Free Shipping!
Just enter the following code during checkout: ALZDTC
Minimum purchase of $100.00 required

To qualify for free shipping – orders subtotal must be greater than, or equal to $100 (up to 10Kg)

This offer may not be combined with other offers, limit 1 per customer
---
Low carb fans should also get the opportunity to enjoy a scoop or two or three of ice cream to melt away the heat. Unfortunately, many of these products contain a high number of carbs or a lot of sugar. By using a low carb recipe, you can eliminate the carbs and reduce (or remove altogether) the sugar quantity while still creating a sweet and addictive ice cream, or even a sundae.
Summer only lasts so long so let's get started! First, we'll look at the different components needed to make ice cream. Then, we'll explore some great and easy recipes featuring some popular flavours. Lastly, we'll offer a sundae recipe that will satisfy the most demanding sweet tooth.
Churning Ice Cream
There are a few ways to make homemade ice cream. If you have an ice cream maker, then simply whip up a low carb base and let the machine do the rest of the work. They are relatively inexpensive, starting at around $60.00.
You can play around with the base but try: coconut milk (to replace milk and/or heavy cream), xylitol or a sweetener that you like, salt and vanilla extract. This base is a blank canvass for your favourite flavours like caramel, fudge, nuts, lemon, mint or whatever excites your taste buds.
If you don't have a machine, there are several low-tech ways to make ice cream. A couple methods, include:
Take a coffee can filled with the base and place it inside a larger can with ice and rock salt. Close both cans and shake for 25 minutes. It's an amazing workout for your arms, if that's your thing.
Buy an ice cream ball. This ball has a metal tube that is meant to be filled with the ice cream base and is surrounded by ice and rock salt. Just shake or agitate for 20 minutes. This can be a fun activity for kids.
There's the hand mixer method. Fill a bowl with the ice cream base, freeze it and mix on medium speed for about two hours. The result is an ice cream on the chunkier side.
If you don't want to mix for two hours—and we don't blame you—then you can use a food processor. Pour your ice cream base into ice cube trays and freeze. Then, place the ice cubes in a food processor and pulse for several seconds. You will get a very rustic ice cream but, if you do your job, the flavour will be on point.
People have always found inventive ways to make ice cream. So, if you want to turn it into an activity or there's too long of a line at the local ice cream parlour, you have options.
Made in locally in Lakefield, Ontario. These naturally sweetened mixes are perfect for a wide range of diets including the Trim Healthy Mama diet. While many recipes may call for a wide assortment of gadgets and ingredients, this mix calls for just heavy cream and cold water.
In a large bowl combine 2 cups of heavy cream and 1/2 cup of cold water. Slowly mix in the entire contents of either the chocolate or vanilla mix. Once fully incorporated beat with hand or stand mixer for about 3 1/2 minutes until peaks form. It's important not to over beat this mixture to ensure a creamy consistency.  Transfer into a freezer safe container and freeze until firm.
If you're looking for some great optional mix ins why not try:
Almonds, peanuts, sugar-free chocolate chips, coconut shavings or even some freeze-dried berries.

Ice Cream Recipes
Essentially, low carb ice cream is made the same way as traditional ice cream. It's only the ingredients for the base that differ. Of course, don't undermine the nutritious properties of your low carb ice cream by adding unhealthy ingredients or toppings that are high in carbs.
Keto Ice Cream
This recipe is popular because it tastes like authentic ice cream and only requires four ingredients.
Gather 2 cups of canned coconut milk, 1/3 cup of xylitol or your favourite sweetener, 1/8 tsp. of salt and 1 ½ tsp. of vanilla extract. Any additional ingredients should only be for low carb toppings.
To make, combine the milk, sweetener, salt and vanilla extract. This is your base and if you have an ice cream machine, you can churn based on the machine's specifications. If you don't have access to a machine than you can use the ice cube tray method or rely on a hand blender or food processor.
Remember since there are no preservatives or stabilizers, this ice cream will not last as long as store-bought brands. It's recommended that you enjoy it on the same day you make it.
Low Carb Raspberry and Mascarpone Ice Cream
This is an amazing recipe that even ice cream purists will want to devour. The ingredients you need are 1 egg, 4 egg yolks, ¼ cup of low carb sweetener, ½ cup of mascarpone, 1 tsp. of vanilla extract, 1 ½ cups of heavy cream and 3 oz. of chopped fresh raspberries.
Add the egg, egg yolks and sweetener to a bowl and place it over simmering water. Whisk often over low-medium heat. When the mixture has thickened considerably, remove and place over ice.
Next, get out your stand mixer and whisk the mascarpone, vanilla extract and heavy cream. When you can make soft peaks, gently fold in the egg mixture. Now it's time to add the chopped raspberries and then you are ready to add to your ice cream maker. Once churned, pour into a large dish and freeze for four hours.
Death by Chocolate
Here is a wonderful recipe for diehard chocolate fans.
Retrieve the following ingredients: 2 cups of heavy cream, 1 ½ cups of unsweetened almond milk (divided), ½ cup of cocoa powder, ½ cup of Swerve sweetener, 4 large egg yolks, 3 oz. of chopped unsweetened chocolate, ½ tsp. of vanilla extract, ¼ of liquid stevia extract and ¼ tsp. of xanthan gum.
Place a bowl in an ice bath and set aside. In a saucepan over medium heat, mix the cream, 1 cup of almond milk, cocoa powder and sweetener. Whisk until it's combined and reaches 170F.
Next, whisk egg yolks in a bowl. Add 1 cup of the hot cream mixture, making sure to whisk to temper the yolks. Add the tempered yolks back into the saucepan. Cook until it reaches 175F. It should be thick enough to coat the back of a spoon. Remove from the heat and add the chopped chocolate. Let it rest for five minutes so the chocolate can melt, and then whisk until smooth.
Transfer the mixture into the bowl that's been enjoying an ice bath and let it sit for 10 minutes. Tightly wrap in plastic and refrigerate for three hours. Next, whisk in remaining almond milk, vanilla extract and stevia extract. Add in the xanthan gum and stir or whisk to combine. Pour mixture into ice cream maker and churn until it is the desired consistency.
Amazing Low Carb Sundaes
Here is a delightful sundae recipe to make with any of your homemade low carb ice cream. We recommend using the Death by Chocolate.
Combine four scoops of ice cream, 2 tbsp. of low carb homemade Nutella, 2 strawberries, whipped cream and sprinkles.
The next steps are to dive in, make a mess and not to worry if it gets all over your mouth.
Shop for Ingredients!
Making homemade ice cream is super fun and relatively simple. Enjoy these recipes that align with your low carb lifestyle and promise to keep you refreshed all summer long.
Browse our inventory to discover some low carb ice cream products.
---
Exclusive Blog Reader Discount! $15 off sub-total $100.00* + Free Shipping!
Just enter the following code during checkout: ALZDTC
Minimum purchase of $100.00 required

To qualify for free shipping – orders subtotal must be greater than, or equal to $100 (up to 10Kg)

This offer may not be combined with other offers, limit 1 per customer
---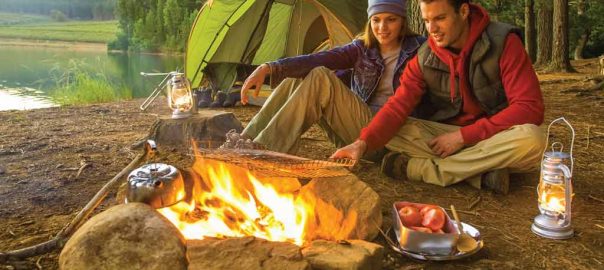 Cooking on an Open Fire – How to do it Right
Who doesn't enjoy cooked food on an open fire? The sizzle of the flame, the searing of meat, grill marks on a beautiful steak and the wafting smell of smoke would make anyone salivate.
Just because you love something doesn't mean you're doing it right. Open flame cooking is more complicated than just finding kindling and striking a match. That's why we're here to help. The summers are far to short, so you don't want to waste any opportunity to eat a delicious meal cooked to perfection on a fire you safely started.
Let's start by reviewing some rookie mistakes. Next, we'll look at tips for both campsite and backyard fire pit cooking. Additionally, this article looks at some of the best meats and fishes to grill.
These tips are designed to help low carb eaters enjoy the grilling season without cheating on their diets.
Rookie Mistakes
While mistakes are only natural, some are easy to avoid. Here are some rookie mistakes that are important to recognize so that you don't fall prey to one or more. These can ensure that the person cooking is safe and that the fire will be controlled until it is extinguished.
Not being prepared enough is a big no no. Don't worry about feeling like a boy scout. You need to adopt their mantra of "always be prepared", so you don't find yourself ill-equipped to make dinner while camping.
You need to bring the right tools and gear, especially if you burn your food or need to make extra servings. Under no circumstance should you rely on a campsite or a host to provide the necessities to start a fire or cook your food.
Lacking patience can undermine your cooking or fire-starting efforts. It takes time for meat to cook and for a flame to do its thing. Because a fire is usually just coals and logs, cooking on an open fire is reliant on weather conditions and wind speed. Once the fire is raging, you might still have to wait up to 45 minutes for the fire to burn down to the appropriate cooking level. It's a process so stick with it and enjoy the ride.
Another mistake is cooking your food directly over the flame. By cooking right over the hottest part of the grill, you're subjecting food to more heat for longer periods. This creates an effect called, "carryover cooking", where food continues to cook once it is removed from the heat.
This means a piece of meat could move from medium rare to medium while resting.
Remember, food cooked over an open fire has a higher potential for carryover cooking than food cooked in an oven. To avoid this, simply remove food from the fire a touch before it has reached desired temperature or doneness and cover with tinfoil while it rests.
Select your meats strategically because not every protein is meant for the open fire. Certain foods like duck breast and bacon drip fat. This makes them a safety hazard as they could cause the fire to roar out of control. This is not only dangerous but the extreme heat can cause the meat to quickly overcook.
Some meats also make cooking that much more difficult. A good rule to follow is that if a food needs oil or is best when fried then avoid it altogether.
Tips for Campfires
Campfires are a little different than backyard pits. There is less margin for error and you only have the materials and tools that you brought along. If you are excited to cook food and veggies while camping, then make sure you know what you're doing.
Invest in the right gear because there's no substitute and you can't forage for metal utensils. Make sure you avoid anything plastic as it burns and contains toxins, this includes pots and pans with plastic handles. You will also want to buy some heavy-duty gloves and sturdy closed-toe shoes, both of which will protect you from heat, ambers and splatter.
Prior to going camping, give thought to the best method. You can cook with skewers or barbecue on a grill or you can even use a Dutch oven. If you are planning to enjoy only hot dogs and marshmallows than go for the skewer option as they allow for optimal control. If you want to make a chili or stew, then a Dutch oven is your best bet. And, of course, for steaks, fish and hamburgers you should toss them directly on a hot grill.
Don't be careless with proteins because the last thing you want is to be sick while in the middle of the woods. If you don't properly transport and keep meat than you are playing with fire, so to speak. Place all perishable foods in a cooler packed with ice. Do not remove it until it is time to prepare it for cooking. It's important to note that food-borne pathogens can breed within the conditions that thrive between 40 degrees Fahrenheit and 140 degrees Fahrenheit.
Lastly, learn to put out, clean up and secure a fire site. Always have a bucket of water or sand nearby. It's not the cleanest way to put out a fire but it works fast and can advert a more serious situation. Once the fire is out and the ambers are no longer burning, use a stick or skewer to stir the ashes. Next, pour more sand or water on the site and repeat until the site is cold and drenched.
What to Grill?
Now that you have a better idea of how to start and control a fire, it's time to pick the right proteins so that you can enjoy some delicious meals among scenic nature. Remember to keep it low carb so you can have the energy you need to enjoy some fun outdoor activities while camping.
Some meats that are perfect for grilling are sausages, chicken, beef cubes or chuck and thick steaks. Whatever meats you choose, you should ask your butcher to cut thicker portions and to trim some of the fat.
If you want to pair meat with a fruit or veggie, try one of these that are ideal for open flame cooking: tomatoes (cut thick), peppers or apples. Pineapple is another great option because it caramelizes so beautifully creating a perfect balance between sweet and tart.
Fish fans have some delicious options too. Bass is a great fish for campfire cooking. Salmon is also good as it is thick enough to hold up to skewering. Other fish and seafood to try, include shrimp and tilapia.
Cooking with fire should only enhance the flavour. Use your favourite low carb recipes to find meals that are enhanced by cooking outdoors on open fire.
Shop at the Low Carb Grocery!
The Low Carb Grocery has tons of wonderful ingredients that you can enjoy while camping or hosting friends and family in your backyard firepit. Choose ones that can enhance flavour or kick the heat up a notch.
We have a wide variety of hot sauces, mustards, pickles and relishes and sauces and seasonings to make any grilled meal sing.
There's nothing better than preparing and eating healthy low carb meals while outdoors!
---
Exclusive Blog Reader Discount! $15 off sub-total $100.00* + Free Shipping!
Just enter the following code during checkout: ALZDTC
Minimum purchase of $100.00 required

To qualify for free shipping – orders subtotal must be greater than, or equal to $100 (up to 10Kg)

This offer may not be combined with other offers, limit 1 per customer
---
WEST COAST OFFICE
8610 Glenlyon Parkway
Unit #137, Burnaby
British Columbia
V5J 0B6 Canada
Phone
(604) 568-5671
CENTRAL/EAST OFFICE
170 Esna Park Drive, Unit #8
Markham, Ontario
L3R 1E3 Canada
Phone
+1-888-484-7479 or
(905) 752-1284
© 2020 Low Carb Grocery. All Rights Reserved.