Bring Sweetness Back to Your Low Carb or Keto Diet with the Great Taste of Swerve Artificial Sweetener
One of the first things you learn on the low carb diet is just how widespread sugar is in the lifestyle of the average Canadian. Once you start looking a bit more closely at the ingredients in many of the common products we buy every day at grocery stores, you start to discover all kinds of hidden sugars that you may never have known were there.
Cooking and baking can also be a challenge for many low carb and keto dieters when you need to start using alternative sweeteners in place of sugar. Often, we will find that the sugar substitutes that are available require different measurements than regular sugar due to their stronger sweetening ability, making recipe conversions a bit tricky. After all, you don't want things too sweet, or not sweet enough, so this can be a source of frustration.
In addition, many sugar substitutes can have a slightly different flavour than normal sugar, which has the effect of altering the taste of recipes in ways you may not have anticipated. We know that you want your recipes to taste the way you expect, or even better of course, so the search for the perfect sugar alternative is of utmost importance for low carb and keto dieters. Fortunately, Swerve is a sugar replacement that helps to solve both of those common situations.
---
Exclusive Blog Reader Discount! $15 off sub-total $100.00* + Free Shipping!
Just enter the following code during checkout: ALZDTC
Minimum purchase of $100.00 required

To qualify for free shipping – orders subtotal must be greater than, or equal to $100 (up to 10Kg)

This offer may not be combined with other offers, limit 1 per customer
---
What is Swerve made of?
For starters, it's important to know that Swerve isn't some artificial concoction of chemicals. Its ingredients are all natural and come from a selection of fruits and starchy root vegetables. There are no artificial flavours or preservatives to be found in the Swerve ingredient list, which is definitely a plus.
How do they make Swerve?
The process to making Swerve is actually quite simple. It begins with raw, non-GMO materials from which natural sugar, in this case glucose, are extracted. From there, the raw sugars are fermented with a natural microorganism in special tanks which creates erythritol, one of the most well-known low-calorie sweeteners.
It doesn't stop there, however. The next step in making Swerve is to add special enzymes to the starchy root vegetables which begins a process to create oligosaccharides. These are created as the starch is broken down by the enzymes. Finally, the erythritol and oligosaccharides are blended together and a touch of natural citrus flavour is added to complete the process.
What are the advantages of Swerve over other alternative sweeteners?
In addition to being all-natural, Swerve has the added benefits of being a perfect one-to-one substitute for regular sugar. You won't need to break out the calculator if you're cooking with Swerve. 1 cup is still 1 cup, each and every time.
Swerve's unique set of ingredients also means that it doesn't have the bitter aftertaste that many people notice with some other alternative sweeteners. Swerve has a very natural sweetness to it. In addition, it's got the added benefit of being able to brown and caramelize, just like regular sugar. Not all sugar alternatives have that ability, so it's certainly nice to know that you won't need to keep multiple different sweeteners on hand just for different kinds of cooking.
Speaking of cooking with Swerve, we think it's about time that we showed you just how versatile this excellent low carb sweetener is, don't you?
Delicious Low Carb Recipes that use Swerve Sweetener
We've gathered up a selection of delectable low carb recipes that are right from the makers of Swerve. We're sure that once you've given these dishes a try, you'll be a true Swerve believer!
Brown Swerve and Mustard Glazed Ham
This wonderful way to prepare ham puts a low carb spin on a classic method. The saltiness of the ham goes wonderfully well with a sweet glaze, and with Swerve you can get all the same great taste without all the unnecessary carbs. Combined with the bold taste of prepared mustard, this is a delicious meal that's easy to prepare and will always be a hit with the whole family.
You simply have to try this incredible sweet creation! Bringing together flavours of coconut, almonds, chocolate, and vanilla, Swerve makes this a totally guilt-free way to enjoy a decadent dessert or indulgent snack. Plus, it's got the added boost of Chia seeds for extra nutrition. Yum!
What would any list of recipes be without a tasty beverage to enjoy? And there are few drinks that are as easy to enjoy as a margarita! This refreshing cocktail is famous for its incredible combination of flavours, and now you can make it perfectly suitable for the low carb lifestyle by using Swerve as a sweetener instead of regular sugar. Time to start cutting up some limes!
Where can I get Swerve sweetener products?
If you're interested in trying Swerve for yourself, you can get yours today right here at The Low Carb Grocery. Swerve Sweetener products come in granular by the bag, or in convenient single-serve packets, as well as icing sugar format for baking and confections.
Finding a great-tasting sweetener that works with the low carb diet and the keto diet, and has the added benefit of measuring 1-1 with regular sugar used to be a challenge. But with Swerve, those days are long gone. Give it a try today, and we're confident that you'll agree!
---
Exclusive Blog Reader Discount! $15 off sub-total $100.00* + Free Shipping!
Just enter the following code during checkout: ALZDTC
Minimum purchase of $100.00 required

To qualify for free shipping – orders subtotal must be greater than, or equal to $100 (up to 10Kg)

This offer may not be combined with other offers, limit 1 per customer
---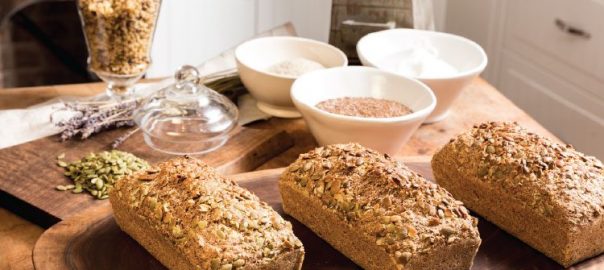 Low Carb Bread: Where to Buy in Canada?
Low carb bread has become something of a white whale for people who are doing their best to remove as many carbs as possible from their diet. Bread is such an essential part of people's daily life, often a key component of breakfast, lunch, dinner and even snack time. Because of our reliance on bread, it's tough to simply say goodbye or settle for subpar substitutes like rice cakes. Making matters worse is that many grocery stores only carry a limited inventory or nothing at all.
After searching most grocery or big box stores for low carb bread, you might be shocked to discover how few carry even one brand for you to buy. It's frustrating and might make you feel like giving up is the only choice. Don't fret, we can help narrow your search and let you know where in Canada (and online) you can purchase low carb breads. This way, you can keep making some of your favourite meals or enjoy a crunchy piece of toast in the morning.
Let's start by reviewing the best low carb breads you should try and then look at where you can buy it in Canada. Additionally, we'll explore the health risks associated with white bread and why low carb is such a healthier alternative regardless of the diet you're on (or not on).
---
Exclusive Blog Reader Discount! $15 off sub-total $100.00* + Free Shipping!
Just enter the following code during checkout: ALZDTC
Minimum purchase of $100.00 required

To qualify for free shipping – orders subtotal must be greater than, or equal to $100 (up to 10Kg)

This offer may not be combined with other offers, limit 1 per customer
---
Popular Brands
Before learning what stores carry low carb breads you need to discover which brands are worth checking out. These brands are popular, even beloved, by people on strict low carb diets.
Here are some brands that we recommend for regular staples such as toast, croutons, for your favourite grilled cheese sandwich recipes, or with fried or poached eggs.
We recommend trying each to decide which one you like the best. You might be surprised to find that you like more than one brand, which is fine as bread freezes well, so go ahead and order several loaves of your favourites.
The Downside to "Regular" Bread
Pretty much everyone loves bread. Whether it's part of a peanut butter and jelly sandwich or a crostini on top of a French onion soup, it's become ingrained into most people's diets, for better or worse. The most popular type of bread is white bread, which is unfortunate because it has several very unhealthy properties.
First of all, white bread contains next to nothing with respect to nutritional value. It's primarily made with refined white flour. During the refining process, layers are removed, which strips away much of the fibre and protein leaving behind starch as a primary ingredient.
Some white breads contain enriched flour. This is a positive in the sense that vitamin B and iron have been added back into the bread but it still pales in comparison to the nutrition of other breads, including most low carb bread options.
A lack of fibre and protein makes white bread rapidly absorbed during digestion. This can spike blood sugar levels and lead to sudden crashes. A side effect of this is irritability and digestive issues.
There are some severe health risks associated with white bread, mainly that it can increase someone's odds of developing type-2 diabetes. This is due to white bread's ability to increase blood sugar levels. When this happens, excess insulin is released, pushing sugar into the cells. If this happens regularly, cells can grow a resistance to insulin, which potentially make it more difficult for the body to control blood sugar levels.
White bread should be avoided and replaced with brands who use nutritious oats, grains, seeds or a blend of all three.
Where to Buy Low Carb Bread
Large grocery and big box stores are not doing enough to meet the health needs of bread consumers. The next time you're shopping for groceries go through the bread section and try to find low carb bread. We've visited them all recently and couldn't find a single low carb bread brand at any of the most popular grocery or big box stores in Ontario.
Every store has their own unique inventory, so you should call or check out individual stores to see if they carry low carb bread. If you live in a rural area that only has one or two grocery stores, your options are to order your low carb bread online, or ask the store manager if ordering low carb bread is a possibility.
When all else fails, it's time to start browsing virtual shelves.
The Low Carb Grocery Inventory
At the Low Carb Grocery, we carry many of the low carb breads including Bakers Deluxe, Chompie's, Dimpflmeier Bakery and Slice of Life. And if you're looking for bagels or buns, there's UnBun (Keto Buns), Smart Bun. There's also Mama Lupe's, Joseph's, Flatout and Nuco (Coconut wraps) for wrap lovers. These bread products allow people on low carb diets to enjoy tacos, burritos or their favourite flatbread concoctions.
People love these low carb brands not only because they fit seamlessly into their diets but because they taste great and offer other nutritional value like fibre and protein. Often, people choose them over regular bread because the difference in taste is minimal, while the health benefits are huge. Additionally, many of these breads are gluten free.
We also carry an extensive stock of crispbreads, pitas, and tortilla chips. The goal is to make it easy for you to find and enjoy bread products without the guilt and unhealthy properties of carbs.
Shop our Store Today!
If you are new to low carb eating or a seasoned pro, you should be provided with bread options that won't make you miss carbs.  The Low Carb Grocery helps close the gap in the market created by grocery or big box stores that don't offer low carb bread products.
Browse our great selection of low carb bread, bagels and wraps. We're sure you'll find something that you'll fall in love with!
---
Exclusive Blog Reader Discount! $15 off sub-total $100.00* + Free Shipping!
Just enter the following code during checkout: ALZDTC
Minimum purchase of $100.00 required

To qualify for free shipping – orders subtotal must be greater than, or equal to $100 (up to 10Kg)

This offer may not be combined with other offers, limit 1 per customer
---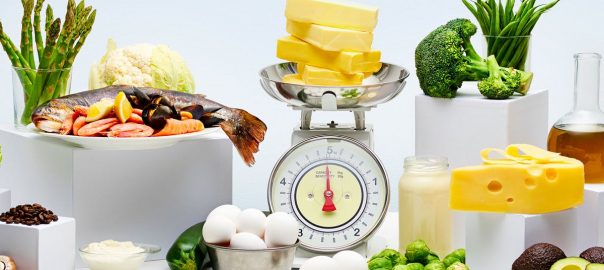 How to Get Started on Keto?
A keto diet is essentially a low carb diet that allows followers to enjoy high-caloric meals, proteins and many sweet treats. While it has been wildly popular for years, many people are still wary about trying it because they don't know where to start, including what products to buy and which to avoid. Information is key to developing a meal plan and fitness routine that will help you achieve your health goals.
That's why we're here to help. As low carb experts, we can point you in the right direction and set you on the proper path to ensure your keto diet works for you. So, let's explore the keto basics and some proven tips to get you started. Then, we'll introduce you to ten of the best low carb products we carry so you can start making delicious meals for breakfast, lunch and dinner.
---
Exclusive Blog Reader Discount! $15 off sub-total $100.00* + Free Shipping!
Just enter the following code during checkout: ALZDTC
Minimum purchase of $100.00 required

To qualify for free shipping – orders subtotal must be greater than, or equal to $100 (up to 10Kg)

This offer may not be combined with other offers, limit 1 per customer
---
Keto Diet: A Beginner's Guide
There's no big difference between a keto diet and your standard low carb diet. Keto is short for ketogenic, which refers to the liver producing ketones to be used as energy instead of glucose and insulin. By using this type of energy, your body must change how fat is stored.
Eating less carbs results in your body entering a state of ketosis, forcing it into a metabolic state where it burns fat more efficiently.
Get Started
Starting a keto diet is easier than you think. Here are the initial steps you should take and you can use this keto calculator to tailor a plan to your specific body and goals.
Restrict your carbs to the appropriate amount.

Here is a handy per day guideline to build your diet around:

100-150 grams for weight maintenance.
50-100 grams for steady weight loss
Under 50 grams for fast weight loss (for this level you must restrict fruit intake in addition to other dietary requirements).

Restrict your protein intake.

This might sound counter intuitive since you might have chosen a keto diet because it allows you to indulge in protein guilt-free. While keto is protein-friendly, you still need to be conscious of your daily intake. If your goal is weight loss, most recommend eating between 0.6g and 0.8g of protein per pound of lean body mass.

Stop stressing about fat

Your body needs fat as a main energy source so don't avoid it. Starvation will undermine your efforts on this diet.

Drink water

Do your best to drink a gallon of water a day. A bonus is that by drinking enough water you can control your hunger levels.

Stop snacking

Sorry, but snacking is never good because it leads to insulin spikes. Enjoy your meals and try to eliminate snacking.

Start exercising 20-30 minutes a day

Regular exercise will help you experience more positive results as soon as possible. The type of exercise can be as low impact as a long walk every day.
Keto-friendly Products
While there are thousands of keto-friendly products, we want to offer a sampling of ten that our customers love and that we regularly stock.
These tortillas will help you keep Mexican night alive in your new low carb household. Mama Lupe's come in a resealable pack that keeps them fresh for a long time. Perfect for tacos, burritos or tostados. Be sure to use low carb vegetables and we recommend enjoying with this delicious salsa verde.
To get started on a keto diet, you will need to find a bun to replace those high in carbs. Made with almonds, coconut, flax, psyllium, egg white, salt, apple cider vinegar and paleo-friendly baking soda/powder. Trust us when we say that it tastes like your favourite fluffy bread even though it's low carb, gluten-free and grain-free.
Bayer – Ketostix – Reagent Strips for Urinalysis
This product is often overlooked by those beginning a keto diet. These strips test your urine for ketones. They're easy to use. All you must do is dip a strip into your sample. The colour changes if ketones are detected.
Kalifornia Keto – Peanut Butter Cookie Mix
This wonderful peanut butter mix will let you stick to your keto diet while you indulge in soft and gooey cookies. In only 20 minutes you will be enjoying simple and delicious baked goods.  This is one that your family will also love!
Kalifornia Keto – Pumpkin Spice Cookie Mix
Like a Pavlovian response, when October arrives we suddenly crave pumpkin spice. This pumpkin spice cookie mix bakes your favourite fall flavour into chewy cookies. It only takes 15 minutes to whip up a batch.
Sweetened with monk fruit, this chocolate bar is low carb and high in fiber. The cacao is stone ground to bring out all its amazing natural flavours. Each salty bite makes stopping next to impossible but don't worry about stopping. There's no guilt with this healthy treat.
Frito Lay Canada – Baken-Ets Pork Rinds
Frito-Lay isn't usually associated with low carb snacks but they offer some delightful treats that will replace salty, greasy potato chips while you watch the big game. With a satisfying crunch and notes of smoky bacon, you'll definitely want to add these pork rinds to your keto diet.
The Low Carb Chef –  Paleo, Keto, Pasture Chicken Quiche
Fans of quiches will love this low carb version made with Portobello mushrooms and maca root. It's perfect for brunches where you want to impress guests. The entire quiche only has 5 net carbs and contains 28g of protein.
Miracle Noodles are truly a miracle not only because they taste like regular high-carb pasta but because they reduce the glycemic index of your meal to help you feel full faster. You can eat less carbs and control portions at the same time. Pretty good, right?
Choose from ziti noodles, spinach angel hair, fettuccine, organic spaghetti, garlic and herb fettuccine, angel hair, capellini and rice substitute.
These buns will help you get started on your keto diet by letting you enjoy hamburgers and hearty breakfast sandwiches. With a minute 72 calories per bun and 10 grams of protein, these buns can help you meet your daily fiber and Omega-3 fatty acids requirements.
Tips to Stay on Track
Starting a keto diet is tough but so is making it a part of your life. Here are a few tips to help you stay on track.
Substitute cooking oils with coconut oil because it contains fats that helps your body get into ketosis.
Exercise weekly. Physical activity can also stimulate ketosis and make your diet more efficient and effective.
Try a short fast from time to time. Since some people go into ketosis in between meals, safely fasting for a short period can induce ketosis. Be sure to consult your doctor about any fast to make sure you do it in a healthy manner.
Shop the Low Carb Grocery Today!
At the Low Carb Grocery, we offer a wide selection of products so you can experience the benefits of a keto diet and enjoy a healthy lifestyle. We carry the best brands and you'll find a ton of options to fill your fridge and pantry so you can make amazing meals for breakfast, lunch and dinner.
Browse our Keto-friendly products now!
---
Exclusive Blog Reader Discount! $15 off sub-total $100.00* + Free Shipping!
Just enter the following code during checkout: ALZDTC
Minimum purchase of $100.00 required

To qualify for free shipping – orders subtotal must be greater than, or equal to $100 (up to 10Kg)

This offer may not be combined with other offers, limit 1 per customer
---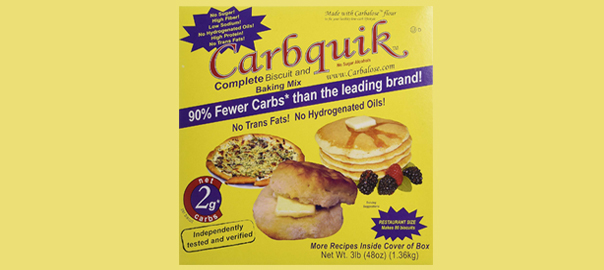 What is Carbquik?
When you commit to a low carb diet, the belief is that you must throw out your baking mixes and say goodbye to comfort food like pancakes, biscuits, pizza and any food that involves dough. Therefore, Carbquik is a low carb game changer. It's a baking mix that doesn't sacrifice nutrition for quality and allows you to make some of the best baked treats around.
Let's explore what makes Carbquik a worthy new staple to your pantry and look at some amazing recipes that you, your family, friends and any dinner guests will love.
What Makes Carbquik Nutritious?
Carbquik contains only 16g of carbs per 32g of dry mix in addition to 6g of fat, 110 calories, 1g of saturated fat and a whopping 14g of fibre. It's tailor-made for the keto or Atkins diet and even helps people stick to their diet by offering delicious alternative to traditional low carb food.
It is the perfect pantry addition allowing you to create delicious comfort food for breakfast, lunch and dinner. We would recommend keeping a box or two on hand as it opens a ton of possibilities when you're running late and need to get food on the table.
---
Exclusive Blog Reader Discount! $15 off sub-total $100.00* + Free Shipping!
Just enter the following code during checkout: ALZDTC
Minimum purchase of $100.00 required

To qualify for free shipping – orders subtotal must be greater than, or equal to $100 (up to 10Kg)

This offer may not be combined with other offers, limit 1 per customer
---
Recipes
Here are some delicious recipes featuring Carbquik that you should include as part of your low carb meal planning. Remember to combine with other low carb ingredients with Carbquik so that you don't undermine the overall number of carbs per meal. This means choosing the right vegetables and meats.
Pancakes
Carbquik helps you make fluffy pancakes without any additional cooking time. To make the batter, combine 2 cups of Carbquik mix, ¾ cup of half-and-half, 1 stick of melted butter, 1 beaten egg and 2 tbsp of water. You can add more water if the batter is too dense and be careful not to overmix.
Next, ladle equal portions onto an oiled griddle or pan and cook at medium high heat. When bubbles form and the edges are cooked, flip the pancake over and cook for a bit longer until the batter solidifies.
Add maple syrup, chocolate chips, whipped cream or your favourite berries or fruit and then dig in. 
McGriddle-style Pancake Sandwich
Most people don't equate McDonald's with any kind of diet, and they're right. With Carbquik you can create your very own McGriddle sandwich which rivals what any fast food chain sells.
To create, mix the Carbquik ingredients to make pancakes.  The one difference is you will add some maple syrup to the mix to sweeten the batter. Using the pancakes as the bun, layer an omelette, ham and American cheese and then broil to melt the cheese. Before placing a pancake on top, drizzle a small amount of maple syrup. It's the perfect combination of sweet and savoury.
Southern-style Biscuits and Sausage Gravy
This classic dish is the ultimate comfort food featuring salty and soft biscuits covered in a thick gravy with the perfect amount of heat.
With the right ingredients and recipe in hand you can enjoy low carb southern cooking. To make the gravy, crumble sausage in a hot pan until it browns. Sprinkle Carbquik into the pan and stir, cooking the sausage a bit longer. Add a cream and water mixture (1 cup of cream and ½ cup water) and season everything with salt and pepper. The gravy is now ready and waiting to smother homemade biscuits.
For the biscuits, mix 1 ½ cups of Carbquik, 1 tsp baking powder, 1 egg, ¼ cup of heavy cream, ¼ cup of water and a pinch of salt. Place the dough in a buttered pan and flatten with a spoon so they are closer to the circular shape of a biscuit. Bake for 10 minutes at 425 degrees Fahrenheit. Remove from oven and brush with melted butter.
Pour as much of the sausage gravy as you like over the fresh biscuits and find a corner to indulge in one of the best meals ever. Oh, did we mention that this entire dish is low carb thanks to Carbquik?
Pizzas
You can make mouth-watering low carb pizza with Carbquik. There are a few ways to make Carbquik pizza dough but we prefer the simple method of combining the baking mix with salt and Italian seasoning. Then you stir water into the mixture and work it until it becomes dough. You know it's done when the dough sticks together but not to your hands.
Now that your pizza dough is ready to go, let's toss some amazing ideas into the air!
Double Crust Stuffed Pizza
Follow this recipe to enjoy a low carb version of Chicago style pizza.
Combine 8 oz. of crushed tomatoes, 1 tbsp brown sugar, ½ tsp garlic powder, 1 tsp olive oil and a pinch of salt into a saucepan and cover. Let it simmer until the tomatoes begin to break down, which talks half an hour.
Divide the dough into two equal pieces. Roll one piece into a 12-inch circle. Roll the other into a thicker 9-inch circle. Place the 12-inch dough into an ungreased springform pan. Add 1 cup of low carb cheese. Crumble sausage on top and then layer pepperoni, mushrooms, green pepper, red pepper and then another thin layer of cheese. Top with the 9-inch circle of dough and pinch all around the edges to seal. Slice some of the top to vent and spread the sauce evenly around the crust.
Bake for 40-45 minutes at 450 degrees Fahrenheit until the crust firms and the cheese melts. Let rest for 15 minutes before serving.
White Pizza
A white pizza is a pizza made without tomato sauce. It can be sauceless or feature a white sauce like alfredo. Carbquik makes the perfect crust for your favourite white pizza.
To make a delicious topping, whisk together eggs and crème fraîche (you can substitute sour cream if you prefer). To the mix add ¾ cup of shredded cheese, 1 oz. of parmesan cheese, 1 tsp of fresh rosemary and some black pepper. You should let this mixture sit for 5-10 minutes.
Bake the dough until the crust turn light brown. Once it has cooled spread the mixture on top and then add grated cheese. Sprinkle with more rosemary and pepper. Bake for another 10 minutes or until the edges are a colour that looks good to you.
White Pizza with Mushrooms and Pesto
Another white pizza you can make is one with mushrooms and pesto. This is like the white pizza described earlier but you sauté button or cremini mushrooms and add them to a homemade pesto sauce. To make a quick pesto, use a food processor to combine fresh basil, pine nuts, garlic, salt and pepper—feel free to eyeball the measurement. While the machine is on, slowly add olive oil to emulsify.
All you need to do is stir the mushrooms into the pesto and then dollop over the top. Bake for a few minutes to warm the sauce and you're good to go.
What are you Going to Make Today?
Carbquik is a wonderful biscuit and baking mix that makes a strict low carb diet that much easier to adhere to. We hope you try these delicious recipes or discover others to add to your regular meal rotation. The more options available to eat your favourite foods like pancakes, biscuits and pizza, the more likely you are to see results from your low carb diet.
While you're here, browse our selection of ingredients to get everything you need to make amazing meals using Carbquik.
---
Exclusive Blog Reader Discount! $15 off sub-total $100.00* + Free Shipping!
Just enter the following code during checkout: ALZDTC
Minimum purchase of $100.00 required

To qualify for free shipping – orders subtotal must be greater than, or equal to $100 (up to 10Kg)

This offer may not be combined with other offers, limit 1 per customer
---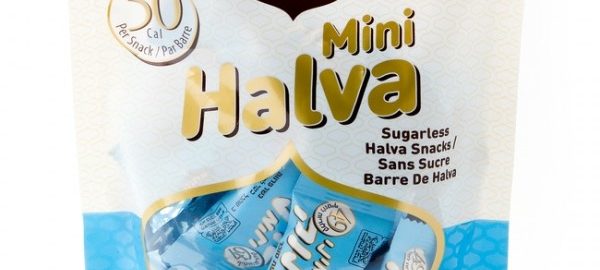 Keto Snack Foods – What's Keto Friendly?
People adhering to a keto diet are often on the hunt for satisfying snacks that don't contain a ton of carbs and sugar. They must be careful, though, as most snacks undermine the keto diet despite the packaging claiming otherwise. At the Low Carb Grocery, we carry a wide variety of keto-friendly snacks that you can enjoy without feeling even the smallest ounce of guilt. You can even introduce them to party guests without feeling sheepish.
Diets are tough to commit to but knowing you can still indulge in tasty snacks can help you stay the course. To help you out, let's review 10 of the best keto-friendly snacks that you should try right away. The aim is to make sure you don't undermine your diet when that late night sweet or salty craving hits you like a ton of bricks.
Whether you're leaving the gym or coming home late from a fun night out, you need to have the right snacks in your bag or in your pantry!
What is the Keto Diet?
The ketogenic diet is a low carb and high fat diet that has been popular for decades. Like Atkins, it is a proven way to lose weight, improve health and increase daily energy. Some studies even suggest that the keto diet can help prevent the onset of diabetes, cancer, epilepsy and Alzheimer's disease.
The idea is that by lowering your carb intake your body will enter ketosis, a metabolic state that efficiently burns fat and supplies energy to the brain. Additionally, you can enjoy delicious foods and snacks that are high in fat and calories without sacrificing your commitment to your diet and healthy living.
---
Exclusive Blog Reader Discount! $15 off sub-total $100.00* + Free Shipping!
Just enter the following code during checkout: ALZDTC
Minimum purchase of $100.00 required

To qualify for free shipping – orders subtotal must be greater than, or equal to $100 (up to 10Kg)

This offer may not be combined with other offers, limit 1 per customer
---
Reviews of the Best Keto Snacks
Let's review 10 snacks that keto fans love so much that it's hard for us to keep on our shelves.
Halva is a sweet treat that hails from the Middle East and North Africa. It is a creamy desert that is made from sesame and is kosher certified. It comes in vanilla sesame, vanilla sesame with fibers and walnuts, marble sesame, sesame or you can purchase a gift pack to enjoy a variety of flavours. While it is delicious, halva has a particular texture and mouth feel so it doesn't appeal to every palette.
We recommend cutting the entire block of halva into pieces and refrigerating it. This way you can enjoy a cool treat when you need that fix. 
Caramel Chocolate Peanut Nougat Snack
These bars are perfect for people who can't ignore their sweet tooth. They are a gooey combination of caramel, chocolate, peanut and nougat and are a good fit for that mid-afternoon sugar craving.
This brand comes in a variety of flavours, including peanut butter fudge, cranberry almond, chocolate chip, white chocolate macadamia nut, chocolate hazelnut, caramel chocolate nut, coconut almond, dark chocolate almond coconut, triple chocolate, cashew trail mix, dark chocolate decadence and caramel double chocolate.
Crispy Lemon Flavour Snack Bar
For fans of lemon, this Atkins snack bar is the prefect treat. Each bar is packed with protein (13g) and fiber (9g) and is low in sugar (1g). You can toss one in your bag to enjoy at work or after hitting the gym. Made with real almond butter, this product is filling, crispy and can satisfy even the most intense hunger.
Since it's Atkins, it's nutritious, delicious and contains only 4g of carbs. If you are on this diet, remember that it is only recommended to eat two products (bars or shakes) a day as to not exceed the daily carb intake.
Extend Bar – Anytime Bar (Apple Cinnamon)
A snack originally created for diabetics, an Extend Bar can stabilize blood sugar, help control your hunger and provide you with ample energy. It's not just for people battling diabetes, though, it's also a great snack to enjoy after working out or playing a sport.
Extend bar features ingredients with a low glycemic index meaning they don't convert glucose at a rate that causes blood sugar and insulin levels to rise to dangerous levels. They naturally breakdown in a way that deliver energy for up to 9 hours. You can eat one in the morning and be good for the day!
We love apple cinnamon flavour but you can try peanut butter chocolate, peanut, peanut butter, chocolate and mixed berry.
Doctor Kracker's Snacker Kracker
If you crave something delightfully crunchy then try this snack inspired by artisan flatbreads. Made with organic ingredients and baked to crispness, this is the perfect accompaniment for your favourite toppings like peanut butter or low carb cheeses like brie and goat cheese. You can also break up a couple to add to salads, eat with savoury dips or use as a cracker replacement for soup.
Healthsmart offers a versatile line of low carb snacks ranging from peanut butter cups to cookies and cream protein bars. We love the ChocoRite Snack in chocolate crispy caramel flavour.  This product is a perfect mix of soft and chewy but with a layer of crispiness. In addition to being keto-friendly, it fits nicely into the Weight Watchers and South Beach diets.
For those who drink protein shakes after an intense workout, Healthsmart has the CarbThin Zero Carb Whey Shake Mix-Chocolate. It tastes great, contains a whopping 26g of protein and comes in simple flavours like chocolate and vanilla so you can mix with frozen fruits or berries to create a combination unique to your liking.
Why not get your protein from eating crunchy and flavourful chips? Kay's Naturals are made from non-GMO soy protein and whole grains, fiber, calcium and folic acid. This is an alternative to traditional chips that is high in saturated fats and often fried and heavily salted.
Each chip is bursting with flavour. The most popular is sweet BBQ but you will want to also try the crispy parmesan.
Moon Cheese Natural Crunchy Cheese Snack
Moon Cheese makes crunchy snacks that are super addictive. Their hard exterior compliments the lighter inside that is brimming with cheese flavour. You can choose cheddar, pepper jack or, our favourite, gouda.
They are a bit more expensive than other brands of crunchy snacks but the satisfying crunch is truly worth it. We guarantee that if you put a bowl of Moon Crunch out for guests, it'll be gone while the bowl of Pringles remains untouched.
Rawnata – Goji Berry Hemp Snackers
This one is a little funkier than the other snacks but it's worth a try for those on low carb diets. These Canadian produced flax crackers are delicious and come in fun flavours like goji berry, sunflower sesame, Mexican Fiesta and cinnamon.
Rawnata uses a specialized soaking process to make their flax seeds softer, which allows you to access the Omega 3's for ingestion. These hemp snackers crackle with Himalayan salt and help satisfy your hunger in between meals. They are also the perfect midnight snack if you want to avoid heavy carbs.
Get Snacking Today!
Peruse our extensive selection of snacks so you can have something satisfying and healthy the next time you get a craving for something salty or sweet. We hope you give these snacks a try and find some that you love!
---
Exclusive Blog Reader Discount! $15 off sub-total $100.00* + Free Shipping!
Just enter the following code during checkout: ALZDTC
Minimum purchase of $100.00 required

To qualify for free shipping – orders subtotal must be greater than, or equal to $100 (up to 10Kg)

This offer may not be combined with other offers, limit 1 per customer
---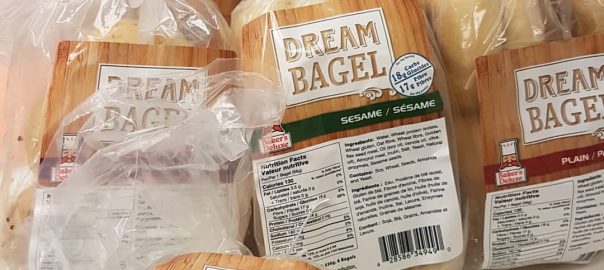 Super Bread – Bakers Deluxe
There is no food that has had its perception tainted by carbs more than bread. People on low carb diets have often resorted to eating loose deli meat instead of sandwiches or making wraps with iceberg or Bibb lettuce. Let's be honest, though, bread has no equal and is too ingrained in most people's diets to have a satisfying work around.
Bakers Deluxe offers two nutritious types of bread that are low carb and allow you to enjoy some of your favourite recipes. They are high in fiber and contain simple ingredients like flax meal, rye, water, wheat, salt and yeast. Additionally, these breads go great with our selection of tasty spreads.
Let's first examine the taste profiles of each bread and what makes them so beloved among those on keto and Atkins diets. Next, let's explore some amazing recipes where the simple addition of a Bakers Deluxe Super Bread can lower the number of carbs without sacrificing any of the deliciousness. This way you can eat a sandwich whenever you want or keep your Sunday morning tradition of enjoying French toast.
---
Exclusive Blog Reader Discount! $15 off sub-total $100.00* + Free Shipping!
Just enter the following code during checkout: ALZDTC
Minimum purchase of $100.00 required

To qualify for free shipping – orders subtotal must be greater than, or equal to $100 (up to 10Kg)

This offer may not be combined with other offers, limit 1 per customer
---
Superflax and SuperAwesome! Breads
Forget about cutting bread out of your life. Instead try one of these two protein-rich loaves that are filled with fiber and made with flax oil. Each piece has a firm crust and fluffy centre. These Super Breads can help keep your blood glucose level stable and your digestive system regular, both important factors to one's overall health.
You can store both at room temperature for up to 10 days. If you intend to keep it for longer then be sure to freeze it.
Try with a Spread
We carry a selection of spreads that will transform any piece of toast into something even more delectable. Choose from any of these popular brands:
Our favourite is Jok'N'Al lemon curd spread that contains only 1g of sugar and under 3g of carbs per serving. The lemons are hand-picked at their ripest and crushed and chopped in small batches to create a standard of quality.
Fans of the classic peanut butter and jelly sandwich need to try Walden Farms Grape Fruit Spread, which is gluten-free and kosher. Spread this sweet jelly in between peanut butter and add two soft slices of Bakers Deluxe superflax bread.
Recipes
Here are some of the best recipes that include, or even feature, bread. By using a low carb bread, you can meet the requirements of your diet.
Brie, Ham and Apple Panini Sandwich
This recipe is simple to make and includes brie, a soft cheese that melts easily. Once your panini press is preheated, take two pieces of Bakers Deluxe bread. You can remove the crusts to get a more even toast on the sandwich. In a bowl, mix mustard and mayo together to create a quick sauce with some zip. We recommend using a dijon or whole grain mustard for its strong flavour.
Spread the sauce on the inside of each bread. Then layer in this order: brie, ham and then thinly sliced green apple. You want to avoid one layer being too big in comparison to the others. The idea is to get an even amount of each ingredient in every bite. Finally, lightly coat the outside of the sandwich in melted butter, place on the panini press and toast. Once the cheese is melted, you're good to start eating.
You can replace apples with pears (or even poached pears, if you wish) or use a chutney or jam instead of the mustard and mayo mixture. Be sure to apply whatever sauce you use before pressing it as it will warm it up nicely.
Meatball Sandwich
Stay with us here because you probably never thought you could enjoy one of the best Italian sandwiches ever while on a strict low carb diet. With a few adjustments to the traditional recipe you can be enjoying meatball subs in only 40 minutes. Remember to skip the dough portion of the recipe because you'll be using one of the Bakers Deluxe Super Breads instead.
To start, you need to make the meatballs. In a mixing bowl, combine ground beef, garlic, basil, oregano, pepper and salt. Then divide the mixture into 16 portions and ball each one using your hand. Your next step is to heat a large skillet over medium-high heat. Once the pan is hot, add the meatballs to sear and cook. Make sure the meatballs are not touching. As the meatballs brown on all sides, lower the heat and cook until they are a nice medium in the middle. This will ensure they are thoroughly cooked but still moist. Remove the meatballs from the skillet and place on a plate.
Take your two pieces of bread and sprinkle some mozzarella on both sides. Place the meatballs on one half and then top with the other slice of bread. Now, oven bake or grill on a stovetop for 5-10 minutes. You are essentially making a meatball grilled cheese sandwich, and we only didn't mention that at the beginning so you wouldn't run off to make it.
French Toast
While you can make French toast with any bread, you really want one that's eggy and firm like challah. Many keto diet recipes call for cloud bread, which is more of a bread substitute and not to everyone's liking. You can make a more authentic French toast by using either Bakers Deluxe Superflax bread or SuperAwesome bread. Don't worry about the flax seed, either, as French toast is sweetened so you won't taste it.
Here's all you need to do: In a bowl, whisk together two eggs, ¼ cup of cream, 1 tsp of cinnamon, ½ tsp of vanilla extract and a touch of salt. Let about eight pieces of bread soak in the wet mixture.
Heat two tbsp of butter on a pan over medium heat. Then add as many pieces of the soaked bread as you can fit. You will probably have to do 2-3 batches. Cook each side of the bread until it's golden brown. Be careful not to burn either side of the bread as that will make it taste bitter.
Once it's ready you get to have some fun and add a touch of your personality. Before eating add toppings and flavours to make your French toast sing. You can either sweeten it or turn it into a sweet and salty concoction. Add homemade whipped cream by whipping some of the leftover cream in addition to sugar and vanilla for about five minutes or for one minute with a mixer. Or you can toss some fresh berries (make sure they are low carb) onto your French toast or top with the wonderful combination of bacon and maple syrup.
Enjoy these Super Breads Today!
If you are on a low carb diet or have been avoiding one because of your love of bread, then you need to try the Bakers Deluxe Breads! They allow you to keep bread at the forefront of your diet and to enjoy an array of delicious sandwiches and meals for breakfast, lunch and dinner.
Be sure to peruse our selection of ingredients to find everything you need to make your next amazing low carb meal.
---
Exclusive Blog Reader Discount! $15 off sub-total $100.00* + Free Shipping!
Just enter the following code during checkout: ALZDTC
Minimum purchase of $100.00 required

To qualify for free shipping – orders subtotal must be greater than, or equal to $100 (up to 10Kg)

This offer may not be combined with other offers, limit 1 per customer
---
WEST COAST OFFICE
8610 Glenlyon Parkway
Unit #137, Burnaby
British Columbia
V5J 0B6 Canada
Phone
(604) 568-5671
CENTRAL/EAST OFFICE
170 Esna Park Drive, Unit #8
Markham, Ontario
L3R 1E3 Canada
Phone
+1-888-484-7479 or
(905) 752-1284
© 2019 Low Carb Grocery. All Rights Reserved.