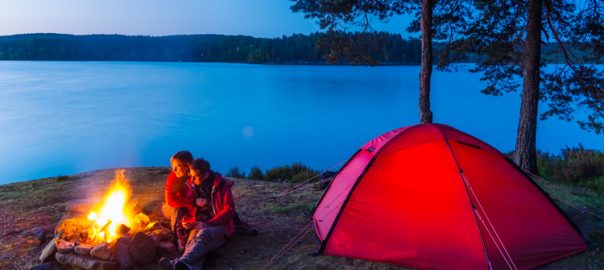 Products for Your Outdoor Adventures this Summer
Awesome Gear for Your Next Outdoor Summer Adventure
Summer is here and if you're anything like us, you're anxiously awaiting your next big outdoor adventure! Before you head out the door, however, you'll need to make sure that you're geared up and ready for the challenge. That's why we've gathered together this list of some of the coolest outdoor gear that is sure to make your next summer getaway even better.
In this article, you'll find handy gadgets, high-tech apparel, and essential equipment to make this summer exciting and memorable as you head outdoors to experience new things and expand your horizons.
Living a healthy lifestyle means getting plenty of exercise and fresh air and reducing the stress that builds up from our day to day routines. Whether your preferred outdoor activity is heading to the water for an early morning fishing trip, checking out some new local trails, or heading out in to the wilderness for a camping trip, you'll find something here that will help take your adventure to the next level.
Let's take a look at this awesome gear!
Osprey Skarab 18 Hydration Pack
For hikers and trail runners, staying hydrated is critical, but can be a challenge on long excursions. That's why hydration packs like the Osprey Skarab 18 are so great. It's got a big reservoir and plenty of handy storage for the rest of your gear, like your GPS, protein bars, first aid kit, keys, and more. Pack this bag up, fill the reservoir with fresh water, and head out for a great day on the trails!
Ascend Sit-on-Top Fishing Kayak
It's time to head out on the water for a quiet morning of fishing with this cool kayak from Ascend. Unlike the more aggressive sporty designs of whitewater kayaks, this boat is designed for comfort, stability, and utility. The Ascend 10T Sit-on-Top kayak comes with integrated storage compartments, dual rod holders, and non-skid surfaces. Go catch your dinner, and then follow our handy guide on How to Clean a Fish for the definitive angler experience!
Garmin Striker 4 Fish Finder GPS
Speaking of fishing, why not give yourself an advantage over even the smartest of fish by gearing up with the latest in fish finder technology from Garmin. The Striker 4 fish finder includes an integrated high-sensitivity GPS so you're never lost, and a handy portable carrying case that is ideal for smaller boats like canoes and kayaks. This gadget will ensure that you always find the best places to drop your line and drastically increase your chances of landing a legendary catch.
The North Face El Rio II Sandals
Good quality and comfortable footwear is something you need no matter what activities you decide to fill your day with, and sport sandals like the El Rio II from The North Face definitely fit the bill. Available in both men's and women's sizes, the El Rio II sandals are lightweight, comfortable, and great for all-day wear around the campground, beach, or boardwalks. Quick-drying materials, plenty of adjustability, and support in all the right places mean these sandals are perfect footwear on land or on the water.
The original extreme action camera is still the best! GoPro continues to lead the way in sports cameras that are super-tough and shoot amazingly high-quality video. Document all your exciting summer adventures in stunning 4K resolution with the GoPro Hero5. Accessorize it to suit your style of adventure with waterproof shells, head mount straps, flexible tripods, and extra batteries to ensure you don't miss a single exciting moment.
Mountain Warehouse UV Rash Vests
Even though we all want to spend as much time as possible soaking up the warm sunshine, you've got to be smart about sun protection. Sunscreen is essential, but you should also consider picking up some of these UV Rash Vests from Mountain Warehouse for the whole family. Available in men's, women's, and kids styles and in a variety of colours, these UV-blocking vests provide extra sun protection and help to provide a bit of extra insulation when taking a dip in those cool Canadian lakes and rivers.
Therm-A-Rest Slacker Double Hammock
In our opinion, every summer day should involve some hammock time to relax and chill out. Of course, hammock time is always better when you've got someone to share it with, isn't it? We recommend picking up one of these awesome Slacker Double Hammocks from Therm-A-Rest and spend some quality time doing absolutely nothing at all in a hammock that's big enough for two. After a long day of adventuring, you deserve to watch the sun set while swinging in the warm summer breeze.
Summary
Well, what are you waiting for? Summer adventure awaits! We're sure now that sunshine and hot weather are here, you're probably just as excited as us to get out there and start exploring. Just be sure to pack some healthy low carb snacks and energy bars to make sure you stay powered up and energized for a day full of outdoor activities with the whole family.
Now, get out, get active, and have fun this summer!