ANS Performance Keto & Low Carb Foods
Delicious keto-friendly snack bars, pancake mixes & more.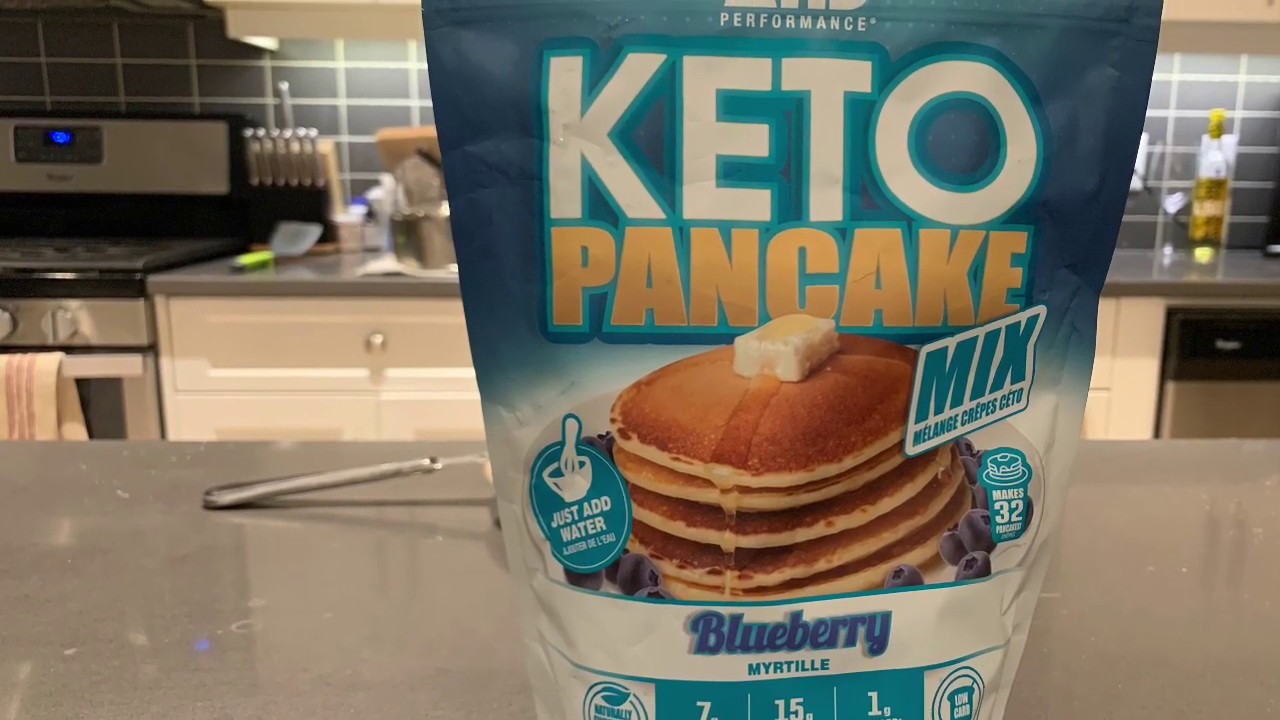 Discovering new brands and innovative products is one of our favourite things to do here at The Low Carb Grocery, so when we find a company that is truly exceptional in their commitment to health, nutrition, and the low carb lifestyle, we've simply got to share it with our customers! Join us as we explore the amazing brand that is ANS Performance, and discover all the delicious and nutritious keto-friendly foods they have to offer.
The Story Behind ANS Performance
ANS Performance has been around since about 2012, making them a fairly new player in the health food industry. However, even in this short time they've definitely made some big waves in the marketplace. The company was founded by a group of passionate athletes with decades of experience in the health supplement sector who made it their objective from day 1 to create a collection of products based on the 4 foundational pillars of passion, innovation, science, and quality.
Initially, ANS Performance focused their efforts on health supplements, protein powders, and related products for weight loss and sports performance. Over the years, their product line has grown into a diverse array of items, including specialized products for ketogenic, low carb, and vegan lifestyles. Today, ANS Performance products are in high demand across Canada by health-conscious people looking for the best in keto-friendly snack bars, low carb baking mixes, and more.
ANS Performance is also highly engaged with the fitness community, and has a thriving ambassador program of enthusiastic influencers. These advocates are sharing their own personal experiences using ANS products, bringing positivity and encouragement to their followers around the world. Professional athletes and amateur fitness enthusiasts alike are all coming together around the common goals of better nutrition, healthy living, and striving to become their best selves.

What Makes ANS Performance Low Carb Products Different?
For starters, one of the key differentiators of ANS Performance is how rigorous their testing and quality control standards are. Everything ANS Performance makes is evaluated and tested by a third-party lab to verify purity and potency, which means that only the best and highest quality ingredients are selected to be used in their products. In addition, the company abides by strict health and safety standards in their operations, with all facilities inspected and approved by federal health regulators in both Canada and the USA.
More than this, however, is the fact that the team at ANS Performance isn't just committed to producing great health supplements and keto foods. They are committed to making products that meet their own high personal standards for taste, quality, and performance. Considering how passionate their team is about health and how serious they are about the quality of foods they put into their own bodies, this speaks volumes about what you can expect from ANS Performance products.
Speaking of which, let's now take a look at the different categories of low carb and ketogenic products from ANS Performance that you'll find right here at The Low Carb Grocery!
Browse the full range of ANS Performance products here at The Low Carb Grocery.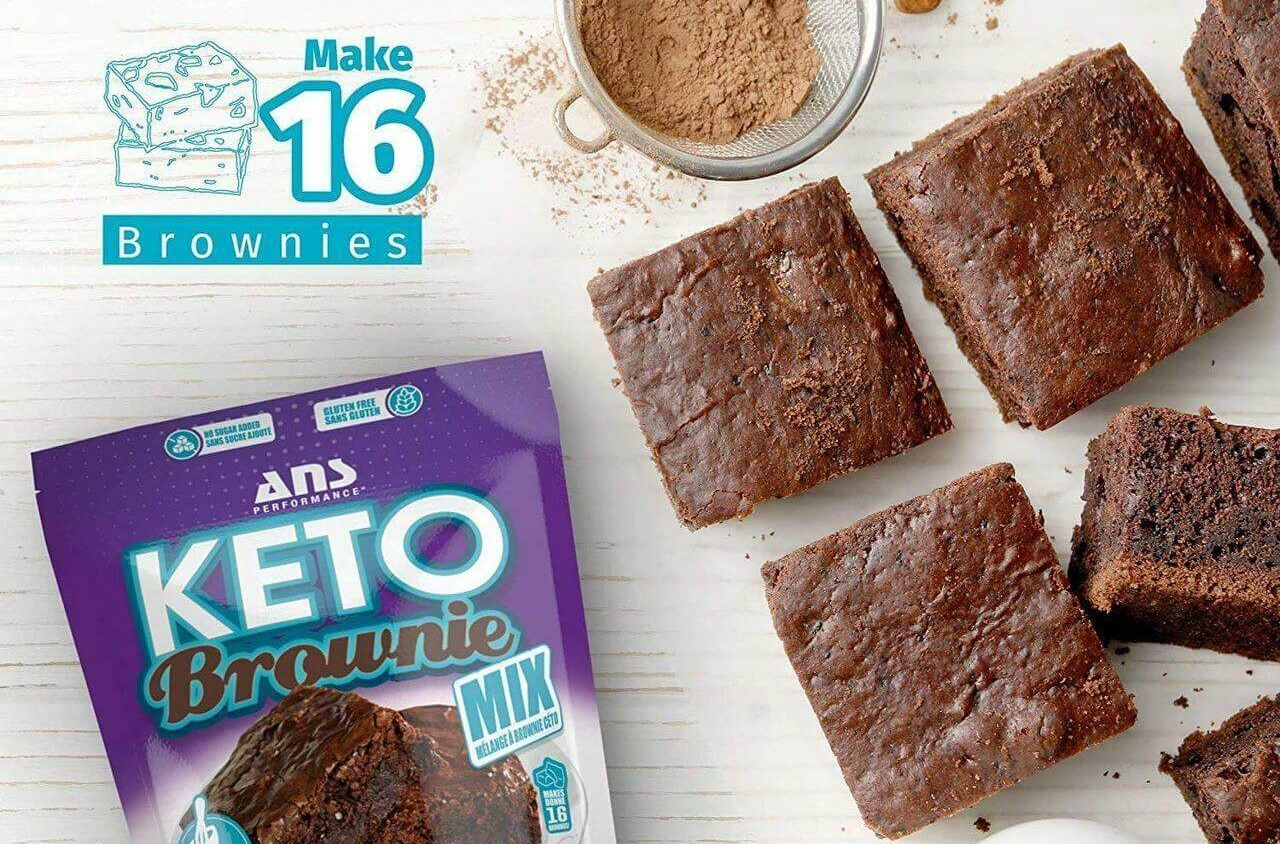 ANS Performance Keto-Friendly Baking Mix
Making amazing baked goods the low carb way is easy with the right combination of ingredients like almond flour and alternative sweeteners. ANS Performance takes this idea to the next level by formulating baking mixes that take all the guesswork out and make rich, moist, and decadent cakes, brownies, muffins, and loaves. All you need to supply is the water, eggs, and vegetable oil, and ANS Performance baking mixes take care of the rest!
Choose from mixes to make keto-friendly
carrot cake
,
vanilla cake
,
banana nut bread
, and
chocolate chip brownies
. After the first bite, you won't believe that such great taste came out of a pre-made healthy baking mix. Each serving is low in carbs and contains zero added sugar, and is gluten-free, keto, paleo, and vegetarian-friendly. If you're looking for the best way to make incredible guilt-free baked goods, ANS Performance bake mixes are for you.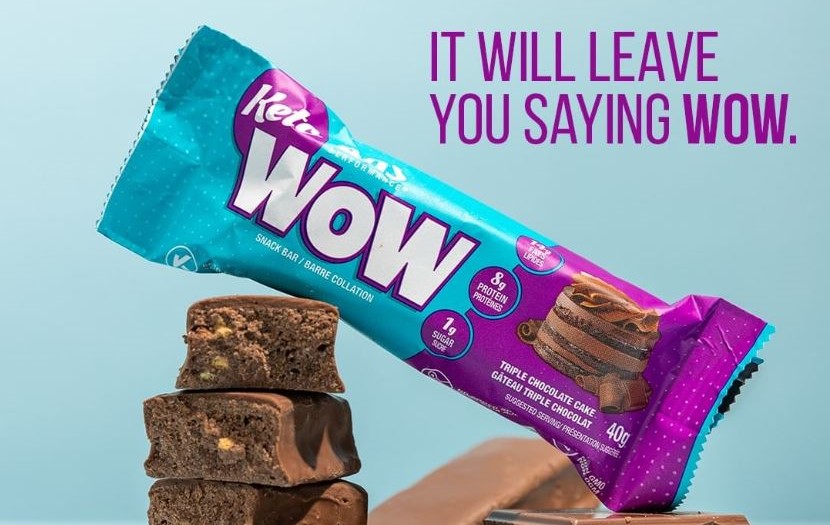 ANS Performance KetoWOW Protein Snack Bars
When it comes to snack bars, there are nearly countless options to choose from and dozens of brands vying for your attention. But how many of them really have the same combination of great taste, nutritional value, and top quality ingredients of ANS Performance snack bars? Not many, that's for sure. Each KetoWOW bar contains just 3g net carbs and 1g of sugar, and packs in 14g of healthy fats and 8g of protein for long-lasting energy.
As impressive as those numbers are, the biggest 'wow' of KetoWOW bars is the incredible variety of delectable flavours. These taste more like rich and decadent candy bars than they do health food snack bars! Choose from mouth-watering flavours like Maple Glazed Walnut, Lemon Strawberry Cheesecake, Salted Caramel, Triple Chocolate Cake, Peanut Butter Chocolate, and Mint Chocolate Chunk. You can buy ANS Performance KetoWOW snack bars individually or in convenient 12-packs.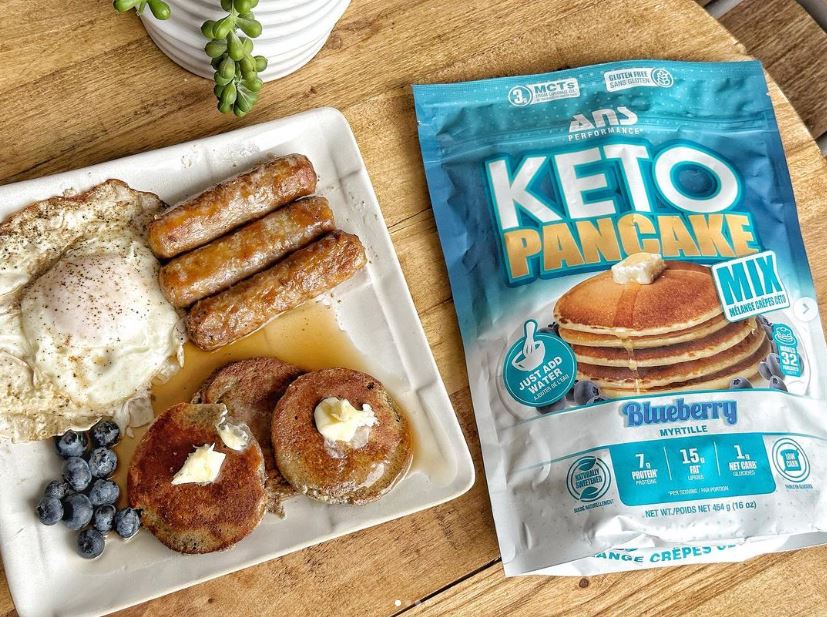 ANS Performance Low Carb Pancake Mixes & Maple Syrup
Breakfast is always called the most important meal of the day, so you want to make sure you're fueling up for the day with proper nutrition and great tasting foods. For those who are living the low carb lifestyle, you might not always think of pancakes as a great breakfast option, but ANS Performance is here to show you that they sure can be. With top quality low carb ingredients like almond flour and stevia sweetener, ANS Performance keto pancake mixes come in at just 1g net carbs per serving.
Just like their snack bars, ANS Performance takes flavour seriously in their pancake mixes. In addition to classic Buttermilk, try their other delicious pancake mix flavours like Apple Cinnamon, Banana, Blueberry, Choclate Chip, and irresistible Pumpkin Spice. All you need is water and ANS Performance pancakes can be ready to serve in just minutes. As a bonus, you can also make delicious waffles with the same mix. Just cut back on the amount of water per the instructions on the package for waffles. Trust us, they're amazing! Of course, what's a stack of hot pancakes or waffles without a tasty syrup to drizzle over it? ANS Performance takes care of this with their very own keto-friendly maple flavoured table syrup. Zero sugar, gluten-free, and completely delicious, it's the perfect way to top pancakes, waffles, ice cream, and other low carb desserts.
Stay Connected
If any of the ANS performance keto low carb products has sparked your interest, we encourage you to try them out and write a review on our website, leave a comment on our Facebook page under this blog post, or tag us on Instagram @lowcarbgrocery! Whether you're trying low carb or keto for the first time or if you're a seasoned pro, be sure to join our conversations on Facebook and Instagram! We'd also love to hear what you think about our content, our products, and our customer service by leaving us a Google Review! And lastly, don't miss out on deals, updates, and keto trends each week on our low carb newsletter!
More Low Carb Lifestyle Articles