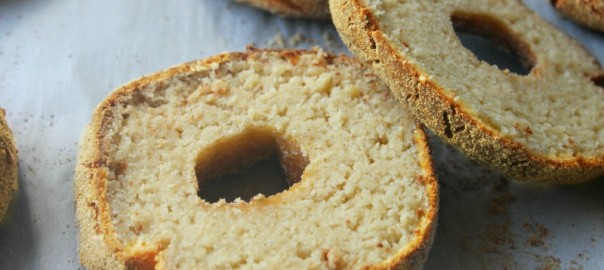 Introduction to Dream Breads and Bagels
Introduction to Dream Breads and Bagels
Breads and bagels are the kind of products that many of us just simply NEED to have as part of our meal plans. Their versatility in a lot of recipes mean they can be used for breakfast, lunch, or dinner and even for snacks. However, when you're on the low carb diet, it can be a challenge to find a good quality loaf of bread or bagels that are low in carbs but still taste really yummy. Fortunately, Bakers Deluxe has come to the rescue of low carb dieters with a fantastic line of breads and bagels that deliver all the great taste you want, while keeping the carb counts under control.
Dream Bread and Dream Bagels from Bakers Deluxe are consistently rated as some of our customers favourite products, and we definitely concur! The taste, texture, and flavour of Bakers Deluxe products are second to none, and we're sure you'll agree.
How are Bakers Deluxe products different?
For starters, Bakers Deluxe uses a combination of different low carb flours as the base. Their mix includes almond meal, golden flaxseed meal, oat fibre, wheat fibre, and wheat protein isolate, among several other ingredients depending on the type and flavour of the bread or bagel. Because Dream Bread and Dream Bagels are made to be very high in fibre, they are quite filling and don't leave you feeling hungry.
Dream Bread from Bakers Deluxe
If sliced bread is something you've been missing on your low carb diet, you've got to try Dream Breads. You can find varieties such as rye with caraway seeds, superflax, pumpernickel, and even cinnamon raisin. Whether you're planning on making the ultimate Dagwood sandwich, or just want a tasty slice of toast in the morning, you'll love the great taste and the nice soft, moist texture of Dream Bread. Shop the full line of Dream Bread from Bakers Deluxe here.
Speaking of Dagwood Sandwiches, here's a great recipe for one from Nick at SeriousEats.com that you can use to create your own. Just swap in some slices of rye Dream Bread instead of regular bread and customize it to your hearts' desire by adding or subtracting any layer you want to suit your own taste. Enjoy!
Dream Bagels from Bakers Deluxe
Once you find a great bagel, you stick with it, and Dream Bagels from Bakers Deluxe definitely fit that description. Our customers rave about the classic taste and texture that these bagels deliver, and they are always impressed at how fresh they are. Many customers find them to be the best bagels they've ever had! Available in popular varieties like everything, sesame seed, cinnamon, and classic plain, these bagels are great with cream cheese or as the basis for a fantastic deli sandwich. Shop the entire range of Dream Bagels from Bakers Deluxe here.
Dream Buns and Rolls from Bakers Deluxe
It's not just bread and bagels that you can find from Bakers Deluxe. They've also got a great selection of buns and dinner rolls to choose from. You'll never need to skip the bun at a backyard barbecue ever again with these low carb hot dog buns and low carb hamburger buns. And their low carb dinner rolls are soft and delicious, and perfect for any big family meal that you may have planned.
Conclusion
Bread and bagel lovers need not fear about the loss of some of their favourite foods because they're on a low carb diet. Bakers Deluxe products are the solution that you've been waiting for! Give some a try today and we're confident that you'll feel the same way that the rest of our customers do about these amazing breads, bagels, buns, and rolls. Click here to browse the entire line of Bakers Deluxe products. Happy eating!