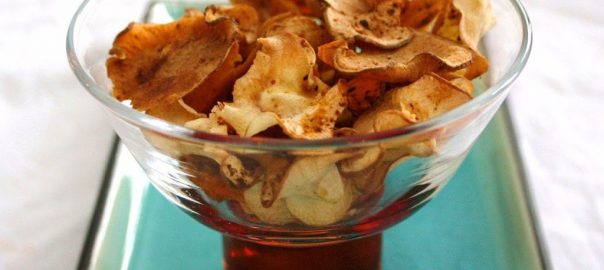 Introducing Hardbite, the Delicious Root Vegetable Chips
Intro to Hardbite – Root Vegetable Snack Chips
For decades, potato chips have been a pantry stable and a favourite snack for people all over the world. There have been innovations like kettle cooking, ridges and funky flavours, but for the most part, this snacks product has remained the same. Hardbite Root Vegetable Snack Chips is a game changer, offering snack lovers a healthy alternative to the average potato chip.
In this article, we'll introduce you to Hardbite, one of the most popular root vegetable chips that's crunchy, salty, a little sweet and totally addictive. We recognize that finding delicious and healthy snacks can sometimes feel like an impossible challenge. Hardbite has overcome this challenge and offers customers a healthy alternative. It's a snack that our customers rave about!
About Hardbite Handcrafted-Style Chips
The journey to create the perfect chip didn't happen overnight, but the effort was worthwhile as Hardbite is true gourmet quality chip that is hearty, salty, rich in nutrients and contains no artificial ingredients. Hardbite tops the charts for lovers of root vegetable chips. Crafted in Western Canada, Hardbite is kettle cooked, utilizing small batches that allow for optimal cooking and maximum crunch. Chip fans should rejoice!
Using only the best and freshest ingredients, Hardbite is gluten-free, trans fat free, cholesterol free, non-GMO and have a lower amount of carbs than other popular chips. The goal was to create a chip that reflected the natural beauty of Canada and the value of clean living, and Hardbite did just that. The small and dedicated team at Hardbite carefully create and inspect every bag during production. This root vegetable chip has received accolades from food critics and writers and has developed an extremely loyal fan base.
Let's take a closer look at the flavours and nutritional value to better understand why Hardbite is the perfect savoury snack.
Winning Flavours
Hardbite Root Vegetable Snack Chips comes in carrot, beet and parsnip flavour, letting you enjoy the natural sweetness of these hearty vegetables. These three delightful flavours are a great introduction into the world of root vegetable chips. While these are the three flavours we carry and that our customers love, you can check out the entire product line by visiting the Hardbite website.
Let us know if you think there's another flavour we should carry.
Nutritional Value
Every time you pop open a bag of Hardbite, you are getting amazing quality and impeccable taste. These perfectly seasoned root vegetable chips are aromatic and higher in fiber and lower in sodium than many traditional potato chips brands. They are made from natural ingredients grown in Canada, offering a healthy alternative that can quench your snack craving. Just in case you need a bit more convincing, you can use Hardbite chips as a crumble on top of pastas and casseroles for that extra flavour instead of salty regular potato chips.
It's a guilt-free option for people who like to indulge in a salty snack. Hardbite lets you do that as often as you want. It's a great addition to your pantry.
Summary
 There's so much to love about Hardbite Root Vegetable Chips! They're so popular that it's hard to keep on the shelf. The moment you try one, you'll want to finish the whole bag. If you're bored with potato chips and want a healthy and fresh option, then be sure to give Hardbite a try. Trust our customers who love Hardbite…you won't regret it!