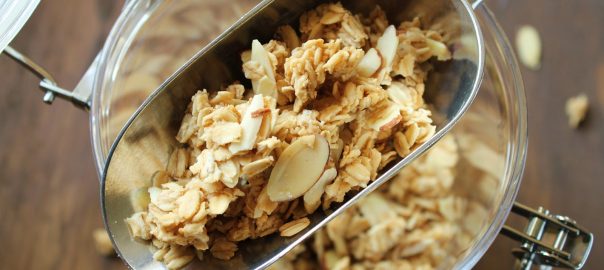 Intro to Nutritious Living: Hi-Lo Cereals Line of Flavours
Intro to Nutritious Living: Hi-Lo Cereals
Most people are aware that breakfast is the most important meal of the day. It fuels us until lunch and should provide enough nutrition to carry us through the day. Eating the right breakfast is key to your diet and to general healthy living. So why do we eat unhealthy food like syrup-covered pancakes and sugar cereals for breakfast? These types of food make us feel tired and are high in fat and carbs.
In this article, we'll introduce you to Nutritious Living's Hi-Lo cereals, a breakfast option that is almost too good to be true. We'll take a quick look at the company and the product, highlighting how this delicious cereal can start your day off right. It's a wonderful alternative and is part of a healthy diet.
About Nutritious Living
Part of the Organic Milling company, Nutritious Living was founded in Pasadena, California, making granola in a health food store in 1969. The company built their popularity locally before moving their operations to a larger facility with the goal of growing their brand awareness and expanding their customer base. They eventually moved to San Dimas, California and were successful in their mission. Every year, their high-quality cereals gained more fans.
Marrying art and science, Nutritious Living provides healthy, affordable food that doesn't skimp on taste. There's a reason our customers rave about the Hi-Lo cereal!
Flavours
The typical breakfast cereal comes in flavours that add sweetness. This is usually at the expense of health, racking up unnecessary calories and carbs. This is a counterproductive way to tackle breakfast. The goal with breakfast should be to keep the fat in check while getting your blood sugar levels up. Of course, you should still enjoy eating cereal.
Hi-Lo cereals come in the following amazing flavours:
These flavours naturally sweeten the cereal, providing a great taste without sacrifice its healthy properties. Whatever flavour intrigues your taste buds, you know you are having a cereal that doesn't compromise health for taste. A natural cereal that balances high protein, taste and low carbs is why Hi-Lo is so unique in the marketplace.
Nutrition and Ingredients
Per 30g serving, most Hi-Lo cereals contain only 1g of fat and zero saturated and trans fats. With 12g of protein and 6g of fiber, they provide everything you need for breakfast. They trump most cereals in health and taste, and have the added benefits of soy protein and dietary fiber. By replacing other cereals with Hi-Lo your body will thank you. If you can maintain this diet through lunch, you'll feel and look better.
Keep in mind that this is not a gluten-free product. Ingredients include natural antioxidants, vitamin E, rice flour, corn bran and evaporated cane juice crystals for wonderful sweetness. You can keep it healthy by adding some fresh berries, natural honey and a bit of plain yogurt.
Summary
Good health starts first thing in the morning so take back breakfast! You deserve to start your day with a cereal that's delicious and provides all the nutrients to keep you happy and energized until lunch. There's little doubt that if you give Hi-Lo a shot, it'll become your breakfast of choice.
You don't have to sacrifice enjoyment for health, as this product provides both. Give the line of Nutritious Living cereals a chance and you won't look back.