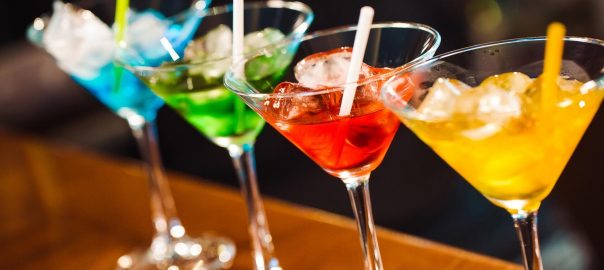 Guilt-Free Low Carb Cocktails With Chase Mixers
Chase Keto & Low Carb Cocktail Mixers – Discover a New Way to Enjoy your Favorite Cocktails
Just because you're on the low carb or keto diet, it doesn't mean you can't enjoy the occasional spirituous beverage. We've already talked once before about how alcohol fits with the low carb diet, and how it's not necessarily a no-go zone. Ultimately, like many other types foods that you need to manage as part of the low carb diet, it's the sugar in many drinks that is the main source of carbs. By managing the sugar, most low carb dieters can safely include alcohol in moderation as part of their lifestyle.
For low carb and keto dieters who are fans of mixed drinks, especially those types that use colas and sodas, this can prevent a bit of a challenge. Sure, there are plenty of sugar-free fizzy drinks you can choose from, but they don't always have the characteristics that you want in your cocktails. Fortunately, Chase Cocktail Mixers bring the perfect flavours to your beverages, with zero sugar and no guilt.
How do Chase products deliver such great taste in a way that works for low carb and keto diets? Well, let's find out!
Sparkling or Flat? You choose!
The first thing you need to know about Chase Cocktail Mixers is that they come in the form of concentrated drops. This means that you get to choose if you want your drink carbonated or not simply by selecting your favourite soda water or flat mineral water. This is a great way to have your drink your way, no matter if you prefer fizzy or flat, any time you want it.
Sweetened with Stevia
The next thing you need to know about Chase Cocktail Mixers is that they use Stevia as their sweetener, which is one of the most universally accepted sweeteners for low carb and keto dieters. Stevia is a naturally sourced sweetener that has a great taste just like regular sugar, but has zero carbs in it, making it perfect for sweetening all kinds of foods and beverages.
Loaded with B-Vitamins
Another advantage to choosing Chase Cocktail Mixers to make your drinks is that they're loaded with B-vitamins like thiamine, riboflavin and niacin, along with many others. These vitamins, aside from being essential nutrients, are a great way to help the body stave off the effects that are typically associated with the dreaded 'hangover'. How's THAT for some brilliant beverage science?
Choose Your Chase
Whether you're a classic cola fan or prefer something with a fruity and tropical flavour, Chase has got you covered. Let's look closer at each of these tasty options.
Enjoy the classic taste of cola and mix your drink to your exact preferences by adding a little more, or a little less, to suit your mood. Chase cola mixer is perfect for many of the popular drinks that mix cola with spirits like rum, whisky, or vodka, and delivers a taste that is almost identical to the big brand colas. Our customers have left many rave reviews on Chase cola mixer, calling it a 'game changer' that has totally blown them away.
Chase Cocktail Mixer – Tropical Thunder
With Chase Tropical Thunder in your glass, it'll be like the sun is shining and the warm breeze is blowing all year round. If you're a fan of the kinds of drinks that taste like summer in a glass, then this fruity flavour shot is exactly what you'll want. Chase Tropical Thunder mixes great with spirits like tequila, rum, and vodka and makes for a ridiculously delicious beverage that doesn't feel syrupy or heavy like other drink sweeteners.
How to Use Chase Cocktail Mixers
Want to get a head start on mixing up great drinks with Chase Cocktail Mixers? Check out this handy instructional video from Chase that covers all the basics that you'll need to know.
At the end of the day, using a Chase Cocktail Mixer is incredibly easy. It really just needs three things to go with it; a glass, your desired spirit, and your choice of club soda, sparkling water, or flat water. That's it!
The rest is entirely up to you, so don't be afraid to get creative and try some unique combinations. The more you experiment, the more fun you'll have discovering the next great drink!
Tasty Low Carb Cocktails to Try with Chase Cocktail Mixers
Looking for some inspiration on what to do with your Chase Cocktail Mixers? Here's a few unusual drink recipes that will have your thirst quenched and your taste buds asking for another!
Nueva Cuba
This clever creation is the perfect thing to refresh you on a hot summer patio. Fill a tall glass halfway with your water of choice, and add a squirt of Chase Cola mixer. Top the remainder of your glass with your favourite low carb light beer, and you've got a delightful drink that is a great way to beat the heat. Cheers!
Tropical Thunder Margarita
Now here's a drink that you'll be making again and again! In a blender, combine ice, water, tequila, and a squirt of Chase Tropical Thunder mixer. Be sure to do quick taste test before you blend just to make sure its sweetened to your preference, and if it needs another squirt of Chase, go for it. Then, blend it all up, rim your glass with salt, pour, and enjoy!
Mix Up Some Fun with Chase
People on a low carb and keto diet are sure to love the ability to customize the sweetness and taste of their drinks with just a squirt of Chase Cocktail Mixers.
Forget about diet colas that just don't taste right, or syrupy blended drinks that leave an unwanted lingering flavour in your mouth. Now, you can have authentic taste from your cocktails without any of the guilt.
Give Chase Cocktail Mixers a try today, and have some fun creating an exciting new beverage. We propose a toast, to Chase!