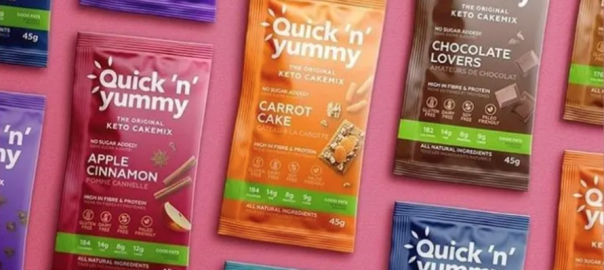 Quick N Yummy No Sugar Added Products
No Sugar Added Keto Friendly Products from Quick N Yummy
Explore keto-friendly, no sugar added mug cake mixes, keto snack brittle and more from Quick N Yummy! Plus, learn about the story behind this family-owned brand.
Quick N Yummy brings tasty nutrition to low carb and keto dieters in the form of convenient snacks designed to satisfy cravings and meet keto macronutrient requirements. After navigating a medically necessary ketogenic journey with their son, Sam, the owners of Quick N Yummy sought to bring the same delicious, low-carb high-fat treats from their home kitchen to customers around the nation.
Explore the full range of products from Quick N Yummy below and learn about Sam's ketogenic journey to combat a childhood neurological disorder, which turned out to be just the beginning of a greater mission to support other low carb dieters!
Disclaimer: The information in this article is not intended to replace personalized medical advice. A low carb diet may not be suitable for you. Consult your health care provider before making any changes to your lifestyle or use this information at your own risk.
Sam's Ketogenic Journey
Quick N Yummy began when the owners' son, Sam, was diagnosed with a serious neurological disorder at a young age. When Sam was just three years old, his mother witnessed the first of over 20,000 seizures that Sam would go on to have before receiving effective treatment. Sam's ketogenic journey began at five years old and has allowed him to be seizure free for over 13 years now.
To help their son, Sam's parents educated themselves as much as they could about the ketogenic diet, which has been shown to help reduce seizure frequency in children and adults suffering from neurological disorders. After learning about everything from macronutrient ratios to the importance of fat quality and quantity on this diet, Sam's mother, Melissa, put her creativity and passion for baking into developing a line of delicious, kid-approved low carb snack products that are uniquely catered to the needs of this strict diet. These products have not only supported Sam's journey to better health, but have also allowed customers following similar diets to have access to healthy, quick and nutritious snacks to support their own journeys!
How The Ketogenic Diet Treats Neurological Disorders
For centuries, ketogenic diets have been used to treat a variety of ailments and diseases ranging from epilepsy to heart function, lung capacity, and even cancer. Modern fad-diet culture has spawned a new interest in the ketogenic diet in recent years, primarily as a way to assist with weight loss, but its medical benefits remain a long-term solution for individuals suffering from chronic neurological diseases, like Sam.
You may be wondering how exactly the ketogenic diet works to alleviate symptoms of neurological disorders, or how our diets affect our brains at all. In fact, what we eat, how much we eat, and when we eat are all factors in our brain function. The food we eat provides fuel for our bodies and chemical reactions that occur during digestion trigger the release of hormones that have effects on everything in our bodies from metabolism and fat storage to our moods. Learn more about how food affects our moods on our blog!
Although the brain's primary source of fuel is glucose (obtained from dietary carbohydrates) it can also use ketones, which are metabolized from fat sources. When stores of glucose are depleted, the body automatically shifts to fat metabolism to produce ketones. The ketogenic diet promotes fat burning as the primary energy source for the body by limiting carbohydrates and increasing fat intake.
Seizures occur when networks of neurons in the brain fire when they are not supposed to, either due to an excess of excitatory neurotransmitters such as glutamate or a lack of inhibitory neurotransmitters such as GABA (gamma-aminobutyric acid). The ketogenic diet has been shown in clinical studies to reduce the amount of glutamate in the brain and promote the synthesis of GABA, reducing the likelihood for seizures to occur due to either cause.
Another way the ketogenic diet supports optimal brain function is by decreasing inflammation in the brain, which is the root cause of other neurodegenerative diseases such as Alzheimer's, or even more mundane symptoms including brain fog, slow mental recall, and poor mental focus. In addition, a clean keto diet has also been shown to alter the gut microbiome in a positive way, and there is strong evidence that suggests a correlation between gut and brain health.
While not all patients with neurological disorders see a complete reduction in the frequency of seizures after adopting a ketogenic diet, there have been studies that show at least a 50% reduction in the frequency of seizures in more than half of patients, with about 10-15% becoming completely seizure-free. If you or someone you know suffers from a neurological disorder, be sure to discuss the potential risks and benefits of a ketogenic diet as treatment with a health care practitioner prior to making any lifestyle changes.
Keto Mug Cake Mixes
The first products to come out of the Quick N Yummy kitchen were these delicious keto mug cake mixes! Made from a blend of all-natural ingredients that are pre-mixed and ready to prepare, these mug cakes are convenient, nutritious and totally crave-worthy. Simply pour the mixture into a mug, add 2 tablespoons of water, and pop in the microwave to enjoy a decadent molten treat ready in minutes! These cakes are not only delicious, but they are also packed with fibre, healthy fats, and protein, so they can be enjoyed anytime. Serve them with a dollop of nut butter or keto-friendly ice cream on top and indulge without the guilt!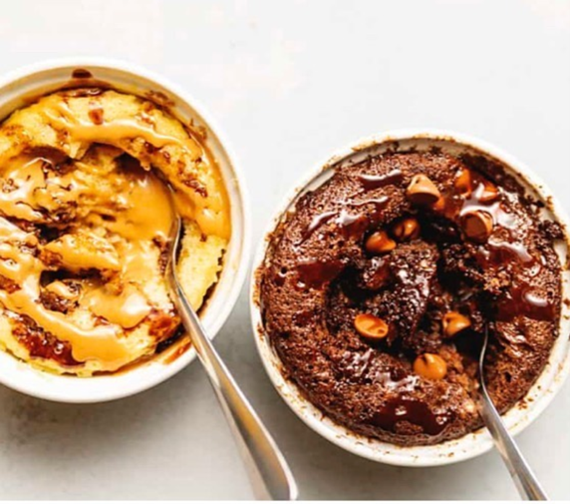 Pictured: Quick N Yummy Keto Mug Cakes in Chocolate Chip Muffin (left) and Walnut Brownie (right)
No Sugar Added Keto Brittle (sold in western areas of Canada only)
This Keto Brittle is the perfect snack to take with you on-the-go. Packed with nutrients and healthy fats from a variety of nuts and seeds melded together with sugar-free caramel, this brittle will keep you full, energized and satisfied!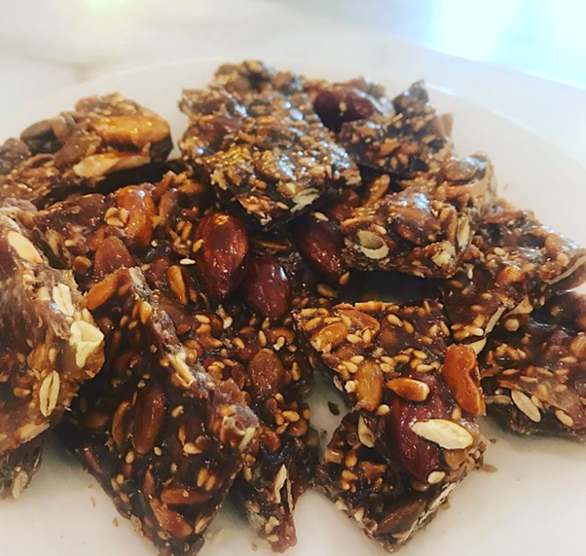 Pictured: Quick N Yummy Keto Brittle
No Sugar Added Keto Krack Crunch (sold in western areas of Canada only)
So good it shouldn't be allowed on a diet, this Keto Krack Crunch is the perfect example of Quick N Yummy founder, Melissa's, pure creativity and expertise in keto baking. Layers of nuts, sugar-free caramel and sugar-free chocolate create the perfect indulgent snack, while keeping you on track of your macronutrient ratios.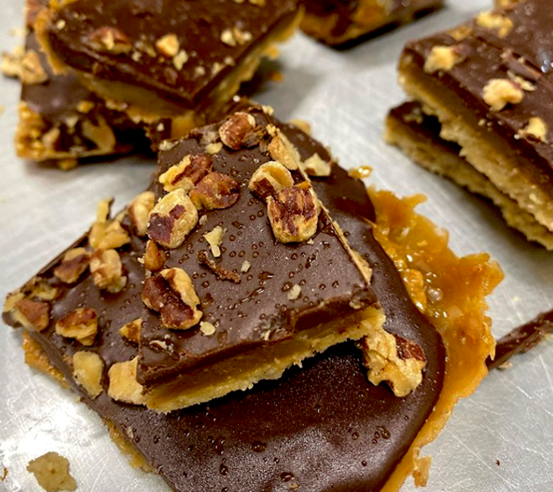 Pictured: Quick N Yummy Keto Krack Crunch
Stay Connected
We hope you enjoyed learning about one of our favourite keto-friendly brands! If you would like to share your thoughts or experiences on these products with our online community, head over to our Facebook and Instagram pages to keep the conversation going!
Please also consider leaving us your thoughts with a Google Review, and remember to sign up for our free email newsletter, where you'll find the best low carb deals, news, and trends!
And, as a special thank you to our low carb lifestyle readers, we are offering an exclusive discount on all Quick N Yummy products at The Low Carb Grocery. Apply code YUM10 at our online checkout to receive 10% off your purchase of any Quick N Yummy items mentioned in this article.
Valid online only or redeemed for in-store pickup option, which is available at online checkout. Limit one use per customer. Promotion may end without notice and/or while promotional quantities last. No substitutions or rain checks, please. Valid until 2022-01-31.