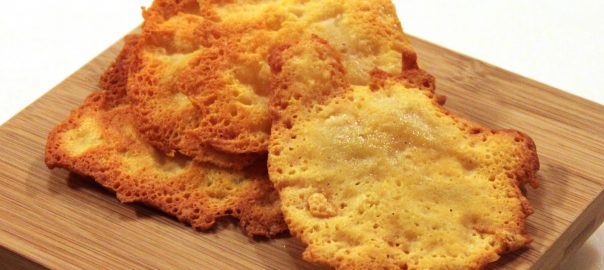 10 Amazing Low Carb Snacks – Bread, Wraps & More
Top 10 Low Carb Products
The Low carb movement is a bit of a diet rarity, having withstood the test of time and avoided the dreaded "fad" label. This is probably because it doesn't require much sacrifice and offers so many delicious alternatives. Our job is to make sure people are aware of what low carb product are available, so they can incorporate them into their regular meal and snacking routines.
Let's review 10 of the best low carb products that are available that can spruce up your salads, sandwiches, desserts and snack time.
Salad Dressings
There's no point in eating a healthy salad if you're just going to cover it with unhealthy dressing. Luckily for salad lovers, Walden Farms has an excellent line of dressings that will make your salads pop with flavours like bacon ranch, balsamic vinaigrette, and creamy Italian.
Walden Farms salad dressing line is made from natural ingredients like organic soy, ginger, lemon juice, crushed garlic, dijon mustard, and fresh herbs and spices. It's perfect for a Caesar, garden, cobb, caprese or a variety of Asian inspired salads. It even works well when added to turkey burgers or salmon dishes.
Fresh Dress offers a homemade approach to low carb salad dressing. Their addictive flavours include Green Goddess, and the uniquely cheesy Wicked Caesar. Your salads won't suffer and your health and waistline will thank you.
Bread
The thought of a life without bread makes a lot of people discard the idea of low carb. Well, we're here to tell you that Bakers Deluxe offers bread products that are crusty around the edges, pillowy in the middle and elevate any sandwich. With only 1 gram of net carbs you can indulge in a guilt-free bread bounty.
A fit for most low carb diets, Betty Frozen Light Bread is tasty and can be used for any meal or recipe that calls for bread. Made from 100% whole wheat flour, these loaves are healthy and full of fiber.
Cheese Snacks
Cheese snacks can be crunchy or soft, and are synonymous with being packed with carbohydrates. Just the Cheese uses top quality Wisconsin cheese to craft the perfect snack for your savoury taste buds, while fitting perfectly into any low carb diet.
A ton of flavours—Crunchy Jalapeno, Nacho, Sour Cream and Onion—keep things fresh and replace your usual cheese snacks like Doritos and Cheetos. High protein and the crunch that people crave from their snacks.
There's nothing quite like the crunch of a cheese snack. Moon cheese offers that crunch along with a wallop of cheddar, gouda or pepper jack flavour. As satisfying as any popular chip brand. Once you try one, making the switch will be easy.
Baking Mixes
A baked good is only as delicious as its ingredients! Wheat Free Market is a quick mix that saves time and produces fluffy baked goods. With only 2g of carbs, it can be used in most baking recipes, even those found in the Wheat Belly 30 Minutes (or less!) cookbook.
Do you enjoy eating soft biscuits, scones and pancakes? Carbquik can make perfect versions of these popular foods with a minimal amount of carbs, sodium and calories and no sugar alcohols. Every baked good lover will enjoy this baking mix that works like traditional brands.
While its name might sound like this product is only for people with diabetes, it's a great low carb alternative for anyone who enjoys baked goods. Diabetic Kitchen allows your you to bake banana muffins, chocolate muffins and chocolate brownies that will be scrumptious each and every time.
Protein Ice Cream
One of the coolest low carb products on the market is Cool Whey, which contains 60 g of protein. It replaces fatty ice creams with a smooth texture and rich body that will remind frozen treat fans of their favourite brands. It's an innovative option to quench a sweet tooth and replace protein bars and shakes.
Summary
How great is it that you can enjoy your favourite foods and not worry that you're eating something that is high in carbs? These products can give you the feeling of guiltless satisfaction without the frustration that comes with sacrificing your health goals. There are a ton of options, all of which are tasty and healthy.
Give these products a try and you'll love all the flavour and health rewards that they offer!