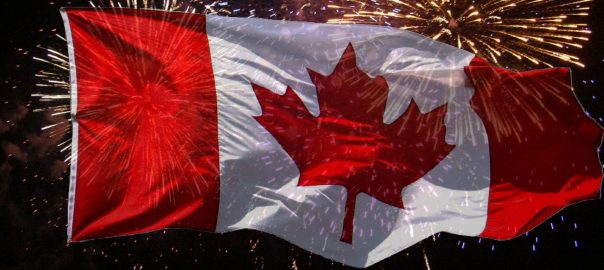 2019 Canada Day Low Carb BBQ Ideas
Celebrate Canada Day 2019 with an Amazing Low Carb BBQ Feast
Start inviting friends and family to your place for a big Canada Day celebration, because we're going to give you all the tips and advice you need to put on a fantastic barbecue feast that everyone will enjoy. We've pulled together a great list of things to consider when planning your Canada Day barbecue that will help things run smoothly and ensure that everyone has something delicious to choose from before, during, and after dinner.
First, Know Your Guests
Planning a great barbecue for family and friends begins with knowing what kinds of things will be a hit and what things you may want to avoid. Food allergies and dietary restrictions should be considered first. Be sure to find out what types of foods and drinks are guaranteed to be safe for all of your guests. In addition, you'll also want to be aware of any guests who may be vegan or vegetarian and take care not to cook their food on the same surfaces or with the same tools that have been used to cook meats. This includes setting aside a section of your grill for those foods and using a separate flipper and set of tongs. These guests will definitely appreciate your attentiveness and care.
Start with the Snacks
Canada Day parties tend to start earlier in the day when the sun is shining and there's lots of time to laugh and play before dinner is served. This means that you'll need to have a selection of snacks for your guests to munch on throughout the day until the big feast begins. Offering a selection of hot and cold appetizers to your guests will help make sure that no one will get too hungry through-out the day. Things like veggie sticks and dips are always a great fit and work for pretty much all kinds of dietary concerns. Chips and crackers are popular, too, and there are plenty of low carb options to choose from. Check out this article on great low carb appetizers for even more ideas for things to  keep your guests snacking on.
Stock up on Frosty Beverages
Keeping your cooler stocked up with ice cold drinks is absolutely essential on Canada Day, which is commonly one of the sunniest long weekends we have all summer, that is if mother nature co-operates. So be sure to have a variety of beverages for the kids to choose from, including sugar-free juice, sodas and kool-aid. For the adults, low carb beers, low sugar coolers and ciders, and a selection of mixed drinks will keep everyone refreshed and smiling throughout the day and long in to the evening. Here's a great collection of sugar free drinks that are perfect for hot summer days.
Offer a Variety of Meats
When it comes to the main course of the meal, we recommend offering a variety of different meats for your guests to choose from. Your typical barbecue fare of hot dogs, burgers, sausages, and grilled chicken is always a great way to fill up your guests, but why not include a new option this year? Kabobs are fast and easy to make and are always a big hit at a barbecue. You can even do a make-your-own kabob station, where guests can skewer their preferred combo of meats and vegetables for you to grill up fresh and hot for them. Sure, this takes a bit more time and effort to prep, but for smaller groups of guests, it can also be a lot of fun.
If you're feeling a bit more adventurous and want to offer something totally different for your Canada Day menu, check out this fantastic selection of summer barbecue recipes that are guaranteed to have your guests cheering.
Don't Skimp on the Salads
To go with your freshly grilled meat, you've got to have some cool salads to choose from. It's important to note that not all salads are created equal, and many standard salad recipes can have hidden carbs in them that you may want to avoid. In general, stick with leafy green salads that include plenty of other vegetables, and let your guests dress their salad themselves.
Offer a range of healthy salad dressing so that everyone ends up happy.
Here's a handy resource you can use for great low carb salads and dressings.
Scrumptious Sweets & Desserts
Once the main meal is over, it's time to indulge your sweet tooth and enjoy a nice dessert. If the day has been sunny and hot, consider offering a selection of frosty treats like sugar-free freezies, ice pops, ice cream and milkshakes. There are dozens of low carb and low sugar dessert recipes you can choose from to suit any style and any taste, from creamy and chocolatey to fresh and fruity. Here's an amazing set of low carb dessert ideas that you can use for inspiration.
Finish with a Bang
Everyone loves a great firework show once the sunshine fades and things start to get dark. This year, kick things up a notch and put on a fantastic show for the kids by asking everyone to chip in a bit of money and get some big fireworks to end the evening with a really cool light show!
Forget roadside stands or the multipacks available at convenience stores. Buy your fireworks online as you'll get more "bang" for your buck. Some of the biggest retailers include Kaboom, K&H Fireworks, and Victory Fireworks.  You can even see videos of what the different named fireworks will look like, so you know what to expect.
From flashy and sparkly to big and loud, you can find something that will make everyone ooh and aah!
Conclusion
Here at The Low Carb Grocery, we are proud to be Canadian! We certainly hope that this collection of ideas and recipes has inspired you to try something new and fun during the Canada Day long weekend this year.
Hosting a big barbecue with family and friends can be easy with the right planning, and with these tips we're sure that your menu will be getting rave reviews from guests of all ages. Happy Canada Day everyone!