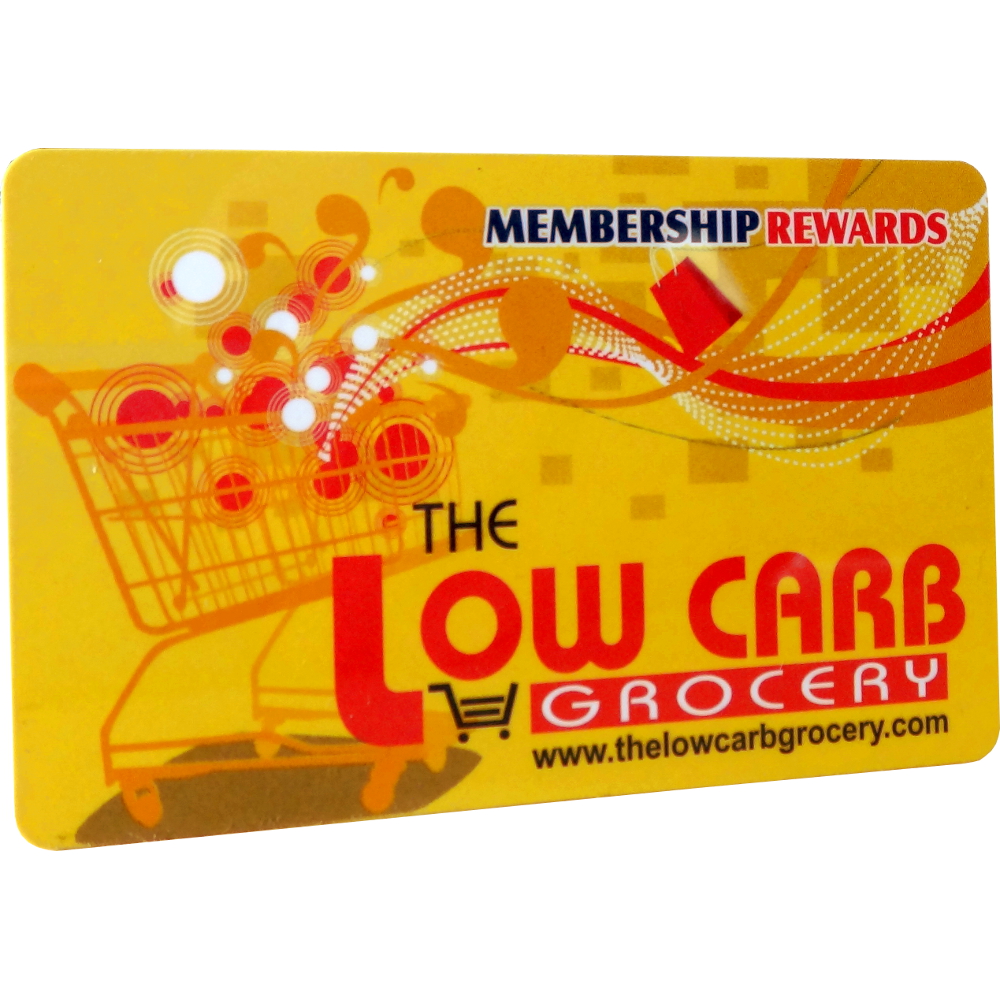 The Low Carb Grocery
Membership Rewards Program
Earn and redeem points for great savings! Its simple: Earn 10 points per dollar on everyday purchases (excluding taxes, gift card purchases, delivery charges). The more you collect, the more the points are worth at redemption.

Earn points faster with Points Accelerator Products which offer 2X, 3X, 5X or more reward points.

For Example: 5X Rewards products help you get to the highest redemption tier 5X faster - it's like getting up to 12.5% rebate when points are collected and redeemed at the highest tier.
Points Required for Credit Redemption Value
LAST UPDATED: August 16, 2010
Points Required
Redemption Value
5000
$5.00
10000
$12.00
20000
$30.00
25000
$50.00
30000
$75.00
Click [here] to view full terms and conditions.
How to Join
You are automatically enrolled into the Low Carb Grocery Rewards Program with your first purchase. You can also signup for our Rewards Program in-store.
Get the Card
A membership card will be sent along with your next order showing your Low Carb Grocery Rewards card number. Your card number is automatically linked to your web account so that all future purchases will also earn points.
Earn Points
The program is simple - Earn 10 points for every whole dollar spent. During special promotions, you may earn more points per dollar or bonus points on select products.
Redeem Points
Redeem points online for discounts (store credits) which can be used immediately on our website.

Points can be redeemed in-store for discounts during checkout. Just show your card.

In the future, other types of rewards can be redeemed and will be announced as they become available.