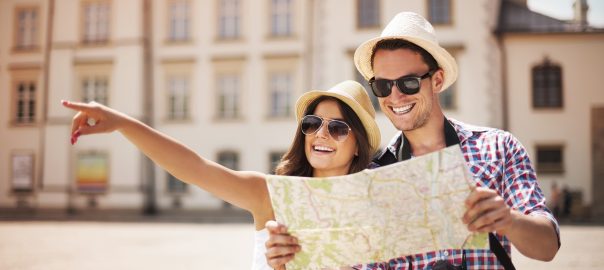 Vacations & Low Carb Diets
School is out, warm weather is here, and Canadians are itching to head out on vacation and make the most of the summer. Of course, going on a well-deserved vacation doesn't mean you need to risk setting your low carb or keto diet progress back. In fact, there are lots of easy things you can do to enjoy your vacation to the fullest and still stay on-track with your low carb or keto diet.
Let's be real for a moment; just because you're heading out on vacation, it doesn't mean you need to conform to the stereotype of indulging in every decadent and unhealthy food and drink that comes your way. Low carb and keto dieters know from first-hand experience that you don't need carbs to make delicious, indulgent foods, and these days there are plenty of restaurants and food all around the world that prove this fact.
However, even with low carb and keto-friendly dining options far more accessible than ever before, there can still be situations where a little research and pre-planning can go a long way in making it easier to enjoy great foods and still stay on target with your low carb or keto diet goals. To help in this regard, we've collected a variety of tips that you can use when planning your upcoming vacations to avoid the frustration of taking an unnecessary step back on your progress. Keeping on top of your low carb or keto diet is easier these days than it ever has been, and here's some simple ways that you can use to make sure it stays that way.
Never Assume, Always Check To Avoid Problems
Sure, it's a bit cliché, but you know what happens when you 'ass-u-me'. One of the surest ways to be disappointed in a vacation dining experience is to assume that a particular restaurant will have options that will work for you. Fortunately, checking the menus of different restaurants is fast and easy. Simply pull up their website on your smartphone and tablet, or simply give them a quick call to inquire about their dietary accommodations. Be sure to have a short list of simple and clear questions to ask that hit all the key points that matter to you, such as will they customize their dishes upon request, do they offer gluten-free or vegan options, etc.
Scope Out Low Carb and Keto-Friendly Restaurants Early
If you know someone who's traveled to a specific area previously, it might be worth a phone call or email to them asking for recommendations or suggestions that might provide a great dining experience for you. Another thing to check that is often quite helpful is the reviews that can be found on places like Yelp or TripAdvisor. Some may contain direct references to the willingness of the establishment to cater to specific dietary needs, or more detailed information on the nature of the food and how it is prepared. This type of information can be very useful in choosing where to go, and where to avoid. 
Research Nearby Sources of Fresh Local Produce 
Whether you're headed to a big city or a small town, there are always places where the locals know to get the best, freshest produce. Most of the time these farmers markets, produce stands, or specialty grocers can be found by searching online before you arrive. However, if you're finding it difficult to locate one, a quick inquiry to hotel concierges, nearby businesses, or even friendly passersby can answer your question and point you in the right direction.
These places are typically the best place to get fresh fruit and vegetables, making it easy to grab some low carb foods you can keep in your room or take to go for a quick and healthy snack whenever you're feeling hungry between meals. In addition, these shops often carry many other types of products from local farmers and producers including dried and cured meats like pepperoni sticks and jerky, which are perfect high-protein low-carb snacks for keto and low carb dieters.
Consider Places To Stay That Include Kitchen Amenities
For longer vacations where you may not want to eat out for every meal, which can get quite expensive, it's a great idea to look for lodging that includes different types of kitchen amenities. Most hotels and motels will include an in-room mini-fridge and coffee maker, but a little extra research before you book can reveal which places offer additional amenities such as microwaves, or more complete in-room kitchens. Residence-style hotels that are designed for longer stays are common in large cities, and short-term rental properties like AirBNBs can be found virtually everywhere from coast to coast. 
Having kitchen facilities available to you, in combination with those local produce stands and farmers markets we talked about previously, means you can quickly and easily prepare snacks or even full meals to your personal preferences any time you want. This can save you plenty of time and money that you can use to spend on more adventures and activities, exploring even more of the area that you and your family really want to see when on vacation.
Pack Smart Snacks To Resist Junk Foods While Traveling
One of the simplest ways to stay on-track with your low carb or keto diet while traveling is to pack a variety of healthy snacks to take with you on the road. Stopping for roadside snacks or visiting airport food vendors get very costly, very quickly, and they don't always have the healthiest options available. By packing up your own snack stash, you'll always have something tasty and healthy to munch on in between meals, and it won't make your wallet take a hit each time. 
Some of the tastiest snacks to pack in the car on a long road trip or in your carry-on for the plane include things like the delicious nuts and snack mix varieties from Handfuel, scrumptious sesame halva snacks from Achva, and Buff Bison high-protein meat snacks. The best travel snacks don't need to be refrigerated and won't get messy when it's warm in the car or plane, so it's a good idea to think about those aspects before you pack your bag of munchies. Check out our entire selection of healthy low carb and keto-friendly snacks here.
Take Advantage Of Fitness Facilities & Choose Physical Activities
Traveling isn't just disruptive to nutrition and eating habits. It can also throw fitness regimens out of whack, as there may not be the time to exercise as you normally would throughout the week, or there might not be suitable facilities or equipment to get your workout in. However, there are many hotels that feature impressive fitness rooms and swimming pools that you can take advantage of to maintain your fitness while on vacation. Since these are generally included with the price of your stay, there's really no reason to not use them to your benefit.
Furthermore, the choice is yours when it comes to selecting the various activities you participate in while on vacation. Things like walking tours, trail hikes, and cycling adventures abound in tourist hotspots and offer amazing experiences that you can't get from looking out the windows of a tour bus. Of course, simply choosing to walk places rather than jump in taxis or on trains has the multiple benefits of being more affordable, acting as a source of exercise, and sometimes it can be even faster getting to places by walking than it would be using motorized transportation in many traffic-heavy city centers during peak times. 
Enjoy Your Summer Vacation & Stay Healthy 
Whether you're exploring everything that Canada has to offer, or are venturing internationally to take in the sights, sounds, and flavours of an exotic new environment, we hope that these tips will help you make the most of your vacation. We're confident that with the right amount of planning and a little forethought, your low carb or keto diet will remain on the path you've been working so hard to stay on. At the end of the day, all it takes is a few smart choices and some preparation, and it'll be a lot easier than you expect.
Wherever you're going, whatever you're doing, and whoever you're with, we sincerely hope that your summer vacation is everything you want it to be. Get out, enjoy the sunshine, and see something amazing with the people that mean the most to you. After a hard year, you certainly deserve it. Bon voyage!