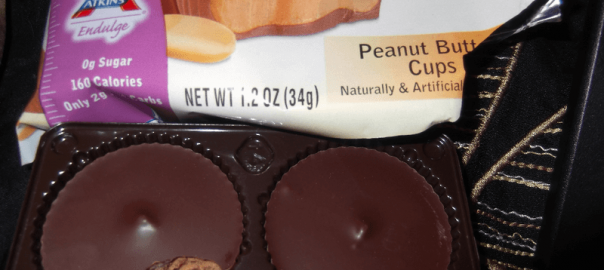 Atkins Endulge Low Carb Treats & Snacks
Enjoy Decadent Low Carb Treats with Atkins Endulge
Chocolate lovers know the challenge of finding a really good quality low-sugar or sugar free chocolate treat that has the right taste and texture to satisfy those cravings. All too often, it seems like you have to trade great chocolatey flavours for low sugar content or make concessions on your meal plan in order to accommodate the extra sugar of your favourite sweet treat. If this sounds familiar, then we're here to tell you about the wonderful line of delicious Endulge treats from Atkins.
As one of the world's leading low carb brands, Atkins knows the importance of adhering to the rules of your low carb lifestyle and makes a broad range of products specifically to meet those needs without sacrificing great taste. We're going to take a look at the wide variety of sweet and chocolatey products that Atkins offers, and we're sure you'll agree that their Endulge treats are the perfect fit for your low carb diet.
Atkins Endulge Bars
We're no strangers to the cravings that we all get from time to time for the classic taste of a chocolate covered candy bar, which is why we're big fans of Atkins Endulge bars. These bars are a convenient and delicious snack for those mid-afternoon energy slumps, or any time when you feel like a taste of rich, decadent chocolate. Atkins Endulge bars are available in many different flavours to suit a wide range of taste preferences. You can choose from Chocolate Caramel Mousse, Chocolate Covered Coconut, Caramel Nut Chew, and more. Each Atkins Endulge bar contains no more than 1g of sugar, making them a guilt-free treat for low carb dieters. Browse our selection of Atkins Endulge Bars.
Atkins Endulge Trail Mix, Nuts & Chocolate Candies
For those of us who prefer to munch on smaller-sized sweet treats, Atkins Endulge also includes a selection of products such as Trail Mix, Chocolate Covered Almonds, Candy Coated Peanuts, and Chocolate Candies. Just like Endulge bars, these treats contain no more than 1g of sugar per serving, and they taste absolutely delicious. These treats are perfect for pouring in a bowl and sharing with family and friends over some great conversation, or as a fun snack for your next weekend movie night.
Atkins Endulge Chocolate Treats
Of all the Endulge treats, these are definitely the most decadent and if you didn't know they were from Atkins, you'd never suspect they were low sugar. Choose from Peanut Butter Cups, Caramel Filled Chocolates, Nutty Fudge Brownies, and Pecan Caramel Clusters to satisfy your need for smooth, creamy chocolate. Our customers consistently give rave reviews for the taste and texture of these treats and love the fact that they can enjoy a truly delicious chocolatey snack without hurting their low carb diet progress.
What Do Low Carb Grocery Customers Think?
Our customers really can't say enough good things about Atkins Endulge treats. Here are just a few of the 5-star reviews our customers have taken the time to leave for their favourite Atkins Endulge products.
For the Atkins Endulge Chocolate Covered Coconut Bar: "This is my favorite Atkins bar, it's tastes so good, wouldn't know it was low carb. The coconut is so good in the bar and the chocolate is great too!"
For the Atkins Endulge Peanut Butter Cups: "These tasted so yummy! If you have a chocolate craving definitely give these a try! They are my new favourite dessert!"
For the Atkins Endulge Chocolate Covered Almonds: "Fantastic! Taste just like any other chocolate covered almonds that I have had. Nice size serving, too. Will definitely order these again."
There are plenty more stellar reviews to read that will have you rushing to order your own supply of these delicious little treats. Atkins Endulge are the perfect combination of low sugar content, great taste, and satisfying serving size for low carb dieters to enjoy as part of their regular routines. Browse our entire selection of Atkins Endluge treats and place your order today to experience these fantastic flavours for yourself.
Conclusion
For low carb dieters that have struggled to find a chocolatey treat that really delivers an authentic taste, Atkins Endulge are exactly the treats you've been waiting for.
Whether you are all about the crunch of a candy-coated chocolate morsel, or prefer smooth caramel filling, or cannot wait to sink your teeth in to a soft, chewy fudge brownie, you can't go wrong with this line of quality snacks from Atkins.
Just don't be surprised if the rest of your family tries to sneak some of your snacks, so you may need to guard them carefully!