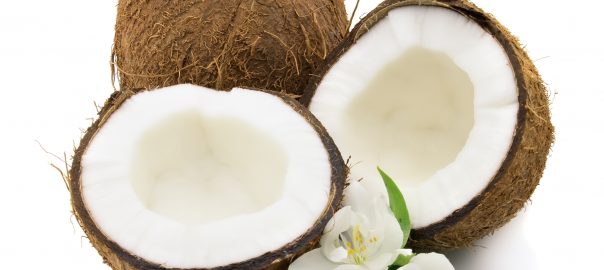 Nuco Premium Coconut Products
Introduction to Nuco Premium Coconut Products
Coconuts have long been known as a very healthy food with lots of versatility in different types of cuisine. Coconut has many uses, including as an accent flavour in many different types of tropical and Asian dishes, as an ingredient in delicious desserts, and as a very tasty part of some popular drinks and beverages. Of course, things don't stop there. You can now find all kinds of innovative coconut-based food products that are perfect for the low carb diet, and in this article, we'll be taking a closer look at Nuco, one of the top brands in the world of coconut products.
History of Nuco Premium Coconut Products
The origins of Nuco begin in the Phillipines, where coconuts are one of the chief exports and a significant part of the national economy. Many Filipino farmers depend on the coconut for their livelihood, and the impacts of changes in the coconut industry have far-reaching effects on people across the country.
Nuco was created in order to have a positive influence on the people of the Phillipines who depend on the coconut industry, as well as bring the many health and nutritional benefits of coconuts in to a more prominent position in world food markets. In addition, Nuco is involved in several other social and environmental improvement projects as part of their commitment to affecting positive change in the world.
Through these efforts, Nuco has developed many different types of premium coconut food products that are sold all over the world, in supermarkets and specialty grocers like The Low Carb Grocery. Now, let's take a look at some of the popular products that you can find from Nuco.
Nuco Coconut Wraps
It can be difficult to find a tasty and healthy wrap that meets the needs of the low carb diet, but these wraps from Nuco are a perfect option. These wraps are made from 100% organic coconut meat, oil, and water. They're amazingly thin, and yet are soft and flexible, making them perfect for a wide variety of different low carb recipes and meals.
Available in several different flavours such as cinnamon, turmeric, and moringa, these wraps are also suitable for paleo, keto, and gluten free diets. As if that wasn't impressive enough, they also last an amazingly long time and have a shelf life of up to 12 months, even at room temperature. You've got to give these wraps a try! Shop Nuco Coconut Wraps here.
Nuco Coconut Oil
Coconut oil is one of those foods that has a wide range of uses and has an extremely impressive list of health benefits. The ingredients in coconut oil have been shown to have positive effects on the immune system, skin, hair and more. Here's a short video from Nuco outlining several of these benefits: https://www.youtube.com/watch?v=9q8rdar_-f0
Nuco offers a wide range of coconut oils that are 100% organic, and are available in several different flavours, such as garlic and lemon herb. Browse our full selection of Nuco coconut oils here.
Nuco Coconut Crunch Cereal
Sometimes the best things in your kitchen are the simplest, and this cereal from Nuco delivers a fantastic crunch and great taste with only three main ingredients. Made from organic coconut meat, coconut water, and palm starch, Nuco Coconut Crunch cereal is an excellent source of fiber, and is suitable for low carb, paleo, and vegan diets. If your breakfast routine is getting boring and you want a healthy new cereal option, try Nuco Coconut Crunch Cereal today.
Nuco Coconut Vinegar
You may not know that coconuts can be used to make vinegars, but Nuco has proven that you certainly can and that they are definitely delicious! Utilized in cooking in similar ways to apple cider vinegars, Nuco coconut vinegars can often be used as a substitute to apple cider vinegar to offer a different flavour along with many health benefits. Nuco coconut vinegars are rich in amino acids, and high in vitamins and minerals. You can find Nuco coconut vinegars in many different flavours such as balsamic, chili & ginger, garlic, and more. Shop our entire selection of Nuco coconut vinegars here.
Conclusion
It's no secret that coconuts are a versatile food, but you may not have known just how versatile until now. The team at Nuco has created delicious and healthy food products from a simple set of ingredients that are a perfect fit for any low carb meal plan. You can also take comfort in the fact that Nuco prides itself on using only the finest organic coconuts, sourced ethically and responsibly, in a way that contributes positive benefits to their partners. If you're looking for some new and exciting products to incorporate in to your low carb lifestyle, we recommend you take a look at the wide range of premium coconut products from Nuco, available today at The Low Carb Grocery.