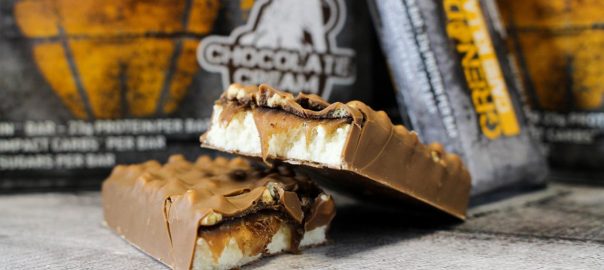 Grenade Carb Killa High Protein Bars, Spreads & Brownies
Discover the Explosive Taste of Carb Killa Low Carb Bars, Spreads & Brownie Snacks
If you're getting tired of the same old protein bars, then it's time to learn about the awesome low carb high-protein bars and active living foods from Grenade.
It can be a challenge to find a great source of protein that works for the low carb diet and still has the great taste that you want to enjoy, but the Carb Killa line of products from Grenade solve that problem, and then some.
In this article, we're going to take a look at the inspiring story behind the Grenade brand, and how their mission has propelled them to the top of the list of innovative low carb companies around the world. We'll also explore some of the excellent low carb products from Grenade, including bars, spreads and even brownies.
First, let's get up to speed on how Grenade got started.
The Story of Grenade
Grenade's story begins in 2009 in the UK, when sports supplement distributors Alan and Juliet Barratt got tired of the plethora of health food and supplement brands that all seemed to look and sound the same, with little or no differentiation between them. Their mission was a simple one, but a big challenge; to create a brand of quality health food products that would be instantly recognizable and very memorable.
Drawing inspiration from the very positive early results of a weight-loss formula product, the name 'Grenade' was chosen to represent the dramatic impact that their products would have on the lifestyles and healthy living of their customers.
Since its inception, Grenade has quickly risen to become one of the most well-known brands in the world of low carb products and active living foods. Their line of products has expanded to include a wide range of low carb high-protein bars, delicious high-protein spreads, and even an amazingly tasty high-protein brownie that you've just got to try.
Now, let's take a closer look at the most popular products from Grenade that you can find right here at The Low Carb Grocery.
Grenade Carb Killa High-Protein Bars
This is the product that catapulted Grenade in to the spotlight. Their line of high-protein Carb Killa bars are made from only the finest of ingredients and are the perfect alternative snack for chocolate bar lovers who want all the great taste without the extra carbs or high sugar content.
Carb Killa bars are packed with protein and deliver long-lasting energy to keep you powered up for whatever adventure you choose, or as a pick-me-up snack to satisfy your hunger. Choose from delicious flavours like White Chocolate, Peanut Nutter, Chocolate Chip Cookie Dough, and Banana Armour, just to name a few.
Check out the complete line of Carb Killa bars here and shop now.
Grenade Carb Killa Protein Spreads
You'll never look at a protein spread the same way after you try the amazing Carb Killa Protein spreads from Grenade. Made with whey protein for long-lasting energy, and extremely low in sugar, these tasty spreads are a fantastic way to boost your breakfast and add some great flavours. Spread them on low carb waffles, toast, or muffins for a taste experience that will get you fired up and ready for the day.
Choose from delicious spread flavours like Hazelnut, Jaffa Quake, Milk Chocolate, and White Chocolate Cookie. All Carb Killa spreads are 20% protein and have over 80% less sugar than other chocolate spreads. Pick some up today and change up your breakfast routine with some new tastes and extra protein.
Grenade Carb Killa High-Protein Brownies
As if the Carb Killa bars and spreads aren't indulgent enough, Grenade kicked things up a notch by introducing Carb Killa High-Protein Chocolate Fudge Brownies that are the ultimate low carb high-protein snack treat. Featuring a triple-layer of chocolate, fudge and frosted topping, these are sure to satisfy even the most hardcore of chocolate addicts.
Carb Killa High-Protein Brownies contain a whopping 15g of protein and only 2g of sugar per bar, making them perfect as a guilt-free treat for low carb dieters.
Enjoy the Great Taste of Grenade Carb Killa Products
There's no need to settle for a mediocre-tasting protein bar just to keep the carb counts low. Grenade proves that you can stick to your low carb diet and enjoy fantastic taste at the same time with each and every one of their unique Carb Killa products.
Give them a try today and we're sure you'll agree, Grenade totally delivers on their promise of making delicious low carb high-protein foods that are definitely memorable!