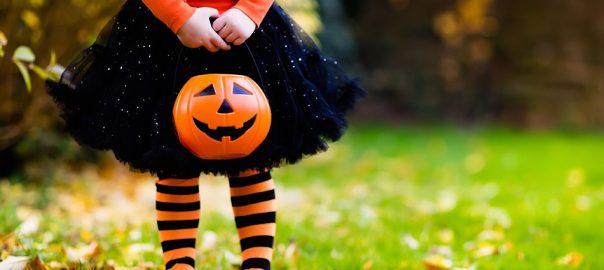 Sugar Free (and Low Carb) Halloween Treats
Scare Up Some Fun with Spooky Low Carb & Sugar Free Halloween Treats
Soon everyone's house will be creatively decorated with cotton spider webs, inflatable pumpkins and creepy plastic skeletons, you're probably getting in the mood for some fun and spooky Halloween treats to enjoy with the family. That's why we've gathered up this eerily excellent collection of tasty Halloween-themed snacks that are perfect for low carb dieters, and still tons of fun for kids of all ages to enjoy!
Whether you're planning a big neighbourhood Halloween party, or just want to serve up some fun surprises before the kids head out the door for some trick-or-treating, these recipes are sure to put a smile on everyone's face. You'll find some sweet sugar free candies, scarily savoury baked goods, and even some creatively creepy foods that are perfect for a lunch or dinner meal on Halloween.
Let's get this list started with some cute cookies that are sure to set the tone for a fun Halloween party!
Chocolate Peanut Butter Spider Cookies – You'd never guess that cookies this cute are so easy to make, but they are! Starting with a simple low carb peanut butter cookie recipe, along with some creative use of chocolate, this recipe makes mouth-watering cookies that are every bit as fun to eat as they are to make. We especially love the way these cookies look when you add silly candy monster eyes to them. Definitely yummy and very fun!
Paleo Witch Finger Cookies – These incredibly creepy cookies are almost too spooky, but that's part of the fun of Halloween! These sweet and crunchy Witch Finger Cookies look totally eerie and are actually quite easy to make. The recipe is not only low carb, but also gluten free, paleo, and can easily be altered to be vegan as well. Hardcore Halloween fans will absolutely love the silliness of dipping a delicious witch's finger in their morning coffee!
Stuffed Jack-o-Lanterns – This idea is so brilliant, we wish we'd thought of it ourselves! Taking a large bell pepper, carving a jack-o-lantern face on it, and stuffing it with low carb pasta and meaty filling is a super fun way to add some scary flair to your Halloween dinner. Kids will love helping prepare this meal, as they can get creative with the face designs on the peppers and make each one a little different. These are a great way to get everyone fueled up for a night of trick-or-treating!
Sugar-Free Yummy Gummy Candy – You don't typically think of gummies when you picture a sugar-free candy, but this homemade version of sugar-free gummies is perfect for creating a wide variety of spooky shapes and fun treats to enjoy on Halloween. Using your favourite Halloween-themed candy molds, have a gummy-making party in your kitchen and get the kids involved. Keep things fun by putting on a playlist of their favourite Halloween tunes and let the laughter flow!
Halloween Deviled Eggs – We just love creative ways to use classic foods that everyone loves, and this recipe definitely fits in to that category. These Halloween-themed deviled eggs look fantastic and are amazingly easy to make. Aside from the regular deviled egg ingredients, all you need is a couple of different colours of food dye and some creative inspiration. This recipe shows you how to make spiders, pumpkins, and eyeballs as just a few examples of how to get creative, but you can always come up with your own designs too. You can definitely have a lot of fun with this one!
Low Carb Halloween Chips – To round out your table full of Halloween-themed treats, this recipe for homemade chips is sure to be a hit with everyone at your party. Using fun Halloween cookie cutters, and your favourite low carb tortilla shells, you can quickly and easily create a heaping bowl full of crispy seasoned chips that are extremely tasty and perfect for dipping. This recipe shows you how to make them with a sweet cinnamon seasoning, but you can always change it up and use all kinds of low carb seasonings for a variety of different flavours.
Low Sugar & Sugar Free Candies
If time is short and you're in need of some tasty sweets that aren't loaded with sugar, you can always pick up some packs of sugar-free gummies and hard candies at The Low Carb Grocery. We've got a wide selection of candies and sweet treats that are ideal for low carb and sugar-free lifestyles. Shop online or in-store today and enjoy!
Have a Safe and Happy Halloween
Whether you're planning a big Halloween party with friends and family or are excited to hit the neighbourhood for some serious trick-or-treating time this year, we hope that you end up having a safe Halloween full of good times and spooky fun.
Happy Halloween, everyone!