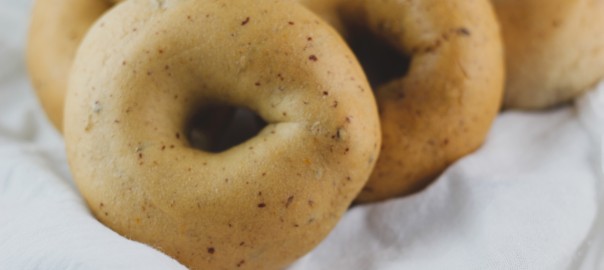 Introduction to Low Carb Bread
Introduction to Low Carb Bread
It's no secret that most of us eat a lot of breads and grains. A typical North American diet is loaded with foods that fall in to this category, including sandwich bread, hamburger and hotdog buns, bagels, wraps, cereals, cookies, cakes, muffins and more. It seems like the list of foods we love that use some kind of wheat or grain is nearly endless, which can be discouraging for those who either need to switch to a low carb diet for medical reasons, or simply want to change their diet to a low carb plan for general health and well-being.
Whatever the reason you may have for going low carb, you need not fear about the loss of bread from your daily routine. The fact is, there are dozens of low carb alternatives out there that you can swap in to your diet seamlessly for the traditional high-carb products. You can still have all your favourite breads and grain products in a low carb version that delivers the taste, texture, and convenience that you know and love.
First off, let's take a look at why traditional breads are so high in carbs. It begins with the fact that most of the carbohydrates in bread consist of starches, which are digestible carbs, and fibre, which is an Indigestible carb. Generally, the carbs you need to avoid are the digestible kind. Indigestible carbs are perfectly safe and are essential to having a healthy digestive system.
Digestible carbs are the ones that your body breaks down for energy, and if consumed in excess, they will eventually get stored as fat. Eat too much of these carbs, and it will cause weight gain and a host of other health issues. These are the types of carbs that we need to reduce in our meal plans if we want to switch to a low carb diet.
Regular white flour milled from wheat is the main ingredient that contributes the most carbs to traditional breads and grain products. The flours used in baking low carb versions of your favourite breads and other baked goods are different because they are usually made from a different base material, like flaxseed, almonds. These different types of flour each have their own texture when baked, and as such will be more suitable for different types of baked goods.
If you're interested in making your own bread, and are looking for a great low carb bread recipe, we suggest taking a look at this low carb bread recipe using almond flour from WholesomeYum.com. It's simple, low carb, gluten free, and paleo and uses only a small number of ingredients to produces tasty bread that has a great texture.
Flaxseed is particularly common in low carb versions of bread that comes in loaves for sandwiches. Almond meal is often found in baked goods such as muffins and bagels. Whatever type of bread you are looking for, you can be sure you'll find it at The Low Carb Grocery. You can browse our entire selection of low carb breads.
Here are some of our customers' favourite low carb breads and baked goods that you can work in to your new meal plan:
Mama Lupe's Tortillas – Soft tortilla shells are such a universally handy bread to have on hand. You can use them as sandwich bread substitutes, tear them up and swap them for chips when you're dipping, and are perfect for whatever you've cooked up for Taco Tuesdays.
Bakers Deluxe Dream Bagels (Everything) – Who doesn't love a good, toasty bagel with cream cheese? Not only that, but Everything bagels have a great taste that works with sandwiches of all kinds. Swap some of these in for your normal bread, and you won't be disappointed when you make your next turkey club sandwich.
Joseph's Bakery Pita Bread – Pitas are very popular, and with good reason. The soft texture and delicious flavour of pita bread make them a perfect choice for all kinds of lunch and dinner options. You can use them as wraps or pizza crusts, and you can even cut them up in to little pieces, perfect for using with your favourite dips.
We're sure you will be surprised and delighted with the huge selection of low carb breads that you will find here at The Low Carb Grocery!
Explore – find your favourite bread, flat-bread, and tortillas!