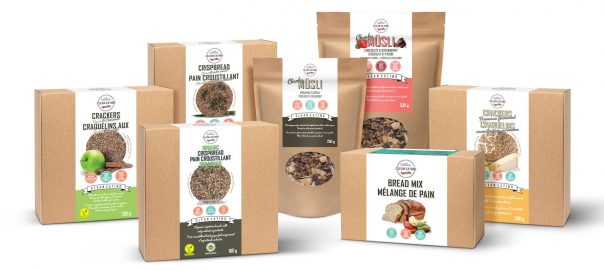 Delish Low Carb Foods – KZ Clean Eating
Discover Low Carb Foods from KZ Clean Eating
Learn about all-natural, low carb crackers, cereals, and bread mix from Scandinavian lifestyle brand, KZ Clean Eating.
Disclaimer: The information in this article is not intended to replace personalized medical advice. A low carb diet may not be suitable for you. Consult your health care provider before making any changes to your lifestyle or use this information at your own risk.
KZ Clean Eating has swept low carb communities in Europe and North America by storm! The brand's product range consisting of low carb, high fibre snack foods and breakfast items has been praised for its great taste, simple ingredients, and suitability for special diets including low carb, keto, paleo and gluten-free (select products) lifestyles.
Learn about KZ Clean Eating products, how to best enjoy them, and stay tuned for a special offer for readers of this article!
About KZ Clean Eating
KZ Clean Eating was founded in 2012 in Stockholm, Sweden by health and fitness guru and mother of two, Katrin Zytomierska. Katrin received widespread media attention after she lost 80lbs on an all-natural low carb high fat diet following the birth of her two children. She decided to write a book that could help others pursue similar journeys, and before long, she became a leading figure in health and wellness across Sweden and the rest of Scandinavia. She believes in the power of pure, unrefined foods and has applied her first-hand knowledge about health and nutrition to her lifestyle brand, KZ Clean Eating.
Featuring a range of healthy low carb foods, KZ Clean Eating has gained massive success due to the brand's unique ability to combine traditional Scandinavian foods with modern ideas about nutrition for the health-conscious consumer. Customers can feel good about what's in their products just by looking at the ingredients label and still enjoy the taste of many of their (new-found or long-time) favourite foods! Every product is made with non-GMO ingredients (and organic where possible) and contain no artificial preservatives or flavours and zero added sugar! These products make clean eating on almost any kind of diet possible and have helped thousands of customers stay on track of their health and fitness goals without sacrificing taste and comfort!
Explore the range of innovative products from KZ Clean Eating below.
Crispbreads
In Swedish culture, a crispbread, or knäckebröd (literally translated as "cracking bread"), is a thin, crunchy flatbread, typically made from rye or wholemeal flours. Crispbreads have been part of Nordic culture for 500 years – and its no wonder why! These simple, wholesome flatbreads are highly versatile, nutritious, and sustaining. However, the typical use of wheat flour to make crispbreads can pose some challenges for low carb and gluten-free dieters. So, Katrin from KZ Clean Eating decided to make her own version of a crispbread that is made from a blend of nuts and seeds, rather than wheat flour. This provides the same crunchy texture and earthy flavours, plus more nutrients and healthy fats!
Some of the key ingredients in KZ Clean Eating crispbreads include pumpkin seeds, sunflower seeds, flax seeds, sesame seeds, and psyllium husk powder (recipes vary by product, so always check the ingredients tab on our product pages in case you have any food sensitivities). The benefits of these ingredients are numerous; learn more below!
Pumpkin Seeds – one of the richest natural sources of magnesium, a key nutrient involved in regulating energy levels, blood sugar control, sleep quality and over 300 other biochemical reactions in the body! They are also high in iron, which supports the optimal flow of oxygen to bodily cells.
Sunflower Seeds – a nutritious source of plant protein that is safe for most people with nut allergies. They are also rich in B vitamins, which can help support healthy bones and improve energy levels.
Flax Seeds – provide high amounts of omega-3 fatty acids, which help to reduce inflammation and the risk of cardiovascular disease. Flax seeds are also a good source of dietary fibre.
Sesame seeds – aside from providing a delicious savoury, nutty flavour, sesame seeds also contain high amounts of healthy fats and a number of essential minerals. These are also great to consume for anti-aging skin benefits!
Psyllium Husk Powder – a rich source of dietary fibre, and one of the best kinds. This highly water-soluble form of fibre is easy on the digestive system compared to other forms of fibre or fibre supplements and won't cause bloating or constipation.
All of these ingredients combined provide 4-6g of protein and 5-10g of fibre (depending on the flavour) per half crispbread! Plus, all flavours have just 1-2g net carbs or less per half slice.
KZ Clean Eating Low Carb, High Fibre Crispbreads come in five delicious varieties:
How to Enjoy KZ Clean Eating Crispbreads
Although the possibilities are virtually endless, crispbreads are best used in place of any recipe that normally involves toast or crackers. Top them with spreads, nut butter, cheese, fruits and vegetables or break them into smaller pieces and use them for dipping! Here are some more of our favourite ways to enjoy KZ Clean Eating Crispbreads:
1. Pizza Crispbread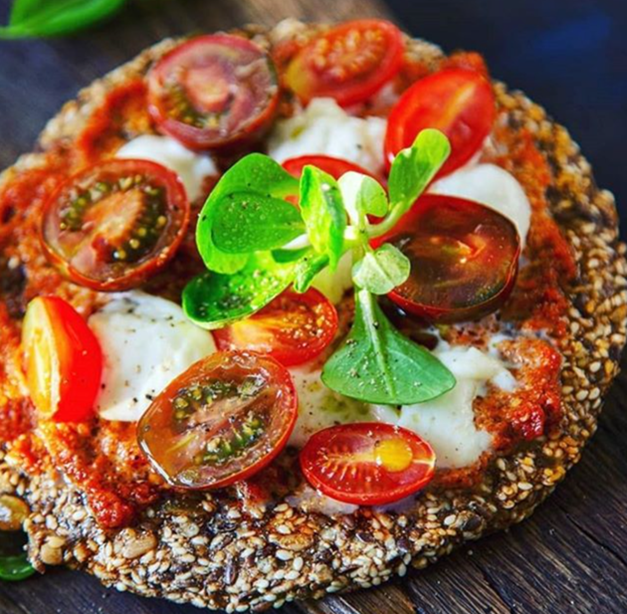 This is a tasty way to enjoy your crispbreads warm and toasty! Simply top them with marinara sauce, cheese and your toppings of choice and pop them in the oven for about 5 minutes, or until the cheese melts. This recipe would work great with the Parmesan, Tomato Onion or Organic Crispbreads!
2. Low Carb Lox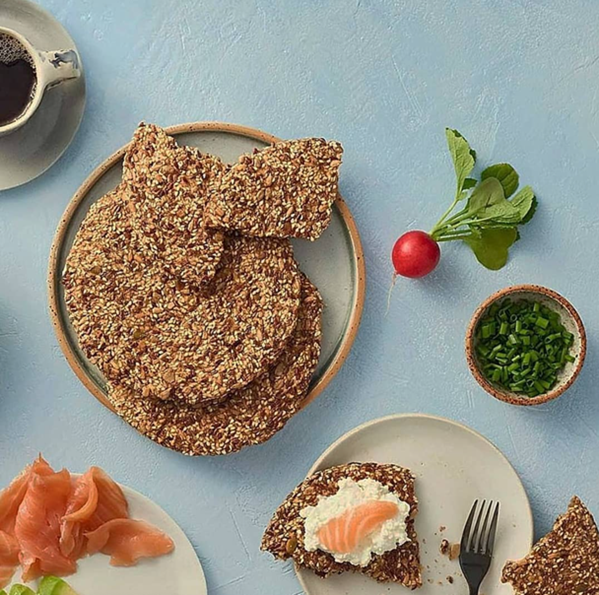 Paying homage to Katrin Zytomierska Jewish roots, the lox combination is also a super healthy and delicious topping choice for crispbreads! Plus, smoked salmon contains loads of healthy omega-3 fatty acids, making this a great option for breakfast, brunch, lunch or snack. Top your crispbreads with cream cheese, smoked salmon, capers, onions, tomatoes and fresh herbs (dill and chives both go well).
3. Avocado "Toast"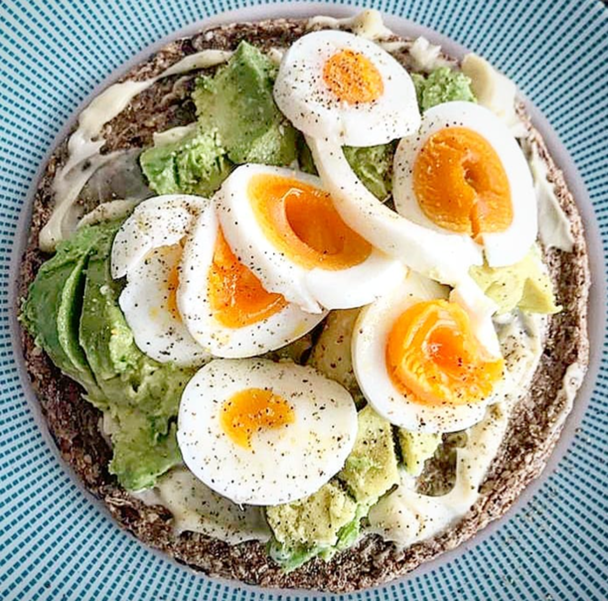 For this one, simply use your preferred crispbread in place of toast! Top with mashed avocado, salt, pepper, and cooked eggs. Using either the Parmesan or Tomato Onion crispbreads will add an extra layer of flavour to this classic combination!
4. Yogurt Parfait Crispbread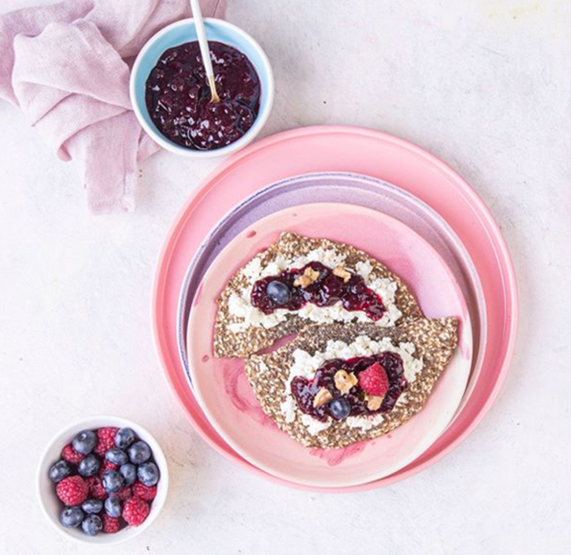 For something a little less savoury, try topping your crispbreads with creamy goat cheese, ricotta cheese, cream cheese, cottage cheese or full fat yogurt. Add fresh berries or low carb jam and finish with a sprinkle of walnuts, sliced almonds or chia seeds! This is a great way to enjoy the Cinnamon or Organic Chia Crispbreads.
Check out the KZ Clean Eating Instagram page for more fun recipe inspiration!
Muesli 
Muesli is a type of breakfast cereal found throughout Europe. It is often made from oats or rye flakes, other whole grains, nuts, seeds and dried fruits. This mixture is combined with milk or yogurt and left for some time to soften before being served cold.
KZ Clean Eating created a low carb version of muesli made with most of the same ingredients as traditional muesli, except for the grains! It is sweetened with natural sugar replacements (xylitol or erythritol) which are zero carb, zero glycemic and derived from plants. There are two flavour varieties to choose from:
Chocolate & Strawberry – a blend of sunflower seeds, pumpkin seeds, coconut chips, hazelnuts, brazil nuts and pecans featuring chunks of no sugar added chocolate and freeze-dried strawberries! It is also flavoured with cinnamon and natural vanilla powder. Per ¼ cup serving, this cereal provides 14g of healthy plant-based fats, 4g of protein and just 1g net carbs.
Chunky Müsli – this classic, hearty blend of sunflower seeds, coconut chips, pumpkin seeds, hazelnuts, brazil nuts and pecans is versatile and delicious! It is also flavoured with cinnamon and vanilla powder and sweetened with erythritol. Try adding your own dried or fresh fruit, or simply enjoy this naturally delicious muesli on its own!
Both of these cereals taste great with milk (dairy or plant-based) and yogurt or even as a handful on the go! You could also add muesli to your smoothie bowls, homemade baked goods or chocolate bark.

Bread Mix
Say goodbye to frozen low carb and gluten-free breads! You can make your own freshly baked bread at home with the Grain-Free Protein Bread Mix from KZ Clean Eating! In just a few simple steps, you can have moist and delicious high protein bread! Just add water, stir and bake in the included pan!
This bread mix is made from almond flour instead of traditional wheat flour, which not only provides a low carb, gluten-free option for people with restrictive diets, but is also full of nutrients and healthy fats. In addition, it contains psyllium husk powder, flax seeds and pumpkin seeds for extra fibre and nutrients, and whey protein and whole egg powder provide 7g of protein per slice! Each slice also contains just 3g net carbs, making it a competitive choice among other low carb breads.
Try this bread with any of your favourite toppings, or add things like nuts, dried fruit, cocoa powder or anything else to make your own flavour customizations!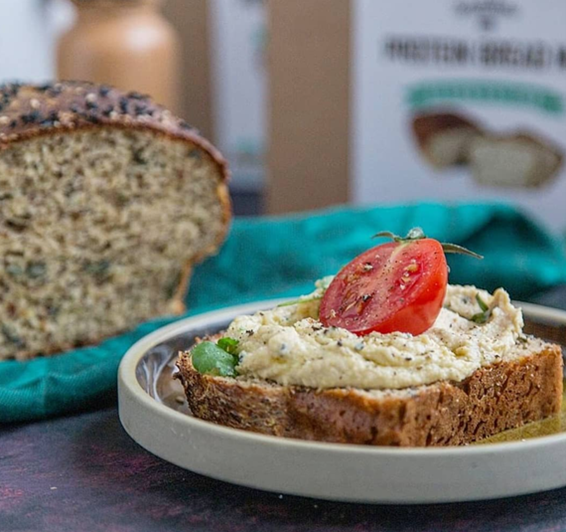 Stay Connected
We hope that you enjoyed learning more about KZ Clean Eating products and feel inspired to test out new recipes after reading this article! As a thank you to our readers, we would like to offer a special discount on all KZ Clean Eating products.
To redeem, apply code ZLEJ5P in your shopping cart at checkout for 10% off your order of KZ Clean Eating products. Happy snacking! Promotion may end without notice and/or while promotional quantities last.
No substitutions or rain-checks, please. Valid until 2021-07-25.
Also, if you would like to share your own thoughts or experiences with our low carb community, head over to our Facebook and Instagram pages. Please also feel free to share your experiences with us by leaving a Google Review, and remember to subscribe to our weekly newsletter for the best deals every day on low-carb and sugar-free products.