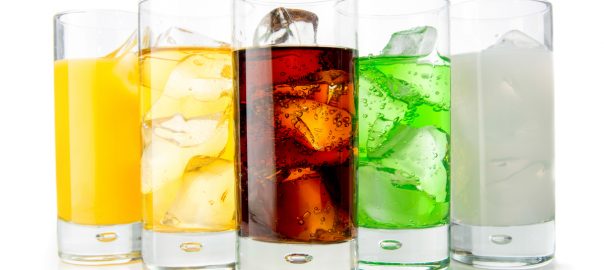 Meet Zevia: Sugar-free Soft Drinks & Natural Diet Sodas
Introducing Zevia
There's something refreshing, nostalgic and fun about soda. It's fizzy and bubbly and gives you a quick sugar rush to fight against the afternoon doldrums. The thing is, that despite your enjoyment of soda, it is an unhealthy beverage that can-do harm. It's filled with sugar and calories and can make you feel bloated. Recognizing these negative qualities, people often start drinking diet soda or products like Coke Zero. Knowing the negative impact of soda, why not try one that has all the taste and is actually healthy for you!
In this article, we'll introduce you to Zevia, an exciting all-natural soft drink. We'll delve into what makes this beverage so popular among health enthusiasts, and why it should replace traditional carbonated drinks in your diet.
About Zevia
California-based Zevia is a company committed to health and balance. Their mission is geared towards reducing sugar consumption, using clean ingredients and turning the beverage category on its head by creating healthy alternatives. An innovative and imaginative beverage company, Zevia is leading the way when it comes to healthy options for people who don't want to quit drinking soda. Zevia soda is also Non GMO Project Verified.
Zevia Flavours
Outside of its health properties, the best thing about Zevia is that it comes in traditional soda flavours that everyone loves. Most flavours even come in diet, giving consumers different health options. We carry popular diet flavours like black cherry, cola, cream soda, ginger ale, grape, lemon lime twist, orange and root beer. Trust us, the taste is so refreshing that you won't even notice that it's diet.
Ingredients
Zevia was the first soda brand to use Stevia, and their beverage line is made from clean ingredients that aren't commonly found in sodas and diet sodas. Its ingredients include carbonated water, stevia and a natural flavour (depending on the flavour of the particular beverage). Sometimes the ingredients that aren't used are as important as the one that are. Zevia contains no sugar or additives.
Recipes
Soda is a common ingredient for cooking and baking. By replacing soda with Zevia or Diet Zevia, you can still make delicious meals and tasty treats without the added calories and sugar. Zevia Ginger Root Beer Donuts and Spiced Orange Scones are two of our favourite Zevia recipes. Introduce Zevia to an ice cream recipe to add a punch of flavour. Our favourite is adding Zevia Cream Soda to standard ice cream ingredients. Once frozen, add your favourite toppings to enjoy a delicious sundae.
Vegetarians and non-vegetarians will love the yummy Zevia Orange Cauliflower Poppers. These seasoned cauliflowers deep fried in a Zevia Orange Soda and Tonic Water batter is totally addictive and can be eaten as an entrée, side dish or hot appetizer.
Cocktail fans should try Zevia Winter Sangria. Mix Zevia Lemon Lime Twist with fresh cranberries, a diced pear, merlot, cinnamon sticks, cloves and Grand Marnier to make a sophisticated and tantalizing drink.
Summary
Get ready to enjoy soda without any of the unhealthy side effects. Zevia's all-natural ingredients and Stevia sweetness, will keep you refreshed, and by substituting it into your diet, you will see an improvement in your general wellbeing.
We hope you'll give it a try! We have no doubt that once you do, you'll agree that Zevia is every equal to traditional soda, and you'll be immediately reaching for the next one.