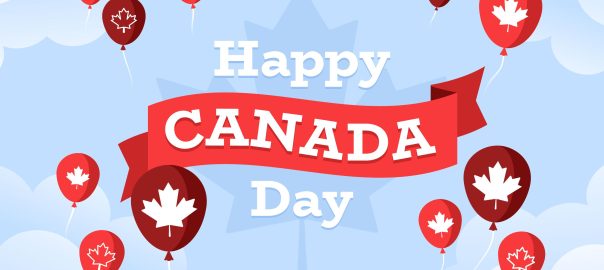 Canadian Low Carb & Keto Food Brands
The Great White North is home to some of the most popular and innovative brands in the world of low carb and ketogenic diet foods, and we are proud to carry products from these exciting companies in store and online here at The Low Carb Grocery. Join us as we explore some of the most in-demand Canadian low carb food brands!
July 1st is a day to celebrate all things "Canadian", so we figured this would be the perfect opportunity to highlight some of the incredible products made just for low carb and keto dieters by companies that were founded right here in Canada, and continue to call this great country their home. In case you didn't already know this, The Low Carb Grocery is 100% Canadian owned and operated. For many years, our stores in Markham, Newmarket, and Burnaby, along with our online store, have been the favourite source for Canadians to find top-quality health foods and low carb products. We take pride in offering the best in low carb and keto-friendly foods, including a diverse selection of products from many Canadian manufacturers.
Canadian entrepreneurs are a passionate group, especially in the food and health industries. With an unparalleled commitment to quality, a dedication to providing nutritious and wholesome products, and a fierce devotion to ethical business practices, it's no wonder that these Canadian brands are surging ahead to success all over the world. Some you may already have in your kitchen cupboards, while others might be new to you, but we're confident that all of these are brands that you should know about. Let's get started!
Nud Fud Organic Snack Crackers
Finding a great tasting snack cracker that was also low in carbs used to be a struggle, but not anymore. Nud Fud was founded on the principle that quality is the number one priority, and this means no compromise when it comes to using only all-natural ingredients. Nud Fud snack crackers are not only very low in carbs, they're also high in fibre, rich in nutrients, and high in protein. Made from only the finest in organic and non-GMO ingredients, Nud Fud crackers are vegan, paleo, gluten-free, and keto-friendly. Available in three delicious varieties, these tasty little crunchy crackers are a great snack on their own, or they are the perfect accompaniment to cheeses, dips, spreads, jellies, tapas, antipasto, and anything else you want to top them with. Shop now for Nud Fud Organic Snack Crackers at The Low Carb Grocery!
Located in between Georgian Bay and Lake Huron in the small town of Shallow Lake, ON, the owners of Big Rock Bison created BUFF to bring the great taste and protein-rich nutrition of bison meat to Canadians from coast to coast. Unlike many other meat sticks and jerky products you'll find at grocery stores, BUFF bison sticks are different, made with grass-fed bison meat and all-natural ingredients for a taste that can't be beat. Plus, the company is committed to sustainable farming and ethical sourcing, so you can feel good about the fact that you're supporting a Canadian company that cares about their community and the environment. Choose from original flavour or bold chipotle bison sticks, and taste the BUFF difference. Browse our entire selection of Buff Bison Meat Snacks today!
Who says you can't have great tasting sweet treats on the low carb diet? SmartSweets is an innovative Canadian company that's shattered that stereotype with a wide range of super-tasty candies and gummies that are perfect for low-sugar diets of all types. Sweetened with just a touch of Stevia, a naturally-occurring sugar, SmartSweets are shaking up the notion that candy has to contain a ton of sugar to taste great. You can choose from classic sweet treats like gummy bears, gummy worms, peach rings, sweet fish, and cola bottles, or give your taste buds a different experience with sour blast buddies or sour melon bites. Trust us when we say you're going to love them! Check out our complete selection of SmartSweets Low-Sugar Candy!
Hot Mama's Spices & Seasonings
When you take flavour seriously, there's no better seasonings and spices to reach for than Hot Mama's. Based in Orillia, ON, Hot Mama's Foods Inc. started out as a passion project, but quickly grew into something much bigger. Bringing the bold flavours and vibrant aromas of Caribbean cooking to tables across Canada, Hot Mama's imports authentic Jamaican scotch bonnet peppers for use in their wide range of spices, seasonings, dry rubs, and sauces. All Hot Mama's products are free of gluten and MSG, and are certified vegan. Next time you fire up the grill, you're definitely going to want to make sure that you're prepared to bring the heat with distinctive Caribbean-inspired flavours from Hot Mama's. Shop Hot Mama's Seasonings and Rubs today!
Bone broth is surging in popularity around the world thanks to its nutritive properties and health benefits, particularly for low carb and keto dieters. The founders of Siip wanted to offer the nutrition of bone broth in a way that was more convenient for Canadians with busy lifestyles. Simply add hot water to one of the convenient single-serve packets of dried bone broth powder, and stir it up. You've instantly got a savoury mug full of low-calorie high-protein restorative nutrition broth that is perfect for the low carb, keto, and paleo diets. Once you try just one sip of Siip bone broth, you'll definitely be adding more to your shopping list. Order your Siip Bone Broth from The Low Carb Grocery.
Clean, simple, and healthy. That's the mantra that Montreal-based Sinai Gourmet sticks to in the recipes for all their products. Featuring an exciting assortment of hot sauces, pepper-infused honeys, and authentic Canadian maple syrup products, Sinai Gourmet is the label to look for when you want a flavour unlike any other. Sinai Gourmet is all about making fresh, healthy condiments that accentuate the flavours of your foods, instead of overpowering them. There's products ranging from the mild Poblano sauce to the ultra-hot Carolina Reaper sauce, and every step in between. So, matter what level of spice your taste buds are after, you'll find it in their line of delectable sauces. Browse our selection of Sinai Gourmet's delicious sauces. 
NutraEx Food Sugarlike Sweeteners
Sugar is an essential ingredient in so many recipes, you've simply got to have an alternative in your low carb kitchen so you can cut out the carbs and still enjoy all the different foods and flavours that you want. Coming to the rescue of low carb and keto dieters everywhere, Sugarlike Zero-Calorie Sweetener is the answer. From NutraEx Foods in Burnaby, BC, Sugarlike is an alternative sweetener made from Monk Fruit extract and erythritol, giving it a natural sweetness like the taste of normal sugar, without all the extra carbs. Sugarlike works exactly like normal sugar in cooking and baking. Unlike some other alternative sweeteners, you can swap our normal sugar for Sugarlike in any recipe using a 1:1 ratio, so you don't need to adjust any measurements or quantities. It's the perfect sweetener for all kinds of low carb and keto-friendly recipes. View our line of Sugarlike Sweeteners & order yours today.
Crazy Mooskie's BBQ Sauces & Condiments
From the same brilliant minds that brought you the Hot Mama's brand of spices and seasonings comes Crazy Mooskies, an all-Canadian line of gourmet BBQ sauces, ketchups, grilling rubs, and more. Whatever style of barbecue you're cooking up, you'll find a sauce from Crazy Mooskies that will have you licking the sauce off your fingers and craving another plateful. With flavour combos like Smok'n Garlic, Island Spice, Montreal Moose, and many others, there's all kinds of incredible tastes to try. Crazy Mooskies sauces are made using Stevia, a naturally-derived sweetener, that helps to bring the authentic sweetness you expect in a BBQ sauce, but without the high carb counts of normal sugars. Check out all the Crazy Mooskies products available here at The Low Carb Grocery.
Support Canadian Business & Experience the Quality & Great Tastes of Low Carb Products Made Right Here
We encourage you to explore the different Canadian brands mentioned here, along with so many more that you can discover in our stores and on our website. When you're planning the menu for your next big Canada Day backyard party, these products from great Canadian brands will help make it a bit more meaningful, and even more delicious. From our hearts to yours, we wish you and your family a very happy Canada Day!