The Ultimate Guide to Low Carb Nachos
Nachos Cooking Tips & Recipe Ideas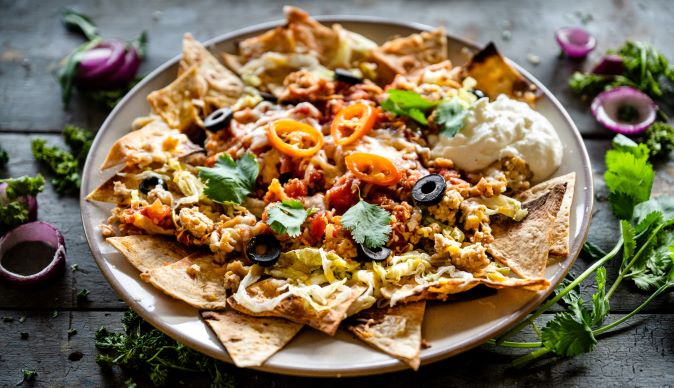 When someone asks "who wants to share some nachos?", you can be sure that hands are going to shoot up pretty fast. Piled high on the plate with melty cheese, seasoned meat, and all kinds of mouth-watering toppings, nachos are almost impossible to resist. Making a delicious nacho platter the low carb way is super easy, and we've got all the tips and advice you need to kick your nacho game up a few notches. Let's get started!
We are huge fans of nachos, and always love to get creative with all the different ways you can change them up and experiment with a diverse array of flavours and textures. No two nacho platters end up exactly the same, and that's just how we like it! Each one is a new taste experience to enjoy, and as the saying goes, variety is the spice of life. Now, don't get us wrong here. We love the simple low carb take on classic nachos that are just crispy low carb tortilla chips and melty cheese sauce, but when you really want something to dig into, you have got to add more stuff into the mix.
Whether it's unusual veggie toppings, your own unique taco seasoning blend, spicy salsas and sauces, or a different kind of savoury meat, you can pick and choose from a nearly endless list of options when you build your nacho creation. Here's some suggestions to consider when planning your next low carb nacho night!
Mix it Up with Beef, Chicken or Pork for Amazing Low Carb Nachos
It's true that ground beef is the gold standard for great nachos, but don't underestimate slow-cooked and shredded chicken, beef, and pork for an unusual spin on the classic nacho platter. Using ground meat is certainly the fastest way to go, since all you need to do is cook the ground beef, chicken or pork in a skillet and season as you go. For even faster results, using a pre-packaged nacho or taco seasoning like Mayacamas Taco Seasoning Mix will give you a great bold flavour with zero hassle. By opting to use ground meat, your nachos can be ready in just a few minutes.
However, shredded slow-cooked meats are really rising in popularity among nacho lovers, and with good reason. Shredded or pulled chicken, pork, and beef have a vastly different texture than their ground counterparts, and tend to absorb the flavours of the spices and seasonings more thoroughly. It really is a completely different taste experience when the meat is cooked this way versus browning it in a pan.
Making shredded meat in the slow cooker is incredibly easy. All you really need to do is throw in some boneless chicken breasts, a beef roast of your preferred cut, or some pork tenderloin into your slow cooker and cover liberally with your favourite Tex Mex, Mexican, or Southwest cooking sauce. Set the timer to cook for several hours, then remove the cooked meat, shred with a pair of forks, and return to the pot to be mixed together with the remaining sauce. That's it!
If you've got a pressure cooker like an Instant Pot, making shredded chicken, pulled pork, and fall-apart beef is even easier. Appliances like the Instant Pot can do the same job as a regular slow cooker in far less time. For example, you can have boneless chicken breasts cooked to perfection and ready to shred in less than half an hour! Depending on the size and type of beef roast, it could take just one hour in the pressure cooker to get the same results as 8 hours in the slow cooker. These brilliant kitchen devices are a real game changer when it comes to taking your nachos to the next level.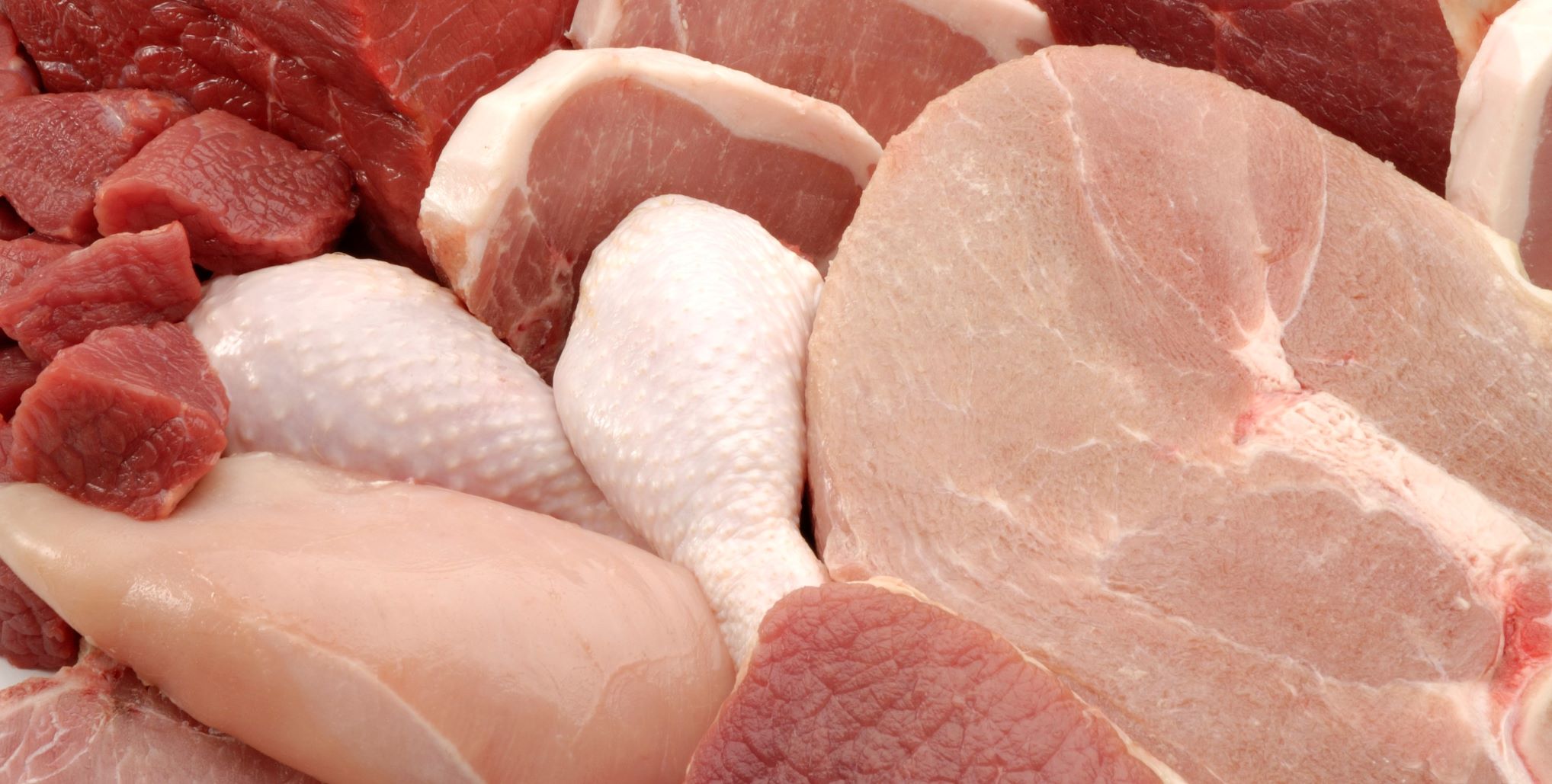 Now it's time to move on to ways that you can really personalize your nachos and let your creativity show with all kinds of amazing nacho toppings!
Get Creative with a Variety of Delicious Low Carb Nacho Toppings
The meat you use on your nachos is definitely the most distinctive element, but coming in a close second is the type of cheese you adorn your low carb nachos with. Shredded cheese, either classic cheddar or blends including southwest favs like Monterey Jack, Pepper Jack, and Colby, is absolutely essential as a nacho ingredient. You can either sprinkle the shredded cheese on and pop the whole platter into the oven for a quick minute to get a good melt going on the cheese, or you can prepare a rich and creamy cheese sauce to drizzle over your nacho mountain. Both ways work equally well and taste amazing, so it really comes down to your personal preference on how you like to 'cheese up' your nachos. If you like the idea of making your own homemade low carb nacho cheese sauce, here's a fantastic recipe forKeto Nacho Cheese Sauce that can be ready in just minutes!
Another important nacho topping to have at the ready is sour cream or a fresh lime crema. For people who like their nachos hot and spicy, sour cream or lime crema can be a refreshing cool down for the tongue as you progress through your nacho platter. Even if the spice level is mild on your nachos, the tang of a little fresh lime juice mixed with sour cream is still a fantastic addition to the flavour profile in each bite.
Salsas are also essential nacho accompaniments. Sometimes people like to spoon some cool salsa on top of their nachos, others prefer to scoop some up with their chips. Regardless, the combination of tomatoes, peppers, onions, cilantro, garlic, lime juice, and bold seasonings adds another layer of deliciousness. Need a new salsa to go with your new approach to nachos? Try the amazing products from Green Mountain Gringo. Choose from the subtle smolder of Jalapeno & Pasilla Salsa, or the fiery heat of hot Serrano & Jalapeno Salsa. Want to make your own fresh salsa at home? You've got to check out this vibrant and flavourful recipe for Keto Salsa.
Fresh vegetables are next in line to complete your nacho creation. This is where anything goes, and one person's preferred veggie combination for nachos will likely be different from someone else's, and that's the best part. Your nachos are YOURS, and the vegetable toppings you choose should definitely reflect that. Some of the most common choices include shredded lettuce, chopped fresh tomatoes, sliced jalapenos, black olives, cilantro, green or red onions, lime wedges, avocado and guacamole. If you're hosting a get-together, or are having a family 'make your own nachos' night, make sure to poll everyone on their favourite toppings to shop ahead for all the right stuff and enjoy the fun that will surely follow!
Finally, what would nachos be without a bed of crunchy tortilla chips to pile everything on top of? Regular tortilla chips are high in carbs, but there are lots of options for substitutes that you can use to pull together low carb nachos that will blow away all others. For example, have you ever tried to make your own crispy tortilla chips at home? It's really easy!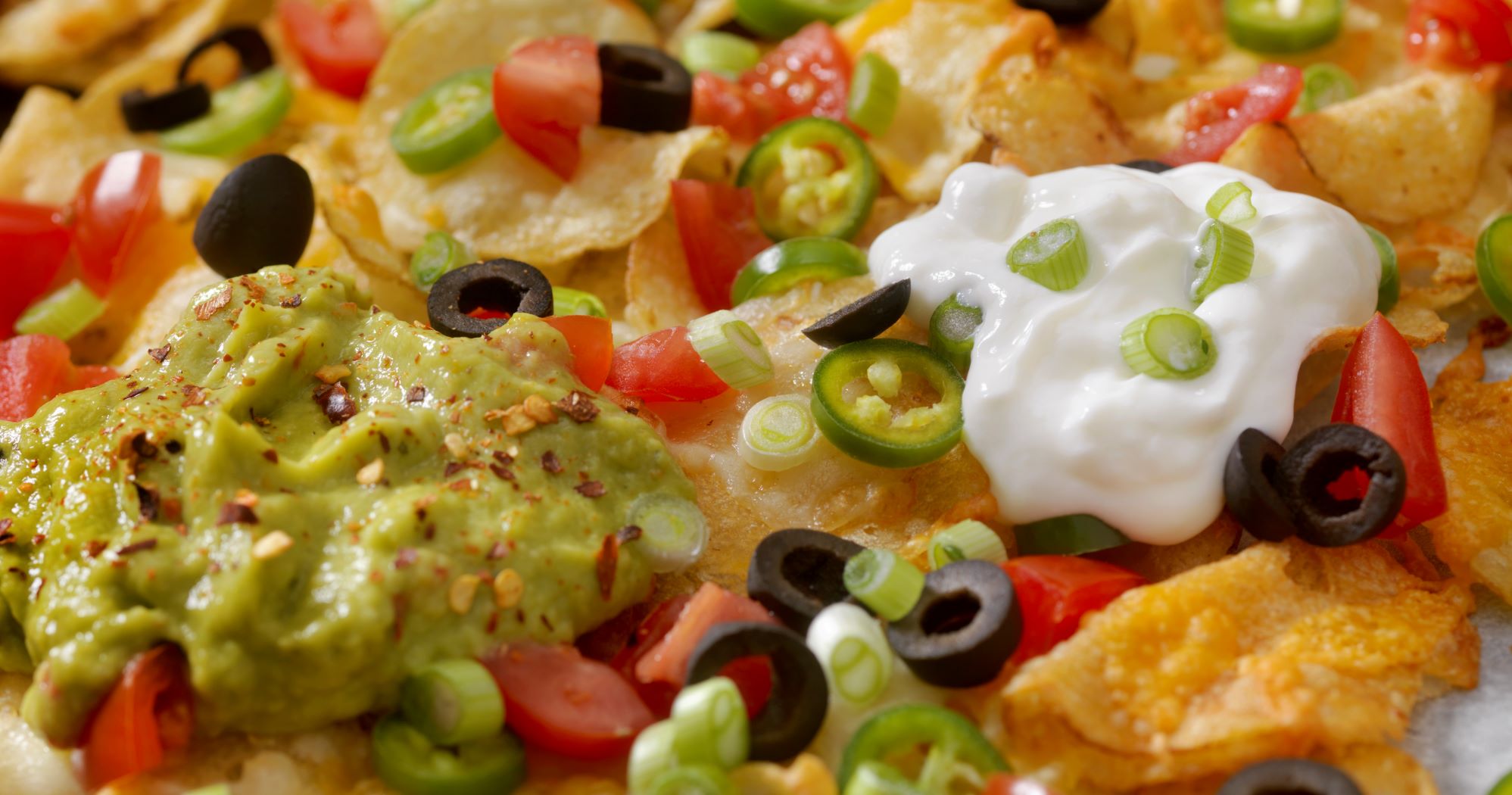 Choose the Right Tortilla Chips for Low Carb Nachos
Making tortilla chips at home can be done in several ways. You can make them in a deep fryer or air fryer, or there are options for making oven-baked tortilla chips, and even a microwave method. Here's a helpful guide that runs through the different ways – Making Crispy Tortilla Chips at Home. Now, that guide uses regular corn tortillas, but the methods will work just as well with soft low carb tortillas like those from Mama Lupe's. Mama Lupe's Low Carb Tortillas & Mama Lupe's Zero-Carb Tortillas are famous for being the most authentic and best tasting low carb tortilla shells you can get, and they're perfect for making tasty low carb chips for nachos.
While there's nothing quite like a batch of toasty warm tortilla chips made fresh for your nachos, sometimes time is not on your side and you need to go with a ready-made chip. Fortunately, there are great tortilla chips you can buy right here at The Low Carb Grocery! Check out BeyondChipz Low Carb Tortilla Chips for a ready-to-go tortilla chip to satisfy your need for a quick nacho fix.
Now, if all these options and ingredient choices have left you wondering where to start, we've got some handy recipes that can take all the guesswork out of your nacho night and make things easy, fast, and extraordinarily delicious.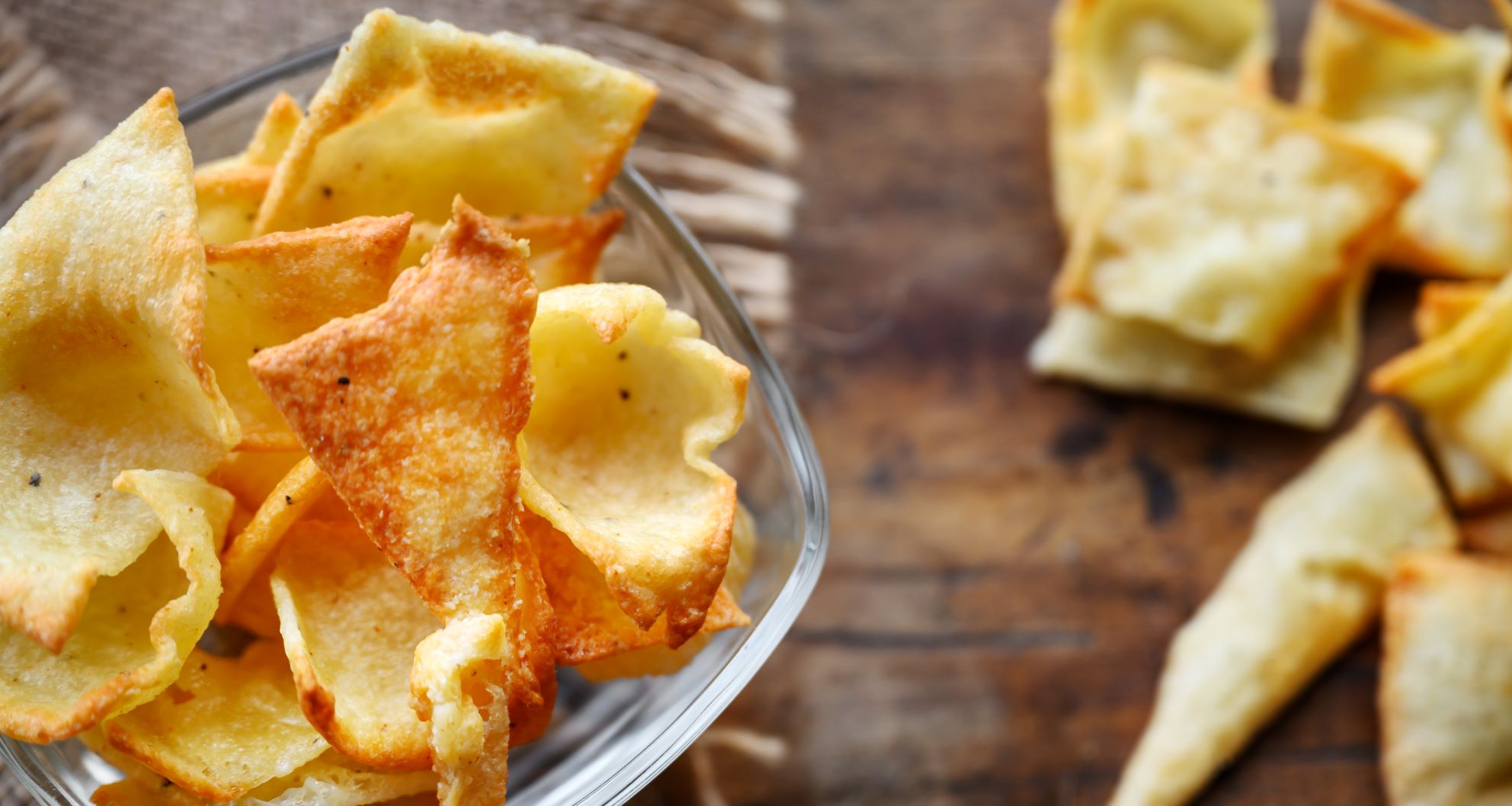 Step-by-Step Low Carb Nacho Recipes
Keto Spicy Chicken Cheddar Nachos
Sure, we could have started this list off with classic beef nachos, but when we found this one we knew it had to be first. We love shredded chicken, and we love it even more when it's hot and spicy. This recipe takes fired-up shredded chicken and places it on top of a homemade cheddar cheese crisp (recipe included) instead of a regular tortilla chip for the perfect crunch with zero carbs! Add on your choice of salsa, veggies, sour cream, and other tasty toppings, and you've got the best snack you've ever had, or a family-friendly meal that will fly off the plates.
Low Carb & Gluten Free Beef Nachos
Ok, now it's time for a beef nacho recipe that will beat all others. In this one, all the spices you need for the seasoning blend are easy to find and in perfect proportion for the nacho beef flavour you're craving. This recipe also includes a DIY section for making your own homemade keto tortilla chips, so you'll be ready to tackle the entire process with easy to follow steps.
Keto Pulled Pork Nachos with Cauliflower
You've never had nachos like this before, we guarantee it! This recipe leans hard into the keto and low carb lifestyle by skipping the tortilla chips entirely and loading it up with even more healthy veggies. The combination of savoury pulled pork infused with bold southwest spices, peppers, tomatoes, and tons of cheese is just unbeatable. Trust us when we say you've absolutely got to give this unique spin on nachos a try!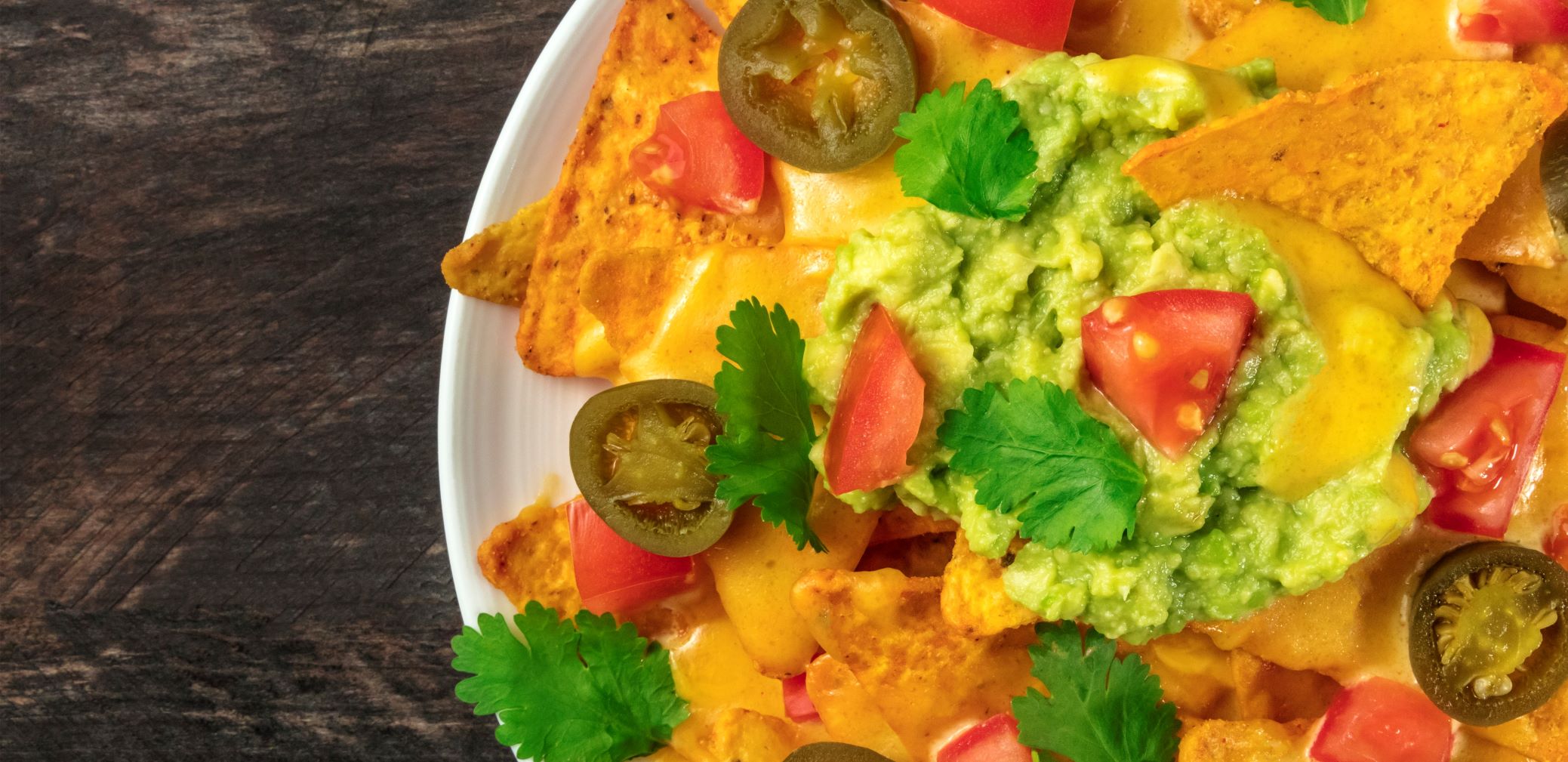 Make Tonight a Low Carb Nacho Night
Hungry yet? We sure are! The craving for tasty nachos is undeniable. When you can make them so many different ways so they're low in carbs and bursting with intense flavours, there's no reason to deny your instincts. Put some healthy low carb nachos on the dinner table tonight and enjoy the applause that's sure to follow!
If any of these low carb nacho ideas have sparked your interest, we encourage you to try them out and write a review on our website, leave a comment on our Facebook page under this blog post, or tag us on Instagram @lowcarbgrocery! Whether you're trying low carb or keto for the first time or if you're a seasoned pro, be sure to join our conversations on Facebook and Instagram! We'd also love to hear what you think about our content, our products, and our customer service by leaving us a Google Review! And lastly, don't miss out on deals, updates, and keto trends each week on our low carb newsletter!
More Low Carb Lifestyle Articles