Fun & Festive St. Patrick's Day Recipes
Low Carb, Keto-Friendly Foods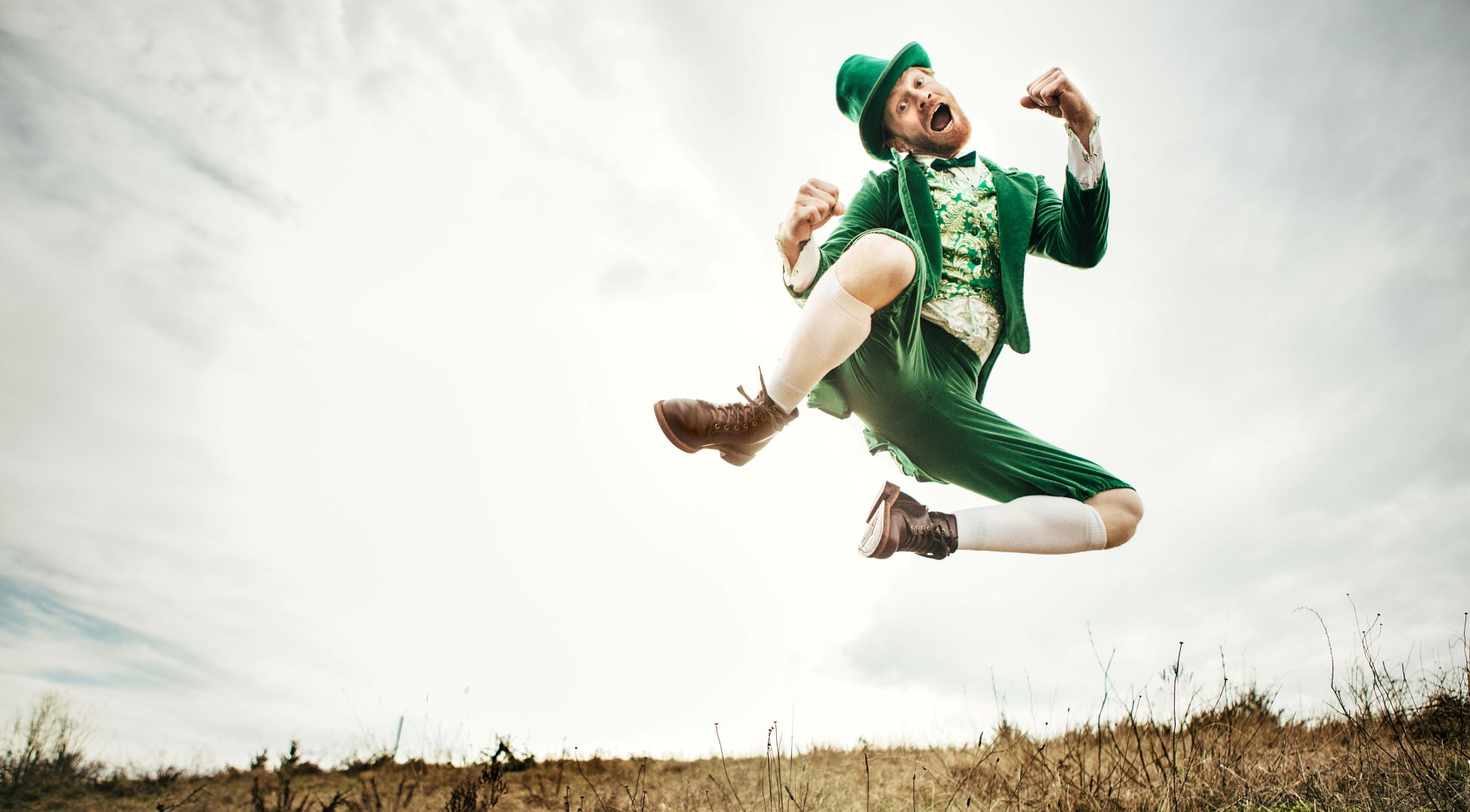 For one day a year, we are all a little bit Irish! St. Patrick's Day can be a really fun experience when you get right into it and pull out all the stops with a clever collection of green-themed snacks and traditional Irish dishes that the whole family can dig into. These fun cooking ideas are easy, delicious, and very low in carbs. Plus, we've gathered up a selection of 'green' themed products you can use to accentuate your St. Patrick's Day with style!
Top of the morning, to you! It's that time of year again when we break out our green outfits and celebrate all things Irish in honour of St. Patrick's Day. You know, this is one of those holidays that just brings out all kinds of good cheer and warm wishes from close friends and strangers alike, lifting everyone's spirits from morning 'til night. There's no better way to spread St. Patrick's Day fun than with delicious snacks and tasty meals featuring vibrant green ingredients and traditional Irish flavours.
To make this special day even more special, we've scoured the internet for the best green-themed and Irish-inspired food ideas that are matched to this holiday like a leprechaun to his gold! Now, let's begin with some delectable low carb dishes that you can cook up this St. Patrick's Day & bring a smile to the faces of everyone around your table.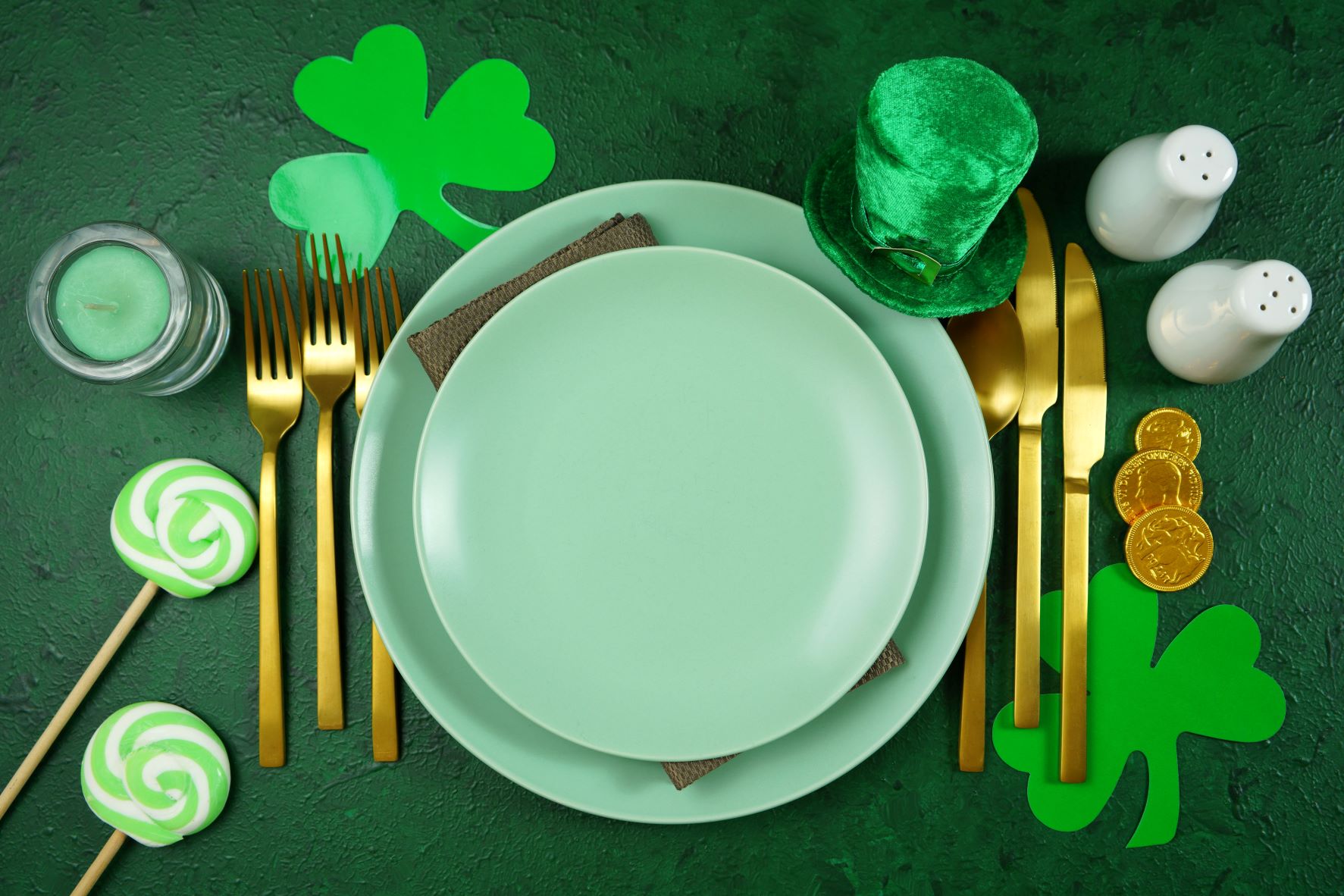 Green & Irish Themed Low Carb Recipes for a Fun St. Patrick's Day
There's no more definitive St. Patrick's Day dinner than traditional Irish corned beef & cabbage. The tender, fall-apart corned beef, seasoned to perfection, is a taste experience that you'll never forget. Normally, corned beef and cabbage is slow-cooked for hours to get that distinctive tenderness. However, with a pressure cooker or Instant Pot, you can get the same amazing results in a fraction of the time. Pair the delicious corned beef with the classic side of cooked cabbage, or mix in some of your other favourite vegetables like carrots and onions to add a bit more color and depth to the flavours. This easy low carb recipe is sure to be a winner this St. Patrick's Day!
We're switching gears with this recipe, and leaning more towards the 'green' side of things rather than a traditional Irish dish. One bite of these tasty zucchini pizza boats is all you'll need to know that they definitely are a home run when you're putting together a visually-impressive green St. Patrick's Day table. With just a few quick minutes of prep and cooking time, these cheesy, savoury zucchini pizza boats will be ready to devour. If you want, you can make them even greener by swapping the tomato sauce for a fresh basil pesto. Either way, they're definitely delicious!
This is one pretty looking pie! We love the flavour of warm spinach and cream cheese dips, and this pie takes that experience to a whole new level. Starting with a simple grain-free pie crust, this recipe blends fresh spinach with smooth cream cheese and flavourful feta cheese to create a high-protein vegetarian dish that is infused with rich taste throughout every bite. The playful green and white appearance of this cheesy spinach pie and the comforting flavour makes it the perfect addition to your St. Patrick's Day feast!
Low Carb Grain-Free Irish Soda Bread
Going back to old Ireland, this modern keto-friendly take on a traditional Irish soda bread is delicious and nutritious, as well as easy to make with just a few common ingredients. In less than an hour, you'll have a warm loaf of scrumptious low carb Irish soda bread ready to serve up. You can also change things up by adding in dried fruits like raisins or currants, or maybe even other options such as dried blueberries or cranberries to give it your own unique spin. Whatever way you make it, you can bet that it won't be long before you're wanting to bake up another loaf!
Sure, the Shamrock Shake might be famous as a special fast food menu item this time of year, but who needs all the syrupy sugar they put in it? You can make your own right at home in just a few minutes, and if you ask us, the fresh taste and quality ingredients in this recipe are far superior to anything you'd get at a fast food restaurant. All you need is a blender and a few ingredients like keto ice cream, almond milk,peppermint sugar-free flavour syrup, and a tiny bit of green food colouring to give it the right shade of green! Topping the shakes off with a dollop of keto whipped cream and a fresh mint leaf really makes them pop when you serve to guests. You'll love every sip!
Even with these fun recipes at the ready, you might want to boost your St. Patrick's Day food experience with different tastes and more green accents. Here's a selection of products available right here at The Low Carb Grocery that should do the job quite well!
Great Low Carb Products to Make St. Patrick's Day Even 'Greener'!
DaVinci Sugar Free Irish Cream Flavoured Syrup
What's more Irish than the unmistakable flavour of Irish cream? Give your morning coffee some style with a shot of this light and flavourful sugar-free syrup from DaVinci, or use it to enhance the taste of a wide range of desserts. DaVinci syrups are renowned for their authentic flavours, and are popular around the world by chefs and baristas who know that to get the best taste, you need the best quality ingredients.
Sana Sweet Irish Cream Dark Chocolaty Bites
You really can't have enough Irish cream flavour on St. Patrick's Day, so we're continuing on with these delectable chocolaty morsels from Sana. These Irish Cream Chocolaty Bites are sugar-free, gluten-free, and keto-friendly, meaning you can enjoy them with zero-guilt. If you're craving a different flavour today, you can also find them in Peanut Butter, Raspberry, Red Velvet, and Coconut varieties, and more. So delicious!
Flatout Light Spinach Low Calorie Flatbreads
When you really want everything on your table to be green, why settle for plain-looking flatbreads? Check out these soft and delicious low carb spinach flatbreads from Flatout instead! Whether you're making tasty pinwheel appetizers or are wrapping up a delicious St. Patrick's Day lunch to take to work or school, these fresh green flatbreads are just the thing to keep it all together, and they will look great doing it!
Shameless Snacks Green Apple Blast Gummies
If your sweet tooth is acting up, give it what it wants with some of these soft and sweet green apple gummies! Shameless Snacks knows that just because you're living the low carb lifestyle, it doesn't mean you need to deprive yourself of great-tasting candies. These tasty little gummy bites are absolutely fantastic, bursting with tart green apple flavour, and have just 3g net carbs in each bag. See for yourself, and tear one open today!
Equal Exchange Organic Green Tea
If it's time to rejuvenate your body and spirit before the real festivities begin, take a moment and refresh yourself with a hot cup of Equal Exchange Organic Green Tea. There are many health benefits associated with green tea, mainly due to the high concentration of antioxidants found in green tea leaves. Antioxidants have been correlated to improved brain function, boosted metabolism, and reduced risks of heart disease and cancer. If a cup of tea is your beverage of choice on St. Patrick's Day, it just makes sense that it would be green tea today!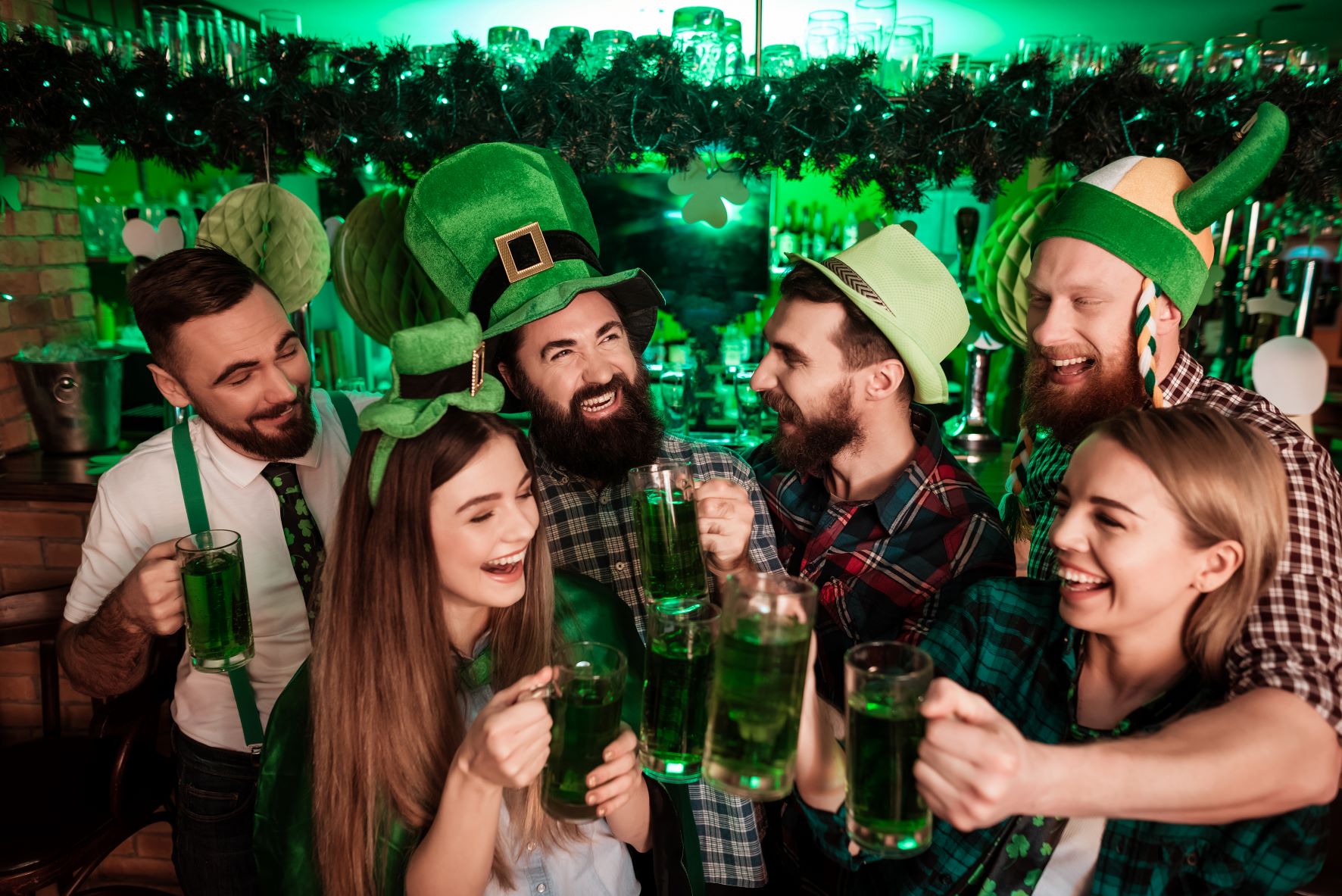 Have a Happy St. Patrick's Day from The Low Carb Grocery!
Please excuse us if our Gaelic isn't quite as refined as it could be, but we want to wish you "Lá Fhéile Pádraig sona duit"! We hope that you've enjoyed this list of fun St. Patrick's Day-inspired cooking ideas and green-themed treats. Any time you can infuse a little extra holiday spirit and light-heartedness into the day, it helps make everyone's mood brighter and a bit more cheerful. There's never a bad time to experiment with some interesting new recipes, but when you can match them with a celebration, so much the better! Whether your home is filled with the savoury aromas of corned beef and cabbage, or you've got a frosty Shamrock Shake in your cup to sip on, go forth and enjoy all the tasty treats that St. Patrick's Day has to offer!
Browse the rest of our inventory here for everything from low carb cereal to energy bars, condiments and sauces, snack food and more!
Stay Connected
We hope that we haven't made you too hungry while reading this article! If any of these recommendations spark your interest, we encourage you to try them out and write a review on our website, leave a comment on our Facebook page under this blog post, or tag us on Instagram @lowcarbgrocery! Whether you're trying low carb or keto for the first time or if you're a seasoned pro, be sure to join our conversations on Facebook and Instagram! We'd also love to hear what you think about our content, our products, and our customer service by leaving us a Google Review! And lastly, don't miss out on deals, updates, and keto trends each week on our low carb newsletter!
More Low Carb Lifestyle Articles