Savour the Flavours
Monin Sugar-Free Flavoured Syrups


We love experimenting with different flavour combinations, so we are absolutely smitten with the amazing line of delicious flavoured syrups from Monin. Whether you're looking for a way to infuse your sparkling water with hint of fruity sweetness, want to elevate your coffee with a rich and decadent flavour, or are baking up a special sweet treat for the family to enjoy, Monin concentrated sugar-free syrups are the perfect low carb choice.

Some of the most important products in any low carb kitchen are good quality alternative sweeteners so you can make all your favourite foods and drinks without the unnecessary sugar and extra carbs. There are many different types of baking recipes and beverage creations that call for a flavoured syrup of some sort to add character to the food and enhance the taste experience. To bring out the right balance of sweetness and flavour in your recipes and cocktails, while keeping sugar and carbs out of the equation, Monin is a brand that is renowned all over the world. Now, you can find their expansive line of concentrated sugar-free flavour syrups right here at The Low Carb Grocery.

What's the Story of Monin?
Since the company's very beginning, Monin has been dedicated to creating the finest in flavoured syrups to be used in making incredible drinks, delectable baked goods, and more. Originally founded in 1912 by namesake Georges Monin, the company began after his dissatisfaction with the weak flavours and underwhelming aromas of contemporary cordials drove him to create something superior to all the others. Monin began experimenting with fresh fruits in his own kitchen, developing a process for extracting vibrant flavours that could then be used to create a cordial that was leaps and bounds better than the rest.
With his success, Monin then turned his attention to creating a diverse range of other flavours and syrups to enhance and elevate other foods and drinks of all types. Soon, Monin products were being exported around the world, and over the next 100 years new manufacturing locations were opened in many countries to meet surging demand. Innovation continues to set Monin apart from the competition, with exciting new flavours always in development and alternative sugar-free ingredients being tested to create flavours for people who want the same great taste without the unnecessary sugar and carbs.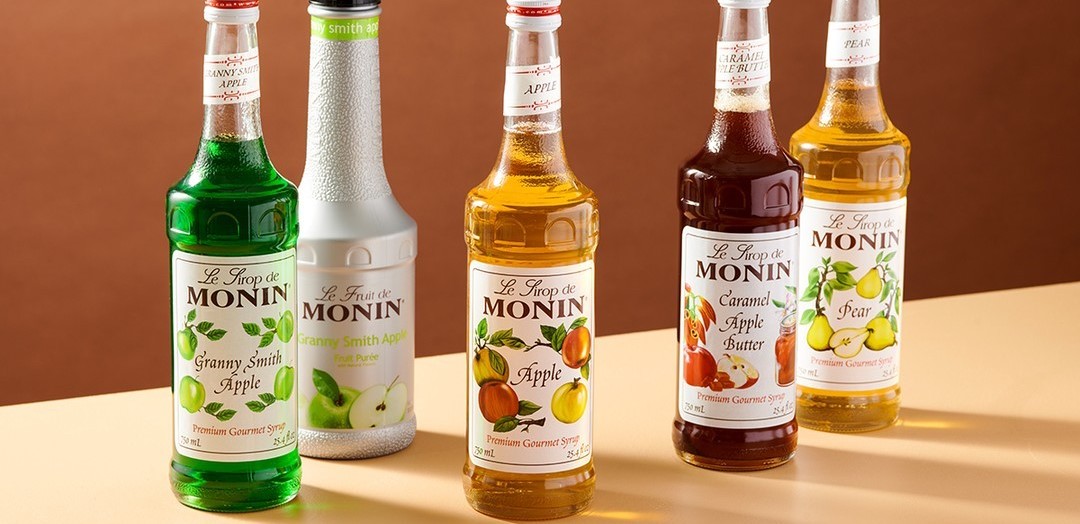 Discover the Many Flavours of Monin
It's quite impressive to see just how many different flavours of concentrated syrups Monin has created. There truly is a flavour for everyone! Whether you prefer delicate sweetness, earthy aromas or something in between, you'll definitely find one that will become your new favourite.
Fresh & Fruity Concentrated Syrup Flavours
Monin fruit flavoured syrups can be used to make a plethora of delectable desserts and tasty treats, including refreshing iced teas, icy frozen creations, succulent glazes, fruity marinades, and much more. They're also a great addition to any mixologist's cabinet, opening the door to a wide range of craft cocktails and experimental beverages that will knock your socks off! Go even further by exploring ways to use Monin syrups in sweet salad dressings, smashing smoothies, delicious dips, and many other dishes and recipes that can be made even better with a little fruity essence.
Here at The Low Carb Grocery, you can find the following Monin concentrated sugar-free fruit flavoured syrups: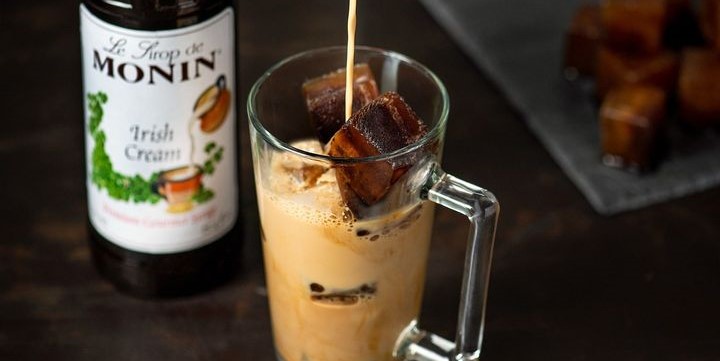 Distinctive & Unusual Concentrated Syrup Flavours
Moving beyond the realm of fruity flavours, Monin also offers a selection of very unique flavoured syrups that can be used to infuse distinctive flavours in a wide variety of unusual food and drink creations. For example, sparkling water and bubbly beverages can be given added character with a little mint-flavoured Monin syrup. Or, go the other direction with the rich, earthy aromatics offered by Monin concentrated oak barrel syrup, which is perfect to give more depth to cocktails crafted with bourbon and whiskey.
You can find both of these unique Monin sugar-free concentrated syrups right here at The Low Carb Grocery:
In addition to Monin's line of concentrated syrups, The Low Carb Grocery also carries a variety of their other sugar-free syrup products. These include such popular flavours as vanilla, hazelnut, almond, Triple Sec, chocolate, and caramel. Check out the entire range of Monin products available online at The Low Carb Grocery!
With so many fantastic flavours to choose from, it can be hard to decide what to try first! Of course, if you want to hit the ground running and make some amazing creations with Monin sugar-free flavoured syrups today, here are some great ideas to get you started off on the right foot!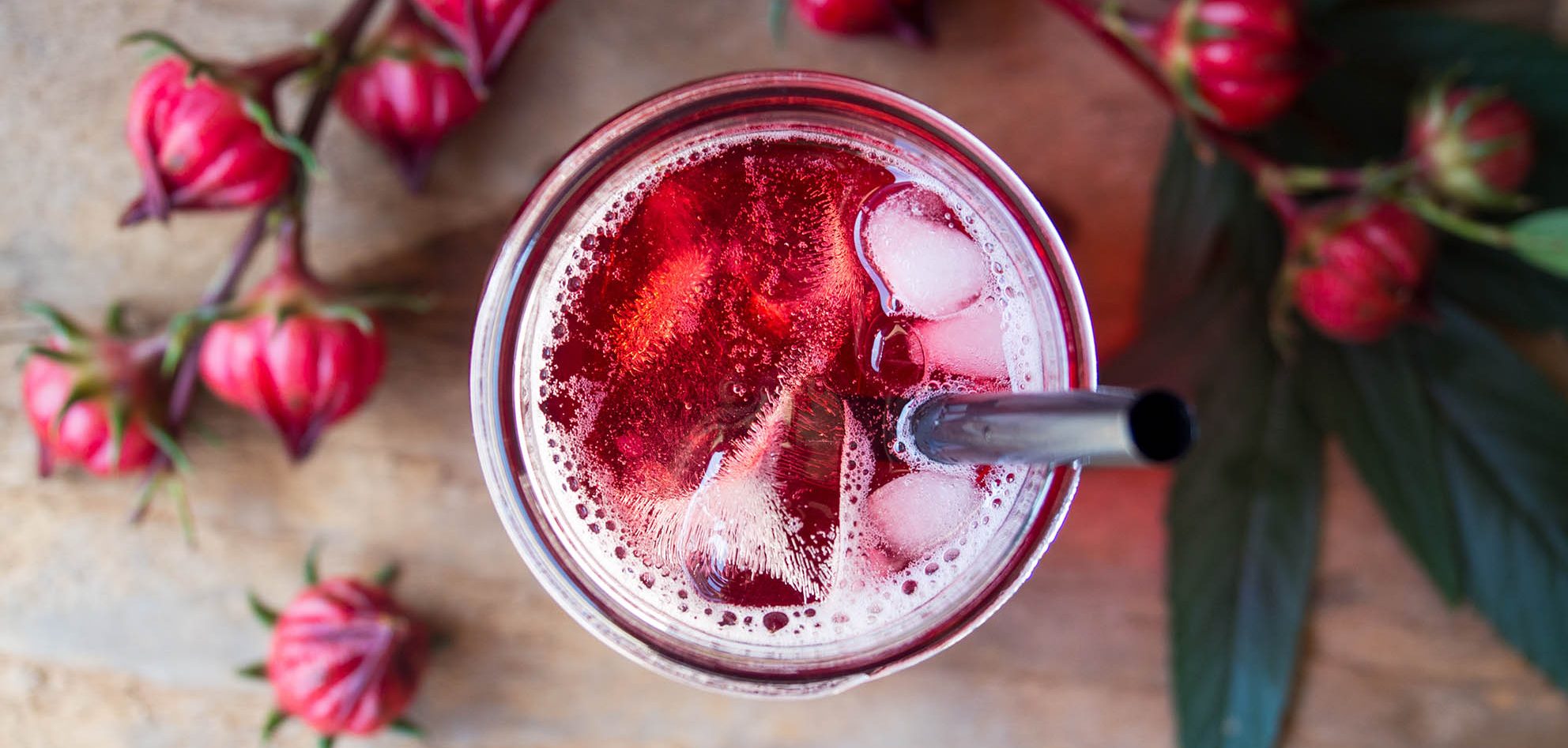 Tasty Ideas for Using Monin Sugar-Free Flavoured Syrups
Sugar-Free Iced Caramel Macchiato
Starting off our list of tasty recipes is this coffee concoction that is anything but ordinary. Start with some espresso made from the darkest of dark coffee beans, add a shot of Monin Sugar-Free Caramel Syrup, then top up with your choice of low fat milk or milk alternative. Then, pour into an ice-filled glass, and top with a swirl of sugar-free whipped cream to finish it off. Just the thing you need to refresh and recharge!
Brie & Pomegranate Pickled Onion Burger
Now we're talking! This burger is mind-blowing, and takes just a couple of simple substitutions to make it low carb. All you need to do is change out the regular burger buns for your favourite low carb or keto-friendly variety, and make sure you use the Sugar-free version of Monin's Pomegranate syrup. The rest of the recipe is unchanged, and will make a mouth-watering burger bursting with incredible flavours. You gotta try it!
Batch Sugar Free Strawberry Lemonade
On a hot summer day, or any time you need a nice and refreshing beverage to sip on, this recipe is perfect. With just three ingredients, including Monin Sugar-Free Strawberry syrup, a big batch of this delightful drink can be ready to share in just minutes. Ordinary lemonade just can't hold a candle to this version!
Pea and Arugula Pesto with Mint
Looking for a unique and unusual appetizer to serve up to guests? Using the vibrant and authentic flavour of Monin Sugar-Free Concentrated Mint syrup, this recipe blends the unmistakable tastes of arugula, pistachio, and Romano cheese along with fresh lemon and English peas to create a delicious bite-sized cold low carb appetizer that's ideal for any event or social gathering.
Time to wind down the list with a light and tasty cocktail. We love the flavour of mango, and Monin Sugar-free Mango flavoured syrup tastes just like a freshly cut slice! Simply add some to a glass, combine with a shot of premium vodka and sugar-free energy drink, and top with a slice of your favourite citrus fruit. Trust us when we say that your glass will soon be needing a refill!
Get Creative with Monin Flavoured Syrups from The Low Carb Grocery
If you're excited to start exploring more of Monin's premium flavours and begin creating amazing taste experiences in your kitchen, head on over to browse our complete selection of Monin sugar-free syrups and concentrated flavours today. Enjoy all the unique Monin flavours we have to offer!
Whether you're trying low carb or keto for the first time or if you're a seasoned pro, be sure to join our conversations on Facebook and Instagram! We'd also love to hear what you think about our content, our products, and our customer service by leaving us a Google Review! And lastly, don't miss out on deals, updates, and keto trends each week on our low carb newsletter!
More Low Carb Lifestyle Articles
© 2023 Low Carb Grocery. All Rights Reserved.