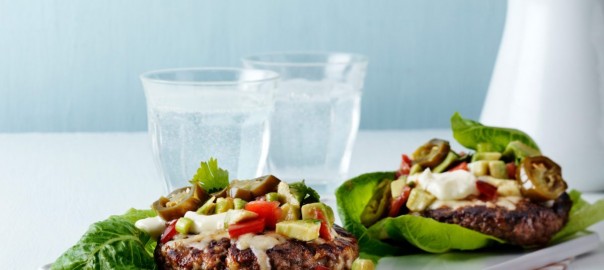 Guide to the Low Carb Brunch
Guide to the Low Carb Brunch
Planning the perfect brunch menu can be easy, even when you're on the low carb diet. Traditional brunch dishes cover a wide range of foods and flavours, many of which are inherently low carb already, and those that may contain higher amounts of carbs are easy to alter or swap out to better fit your diet needs. In this article, we'll take a look at how to plan a great brunch menu that checks off all the essentials, and keeps the carb count low. Let's get right to it!
What exactly is brunch?
Brunch is not simply just a late breakfast or an early lunch, and it's certainly not a modern invention. Brunch traditions date back as far as the 19th century, and the typical foods served at brunch have changed significantly with the times. The standard cuisine that was originally popular at brunch has evolved as it became known around the world, adding in new dishes as different cultures adopted the meal to fit their lifestyles.
Traditional Brunch Dishes
Brunch menus span a very wide range, with some being extremely simple and others quite complex. Depending on formality, the size of the group, or the tastes of the culture, brunch can be a very different experience from one day to the next. Generally, however, most brunches include the following types of dishes:
Breads and Pastries
Most of the carbs found at brunch menus come in the form of breads and pastries, such as bagels, coffee cakes, waffles, pancakes, blintzes, crepes, muffins, and others. Breads and pastries are popular elements of brunch due to their wide range of flavours and tendency to be customizable for the unique taste of the individual. For example, a Belgian waffle can be topped with everything from maple syrup to a pile of fresh fruit or whipped cream, and in any combination.
Low carb dieters are in luck, as there are many options available for low carb mixes that taste great and make perfect, fluffy pancakes and waffles. This pancake and waffle mix from Big Train is one of our customers favourites! Combine them with a sugar-free maple flavoured syrup from Joseph's, and you've got your brunch menu off to a fantastic start.
Meats and Eggs
You'll find a wide variety of meats and seafood suitable for a brunch menu, which is perfect for low carb dieters. Prosciutto, smoked salmon, shrimp, bacon, sausage, and eggs of all kinds are great additions to any brunch feast. In fact, smoked salmon served on a Thinables Fiber Gourmet low carb cracker with a touch of dill and some cream cheese is always a smash hit with brunch guests. An array of bite-sized salted and cured meats, along with assorted cheeses to accompany them, will give guests lots of flavours to explore, and will help keep the carb count low.
Another standard menu item you'll find at nearly every brunch is the classic Eggs Benedict, which is a delicious combination of a poached egg, thick cut back bacon, a fluffy toasted English muffin, and rich hollandaise sauce. It's a scrumptious dish that is simply essential to serve at brunch. Fortunately, Eggs Benny is easy to make the low carb way by substituting in a low carb English muffin or swapping out the muffin entirely for something unique, like a fresh slice of tomato. This great idea comes from Brenda over at SugarFreeMom.com. The cool, fresh taste of the tomato is a great contrast to the warm, rich flavours of the egg and the sauce. Here's a link to the recipe Lightened Up Eggs Benedict (Low Cal & Low Carb).
Hollandaise sauce has a reputation of being a tricky one to make, but you can simplify things a lot by going with a mix like this one from Mayacamas. This gluten-free hollandaise sauce tastes great, and only needs a little milk and butter. Even better is that it's ready in just 5 minutes, giving you more time to perfect your egg poaching technique.
For those brunch goers who are fans of bold, southwest foods, putting huevos rancheros on the menu is a surefire way to get rave reviews. Huevos rancheros are a delicious combination of scrambled or fried eggs, sautéed peppers and onions, Mexican rice, and a tomato-chili sauce all wrapped in a corn tortilla. Serve these up with some fresh guacamole and you'll fall in love with this dish. Making low carb huevos rancheros can be as simple as skipping the rice and swapping in a low carb wrap like these from Mama Lupe's, keeping all the amazing flavours but ditching the carbs.
Fresh Fruits
Fresh fruit of all kinds can be found at brunch tables, and often times this is when you will see some more unusual fruit choices to select from. In addition to the common breakfast fruits of berries, oranges, grapefruits, and apples, you will likely see a wide variety of melons, as well as pineapple, papaya, and other tropical fruits. As a good rule of thumb, we recommend that you simply stick to the fruits that you know will be lower on the sugar spectrum, such as berries and melons. Avoid those fruits very high in sugars, such as grapes, bananas, and mango.
Brunch Beverages
Another way that brunch tends to differentiate itself from breakfast or lunch menus is that it typically includes some type of alcoholic beverage on the menu. Common alcoholic drinks served at brunch include champagne and mixed drinks such as a mimosa, Bloody Mary, or Irish coffee. Treat these drinks the same as you would any other alcoholic offering, and stick to your diet plan accordingly. Brunch always has many non-alcoholic drinks to choose from as well, including fresh juices, coffee, tea, and more, so don't feel obligated to grab a glass of champagne if it's not ideal for your diet.
Conclusion
Brunch is a great meal for trying out new and creative food options, and since the entire menu usually has such a variety of dishes, brunch fans are usually excited to try something different and unusual. Brunch is great for low carb dieters, and it really allows you to let loose and try some new flavour combos that you've always wondered about, as well as put new spins on old recipes to make them your own exciting creations. We hope that this article has given you some inspiration and some new ideas for your next brunch.