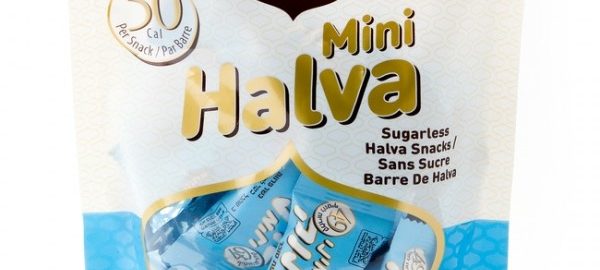 Great Keto Friendly Snacks
Keto Snack Foods – What's Keto Friendly?
People adhering to a keto diet are often on the hunt for satisfying snacks that don't contain a ton of carbs and sugar. They must be careful, though, as most snacks undermine the keto diet despite the packaging claiming otherwise. At the Low Carb Grocery, we carry a wide variety of keto-friendly snacks that you can enjoy without feeling even the smallest ounce of guilt. You can even introduce them to party guests without feeling sheepish.
Diets are tough to commit to but knowing you can still indulge in tasty snacks can help you stay the course. To help you out, let's review 10 of the best keto-friendly snacks that you should try right away. The aim is to make sure you don't undermine your diet when that late night sweet or salty craving hits you like a ton of bricks.
Whether you're leaving the gym or coming home late from a fun night out, you need to have the right snacks in your bag or in your pantry!
What is the Keto Diet?
The ketogenic diet is a low carb and high fat diet that has been popular for decades. Like Atkins, it is a proven way to lose weight, improve health and increase daily energy. Some studies even suggest that the keto diet can help prevent the onset of diabetes, cancer, epilepsy and Alzheimer's disease.
The idea is that by lowering your carb intake your body will enter ketosis, a metabolic state that efficiently burns fat and supplies energy to the brain. Additionally, you can enjoy delicious foods and snacks that are high in fat and calories without sacrificing your commitment to your diet and healthy living.
Reviews of the Best Keto Snacks
Let's review 10 snacks that keto fans love so much that it's hard for us to keep on our shelves.
Halva is a sweet treat that hails from the Middle East and North Africa. It is a creamy desert that is made from sesame and is kosher certified. It comes in vanilla sesame, vanilla sesame with fibers and walnuts, marble sesame, sesame or you can purchase a gift pack to enjoy a variety of flavours. While it is delicious, halva has a particular texture and mouth feel so it doesn't appeal to every palette.
We recommend cutting the entire block of halva into pieces and refrigerating it. This way you can enjoy a cool treat when you need that fix. 
Caramel Chocolate Peanut Nougat Snack
These bars are perfect for people who can't ignore their sweet tooth. They are a gooey combination of caramel, chocolate, peanut and nougat and are a good fit for that mid-afternoon sugar craving.
This brand comes in a variety of flavours, including peanut butter fudge, cranberry almond, chocolate chip, white chocolate macadamia nut, chocolate hazelnut, caramel chocolate nut, coconut almond, dark chocolate almond coconut, triple chocolate, cashew trail mix, dark chocolate decadence and caramel double chocolate.
Crispy Lemon Flavour Snack Bar
For fans of lemon, this Atkins snack bar is the prefect treat. Each bar is packed with protein (13g) and fiber (9g) and is low in sugar (1g). You can toss one in your bag to enjoy at work or after hitting the gym. Made with real almond butter, this product is filling, crispy and can satisfy even the most intense hunger.
Since it's Atkins, it's nutritious, delicious and contains only 4g of carbs. If you are on this diet, remember that it is only recommended to eat two products (bars or shakes) a day as to not exceed the daily carb intake.
Extend Bar – Anytime Bar (Apple Cinnamon)
A snack originally created for diabetics, an Extend Bar can stabilize blood sugar, help control your hunger and provide you with ample energy. It's not just for people battling diabetes, though, it's also a great snack to enjoy after working out or playing a sport.
Extend bar features ingredients with a low glycemic index meaning they don't convert glucose at a rate that causes blood sugar and insulin levels to rise to dangerous levels. They naturally breakdown in a way that deliver energy for up to 9 hours. You can eat one in the morning and be good for the day!
We love apple cinnamon flavour but you can try peanut butter chocolate, peanut, peanut butter, chocolate and mixed berry.
Doctor Kracker's Snacker Kracker
If you crave something delightfully crunchy then try this snack inspired by artisan flatbreads. Made with organic ingredients and baked to crispness, this is the perfect accompaniment for your favourite toppings like peanut butter or low carb cheeses like brie and goat cheese. You can also break up a couple to add to salads, eat with savoury dips or use as a cracker replacement for soup.
Healthsmart offers a versatile line of low carb snacks ranging from peanut butter cups to cookies and cream protein bars. We love the ChocoRite Snack in chocolate crispy caramel flavour.  This product is a perfect mix of soft and chewy but with a layer of crispiness. In addition to being keto-friendly, it fits nicely into the Weight Watchers and South Beach diets.
For those who drink protein shakes after an intense workout, Healthsmart has the CarbThin Zero Carb Whey Shake Mix-Chocolate. It tastes great, contains a whopping 26g of protein and comes in simple flavours like chocolate and vanilla so you can mix with frozen fruits or berries to create a combination unique to your liking.
Why not get your protein from eating crunchy and flavourful chips? Kay's Naturals are made from non-GMO soy protein and whole grains, fiber, calcium and folic acid. This is an alternative to traditional chips that is high in saturated fats and often fried and heavily salted.
Each chip is bursting with flavour. The most popular is sweet BBQ but you will want to also try the crispy parmesan.
Moon Cheese Natural Crunchy Cheese Snack
Moon Cheese makes crunchy snacks that are super addictive. Their hard exterior compliments the lighter inside that is brimming with cheese flavour. You can choose cheddar, pepper jack or, our favourite, gouda.
They are a bit more expensive than other brands of crunchy snacks but the satisfying crunch is truly worth it. We guarantee that if you put a bowl of Moon Crunch out for guests, it'll be gone while the bowl of Pringles remains untouched.
Rawnata – Goji Berry Hemp Snackers
This one is a little funkier than the other snacks but it's worth a try for those on low carb diets. These Canadian produced flax crackers are delicious and come in fun flavours like goji berry, sunflower sesame, Mexican Fiesta and cinnamon.
Rawnata uses a specialized soaking process to make their flax seeds softer, which allows you to access the Omega 3's for ingestion. These hemp snackers crackle with Himalayan salt and help satisfy your hunger in between meals. They are also the perfect midnight snack if you want to avoid heavy carbs.
Get Snacking Today!
Peruse our extensive selection of snacks so you can have something satisfying and healthy the next time you get a craving for something salty or sweet. We hope you give these snacks a try and find some that you love!