Low Carb Substitutes & Alternative Ingredients
Alternatives to High Carbohydrate Foods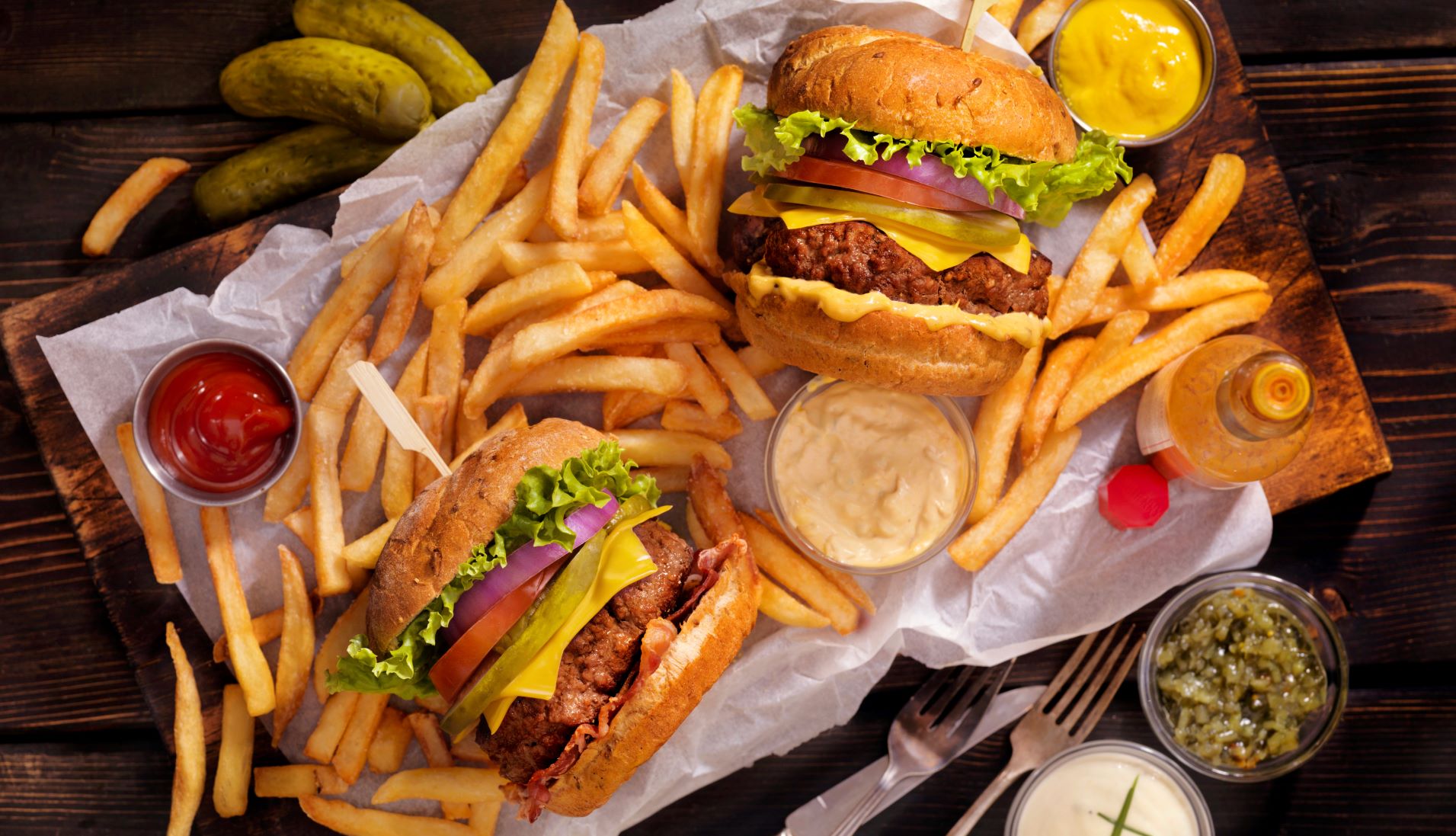 Choosing to get started with the low carb lifestyle is an exciting moment, and it feels great to commit to a positive shift for your health. However, there are many important tips and tricks to learn in order to have the best possible experience with low carb living. One of the most helpful things to develop is knowledge of how to effectively make low carb substitutions for high-carb ingredients and products that are so commonly used.
Newcomers to the low carb lifestyle often feel a bit overwhelmed when they start to explore the wide range of products and ingredients available to help make delicious and nutritious meals that are low in carbs. In fact, there are healthy alternatives to nearly every single high-carb product or ingredient that you can think of. After all, there are plenty of common foods that we all know and love that may not be the best fit for the low carb diet, but we don't always want to say goodbye to them entirely. Bread, noodles, sweet treats, crunchy snacks, and delectable sauces can all be big sources of carbs, but thanks to innovative food brands and clever low carb chefs, it doesn't mean we need to cut them out altogether.
To keep all your favourite foods on the menu, you simply need to discover the alternative ingredients and healthy substitutions that you can use to make the same kinds of foods the low carb way. It's quite easy if you know what to look for, and these days, there's more choice and variety on the shelves here at The Low Carb Grocery than ever before. The first types of products you're going to want to discover when starting the low carb lifestyle are the ones that can simply be swapped into your kitchen cupboards and pantry to take the place of regular high-carb versions. Let's explore some of the most essential alternatives you're going to want to have on-hand.
Low Carb Sweeteners & Alternative Sugar Substitutes
One of the biggest sources of carbs in the typical North American diet is sugar. Sugar is found in a surprisingly large number of products and recipes, and in some cases, you'd never even suspect that sugar would be an ingredient. However, adding sweetness to foods is a pretty important element of cooking, baking, and preparing meals, so you can't simply leave it out. Fortunately, there are many amazing sugar substitutes and alternative sweeteners to choose from.
Some low carb sweeteners are manufactured to conveniently measure in the exact same way as normal sugar, making it super-easy to swap them into your favourite recipes without missing a beat. Other alternative sweeteners are more concentrated, meaning you need less of it to achieve the same level of sweetness. Some of the most popular 1:1 sugar substitutes include Swerve Natural Sugar Replacement, Lakanto Monk Fruit Sweetener, and Ideal No-Calorie Granular Sweetener. Concentrated alternative sweeteners include Splenda, which is a widely known brand used in many packaged foods and beverages, as well as Fructevia Natural Sugar Sweetener.
Other sugar-free sweeteners that are helpful to have in a low carb kitchen include things like flavoured sweetener drops that can be used to add flavour to flat or sparkling water, as well as in a variety of baking recipes. These kinds of sweeteners come in virtually every flavour you can imagine, including rich sweets like caramel and chocolate, as well as many others such as mint, cardamom, almond, cola, and the always-popular pumpkin spice.
Browse the full range of sugar-free alternative sweeteners here at The Low Carb Grocery.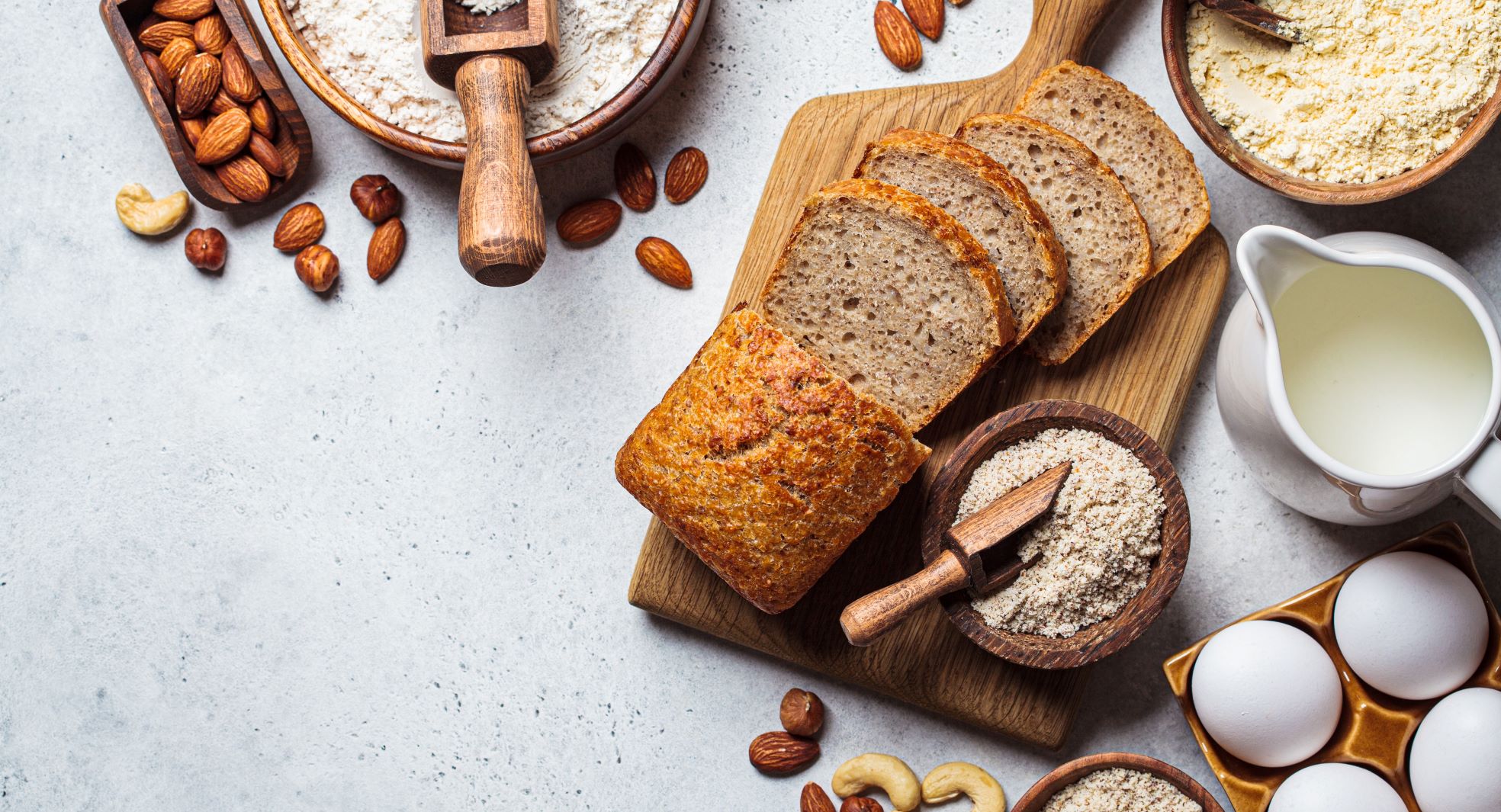 Low Carb Flours, Cooking & Baking Ingredient Alternatives
Another major source of carbs in many kinds of common and popular foods is flour made from wheat, as well as other grain-based cooking and baking ingredients. However, just like with sugar, it's actually quite easy to find a wide range of alternative flours that can be used to achieve the same great results, but drastically cut back on the total carb count. These can be made from a variety of ingredients, but some of the most popular alternative low carb flours include almond flour, coconut flour, and lupin flour. Each different type of flour will have slightly different taste and texture characteristics, making some better suited to certain baking and cooking recipes than others, so it's important to read the directions carefully to choose the best one for what you're making.
In addition to flours, there can be extra carbs present in other types of cooking and baking ingredients like bread crumbs, thickeners, and ground meals. Fortunately, just like flours, there are low carb alternatives of these products as well. For example, low carb products like flaxseed meal and glucomannan powder have many uses in plenty of different cooking applications.
Check out our complete selection of low carb cooking & baking ingredients.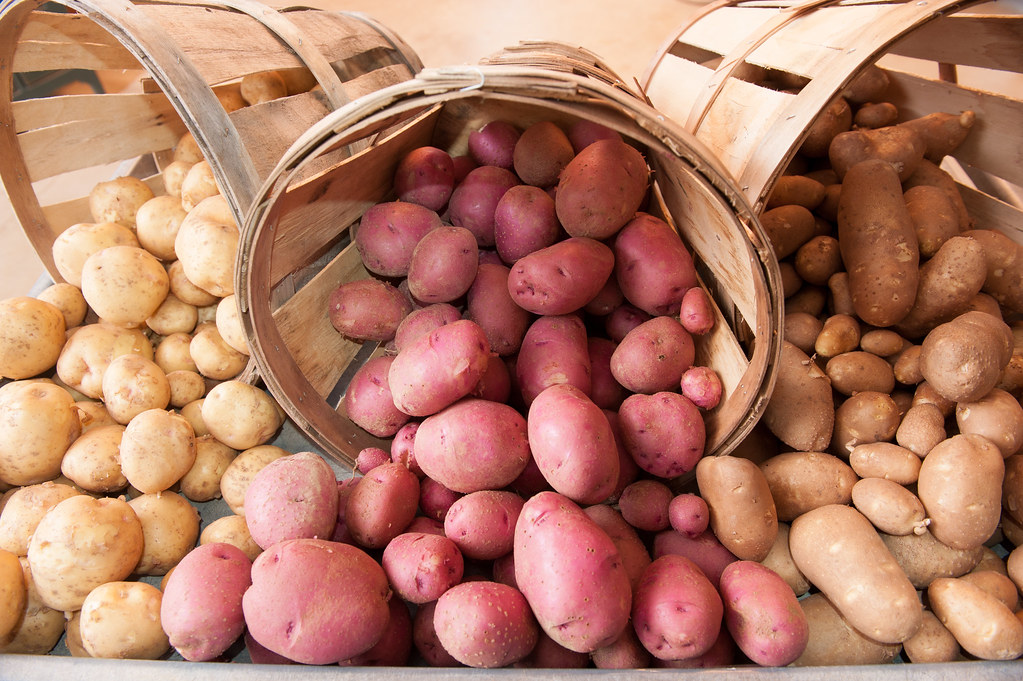 Swap Out Potatoes for Low-Carb Alternates
Now, let's talk about potatoes. Potatoes are an extremely common vegetable used to make all kinds of side dishes that everyone loves. From mashed potatoes, to crispy fries, to savoury scallops, it seems like we always want to have potatoes on our plate in some form or another. Luckily, all of those foods can be made the low carb way using different vegetables that are far lower in carbs, but still taste great! Some examples include cauliflower, rutabagas, turnips, kohlrabi, and zucchini. We've actually written an entire article just on this one topic, so for the full details on how to swap out potatoes for other delicious food alternatives, check out our Low Carb Guide to Replacing Potatoes.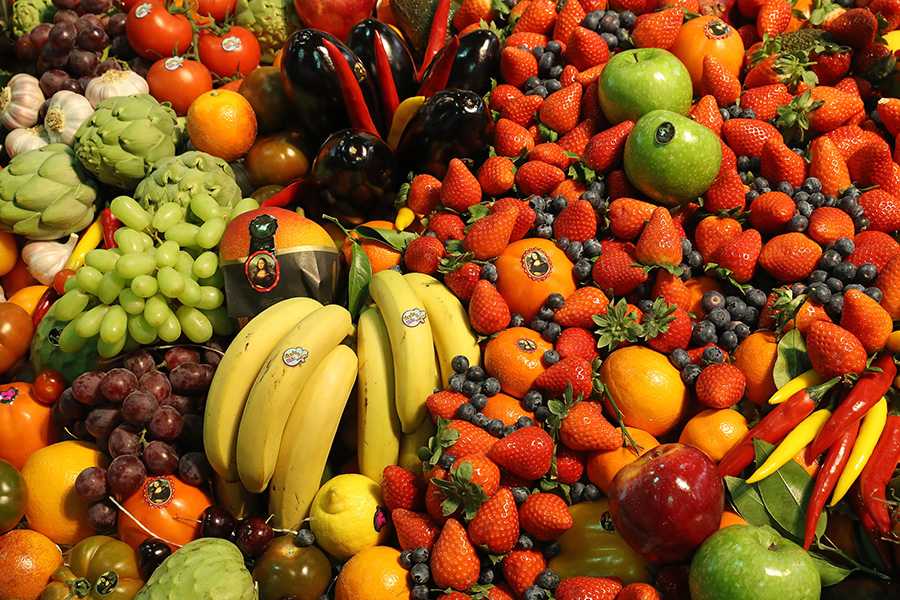 Substitutes for High-Carb Fruits
At first glance, you might think that fruits should be no problem as part of a healthy lifestyle, but when it comes to cutting out carbs, there are some fruits that you'll want to think twice about. Naturally-occurring sugars found in fruit are still a common source of carbs, and some fruits have them in higher concentrations than others. Specifically, fruits such as banana, mango, pear, and pineapple all tend to be higher on the sugar spectrum when compared to lower-sugar fruits like cantaloupe, coconut, strawberries, and plums. This is another topic we've discussed in great detail here on our blog. We encourage you to read the full article on the Best and Worst Fruits & Vegetables for Low Carb Diets.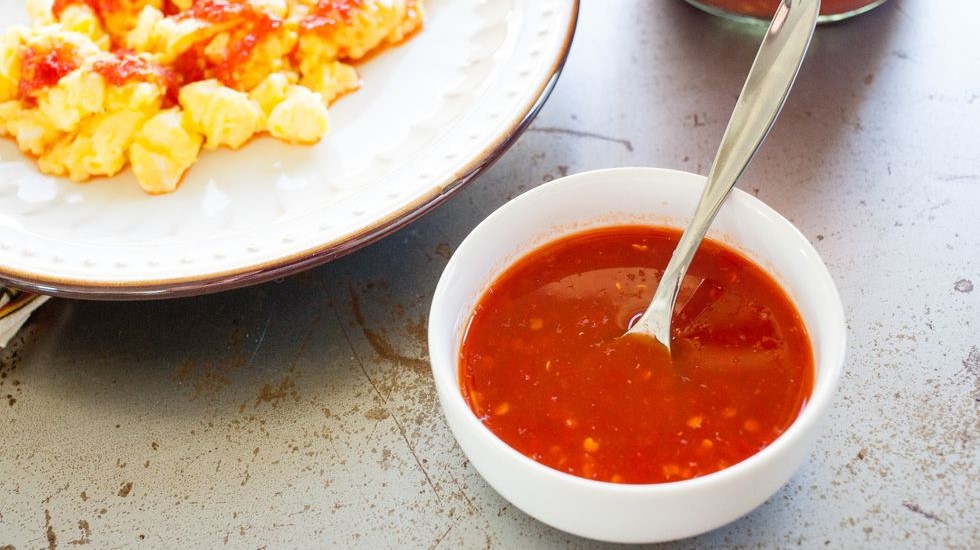 The Best Low Carb Products to Reduce Carbs the Easy Way
As we mentioned earlier, changing over to the low carb lifestyle is a lot easier than most people think. There are plenty of foods that we eat every day that are 'mostly' low in carbs with the exception of a few items used to prepare them that can easily be substituted. For example, if you're making a tasty sandwich of ham, cheese, lettuce, mayo, and a nice multi-grain bread, the only thing you need to change out here is the bread. Cooking up a pot full of rich and meaty spaghetti sauce? Well, simply pile it on top of some healthy low carb noodles, and you've instantly got a hearty low carb meal without having to do anything else.
Here are some of the most popular categories of low carb products here at The Low Carb Grocery that can step in to take the place of normal high-carb versions with no effort.
Like we said, making tasty low carb sandwiches is a breeze. Low carb breads, wraps, pitas, and bagels are incredibly delicious, with the perfect texture you want from baked products like these. In fact, low carb breads are so good, most people would never be able to tell the difference between them and the typical high-carb versions. Some of the most popular brands in low carb breads, wraps, pitas, and bagels include Carbonaut, Mama Lupe's, Mr. Tortilla, Joseph's Bakery, and Nuco.
Like breads and bakery products, noodles and rice are very common items used in a wide range of cuisine styles around the world. The demand for low carb versions of pasta, noodles, and rice has been met by some very innovative brands who are committed to creating fantastic tasting products of all types so you can have all your favourite foods with zero compromises. Italian style low carb noodles are available from top brands like Chickapea, Ciao Carb, Fiber Gourmet, and Carba-Nada. For Asian-style noodles and rice substitutes, check out the tasty options from Miracle Noodle, Better Than Foods, and nuPasta.
Although we've already covered the substitutes you can use to cut raw sugar out of your diet, what about the sweet treats you want when you have a craving for candy or chocolate? Good news! There's so many amazing sweets to enjoy that are low-sugar or zero-sugar, and taste so delicious. Chocolate lovers will definitely want to take a look at brands like Ross, Cocoalicious, and Lily's. For sweet or sour candy and gummies to satisfy your sweet tooth, you'll certainly be interested in the products by GoLightly, Kiss My Keto, and SmartSweets.
Let's talk snacks! We love munching on salty and crunchy snacks like chips and crackers, but let's be honest and admit that your typical bag of chips isn't exactly low in carbs. Fear not, because if you're craving the awesome crunch and zesty flavours of snacks like tortilla chips, snack crackers, and cheese snacks, we've got exactly what you're after. Cheese heads will love the taste of snacks by Moon Cheese, Parm Crisps, and Ivanhoe. For chips, crackers, and dippers, you'll be glad you tasted the great snacks from Quest, KZ Clean Eating, and TorPillas.
Another place that carbs can hide is in the sauces, condiments, and seasonings you use to boost the flavours of your foods. Of course, by now you've probably caught on that this isn't really something you need to worry about. When it comes to sauces, seasonings, spices, and condiments, you've got nearly endless choices to fit the low carb lifestyle. A quick browse through this section at The Low Carb Grocery and you'll see the best brands like Hot Mama's, Mayacamas, The Garlic Box, Crazy Mooskies, Guy's BBQ Sauce, and Walden Farms.
Start Making Smart Swaps with Low Carb Products Today & Enjoy the Low Carb Lifestyle
There's really nothing stopping you from starting to experience the low carb lifestyle for yourself today by making some simple substitutions with healthier product alternatives from The Low Carb Grocery. We guarantee that you'll be delighted with how good the quality, and how delicious the flavours are, of low carb versions of your favourite foods. There's a reason that the low carb diet is so popular, and why those who live the low carb lifestyle are so passionate about it. It works, the food is amazing, and it's really easy.
What are you waiting for? Start shopping today and get moving with a healthier approach to food and nutrition at The Low Carb Grocery!
Browse the rest of our inventory here for everything from low carb cereal to energy bars, condiments and sauces, snack food and more!
Stay Connected
We hope that we haven't made you too hungry while reading this article! If any of these low carb substitutes have sparked your interest, we encourage you to try them out and write a review on our website, leave a comment on our Facebook page under this blog post, or tag us on Instagram @lowcarbgrocery! Whether you're trying low carb or keto for the first time or if you're a seasoned pro, be sure to join our conversations on Facebook and Instagram! We'd also love to hear what you think about our content, our products, and our customer service by leaving us a Google Review! And lastly, don't miss out on deals, updates, and keto trends each week on our low carb newsletter!
More Low Carb Lifestyle Articles