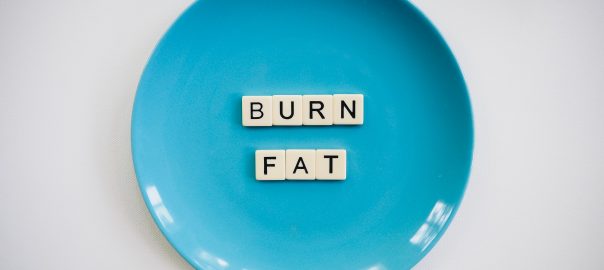 How To Start – Low-Carb Diet
So, you want to take a step closer towards a healthy body, or maybe you already have and just want to make sure you haven't fallen off track. Well, this blog is both the perfect place to start and the perfect place to check-in.
At The Low Carb Grocery, we pride ourselves in truth, and with that, many of you follow a strict keto diet to keep your body in ketosis, so let's bind science and fun to see what's going on!
With a lower carbohydrate intake, we switch our body's metabolic system into a fat-burning mode. But like everything, there are skeptics and advocates. And that's ok because food isn't a one-size-fits-all solution, and what we consume in our diets is what gives us health.
Skeptics won't agree, but we know that eating fat helps your body burn fat. It might not make sense at first because most of us were taught quite the opposite; low fat, high carb (sugar), but according to Dr. Eric Westman (Lifestyle Medicine at Duke University), that is a simple recipe to increase body fat percentage (BFP) and increase our chances of becoming diabetic!
---
Exclusive Blog Reader Discount! $15 off sub-total $100.00* + Free Shipping!
Just enter the following code during checkout: ALZDTC
Minimum purchase of $100.00 required

To qualify for free shipping – orders subtotal must be greater than, or equal to $100 (up to 10Kg)

This offer may not be combined with other offers, limit 1 per customer
---
Who is the low-carb diet for?
Simply anyone. The low-carb diet doesn't have to be for people who want to lose weight. It's just titled as such because many people on this diet have lost their extra weight, but it's not a weight-loss diet, it's just healthy eating! However, the low-carb diet is a strong viable solution for people who want better weight loss management, and/or sugar level control. It's great not to fear fat, but keep in mind that we must also kick sugar out of our recipes!
---
Frequently asked questions:
1. What happens in the first few weeks of the diet?
Everyone will experience different immediate results, and for some, your body might choose to retain water weight. So, when you step on that scale, keep in mind it doesn't tell you the difference between water weight or fat weight or muscle weight. However, a bioimpedance scale, or body scale, measures all of that. You can find a body scale at most weight-loss clinics and some fitness centres.
2. Can medication interfere with weight loss?
Unfortunately, yes. Please see your doctor who understands the best process for you.
3. Should I use a carb counting app?
Sure, you can! Just keep in mind that we like to talk about net carbs. What is a net carb? See the next question.
4. What is a net carb?
This is the process of subtracting the fibre grams from the total carbohydrate grams. The reason we do this is because fibre is important for a healthy body. There are 4 key benefits from a diet rich in fibre. It slows the rate that sugar is absorbed into the bloodstream, it can make you feel full faster, it can clean your colon, and it can help keep you regular.
5. Is the low-carb diet the same as the keto diet or paleo diet?
Both keto and paleo are low-carb diets, but a little more restrictive. For example, the paleo diet removes milk and dairy, and the keto diet is restricted to about 20 grams or less of carbs each day. The low-carb diet has a daily recommendation of about 20-60 grams of carbohydrates.
6. Do I have to watch my calorie count on the low-carb diet?
The traditional approach to losing weight is to lower your calorie intake, and that can work, but if you're not a numbers person the low-carb diet is great because it doesn't have to mention calories! The low-carb diet just watches your carb intake; this means you won't be hungry, you'll feel great, and you can still eat your bacon!
7. Can somebody on a vegetarian or vegan diet do a low-carb diet?
Yes of course! It may be a little more difficult to get the carb intake as low because protein sources on a vegetarian and vegan diet will have some carbs in them.
---
What next?
It's extremely unlikely to lose 14 lbs in the first 2 weeks of a low-carb diet and should not be expected, but 1 – 2 lbs/week of weight loss is good, so don't lose hope! The low-carb diet is like driving on the other side of the road. It will be challenging to find supplements that are exactly what you're used to but at The Low Carb Grocery, we can help find what's right for you!
Today's takeaway: the low-carb diet will only stop working if you stop doing it. If you're here just to check in, maybe ask yourself why am I doing this?
Let's make the low-carb diet your healthy lifestyle!
Share your low-carb and keto diet experiences. What are your reactions to these diets? Let us know in-store or on social media @lowcarbgrocery on Instagram & Facebook.
---
Exclusive Blog Reader Discount! $15 off sub-total $100.00* + Free Shipping!
Just enter the following code during checkout: ALZDTC
Minimum purchase of $100.00 required

To qualify for free shipping – orders subtotal must be greater than, or equal to $100 (up to 10Kg)

This offer may not be combined with other offers, limit 1 per customer
---