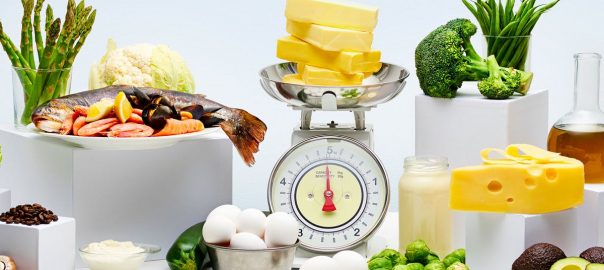 Getting Started With The Keto Diet
How to Get Started on Keto?
A keto diet is essentially a low carb diet that allows followers to enjoy high-caloric meals, proteins and many sweet treats. While it has been wildly popular for years, many people are still wary about trying it because they don't know where to start, including what products to buy and which to avoid. Information is key to developing a meal plan and fitness routine that will help you achieve your health goals.
That's why we're here to help. As low carb experts, we can point you in the right direction and set you on the proper path to ensure your keto diet works for you. So, let's explore the keto basics and some proven tips to get you started. Then, we'll introduce you to ten of the best low carb products we carry so you can start making delicious meals for breakfast, lunch and dinner.
---
Exclusive Blog Reader Discount! $15 off sub-total $100.00* + Free Shipping!
Just enter the following code during checkout: ALZDTC
Minimum purchase of $100.00 required

To qualify for free shipping – orders subtotal must be greater than, or equal to $100 (up to 10Kg)

This offer may not be combined with other offers, limit 1 per customer
---
Keto Diet: A Beginner's Guide
There's no big difference between a keto diet and your standard low carb diet. Keto is short for ketogenic, which refers to the liver producing ketones to be used as energy instead of glucose and insulin. By using this type of energy, your body must change how fat is stored.
Eating less carbs results in your body entering a state of ketosis, forcing it into a metabolic state where it burns fat more efficiently.
Get Started
Starting a keto diet is easier than you think. Here are the initial steps you should take and you can use this keto calculator to tailor a plan to your specific body and goals.
Restrict your carbs to the appropriate amount.

Here is a handy per day guideline to build your diet around:

100-150 grams for weight maintenance.
50-100 grams for steady weight loss
Under 50 grams for fast weight loss (for this level you must restrict fruit intake in addition to other dietary requirements).

Restrict your protein intake.

This might sound counter intuitive since you might have chosen a keto diet because it allows you to indulge in protein guilt-free. While keto is protein-friendly, you still need to be conscious of your daily intake. If your goal is weight loss, most recommend eating between 0.6g and 0.8g of protein per pound of lean body mass.

Stop stressing about fat

Your body needs fat as a main energy source so don't avoid it. Starvation will undermine your efforts on this diet.

Drink water

Do your best to drink a gallon of water a day. A bonus is that by drinking enough water you can control your hunger levels.

Stop snacking

Sorry, but snacking is never good because it leads to insulin spikes. Enjoy your meals and try to eliminate snacking.

Start exercising 20-30 minutes a day

Regular exercise will help you experience more positive results as soon as possible. The type of exercise can be as low impact as a long walk every day.
Keto-friendly Products
While there are thousands of keto-friendly products, we want to offer a sampling of ten that our customers love and that we regularly stock.
These tortillas will help you keep Mexican night alive in your new low carb household. Mama Lupe's come in a resealable pack that keeps them fresh for a long time. Perfect for tacos, burritos or tostados. Be sure to use low carb vegetables and we recommend enjoying with this delicious salsa verde.
To get started on a keto diet, you will need to find a bun to replace those high in carbs. Made with almonds, coconut, flax, psyllium, egg white, salt, apple cider vinegar and paleo-friendly baking soda/powder. Trust us when we say that it tastes like your favourite fluffy bread even though it's low carb, gluten-free and grain-free.
Bayer – Ketostix – Reagent Strips for Urinalysis
This product is often overlooked by those beginning a keto diet. These strips test your urine for ketones. They're easy to use. All you must do is dip a strip into your sample. The colour changes if ketones are detected.
Kalifornia Keto – Peanut Butter Cookie Mix
This wonderful peanut butter mix will let you stick to your keto diet while you indulge in soft and gooey cookies. In only 20 minutes you will be enjoying simple and delicious baked goods.  This is one that your family will also love!
Kalifornia Keto – Pumpkin Spice Cookie Mix
Like a Pavlovian response, when October arrives we suddenly crave pumpkin spice. This pumpkin spice cookie mix bakes your favourite fall flavour into chewy cookies. It only takes 15 minutes to whip up a batch.
Sweetened with monk fruit, this chocolate bar is low carb and high in fiber. The cacao is stone ground to bring out all its amazing natural flavours. Each salty bite makes stopping next to impossible but don't worry about stopping. There's no guilt with this healthy treat.
Frito Lay Canada – Baken-Ets Pork Rinds
Frito-Lay isn't usually associated with low carb snacks but they offer some delightful treats that will replace salty, greasy potato chips while you watch the big game. With a satisfying crunch and notes of smoky bacon, you'll definitely want to add these pork rinds to your keto diet.
The Low Carb Chef –  Paleo, Keto, Pasture Chicken Quiche
Fans of quiches will love this low carb version made with Portobello mushrooms and maca root. It's perfect for brunches where you want to impress guests. The entire quiche only has 5 net carbs and contains 28g of protein.
Miracle Noodles are truly a miracle not only because they taste like regular high-carb pasta but because they reduce the glycemic index of your meal to help you feel full faster. You can eat less carbs and control portions at the same time. Pretty good, right?
Choose from ziti noodles, spinach angel hair, fettuccine, organic spaghetti, garlic and herb fettuccine, angel hair, capellini and rice substitute.
These buns will help you get started on your keto diet by letting you enjoy hamburgers and hearty breakfast sandwiches. With a minute 72 calories per bun and 10 grams of protein, these buns can help you meet your daily fiber and Omega-3 fatty acids requirements.
Tips to Stay on Track
Starting a keto diet is tough but so is making it a part of your life. Here are a few tips to help you stay on track.
Substitute cooking oils with coconut oil because it contains fats that helps your body get into ketosis.
Exercise weekly. Physical activity can also stimulate ketosis and make your diet more efficient and effective.
Try a short fast from time to time. Since some people go into ketosis in between meals, safely fasting for a short period can induce ketosis. Be sure to consult your doctor about any fast to make sure you do it in a healthy manner.
Shop the Low Carb Grocery Today!
At the Low Carb Grocery, we offer a wide selection of products so you can experience the benefits of a keto diet and enjoy a healthy lifestyle. We carry the best brands and you'll find a ton of options to fill your fridge and pantry so you can make amazing meals for breakfast, lunch and dinner.
Browse our Keto-friendly products now!
---
Exclusive Blog Reader Discount! $15 off sub-total $100.00* + Free Shipping!
Just enter the following code during checkout: ALZDTC
Minimum purchase of $100.00 required

To qualify for free shipping – orders subtotal must be greater than, or equal to $100 (up to 10Kg)

This offer may not be combined with other offers, limit 1 per customer
---
© 2020 Low Carb Grocery. All Rights Reserved.