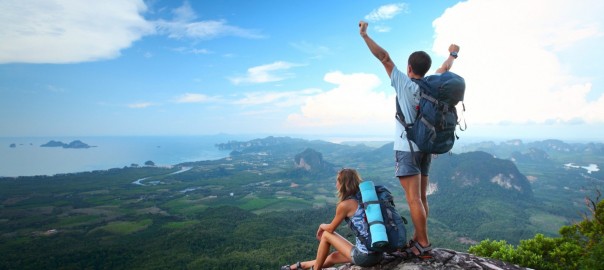 What is The Low Carb Lifestyle?
The low carb lifestyle is a simple, effective, and safe way to improve your health. Whether you want to lose weight, manage an illness, or simply feel healthier and more energized, reducing your "bad" carb intake while increasing "good" carb intake can help you meet your goals. (Read more about carb counting here). Some diets might be frustrating and discouraging due to the lack of variety, taste, and visible results. The Low Carb Lifestyle enables you to eat a rich, diverse diet until you are satisfied. Start to look and feel better immediately!
Low Carb Basics
Many individuals new to the low carb lifestyle can become overwhelmed by the technical aspects and scientific terminology related to various low carb diets. But low carb living is actually quite simple. Here you'll find a primer with everything you need to know to get started with your new low carb dietary plan.
From the science behind why low carb diets work, to how to effectively integrate your new diet into your lifestyle, The Low Carb Grocery offers tons of helpful hints, recommendations, and do's and don'ts to make your new lifestyle a success.
Health & Medical Information
Low carb living is just as healthy and nutritious as any other type of dietary plan, and can even benefit those who suffer from certain ailments, such as diabetes. Certain areas of your diet should be monitored supplements to ensure you are meeting all of your nutritional requirements. The Low Carb Grocery explains which vitamins and nutrients you may be lacking and why, and offers suggestions of foods and products to meet your dietary needs.
Low Carb Fitness
Regular exercise is an important part of any healthy lifestyle and changing your diet. We'll explain why newcomers to low carb living can sometimes find exercise more difficult at first. Check out some tips for how to adapt your exercise routine for optimal results.
Diet Centres
If you are looking for a little more guidance when beginning your low carb diet, you may wish to seek help from a diet centre. Here, nutritionists and dietary specialists monitor your progress, and offer specialized menus, fitness plans that will educate you, motivate you and keep you on the right track towards your health goals.
Low Carb Diets
If you have just been introduced to the low carb life, perhaps you need a little guidance. The thought of carbohydrate laden foods brings up breads, pastas, and cereals; but certain fruits, vegetables, and proteins can also contain large quantities of carbs. For this reason, many individuals new to the low carb life follow a specific diet or meal plan to help them get started. What diet you choose depends on your goals, your lifestyle, and your budget. We at The Low Carb Grocery have compiled information on some of the most popular low carb diets to help you understand the types of diets available.
Low Carb Books
There are many fantastic resources for learning more about the benefits of low carb living, so we've rounded up some of our favourite books to get you started.
Nutrition Supplements
Read about what nutrition supplements may help you round out your diet. Recommendations for nutritional products will keep you feeling good and in optimum health.
Low Carb Recipes
Living low carb means living to take control of your health, feel more energized, and manage your weight – all without feeling like you are missing out. It means being proactive about your health by ignoring trends and living in a way scientifically proven to be effective. Essentially, going low carb is a simple, effective, and safe way to improve the way you feel – every day.
The recipe section of The Low Carb Grocery offers a wide range of recipes for every meal, every taste, and every budget. These recipes show that you can create tantalizing meals that fill you up, satisfy your cravings, and give you the energy to get through your busy day – all without making you feel like something's missing from your meal.