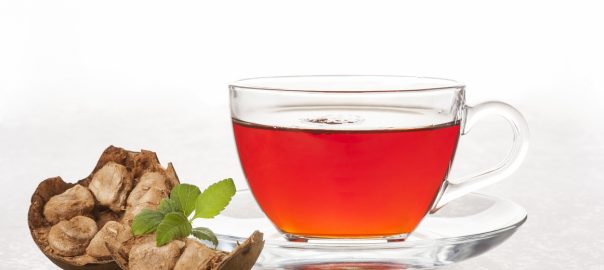 Where to Buy Monk Fruit Sweeteners
A list of the different monk fruit (lo han) sweeteners in Canada.
If you're like millions of Canadians looking to reduce your sugar intake, there's a good chance that monk fruit sweetener is at the top of your list of sugar substitutes. Lately, we've been getting a ton of customer inquiries on the product, as we've heard that Amazon.ca has stopped selling monk fruit. We are here to help you with your hunt for this natural sweetener!
Your holiday baking and beverage sweetener needs shouldn't go dry without monk fruit, and that's why we've developed a top 5 list of best monk fruit sweeteners available in Canada and where you can get them. We broke down the brands, quality, ingredients, and value. So, if monk fruit sweetener is on your holiday list, don't fret – we have you covered!
Monk Fruit – What is it?
There's a possibility that Amazon's choice to remove monk fruit from their site has sparked doubt in your mind about monk fruit sweeteners. However, there's no need to panic. Monk fruit is one of the safest and most pure forms of sweeteners on the planet and we are more than happy to tell you about it!
Monk Fruit is a small sweet melon native to Southeast Asia. It has been used for centuries for medicinal purposes and has recently made its way into Western markets as a zero-calorie sugar substitute. Alone, its extract is 150-200 times sweeter than sugar, so it is usually combined with a "carrier". The carrier is usually a less powerful sweetener, such as erythritol (a natural sweetener made by fermenting natural sugars found in certain fruits and vegetables) or a dietary fibre. This will dilute the sweetness to usually make it equivalent to the sweetness of sugar, making it suitable for use in food and beverages. Monk fruit sweeteners are also stable at high temperatures, making them perfect for use in baked goods. There are no known negative side effects of monk fruit.
Monk Fruit has a glycemic index of zero (it has no impact on your blood sugar). This is a massive benefit for diabetics and can be a step in the right direction if you have weight-loss goals or just want to be a health-conscious eater.
At The Low Carb Grocery, we carry a wide variety of monk fruit sweeteners for different uses:
As a bonus – we also carry Swerve Natural Sweetener. Swerve does not contain monk fruit, but it's also a natural sweetener made entirely from plants – and it has also been removed by Amazon.  See them all here and keep reading to learn more.
SugarLike Zero Calorie Sweetener with Monk Fruit
The Canadian food scientists from NutraEx Food set out to find a natural sweetener that behaves like sugar, but without its negative health effects. The goal was to provide a sugar replacement that could easily behave like sugar, measure like sugar, and taste like sugar. After many years and hundreds of batches, they finally created one that they liked: SugarLike – Zero Calorie Sweetener with Monk Fruit.
SugarLike measures, looks, and tastes like sugar. So you can use it wherever sugar is needed. With Monk fruit being 150-200 times sweetener than sugar, SugarLike is the only monk fruit sweetener to be fully encapsulated each granule of monk fruit extract with a perfect coating of erythritol. This ensures perfectly even sweetness with every spoonful, no dusting or powdering, and a mouthfeel that's indistinguishable from sugar. SugarLike is a 100% natural sweetener with zero calories and a glycemic index of zero. As the premium option, it costs $4.36 per 100g for the 227g pouch and $2.57 per 100g for the 700g pouch. Buy here (use the dropdown menu to select your size).
Dixie Diner Spoonable Monk Fruit Sugar Replacement
Dixie Diner's mission is to fulfil your sweet tooth with healthy treats. They support various lifestyle choices, including vegan, low-carb, dairy-free, gluten-free, and diabetic friendly. To contribute to a healthy lifestyle, Dixie Diner offers a unique monk fruit sweetener.
Dixie Diner's Spoonable Monk Fruit is a sugar replacement made with monk fruit extract and vegetable fibre. It's made with all-natural ingredients and does not contain any sugar alcohols (i.e. erythritol). This sweetener measures like sugar and can be used in recipes that call for sugar. Dixie Diner Spoonable Monk Fruit is very low in calories at just 5/tsp and has a very low glycemic index rating. It costs $4.40 per 100g. Buy here.
Lakanto Monk Fruit Sweetener Classic 
The Lakanto brand celebrates the heritage of monk fruit with respect to the Buddhist monks of the mountain highlands of Asia who discovered the rare monk fruit – prized for its sweetness. Lakanto is proud to still grow and harvest monk fruit in the same pristine area, following traditional and sustainable methods.
This classic monk fruit sweetener is born from a proprietary mixture of high-purity monk fruit extract and non-GMO erythritol, a natural sweetener made by fermenting natural sugars found in certain fruits and vegetables – commonly corn, watermelon, and pears. Lakanto is a delicious zero calorie blend with the sumptuous rich taste of sugar. This zero glycemic sweetener is $2.82 per 100g. Buy here. 
Krisda Monk Fruit Sweetener
Krisda has a mission to give the world great tasting, all-natural sugar-free ingredients that can be used to make food taste sweeter and better naturally. They support people who want to lose weight, enjoy an active lifestyle, maintain blood-sugar levels, and naturally balance a healthy lifestyle.
Krista Monk Fruit Sweetener contains only two ingredients; monk fruit extract and erythritol. This sweetener is granular, similar to sugar, and is ideal for sweetening coffee and tea, baked goods or cereal… anywhere you'd normally use sugar! Krisda Monk Fruit Sweeter has zero calories and is the lowest cost option at $1.98 per 100g. Buy here.
Bonus: Swerve Natural Sweetener
Swerve offers three unique sweeteners for your various baking needs: Granular, Icing Sugar, and Brown Sugar. All three varieties of Swerve are zero calorie, non-GMO, non-glycemic, and made entirely from plants. The Granular and Icing Sugar varieties are designed to behave exactly like regular white sugar and are perfect for making low-carb, sugar-free baked goods.
The newest variety is Swerve Brown. It took 15 years of visioning and 2 years of testing to get this sugar replacement to the market! The ingredients include erythritol, prebiotic oligosaccharides, vegetable glycerin, fruit juice concentrate (for colour), and natural flavours. It's unbelievably similar to brown sugar. All three varieties are $3.23 per 100g.
Buy it here, or learn more about Swerve sweetener.
What next?
There is no question that monk fruit (lo han guo) should remain at the top of your list for sugar replacements, as it's a natural substitute suitable for all diets. The sweet melon-like fruit is native to the mountain highlands of Asia and has been used for many years by natives. Its natural sweetness is too concentrated to enjoy on its own, so it's often combined with Erythritol or similar ingredients to measure like sugar.
If you're disappointed that Amazon removed monk fruit sweeteners from their catalog, don't fret! We have you covered at The Low Carb Grocery – Canada's Best Selection for Low-Carb and Sugar-Free Foods.
If you have any questions about our list, please send us a message online, or call us at: (888) 484-7479.