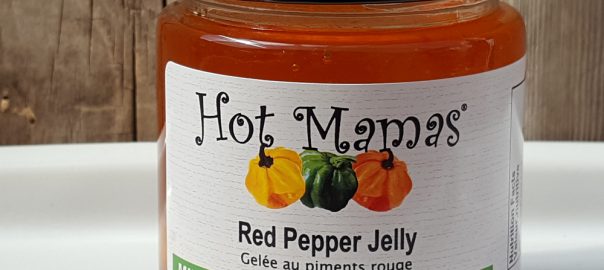 Spices & Hot Sauces from Hot Mamas
Turn Up the Heat with Hot Mamas Amazing Hot Sauces & Spices
Spicy food lovers are always on the lookout for the next big flavour, the next fiery hot sauce, and the next amazing spice rub. However, when you look at the giant wall of sauces and spices at your average grocery store, it can be almost impossible to pinpoint the products that have the right flavour balanced with the right heat level.
For low carb dieters, they also need to find hot sauce and spices  that aren't loaded with carbs,sugar and salt like most hot sauces and spices are. But fear not, because Hot Mamas gourmet spices and hot sauces are the answer.
For those of us living in, and around the GTA – or anywhere in Ontario for that matter, it's important to mention that Hot Mama's is a local company, so in addition to creating high quality, unique food products that you're going to love, you'd also be supporting a local Ontario business, and as always, when you can buy local, buy local.
In this article, we'll take a look at how Hot Mamas started, as well as explore some of their incredibly popular products that are available at The Low Carb Grocery. Let's get started!
Who is Hot Mamas?
In the city of Orillia, Ontario on the north side of Lake Simcoe, the founding family perfected their recipe for red pepper jelly that originated in Jamaica and has been passed down for generations. Originally made in very small batches and given to close friends and family, the red pepper jelly became such a hit that it was decided to ramp up production and make it available to everyone.
Since the company began in 2005, Hot Mamas has introduced many other products made using traditional recipes and only the finest ingredients, such as their signature ingredient, fresh Scotch Bonnet Peppers. The family grows these hot peppers themselves from heirloom plants, and also imports fresh peppers regularly from Jamaica. When you choose Hot Mamas, you can be sure that the taste is authentic, and the ingredients are guaranteed to be top-quality.
Jellies
The product that started it all is Hot Mamas Low Sodium Red Pepper Jelly. This spicy jelly is simply delicious and is perfect for a wide range of uses such as appetizers, dips, basting sauces, and more. Hot Mamas also makes a Spiced Apple Pepper Jelly, bringing the distinctive heat of Scotch Bonnet Peppers to pair with the sweetness of apple jelly.
Low Carb Hot Sauce
You can't go wrong with these awesome hot sauces, no matter what foods you are looking to heat up. Hot Mamas hot sauces come in many different flavours and heat levels, such as Caribbean Gold Splash, Jerk N Hot Splash, and Mango Pineapple Splash, just to name a few. These hot sauces are great for adding some kick to things like eggs, burgers, nachos, chicken, and pretty much anything else that strikes your fancy.
BBQ Spices & Rubs
Before you get grilling, you've got to get that meat seasoned up with the right spices and rubs, and Hot Mamas is up for the challenge. Their line of spice rubs includes all the classic flavours like Cajun Spice, Jerk N Hot, BBQ, and more. Or choose from their wide range of no-salt spices like Island Jerk, Ultimate Steak, and Garlic Lovers to turn an ordinary burger or grilled chicken in to a totally new flavour experience.
Low Carb BBQ Sauce
If you're making ribs or wings, you know that you need a great sauce with just the right amount of sweetness and heat. Hot Mamas has you covered with their line of spicy BBQ sauces featuring flavours like Garlic BBQ, Pineapple, and Cranberry Pepper that are sure to have you licking your fingers once you've finished off the last rib or wing on your plate.
Gourmet Mustards
You've never had a mustard like the ones from Hot Mamas. These original creations take the great taste of a classic gourmet mustard and add some serious heat with Hot Mamas signature Scotch Bonnet Peppers. The most adventurous eaters will want to try their XXX Hot Mustard for the biggest and boldest flavour.
Experience the Heat
Making a great hot sauce or spice rub is much more than just how hot it is. True spice artists know that you need to balance that heat with other flavours to provide a really enjoyable taste experience that will keep you coming back for more. That's why fans of spicy foods simply love Hot Mamas. They've got the heat you want and the flavours you crave, all made from the best quality ingredients.
Check out the wide selection of hot and spicy Hot Mamas sauces, rubs, spices, and more right here at The Low Carb Grocery. It's time to fire it up!