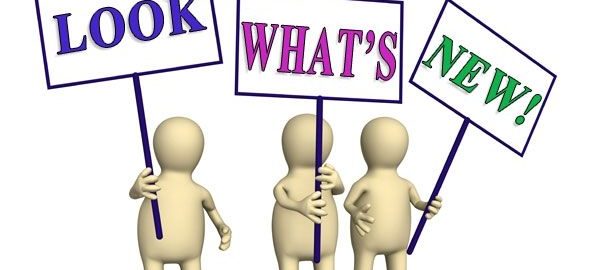 The Latest New Low Carb Food Products
Guide to Finding the Hottest New Low Carb Products
It's always incredible to learn just how many exciting new products are becoming available from all the top low carb brands every day. It seems like there are always new flavours, new types of foods, and emerging brands to discover as part of the low carb lifestyle, and it's made easier than ever to cut out carbs and live healthier.
However, with so many new products and brands hitting the shelves it can be difficult to stay in tune with what's new. That's why we've put together this article. Here at The Low Carb Grocery, we pride ourselves on carrying the best brands and the widest array of low carb products, and we want to make sure that you are able to find the hottest new items each and every time you shop with us. We're going to give you all the tips you need to discover the newest products from your favourite brands.
Let's get started!
Check out the New & Featured Products on the Homepage
Your first stop will usually be our website homepage, which is where we offer information about current product specials and hot deals, as well as our recent blog posts where you can get great advice and tips on how to get the most out of the low carb diet.
You'll also find a section on our homepage called 'New & Featured Products' where we showcase the newest products we've started carrying. This is the place to find the most exciting new products at The Low Carb Grocery, so be sure to check back regularly to see what's new since your last visit.
Browse by Category or Brand and Sort by Date Added
If you're looking to see what's new in a specific type of product category, or perhaps from one of your favourite low carb brands, it's easy to see what the most recent additions are in categories and from specific brands.
To see the latest additions in a category, simply navigate to your category of interest using the 'Shop All Products' link in the top navigation, and then select the category you'd like to see. Once you're on that category page, click on the 'Sort By' tool at the top of the list of products and select 'Date Added'. This will automatically filter the items in that category and place the newest products at the top of the list.
To see the newest products from a particular brand, use the top bar navigation to select the 'Shop By Brand' section. Click on the brand name you're interested in to bring up a list of all products we carry from that brand, and then use the 'Sort By' tool to organize the products by 'Date Added'. You will now see the most recent additions from that particular brand, with the newest products at the top of the list.
Sign up for Valuable Email News & Offers
If you want to make it even easier to discover hot new low carb products from the most popular brands, then the best way is to sign up for our email newsletters where we announce new products, as well as special offers and deals. You'll get notified about promotions and special pricing available in-store and online, so sign up today to start receiving the good news!
Sign up for emails from The Low Carb Grocery
Follow us on Social Media
We don't stop there, however. There are even more ways to get valuable information and news about living a healthy low carb lifestyle, as well as product updates and special offers. Check us out on social media and join the community, which is full of encouragement and positive energy all centered around healthy living and delicious low carb foods.
We've got a thriving Facebook page where we share all kinds of information on new products, helpful articles and recipes, and plenty of excellent content that we discover from the best low carb bloggers and foodies. Check out The Low Carb Grocery on Facebook & follow us for more valuable information.
Check out the Low Carb Lifestyle Blog
If you're not already familiar with our Low Carb Lifestyle Blog, you're going to want to check it out and explore all the great articles, tips and tricks, and recipe ideas we share there to help you get the most out of your low carb diet.
We also publish features on the most popular brands and newest products that are available here at The Low Carb Grocery. You'll learn more about the best brands in the world of low carb foods, as well as get tons of advice on how to use their great products as part of your weekly meal plans.
Contact Us at Any Time
Of course, if you want to get even more information on the brands and products that are leading the way in the world of low carb foods, you can always contact us and speak with our team. We're more than happy to answer your questions, so drop us a message online or pop in to one of our store locations and discover all the best low carb products from your favourite brands. We look forward to seeing you soon!
If you're looking for wholesale low carb products for your health food store, check out the LCG Foods website, where many of these products are available on a B2B basis.