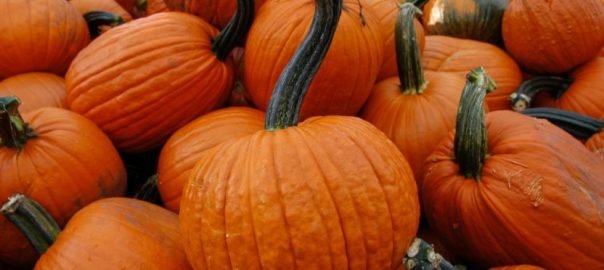 Low Carb Pumpkin Recipe Ideas for Fall
Perfect Pumpkin Recipes for Fall that Low Carb Dieters Will Love
The leaves have started to turn, the air is getting chillier, and the days are getting shorter. It's that time of year again when summer is coming to an end and fall is just beginning. Everything is changing colours to vibrant reds and yellows, and thoughts are turning back to the special treats and recipes that abound during this season, all centered around the delicious taste of pumpkin.
Although many of the most popular pumpkin-themed goodies would seem at first glance to be heavy in carbs, creative bakers and chefs have crafted low carb versions of all your favourites, along with some unique creations that you may never have tried before. This fall, enjoy all the amazing flavours that pumpkin has to offer with this interesting collection of low carb recipes that put pumpkin front and center.
We've compiled this list of delicious and healthy pumpkin cooking ideas to include something for everyone. Whether you're hunting for a low carb version of your favourite pumpkin baked good or a fun way to use pumpkin on a chilly autumn morning, we're sure that you'll find something to love in this list.
Pumpkin Scones with Cinnamon Glaze – When it comes to a delicious baked good to snack on along with a hot cup of your favourite coffee, scones are just about as perfect as it gets. This recipe for low carb scones is easy to make and can be customized to suit your tastes by including your favourite chopped nuts, such as pecans or walnuts. Topped with a delectable cinnamon glaze, these are absolutely delicious.
Pumpkin Chili – Now we're talking! There are few things that are better on a chilly autumn afternoon than a nice hot bowl of chili. This unique twist on chili is made quickly and easily using your slow cooker and is low in carbs and gluten free. The pumpkin itself is what does the thickening in this recipe, so you don't need to worry about adding any cornstarch or other thickener in to the mix. Top it off with some shredded cheddar cheese and a dollop of sour cream and enjoy!
Pumpkin Cheesecake Mousse – Not only is this delectable dessert super easy to make, but it's also low in carbs, gluten free, and keto friendly. What more could you ask for? Well, it's also sugar-free and no-bake, so it just keeps getting better! This is a nice dessert that you can serve with all kinds of meals or enjoy it as a nice little treat any time you have a pumpkin craving.
Pumpkin Pancakes – Breakfast will never be the same on a chilly autumn morning once you start serving up these pancakes. Perfect as a special breakfast meal on Thanksgiving weekend, or on the morning after Halloween, or any other time you want to infuse your breakfast table with a little bit of pumpkin fun. We bet that the kids will award you bonus points if you make them pumpkin-shaped!
Pumpkin Smoothie – You may never have thought to use pumpkin in a smoothie before, but this recipe is sure to prove that it definitely works. Using a very simple set of ingredients, this healthy and low carb smoothie recipe is rich, creamy and incredibly delicious. Pumpkin smoothies are great as a part of your breakfast or as a healthy low carb treat any time of day. These can be ready in just minutes, but make sure that you make a big batch because everyone is going to want to have some.
Pumpkin Cream Cheese Muffins – If you could condense the entire fall season in to a muffin, this would be the end result. These are absolutely heavenly, and are the perfect accompaniment to a hot cup of coffee, some cooler weather and a walk through colourful leaves floating through the air. If these don't get you in the mood for fall, then nothing will!
DIY Pumpkin Spice Latte – We just had to end this list with a do-it-yourself version of the pumpkin spice drink that started the whole pumpkin craze a few years back. This version is every bit as decadent and rich as the original, but has far less sugar, making it much more suitable for the low carb lifestyle. The best part? You don't even need an espresso machine to make it this way! This recipe is all about keeping things as natural as possible, and the taste is just amazing.
More Low Carb Pumpkin Goodies
Still can't get enough pumpkin this time of year? Well, you're in luck because there are plenty of other products you can find here at The Low Carb Grocery that you can use to infuse more savoury pumpkin flavours in to your weekly meal plans this fall.
Browse more low carb pumpkin products at The Low Carb Grocery.
Welcome Fall with the Taste of Pumpkin
This season, embrace the changing of the leaves and the cooler weather, and enjoy all the wonderful flavours and aromas that arise from kitchens, cafes and restaurants all around you. We hope that these recipes have inspired you to try something new, or to revisit one of your old favourites this fall, and that you get to  enjoy all that fall has to offer.