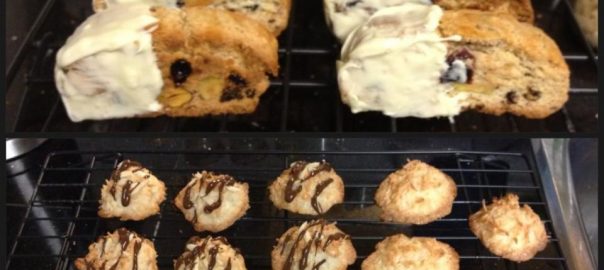 Lilly's Homestyle Bake Shoppe
All About Lilly's Bake Shoppe
For low carb dieters, baked goods are often something that get skipped over or avoided because of their commonly higher carb counts and sugar content. It's understandable, since you'd expect that it would be difficult to make those kinds of foods without some type of sugar or flour. Fortunately for low carb dieters, there are now all kinds of different options for making delicious and healthy baked goods that won't set your diets off the rails. One brand that proves this exceptionally well is Lilly's Bake Shoppe.
In this article, we'll talk about the origins of Lilly's Bake Shoppe, as well as their approach to producing delicious and healthy sugar-free baked goods that are perfect for low carb dieters. We'll also take a look at some of their most popular products and make a few recommendations on some hot beverages that pair perfectly with them. Let's get started with a look at the company, and how they got started.
About Lilly's Bake Shoppe
The origins of Lilly's Bake Shoppe start with a small family-owned kitchen in Brooklyn, NY that opened over 70 years ago. Since then, Lilly's has grown in to one of the leading brands of delicious baked goods in North America. Famous for traditional foods such as babkas, cakes, cookies, breads, biscotti, and macaroons, Lilly's Bake Shoppe uses only the finest ingredients in all their products, and it shows. Their reputation for quality is second to none.
Currently distributed in specialty grocers and food shops all over North America, Lilly's Bake Shoppe also offers a wide range of sugar-free products tailored to customers who are on special diets such as the low carb diet and others. Here at The Low Carb Grocery, we carry a broad selection of the most popular products from Lilly's Bake Shoppe, and the reviews from our customers are consistently  overwhelmingly positive.
Now, let's take a look at some of the different products that you can find from Lilly's Bake Shoppe on our shelves and online.
Lilly's Sugar Free Biscotti
The literal translation of the Italian word 'biscotti' is 'twice baked'. These traditional cookies are crisp and crunchy, thanks to this double-baking process, and are the perfect accompaniment for your morning coffee or afternoon tea. Classic biscotti varieties usually include nuts in them, but many other flavours have been created and each one of them is simply scrumptious.
Lilly's biscotti is sugar-free and available in many different flavours including orange, chocolate, pecan, cinnamon, and walnut. In addition, Lilly's biscotti are also lactose free and completely kosher, and with only 1 effective carb per piece, they're the perfect snack for any low carb dieter.
Lilly's Sugar Free Macaroons
Not to be confused with the delicate French confections known as macarons, American-style macaroons are dense cookies that use no flour, but instead use ingredients such as coconut, nuts, or nut paste. Since they contain no flour, macaroons are a popular treat to serve at Passover celebrations.
Lilly's Bake Shoppe makes chocolate and vanilla varieties of macaroons, and they're all sugar free and 100% delicious. Like their biscotti, Lilly's macaroons are kosher, as well as free of salt and cholesterol. You can find Lilly's macaroons in chocolate and vanilla at The Low Carb Grocery.
What to Serve with Lilly's Biscotti and Macaroons
Now that you're likely craving a crispy, crunchy biscotti or a soft and chewy macaroon, we've got some great suggestions on what you can pair them with for a snack break that's doubly delightful. While a nice cup of coffee is certainly a great way to enjoy your biscotti or macaroon, here are a couple of suggestions for beverages that you can use to explore some different flavour combinations.
For a true and authentic Italian experience, get yourself a nice fresh cup of cappuccino to accompany your biscotti. This world-famous combination of rich, hot espresso and freshly frothed milk is one of the finest coffee creations ever conceived and is the perfect match for a crunchy biscotti.
If tea is more your style, but you like the idea of steamed milk, then let us introduce you to the London Fog. This drink is a combination of steeped Earl Grey tea and steamed milk, along with a dash of vanilla syrup to produce a cozy and comforting hot drink alternative for tea lovers. Sipping a London Fog is another delicious way to enhance the flavours of your biscotti or macaroons.
Conclusion
For low carb dieters, brands like Lilly's Bake Shoppe are what makes it so easy to stick to the rules of the diet and avoid temptations that can set progress back. By making delicious low carb and sugar free baked goods like their biscotti and macaroons, Lilly's has provided great options for low carb dieters to have their favourite treats and indulgences without negatively impacting their diets.
Give Lilly's Bake Shoppe products a try, and we're sure you'll agree with many of our customers that they are some of the best low carb baked goods you can buy. Browse the entire selection of products from Lilly's Bake Shoppe here at The Low Carb Grocery.