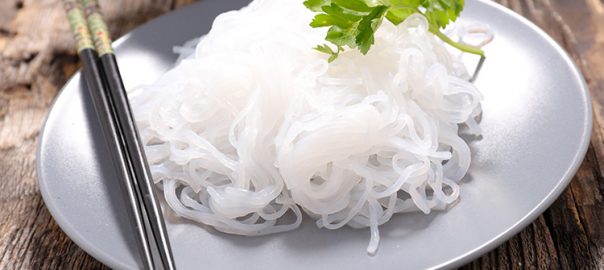 Great Intro To Miracle Noodles
All About Miracle Noodles
For many people who are considering starting the low carb diet, the thought of having to give up noodles and pasta makes them apprehensive about it. After all, pasta and noodles are commonplace in North American diets, as we tend to eat a variety of different cuisines from around the world in our day to day lives. Italian pasta and Asian noodle dishes are very popular and are some of our favourite foods. Fortunately, low carb dieters need not fear the loss of pasta and noodles from their menus thanks to Miracle Noodles, the low carb noodle alternative that our customers just love.
History of Miracle Noodles
The Miracle Noodles brand was founded by Dr. Jonathan Carp, and was inspired by a trip he took to Japan in 2006 that included a visit to a Buddhist vegetarian restaurant that was serving a unique style of Asian noodle called shirataki noodles. These noodles were different from traditional wheat-based pasta in that they were made from an ingredient called 'konnyaku', which is a plant-based soluble fiber also known as 'glucomannan'. For the full story on the history of the Miracle Noodles brand and more information on Dr. Jonathan Carp, visit the Miracle Noodles website.
What Makes Miracle Noodles Different?
Miracle Noodles are taking the world of low carb dieting by storm, and with good reason. They're made very differently from traditional wheat-based pasta and noodles, which are generally avoided on the low carb diet due to their high carb counts. Since Miracle Noodles use of glucomannan as their key ingredient, they are extremely low in both carbohydrates and calories. In addition, Miracle Noodles are easy to prepare, and are available in all the most popular styles of noodles.
Varieties of Miracle Noodles
You can find different types of Miracle Noodles shirataki to suit a very wide range of pasta and noodle dishes. Here are some of the most popular styles of Miracle Noodle that our customers love to have as part of their low carb diets.
Angel Hair is a very thin, long, round noodle similar in style to spaghetti. These noodles are commonly used in meat dishes or dishes with tomato-based sauces.
Fettuccine noodles are long and flat, and are ideal for dishes that use heavier or thicker sauces, such as cream-based sauces.
Similar to macaroni, ziti noodles are shorter, tubular noodles that are very popular in baked noodle dishes or casseroles that call for noodles.
As the name suggests, Miracle Rice is a wonderful low carb substitute for traditional rice and can be used in a wide variety of recipes, such as those that call for a bed of rice to accompany a stir fry or stew.
That's not all, however. There are other styles of Miracle Noodles as well, and new products are always in the world. Check out the complete range of Miracle Noodles here at The Low Carb Grocery.
Recipe Ideas for Miracle Noodles
Now that we're sure your interest has been piqued, we thought that we'd share some fantastic recipes that include Miracle noodles for you to try. And what better source for delicious shirataki noodle recipes than from Miracle Noodles themselves? Here are some of our favourites, but you can also check out their complete miracle noodle recipe archive.
Dungeness Crab and Rock Shrimp Egg Drop Soup
It's got a long name, but this soup is definitely worth adding to your weekly meal plan. This deliciously light soup is loaded with seafood and features one of the tastiest broths you'll ever sip.
Low Carb Cheesy Broccoli & Bacony Rice Casserole
We're big fans of hearty comfort foods that feature a low carb twist, and this creation definitely fits that description. You simply can't go wrong with this great combo of cheese, vegetables, bacon and Miracle Rice.
This one may seem really simple at first glance, but the taste just can't be beat. This recipe is packed with healthy veggies and tofu, and features a light but flavourful sauce comprised of lemon pepper, seasoning salt, and gluten free soy sauce.
Conclusion
If you're a low carb dieter who's a fan of pasta and noodle dishes, then Miracle Noodles is the product you've been waiting for. They're perfect for all kinds of delicious low carb meals like those we listed above and are also great for experimenting with your own culinary creations. Pick up some today and experience the difference of Miracle Noodles.