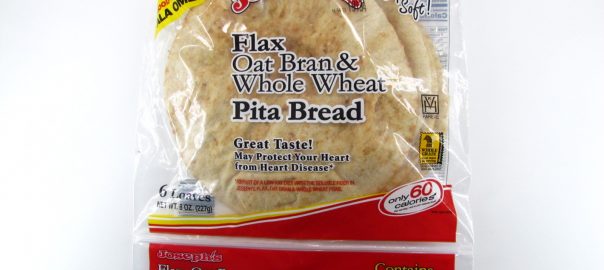 Low Carb Bread Products – Joseph's Bakery
Joseph's Bakery – Low Carb Tortillas, Lavash and Pita bread
Being on a low carb diet doesn't mean you can't enjoy tacos, wraps, pizza or falafels. It's about finding the right baked products so you can stick to your diet and eat meals you love without any of the guilt.
Joseph's Bakery has a line of delicious and popular products that every low carb fan should check out. They make pitas, mini pitas, tortillas and a soft flatbread called lavash. Each is healthy, tasty and can contribute to amazing lunches and dinners.
It's time to get to know Joseph's Bakery to learn why it is beloved by so many. Let's explore this brand to get a better understanding of the taste and nutritional properties of their products. We'll also help expand your weekly meal plan by introducing you to some delicious recipes featuring Joseph's Bakery.
About Joseph's Bakery
Since 1972, Joseph's Bakery has been introducing pita and other products to North American customers and providing high-quality baked goods for people to create memorable meals.
Joseph's Bakery was founded by Joseph Boghos in Boston after he immigrated from Syria. He brought with him the recipes and flavours synonymous with his homeland. In his kitchen, he began baking pitas and sharing them with his neighbours who immediately fell in love with their softness and rustic taste. The demand became so great that he started his own bakery. It didn't take long for his food to develop a loyal following and for grocery stores all over New England to start carrying his products.
Over time, their product line grew to include lavash, tortillas and other savoury baked goods. Each was low carb and made from a variety of healthy grains like whole wheat, flax and oat bran.
Tortillas
Tortillas, also called wraps, are an ideal bread substitute to help people reduce their daily carb intake. They can contribute to quick and satisfying lunches or be made into tortilla chips, replacing pretzels when a salty craving strikes.
Joseph's Bakery offers a healthy tortilla made with flax, oat bran and whole wheat. In addition to being low carb, they are kosher-friendly and contain zero cholesterol. Per wrap, there is only 2.5g of fat, 12g of total carbs, 4g of fibre and 7g of protein.
Pitas
If you like shawarma or enjoy hummus as a late-night snack, then check out these pitas. They are soft, pliable and contain several ingredients like flax and whole wheat that are known to contribute to heart health.
These pitas are a popular base for homemade pizza. Use a tomato sauce and low carb vegetables to make a filling and satisfying pizza that's always a healthier option than ordering. Another idea is to simply cut a pita into triangles and pair with your favourite dip like one from Wild Garden.
Joseph's Bakery also offers mini pitas. These can be used as hamburger buns and are perfect for kids.
Lavash
For those not familiar with lavash, it features the versatility and tenderness of a tortilla. The difference is that it is usually baked in a tandoor. Lavash can be used to make a pizza or to roll into a sandwich filled with your favourite low carb proteins and vegetables.
Additionally, it's perfect for work or school lunches or to take on the road with you. You'll find the same healthy ingredients that are in most Joseph's Bakery products. Per ½ of a lavash, there is 1.5g of fat, 8g of total carbs, 2g of fiber and 6g of protein.
Recipes
Now that you're more familiar with Joseph's Bakery, it's time to learn how to incorporate their products into meals to help you stick to your diet.
Low Carb Tomato Sauce
To make a low carb pita pizza, you need the right tomato sauce as a base. It's an important ingredient that can determine the overall taste and flavour of your pizza. We recommend this low carb recipe, which allows you to whip up a big batch in no time.
You only need seven ingredients: 1 can of San Marzano-style peeled plum tomatoes, ¼ cup of extra virgin olive oil, 1 tsp. of garlic powder, 1 tsp. of dried basil, 1 tsp. of salt, ½ tsp. of ground black pepper and ½ tsp. of dried oregano.
Making this sauce couldn't be easier. Simply add the tomatoes and olive oil to a blender and pulse until they are fully incorporated and have a smooth texture. Spoon all of it into a bowl and then add the garlic powder, basil, oregano, salt and pepper. Mix until everything is combined.
Pita Pizza
If you keep the ingredients low carb, you can get creative with your pita pizza. It's a great meal to make with kids and can also be prepared rather quickly.
This recipe calls for one pita, ¾ of a cup of tomato sauce, 1 tbsp. of extra virgin olive oil, 1 tsp. of red pepper flakes, ½ tsp. of cayenne, 1 tsp. of Italian seasoning, ½ tsp. of basil and 2 oz. of shredded mozzarella. If you choose to include a protein, try using either sliced sausage or low carb meatballs.
Preheat your oven to 425F. While it's preheating, you can prepare your pita by sprinkling water on it and placing it in the oven for 1-2 minutes. This isn't necessary but will soften the pita prior to cooking. Add the olive oil, red pepper flakes, cayenne and herbs to the sauce and give it a good mix. Grease a pan with olive oil and rub the pita on the pan to properly oil it.
Now prepare the pizza. Spread the sauce leaving some room for a crust to form. Top with the cheese and then your protein of choice. Add some more red pepper flakes, basil and Italian seasoning and bake for 13-15 minutes.
Make sure to use the right utensil to transfer the pizza from the tray to a plate, and, for ease, only slice it into quarters once it's on the plate.
Cold Cut Wrap
Like a pita pizza, wraps can be a delicious low carb meal that lets you try new flavours and ingredients. By using the right tortilla, you don't have to succumb to using lettuce to hold it all together.
There are some popular low carb cold cuts to choose from, including genoa salami, ham, pepperoni and turkey. It's important to use cold cuts that don't contain preservatives as you don't want to undermine your meal's nutrition. In addition, if you want to include cheese in your wrap, choose one from this list.
To make, simply gather your preferred ingredients. Lay a wrap flat on your counter and start by spreading a bit of sauce down the centre with a spoon. If you want to use mayo, we suggest one from Walden Farms.
Next, add your cold cuts and cheese but be careful not to overstuff. Top with vegetables like roasted peppers, banana peppers and lettuce and roll it tight enough so that it doesn't fall apart. The last step is to dig in and enjoy.
Try Joseph's Bakery Today!
Check out Joseph's Bakery today and learn why it has become a low carb fixture. Be sure to shop our store to find all the low carb foods you need to make delicious meals for breakfast, lunch and dinner.