Legendary Foods Low Carb High Protein Pastries
Treat Yourself with Delicious Low Carb Baked Goods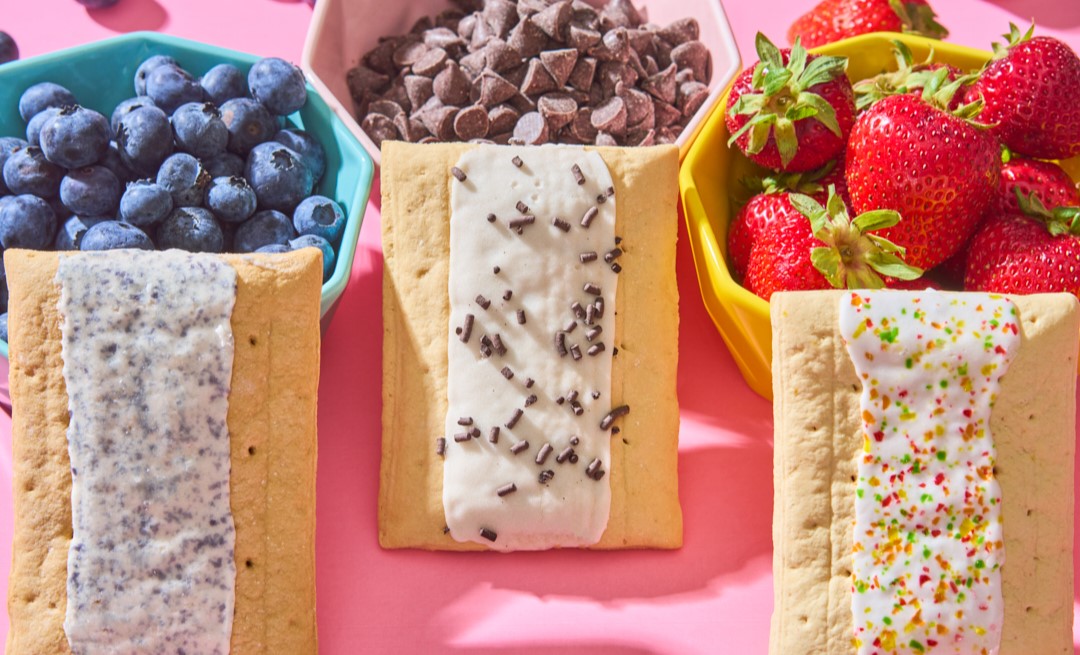 People living the low carb lifestyle know how effective it is at improving many aspects of our health, including weight control, energy levels, sleep quality and more. Treating yourself to a delicious sweet doesn't mean sacrificing your daily low carb goals, thanks to the incredible taste & healthy ingredients of Legendary Foods pastries.
When first starting out with the low carb lifestyle, it's an exciting time of discovery and motivation as you learn the wide range of health benefits that come from cutting back on carbs, as well as how diverse and delicious a low carb menu can be. One thing that surprises many newcomers to the low carb life is that there's no need at all to sacrifice your favourite sweet indulgences. There are plenty of tasty treats made by top-quality low carb brands to satisfy any craving you may have. Allow us to introduce you to Legendary Foods!
The Legendary Foods Story
What if you could eat anything you wanted, and have zero guilt about it? Might seem like a far-fetched dream, but it's this idea that drives brands like Legendary Foods to create delicious and decadent baked goods that are not just low in carbs and sugars, but actually work to support your nutrition goals. Their passion shows in their commitment to making the best tasting pastries and sweet rolls, without any of the unnecessary carbs and unwanted sugars that you'll find on grocery store shelves from other brands.
When Legendary Foods first entered the market back in 2016, their focus was on providing low-sugar nut butters and seasoned nut snacks to the health-conscious consumer. After quickly making a name for themselves based on premium quality snacks and a fierce dedication to nutrition, the team began to set their sights on introducing other types of products.
Toaster pastries have been a popular food product in North America for over 60 years, first being introduced by major food brands like Post and Kellogg's in the 1960's. In less than a decade, the varieties of toaster pastry had evolved to include frosted versions and new flavours, eventually growing to a point where a diverse array of more than 200 flavour combinations have been produced over the years.
Of course, those first-generation toaster pastries were a far cry from the innovative health-conscious recipes that Legendary Foods has come to develop. The idea was simple; make sure that everyone who loved toaster pastries could still enjoy them even when living a healthier low carb lifestyle. After a year of testing, tweaking, and experimenting, the Tasty Pastry recipe from Legendary Foods was perfected in 2020, and the rest is history! Since then, Legendary Foods has begun to introduce additional low carb baked goods such as their delicious sweet rolls. Who knows what the future might hold for Legendary Foods, but we are sure excited to find out!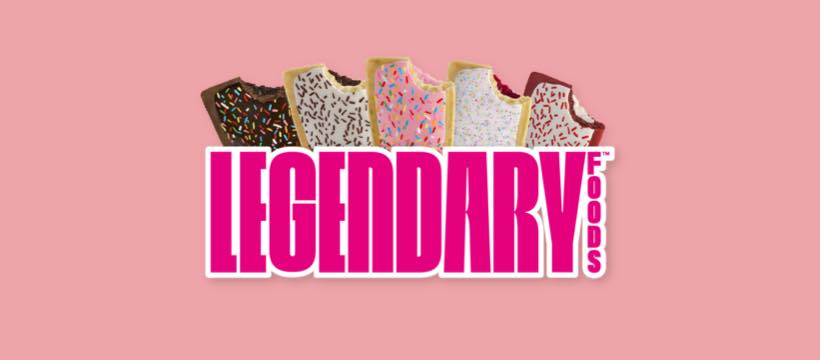 What Makes Legendary Foods Low Carb Baked Goods Different?
It takes more than just alternative sugars and flours to make a great tasting pastry, that's for sure. The food geniuses over at Legendary Foods know this quite well, and have invested the time and effort needed to perfect the science of making the ultimate low carb pastries and sweet rolls.
For starters, they use an erythritol sweetener blend to keep carb counts extremely low, and combine it with a high-protein high-fiber ingredient mixture to create a nutritious pastry with just the right texture, structure, and flavour. Legendary Foods didn't stop there, however. Their pastries and sweet rolls are also gluten-free and keto-friendly. It's just a little extra peace of mind for anyone who wants to enjoy a scrumptious pastry and not worry about the impact to their health and overall well-being.
If you're starting to feel a craving building for a nice, soft pastry, we don't blame you. Our mouths are watering right now just thinking about it! Let's jump right to the wide variety of Legendary Foods pastry and sweet roll flavours you'll find right here at The Low Carb Grocery.

Legendary Foods Low Carb Pastries
One thing is for sure, Legendary Foods didn't hold back when creating the varieties for their line of cake-style Tasty Pastry products! Sure, you'll find such classic pastry flavours as Strawberry and Blueberry, but there's so many more to discover. You'll also be torn between decadent treats like Hot Fudge Sundae, Birthday Cake, Cookies and Cream, Chocolate Cake, and our personal favourite, Red Velvet! Each bite of soft, cake-like pastry and rich, smooth filling will have your taste buds swirling with satisfaction. Order yours in convenient single-serve packets, or stock up with a 10-pack box.
Choose from our selection of Legendary Foods low carb high protein pastries:
Every Legendary Foods low carb cake-style pastry is packed with 20g of protein for long-lasting energy that will keep you going, and just 5 net carbs or less. You'll also get at least 7g of dietary fiber per serving, helping to aid in proper digestion and improve gut health. They're the perfect grab-and-go snack for busy mornings or afternoon cravings!
Now it's time for us to take a look at another epic selection of products from the aptly-named Legendary Foods; their low carb high-protein sweet rolls!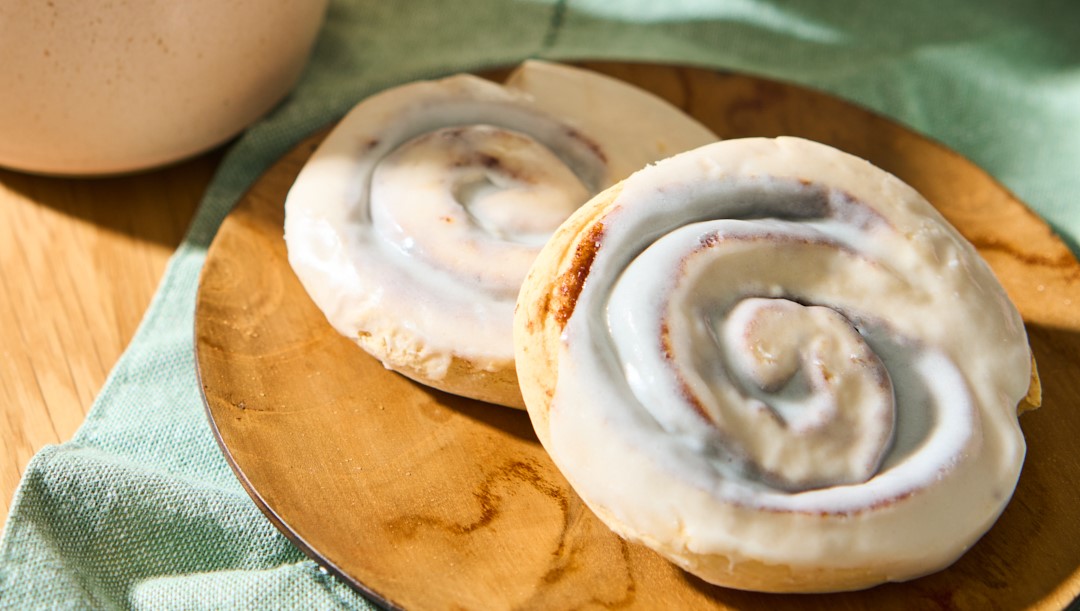 Legendary Foods Low Carb Sweet Rolls
We admit, it feels a bit weird to unwrap one of Legendary Foods' sweet rolls and not think that you're cheating on your low carb lifestyle. The good news is, you've got nothing to worry about! Each Legendary Foods low carb sweet roll comes in with just 5 or 6 net carbs per serving, and just like their like of cake-style pastries, you'll get a whopping 20g of protein, too! These sweet rolls are also high in fiber, gluten-free, and keto-friendly. One taste, and you'll be hooked!
Shop for Legendary Foods low carb high protein sweet rolls:
All Legendary Foods low carb sweet rolls are available in single-serving packages, or order a box of 8. That's just enough for a week of school or work lunches, with one left over as an extra treat!
Take Legendary Foods Pastries & Sweet Rolls to the Next Level
All Legendary Foods baked goods are ready to eat right out of the package, so there's nothing standing between you and a delicious treat other than a thin wrapper. However, if you really want to take your snack to a new level, there's one tip that comes right from the Legendary Foods team. Pop your pastry or sweet roll in the microwave for about 10 seconds and, BOOM, you've got a warm, soft pastry with a gooey filling just waiting to be devoured. Believe us when we tell you this is a game changer. You've just got to try it!
Stock Your Pantry with Delicious Low Carb Treats from Legendary Foods
It's that time of year when school is starting, and another year of packing lunches and hungry kids craving after-school snacks is upon us. Take some of the pressure off yourself by making sure the pantry is stocked with the kinds of snacks kids crave, but healthier versions that teach them good habits to make wise choices in foods.
Products like toaster pastries and sweet rolls from Legendary Foods skip the sugar and carbs, but give kids a tasty snack with long-lasting energy that they'll love. Plus, when you're packing your own lunch for work, craving an afternoon pick-me-up, or gearing up for a weekend road trip, you'll have lots of delicious snacks to choose from.
Legendary Foods pastries and sweet rolls are always ready to go whenever you're feeling 'snacky'. Order yours today from The Low Carb Grocery, and enjoy!
More Low Carb Lifestyle Articles