Power Up with Healthy Low Carb Egg Breakfasts
High-Protein Egg Breakfasts Made the Low Carb Way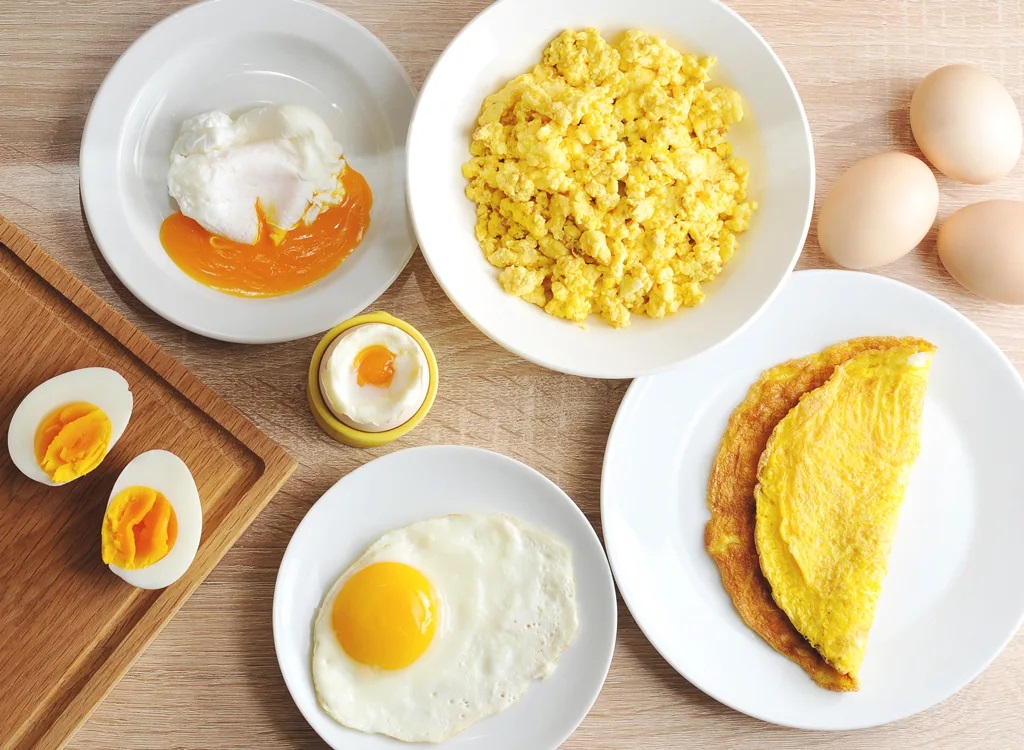 Sure, it's known to be the most important meal of the day, but breakfast is not always the most exciting. Well, we've got good news, because that's about to change! We've gathered together a tasty collection of delicious high-powered low carb breakfasts made with nutritious eggs that are fast, easy, and perfect for busy mornings.
Breakfast is the kind of meal where it's all too easy to settle into a repetitive routine, simply because we're often short on time and it's just more convenient to have the same old thing time after time. The problem is that this can get boring fast. Of course, it doesn't have to be that way, as long as you've got eggs in your fridge. There are lots of different ways to make a variety of delicious and nutritious egg-based breakfasts that are also fast and easy.
What Makes Eggs So Good for the Low Carb Lifestyle?
There's a lot to be said for eggs, and how well they fit as part of the low carb lifestyle. They are very high in many of the essential nutrients our bodies need to stay healthy. Eggs are high in protein, as well as B-vitamins and vitamin D, and contain a good amount of iron along with healthy fats. The nutritional value of eggs also includes vitamins E and K, in addition to zinc and calcium.
All in all, eggs are a nutritional powerhouses that are low in carbs and deliver long-lasting energy to start your day, but that's not the only reason we are talking about them here. As far as versatility goes, eggs are incredibly impressive in the diversity of recipes you can use them in. Even when you don't add any other ingredients, you can prepare eggs just on their own in many delicious ways.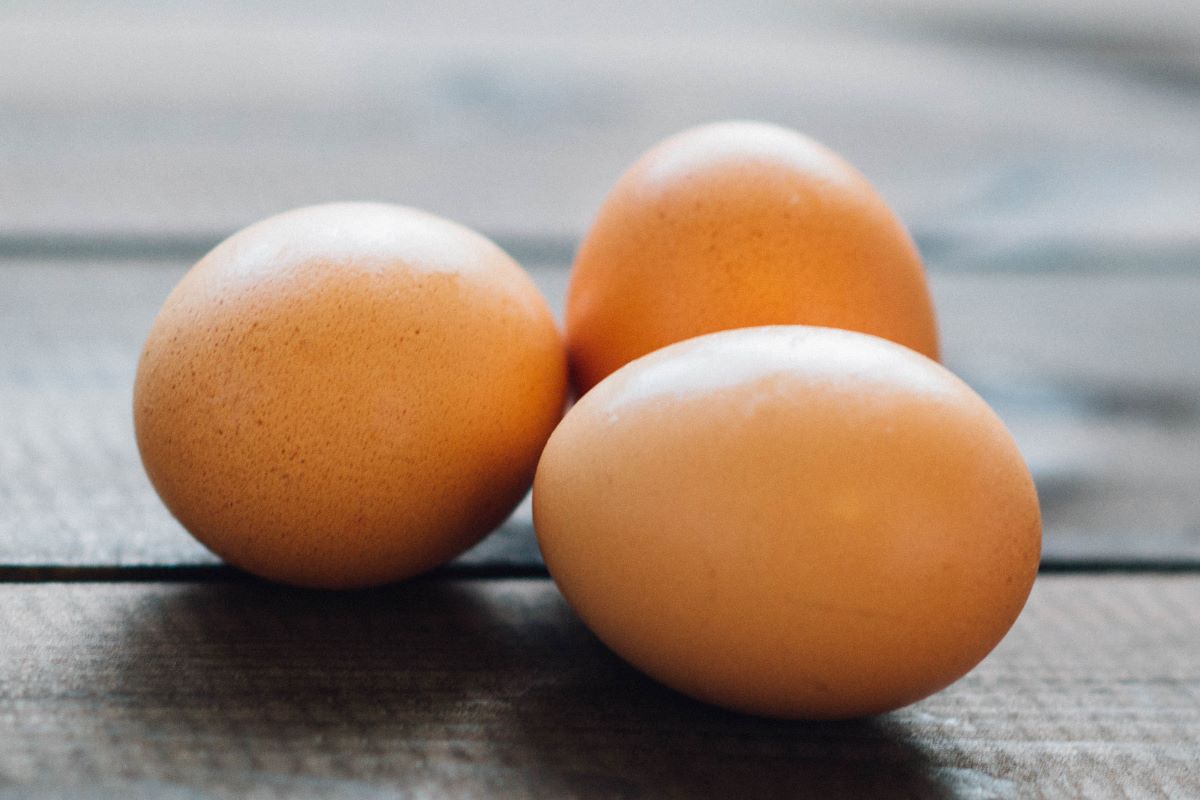 Popular Methods of Preparing Eggs
Fried Eggs – Whether you like them sunny-side-up or over easy, frying eggs is the simplest and fastest way to prepare them. Depending on how runny you like your yolks, you can request them easy, medium, or hard (in order from most runny to least runny).
Scrambled Eggs – Using a whisk or a fork, break up the eggs in a bowl and mix together thoroughly before pouring into a hot pan. Scrambled eggs are light, fluffy, and delicious, especially with a side of bacon!
Boiled Eggs – Another simple method of preparing eggs is boiling them in the shell. Here's the recipe for a perfect hard-boiled egg. For medium eggs, cut the boiling time down to 7 or 8 minutes, and for soft boiled eggs go down to 5 minutes.
Poached Eggs – Making poached eggs can take a bit of practice to get the technique down, but it's really not that hard. Poaching eggs is almost like making boiled eggs, just without the shell. Try this recipe for easy poached eggs.
Baked Eggs – This is another super-easy way of preparing eggs, and just takes an oven and some small oven-safe ramekins. Simply place a cracked egg in each ramekin, then bake in the oven at 350º for about 15 minutes. Season to taste, and you're done!
In addition to these basic egg preparation methods, there are dozens of other ways to make healthy and nutritious breakfasts in just a few minutes. Omelettes, egg fritters, breakfast sandwiches, breakfast wraps, and quiches are just a few examples of what you can do with eggs and just a handful of other common ingredients.
Now, if you're looking for more details on some super-healthy low carb egg recipes, look no further! We've searched high and low to find a selection of flavourful egg breakfast recipes that are low in carbs, high in nutritional value, and easy to prepare. You'll never get bored of breakfast again with these cooking ideas!
Delicious Low Carb Egg Breakfast Recipes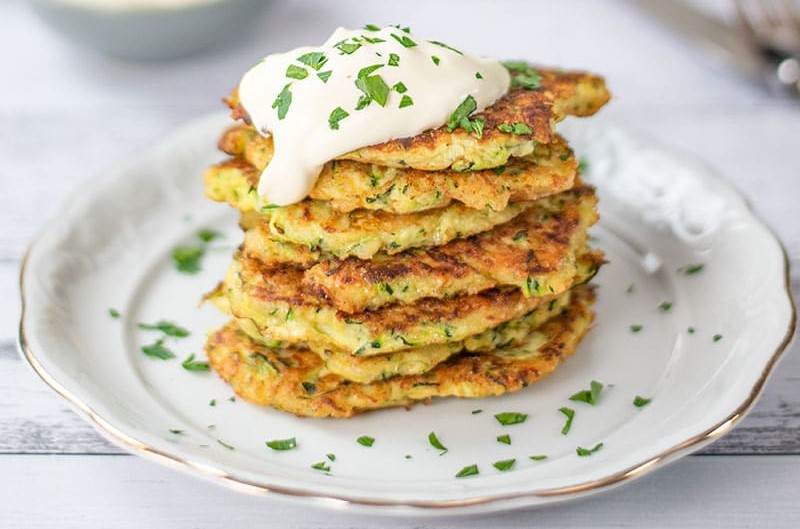 Starting off this list strong is a tasty creation featuring the delicious flavours of zucchini and parmesan cheese, with almond flour acting as a binder to keep carbs low. These crispy zucchini fritters are easy to make and the whole family is sure to love them. Season with salt and pepper to taste, or garnish them however you prefer. Some common toppings include sour cream and chopped herbs. Very yummy!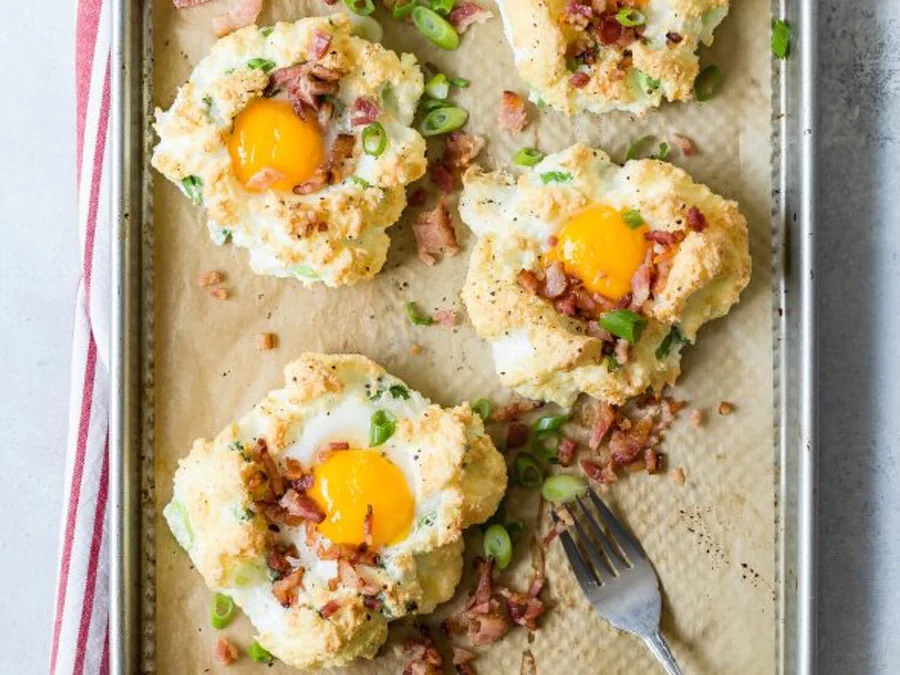 Low Carb & Keto-Friendly Cloud Eggs
Cloud eggs is the perfect name for this recipe, because they come out looking so light and fluffy you might think they'll float right off your plate! With just 15 minutes of prep-time and only 6-7 minutes in the oven, you can have a delicious, high-protein egg breakfast on your table, ready to garnish with chopped smoky bacon and fresh green onions. This unusual egg recipe is a great addition to any brunch menu!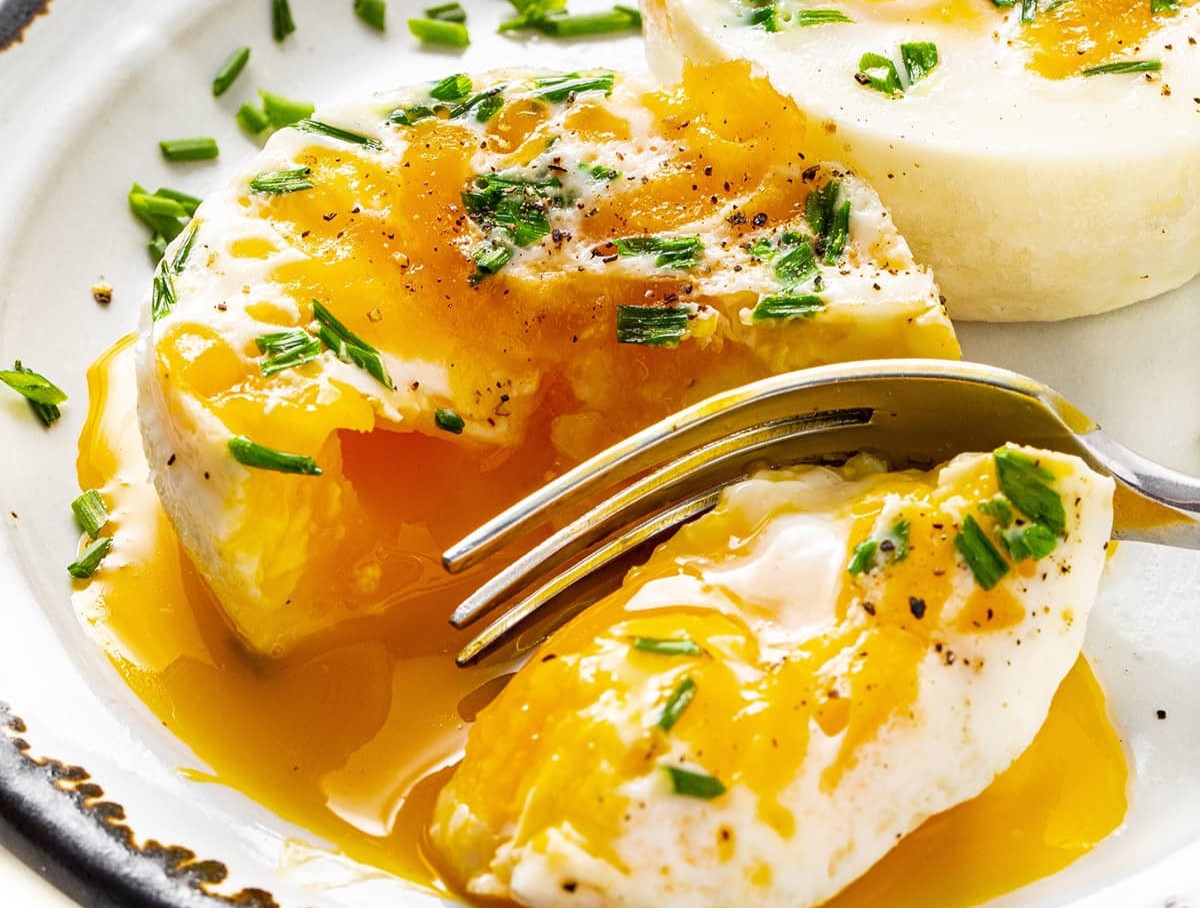 5-Minute Low Carb Coddled Eggs
If you've never heard of coddled eggs before, you'd certainly be forgiven. It's not one of the most common or well-known methods, but it absolutely deserves to be! Making coddled eggs is done by cracking them into a small, shallow container called an egg coddler and then placing it into hot water to cook. These containers are often marketed as 'egg poachers', but this is a misnomer. Poaching eggs is done with the egg in direct contact with the water, whereas coddling is done with the egg inside a container in the water. Coddling eggs is fast, easy, and produces a perfect yolk, every time.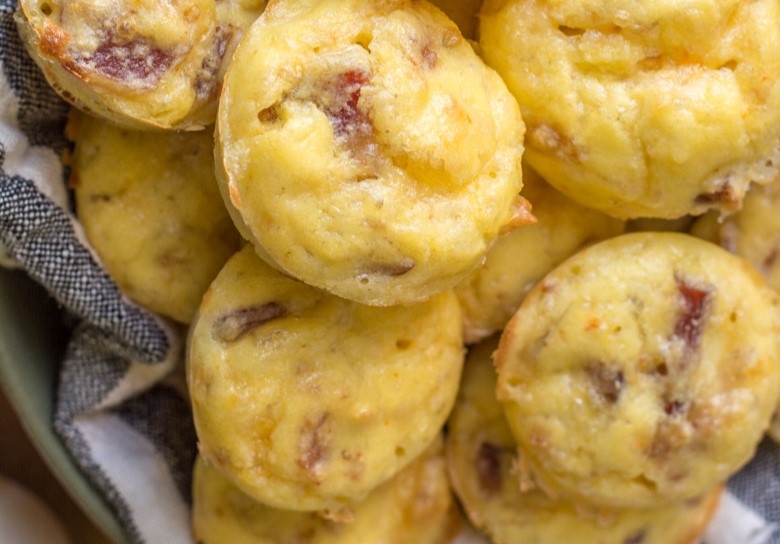 Keto Bacon Egg and Cheese Bites
Bacon, egg, and cheese are three ingredients that are simply meant to be together, and this recipe proves it beyond a shadow of a doubt! Make a big batch of these bite-sized egg creations, and freeze the extras. Then you'll have a stash of fast and easy high-protein snacks that you can heat up in just minutes when you're hungry for something healthy, but short on time. Only 6 ingredients are needed, but the result is a full-flavoured and hearty breakfast that's packed with protein.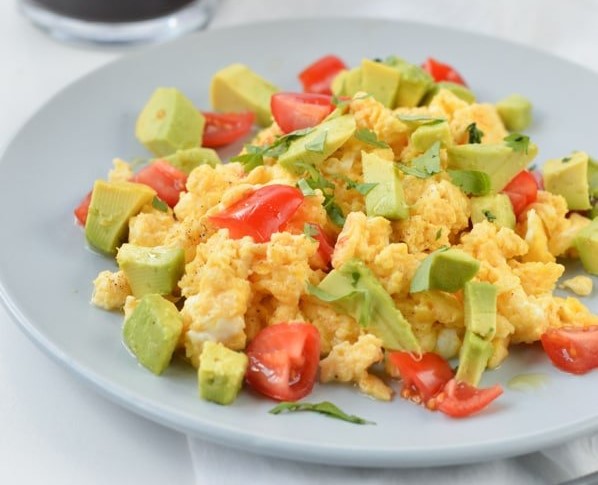 Keto Scrambled Eggs with Avocado
Avocado is rich in vitamins, minerals, and healthy fats, making it a great addition to any low carb breakfast. This simple recipe for classic scrambled eggs pairs the great taste of avocado and freshly diced tomato with light and fluffy eggs to create a vibrant and delicious breakfast in almost no time at all. This breakfast is a great way to kick off a busy weekend of fun adventures with the whole family, or to add some bold colours to a relaxed and mellow brunch with friends.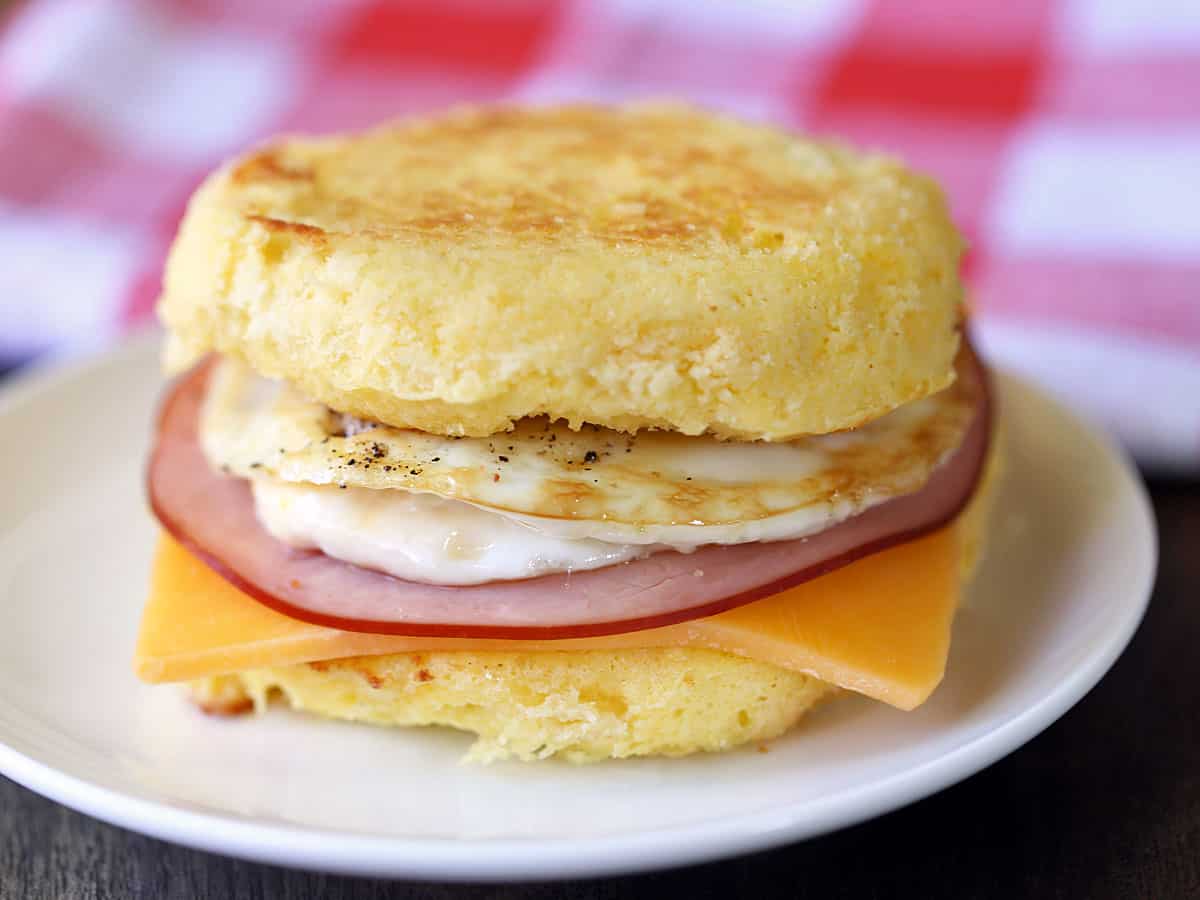 Low Carb Breakfast Sandwich with 90-second Bread
Ok, we know that this list is all about eggs, but when we discovered the 90-second bread that's part of this recipe, we couldn't believe it! Using just 5 simple ingredients, you'll have a light and fluffy bread substitute that is a lot like an English muffin, and the ideal way to build a healthy, low carb and keto-friendly breakfast sandwich. When making your breakfast sandwich, you can choose from a wide range of tasty accompaniments for your egg. Bacon, sausage, cheese, tomato, lettuce, salami, and ham are all great ideas!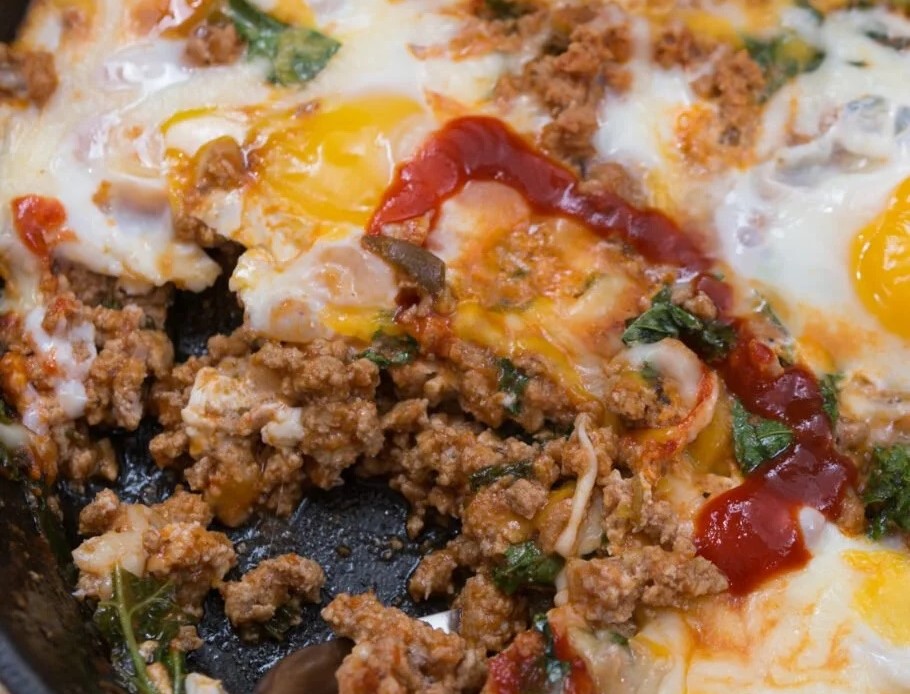 Low Carb High-Protein Breakfast Skillet
We are huge fans of one-pan meals, and this breakfast skillet really shows why! We love being able to toss all our delicious ingredients together and let the flavours blend together and accentuate each other. With a blend of zesty cheese, rich pasta sauce, hearty ground meat, nutritious greens, and protein-rich eggs, this breakfast skillet really has it all. Time to break out your cast iron pan and get cooking!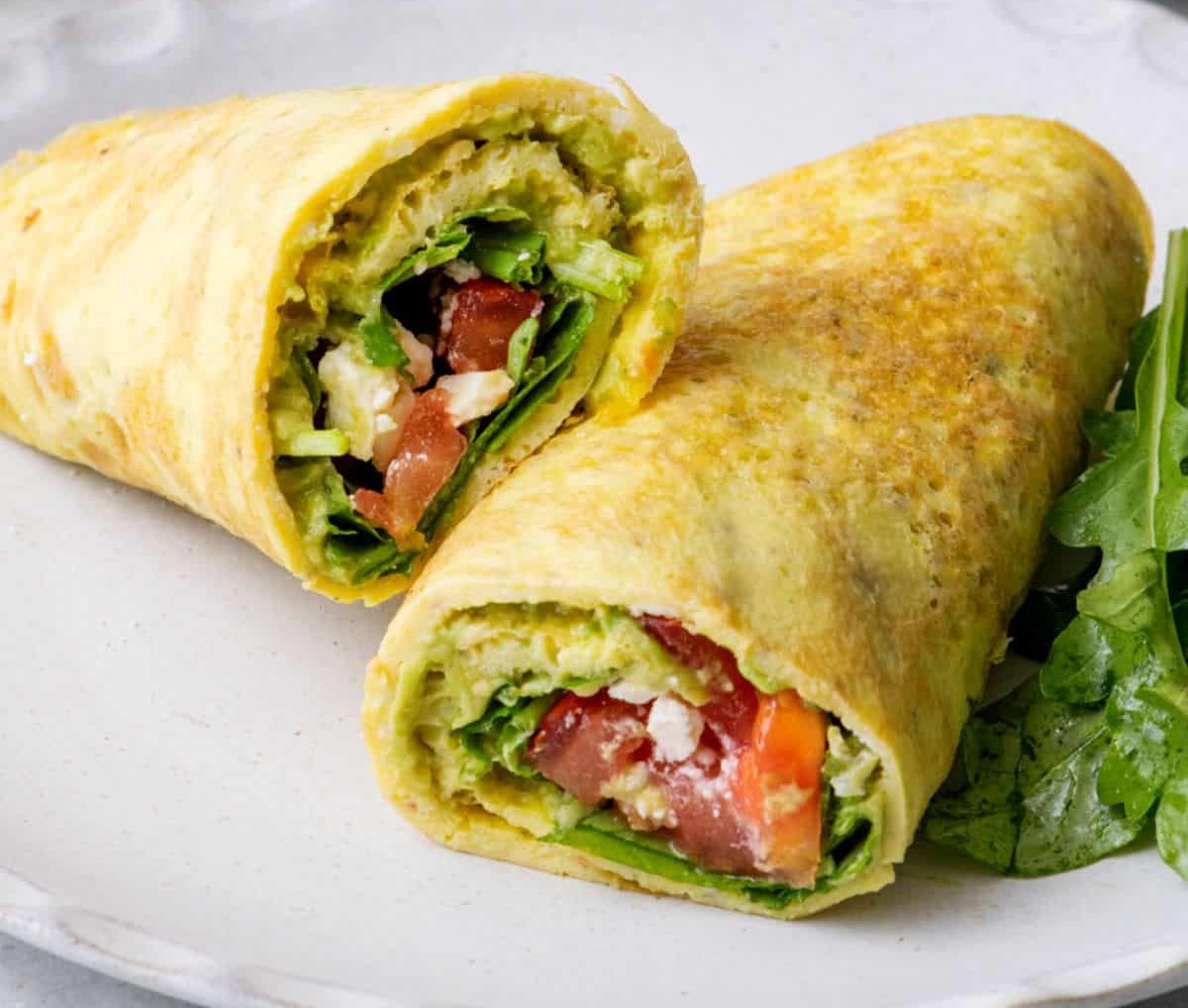 Wrapping up our list is this fast and easy breakfast egg wrap. Nothing's better than piling a blend of avocado spread, sliced tomatoes, crisp arugula and bold feta cheese onto a freshly made egg wrap for a healthy and hearty breakfast that is totally delicious. The best part? It'll be on your plate and ready to eat in just 10 minutes. This is the kind of breakfast that will definitely have you looking forward to getting up in the morning!
Quick and Delicious Low Carb Breakfasts
Want some other ideas for healthy breakfasts that work with the low carb lifestyle? We've got you covered! Our selection of top-quality low carb breakfast products is second to none. You'll find a variety of low carb cold breakfast cereals and keto-friendly hot cereals, as well as super-easy low carb pancake and waffle mixes, sugar-free syrups, low carb granola, and grab-and-go breakfast meal bars for when you've got no time to spare.
Shop our entire range of low carb breakfast products today!
More Low Carb Lifestyle Articles