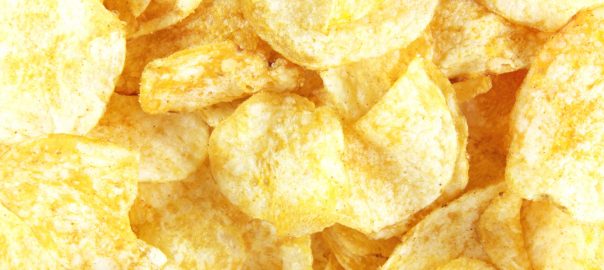 Product Insight: Moon Cheese Crunchy Cheese Snacks
All About Moon Cheese crunchy cheese snacks
Every snack lover knows it's a challenge to find cheese snacks that are salty, cheesy, crunchy and delicious. You deserve a cheese snack that can satisfy your salt craving without being chock-full of carbs and fat. If this rings true for you, then we're thrilled to introduce you to Moon Cheese Crunchy Cheese Snacks.
In this article, we're going to acquaint you to what we think will be your new favourite cheese snack. Moon Cheese is a product that's beloved by everyone who tries it and it can be part of your low carb diet, instead of its enemy. What exactly makes this snack line such a treat for low carb dieters?
How is Moon Cheese Different?
Unlike other healthy snacks, Moon Cheese's texture and flavour doesn't feel like your typically dry diet snack food. This is because it's crafted through a special process that maintains the crunchiness and intensifies the flavour.
Created by ND Creations, a leader in food innovation, who are committed to healthy solutions that will satisfy your snack cravings. Their products are always on-trend and natural. Moon Cheese is sustainable and healthy, and is truly a guilt-free product. It's hard to imagine anyone not eating the whole bag in one sitting!
To prove its worthiness, just put out one bowl of Moon Cheese when friends are over and watch how fast it disappears.
Nutrition and Ingredients
Moon Cheese is crunchy goodness that won't kill your diet. It's gluten-free, high in protein, 100% natural, high in calcium, contains no additives or starch, and yes, is low in dreaded carbs. You might be surprised to find a healthy cheese snack that actually tastes like cheese, but that's exactly what Moon Cheese delivers every time.
Choose from the below awesome flavours:
A fun tip is to put your favourite flavour of Moon Cheese into a Ziploc bag and crush it. Then use it as the crunchy topping for a mac and cheese recipe (using low carb pasta of course). This will add texture and a taste that is out of this world!
How Moon Cheese is Made
Moon Cheese relies on a drying process that combines radiant heat and vacuum technology. It works by placing raw food into a large cylinder that slowly turns, vacuum drying the food in the process. The ingredients are quickly dried at a low temperature for 90 minutes. During this time, close to 100% of the moisture is removed. The speed at which the ingredients dry doesn't allow for oxidation to occur, meaning the usual microorganisms that cause food to go bad aren't present. This process is more effective and efficient than other dehydration methods. Those methods require that food be dried at such a high temperature that it loses about half its nutrients while retaining much more moisture.
This process allows the ingredients to transform into a delicious snack that doesn't sacrifice crunch, flavour or health. It retains its integrity long after it is made due to the technology that creates it, and not chemicals.
Summary
Replace traditional unhealthy snacks like Doritos and Cheetos with Moon Cheese crunchy cheese snacks. Most find it tastier and you won't have to give up that cheesy crunch which makes these snacks essential. You shouldn't feel deprived and hungry just because you are on a low carb diet. You can still experience flavour and enjoy a tasty cheese snack.
Try it once and we know you'll love its addictive crunch!