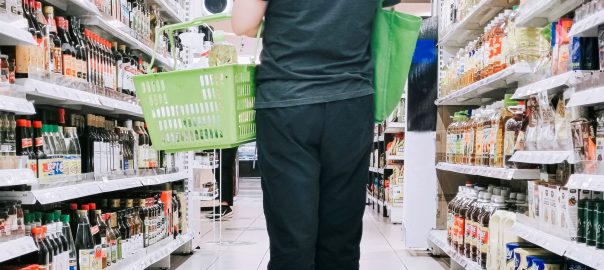 New Low Carb Products for 2023
Exploring The Latest Brands & Hot New Products
Our savvy purchasing team is always hunting for great new low carb products to bring to our customers. It's our mission to have the best selection of the most popular low carb health food brands anywhere in Canada, and we mean that! Over the last few months, we've added some fantastic new brands to our retail shelves and online store. Here, we will explore some of the newest brands that you need to know about!
It doesn't take much for a company to claim that their food products are 'healthy', and sorting through the countless different brands to find the really good ones can be quite the daunting task. Fortunately, we do that for you! You can shop with confidence knowing that the low carb products in your cart are the best of the best. Of course, it is still important to be an informed consumer to make sure that you know what you're getting and that your hard-earned money is spent on the products that best suit your needs.
This point is particularly important when it comes to living the low carb lifestyle. With so many different factors to consider, low carbers need to be keenly aware of how to read ingredient labels and nutrition facts. After all, this is where the real story is told! It's also why we make the nutrition facts and ingredient lists prominently available on all the product pages of our website.
However, when we evaluate a new low carb brand to potentially add it to our product lineup, the ingredients and nutrition facts are just one part of the process. We also look at what the brand is all about, what their story is, and how they do things. Here at The Low Carb Grocery, we look for health food brands that have strong core values, a mission that our community of customers can get behind, and a commitment to quality in everything they do.
On that note, here are some of the more recent brands that have joined us here at The Low Carb Grocery. We're confident that once you learn a little more about them, you'll be eager to give them a try!
SunButter – Delicious & healthy spreads made with sunflower seeds.
Want something different to spread on your morning toast?  The good folks over at SunButter have just the thing! Their mission is to create a variety of delicious spreads that are free of all the top 8 food allergens for safer and healthier nutrition. Made from the natural goodness of sunflower seeds, SunButter products are processed in a 100% nut-free facility that also is free of contamination from other common allergens such as soy, dairy, wheat, and fish. Choose from original SunButter, or other styles such as Crunchy, Chocolate, and Organic Unsweetened. SunButter products make great sandwiches, and taste delicious when spread on fruits and vegetables. Try making the classic after-school snack 'Ants on a Log' by grabbing some crisp celery sticks, spread some SunButter in the groove, and line up some dried berries or toasted sunflower seeds on top to create your 'ants'. It's fun!
Shameless Snacks – Keto-friendly gummy candies for healthier guilt-free snacking.
Whether you've got a serious sweet tooth or crave the lip-puckering effect of sour candies, gummies are a tasty treat that people of all ages love to indulge in. The problem is the high amount of sugar in a typical bag of gummy candies that doesn't exactly make them a great fit for the low carb lifestyle.  Well, guess what? Shameless Snacks is coming to the rescue with a line of low-sugar gummy snacks that taste so good you'll never believe they're keto-friendly and low carb. Choose from popular varieties of sweet gummies like watermelon slices and green apple, or go the sour route with super sour blue raspberry, red raspberry, or peach gummies. There's definitely no shame when you reach for a bag of Shameless Snacks!
Toufayan – Soft & delicious low carb wraps, tortillas, pitas, and flatbreads.
Low carb wraps and pitas are better today than they've ever been because of brands like Toufayan who are leading the way in delicious & healthy baked bread products. We've recently added a series of keto-friendly bread products from Toufayan that are high in dietary fiber, low in carbs, and enriched with protein. Choose from tortilla shells, flatbreads, and pita breads that are soft and fresh with great flavour in every bite. They're also vegan-friendly, too. Use Toufayan tortillas, flatbreads and pitas for great-tasting sandwiches, wraps, paninis, and even DIY pizzas!
Camino – Ethically and responsibly sourced premium chocolate products.
In the world of chocolate, Fair Trade initiatives are rapidly becoming a core differentiator of those businesses who are choosing to take an ethical and responsible approach to their operations. In essence, Fair Trade means that during the sourcing of ingredients all parties involved are treated fairly and with respect. Fair Trade also focuses on sustainability, both environmentally and economically. Camino is a Fair Trade Canadian importer with relationships with over 25 organic producer co-ops sourcing from tens of thousands of family farms over 14 different countries. At The Low Carb Grocery you'll find top-quality Camino chocolate products including chocolate chips, baking chocolate, and cocoa powders.
Equal Exchange – Fair Trade coffees and teas from a company making a real difference.
As part of the same Canadian co-op as Camino, Equal Exchange also has a fierce commitment to ethical practices and fair trade processes in making their exceptionally tasty coffee and tea products. With such a heavy reliance in the coffee industry on small family farmers, it's important to recognize the significance that respect and fairness can have on this global community. When you sip on your morning up of rich, flavourful coffee or relax with a soothing cup of tea, you can feel good that Equal Exchange is having a positive impact around the world.
Maria and Ricardo's – Wholesome and delicious baked tortilla shells.
Authenticity is important when your business is based on fond memories of great food from childhood, and that's exactly what Maria and Ricardo's is all about. The two cousins founded their business in hopes of bringing the great taste and high quality of authentic Mexican tortillas to their new home in Boston, and their success is a real testament to what they've been able to accomplish. We're proud to carry Maria and Ricardo's line of fantastic Mexican tortilla shells made with premium ingredients, including keto-friendly almond flour, flaxseed, and whole wheat. Perfect for a healthy and authentic Taco Tuesday!
Jordan's Skinny Mixes – Guilt-free and sugar-free cocktail mixes & flavour syrups.
It's no secret that many of the typical cocktail mixing ingredients are loaded with sugars and carbs. This used to mean that low carbers had to miss out on ordering some of their favourites, like margaritas, pina coladas, and peach bellinis. Fortunately, Jordan's Skinny Mixes can help you make all your favourite delicious cocktails the low carb way! With zero sugar per serving thanks to an alternative sweetener blend of monk fruit, stevia, and erythritol, Jordan's Skinny Mixes are perfect for the low carb lifestyle. Use them to craft premium cocktails at home, or infuse delightful flavours in other beverages like sparkling sodas or hot coffee drinks.
Discover More of the Best Low Carb and Keto Friendly Brands Here at the Low Carb Grocery
These newer additions to our selection of top quality health food brands are merely the tip of the iceberg. We have nearly 200 amazing brands to choose from in dozens of different categories, and are always on the lookout for innovative new companies to share with our customers. To learn more about some of the most popular brands here at The Low Carb Grocery, check out our Product Insights blog section where we explore different health food companies and low carb products that you might also find very interesting.
To keep on top of the latest and greatest additions to our retail shelves and online store inventory, be sure to visit our Featured Products page to see what's new, and don't forget to sign up today for our weekly low carb e-newsletter! Each week you'll receive an email containing new product info, helpful links, and all the current special offers and money-saving deals at The Low Carb Grocery. There's no better way to keep up-to-date with everything that's going on in our stores and on our website!
We hope that you're as excited to try these new low carb food brands as we are to share them with you. It's our privilege to bring the best products to your shopping carts so that you can achieve your healthy living goals and enjoy all the benefits that the low carb lifestyle has to offer. We look forward to seeing you again soon!