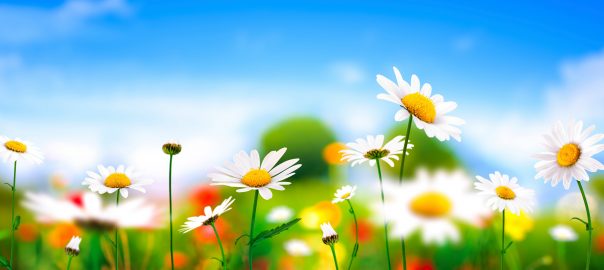 Fresh Spring Meal Ideas for Low Carb Diets
Inspiring Low Carb Spring Meal Ideas
When spring rolls around and the daylight starts hanging around longer, our moods start to change along with the season. The air smells fresher, and we start to crave different kinds of foods than the hearty, comforting foods we tend to love in the cold winter months. Our focus turns to lighter fare, with lots of fresh greens and crisp fruits and vegetables. There are many fantastic recipes you can use to celebrate the return of warmer weather and sunshine, so we've decided to gather together a handful of delicious low carb recipes that are just perfect for ushering in the springtime.
This collection of fast and easy low carb meal ideas is perfect to fill those gaps in your weekly meal plan with recipes that are very healthy and so tasty, the whole family will love them! Let's get started with a couple of delicious seafood recipes, including one that features fresh, steamed shrimp and another that uses salmon, which is definitely one of our favourite types of fish.

Spring Seafood Recipe Ideas
This fresh salad combines a wonderful mix of flavours and textures to create a crisp springtime meal that's perfect for low carb diets. The citrus taste of the lime complements the cilantro amazingly well to form a perfect vinaigrette for the cool, fresh greens and avocado. The warmth of the shrimp completes the experience, and we're sure that this salad will quickly become one of your all-time favourites.
Grilled Salmon with Herbs and Meyer Lemon
This fish is delish! Now that the weather has started to warm up, many of us can't wait to fire up the grill, and this recipe is going to make that urge even stronger. With a simple combination of butter, lemon, dill, garlic, and thyme, this recipe produces moist, perfectly seasoned salmon fillet that you can easily pair with a wide variety of spring veggies.
Now that we've got you craving some fresh seafood, let's change gears and have a look at a couple of amazing chicken recipes to try as part of your updated spring menu. Chicken is an essential part of the low carb diet, and finding exciting new low carb recipes to try can help keep things fun as you pull together your updated meal plans.

Spring Chicken Recipe Ideas
Grilled Honey Mustard Chicken Salad
Lovers of grilled chicken salads will be all over this recipe, for sure! It includes a simple method for quickly and easily making your own fresh honey mustard dressing, but if you decide that you want to speed up the process and make it even faster, then try this delicious Honey Dijon Dressing from Walden Farms as an alternative. This recipe also features hard-boiled eggs and chopped bacon, so low carb dieters will definitely enjoy the fact that this salad is loaded with protein, in addition to being amazingly tasty.
Spring Minestrone with Chicken Meatballs
This awesome soup combines the best parts of minestrone with a fresh chicken broth and hearty chicken meatballs. To keep the carb counts low in this recipe, swap out the normal breadcrumbs in the meatballs for a low carb version, and change up the pasta with a low carb alternative, like these Ziti noodles from Miracle Noodle. The end result is a beautiful and colourful soup that absolutely tastes just as good as it looks!
Next up, we move on to a couple of incredible beef recipes that you will simply love. These tasty beef dishes make great use of fresh vegetables and delicious sauces that really work well. These recipes are great to use mid-week as part of your meal plan, since they prepare quickly and can have their quantities easily expanded to suit any size of hungry family.

Spring Beef Recipe Ideas
The big, bold flavours of Korean cuisine come alive in this recipe for a delicious beef bowl served on a bed of cauliflower. You'll be amazed at just how fast and easy this dish is to make, and the fact that it uses fresh cauliflower instead of the traditional rice bed helps to keep the carb count extremely low. This recipe could also easily work over a bed of shirataki noodles or shirataki rice, if those are more your style. Feel free to customize however you choose!
One-Skillet Steak and Spring Veg with Spicy Mustard
When they say spicy mustard, they mean it! This recipe is definitely meant to have some bite to it, but if you prefer a bit less heat, it works equally well if you dial down the amount of cayenne or swap it for a milder chili. This recipe cooks in under half an hour, and comes loaded with fresh spring vegetables to accompany the perfectly cooked steak. Reviewers of this recipe also report that the sauce works great on other meats like chicken and fish, too. Definitely worth a try!
Conclusion
Spring is a great season to get in to a new groove with your meal plan. Just like when spring fever hits and you feel compelled to blitz the house with cleaning supplies, purging your old meal plan and replacing it with a fresh set of healthy recipes can be quite invigorating. We hope that these recipe suggestions have inspired you to give some new flavours a try, and that you are able to get outside more to enjoy the sunshine and fresh air this spring. Happy eating!