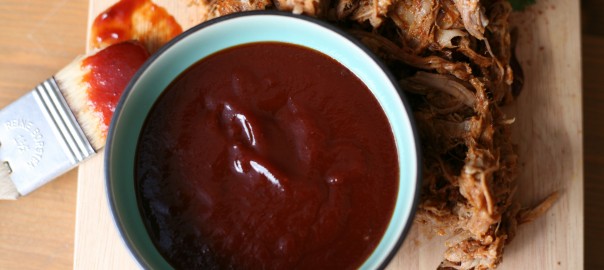 Low Carb & Keto Marinades & Sauces
Marinades and BBQ Sauces, The Low Carb Way
It should come as no surprise that grilled meats and vegetables are absolutely perfect for the low carb lifestyle. Grilling foods is a very simple cooking method, relying on very few ingredients to result in a delicious and healthy low carb meal. One thing that grillers do tend to rely on however, is their favourite marinades and BBQ sauces to enhance the flavours of their foods and deliver a wide range of taste experiences.
Like many other sauces and condiments, there are many times you'll encounter a marinade or BBQ sauce that is loaded with extra carbs, extra sugars, and excessive salt, which are some things low carb dieters need to be wary of at all times. Fortunately, there are also plenty of healthy, low carb and low sugar marinades and BBQ sauces to choose from. If you're feeling particularly adventurous, you could even tackle making your own sauce and get really creative! Let's take a look at some typical challenges low carb dieters face when choosing marinades and BBQ sauces, and then we will get in to some of the most popular options for delicious low carb marinades and BBQ sauces you can try today.
Marinade and BBQ Sauce Ingredients
Most marinades and BBQ sauces start with a base ingredient which defines their general flavour characteristics and what they'll be best suited for. The three most common are:
Tomato Based – These marinades and BBQ sauces tend to be the typical thick, rich sauces you'll find at most cookouts. These come in a huge variety of flavours suited to meats like chicken, beef, and pork. These are generally not ideal for seafood and fish, but there are some special blends that work well for these purposes.
Soya Based – Most marinades and BBQ sauces that use soya as a base are Asian-style sauces and tend to have sweeter and spicier characteristics. Soya based sauces are usually not very thick, and tend to have a lighter texture.  These sauces have a lot of utility, and work on all meats including a wide range of seafood, and even on vegetables.
Spice Based – Most of these will fall in to the marinade category, but they can also be used as brushed-on BBQ sauces as well. Using some type of oil as a main ingredient and made from a wide variety of spices and seasonings, these work best when marinated for long periods of time so the flavour really soaks in to the meat.
Ideally, you'll want to select your marinade or BBQ sauce first and foremost based on what kind of food you are preparing, and what style of meal you're going for. For example, if a classic backyard BBQ is what you're planning, then a bold tomato based BBQ sauce for your grilled chicken would be a good fit. If you're going for a more sophisticated grilled pork tenderloin with a side of grilled vegetables, then perhaps a soya based sauce such as a schezwan sauce would be a good fit. It's important to not think of these as strict rules, however. These are just general guidelines, and everyone will have a different idea of what works best. Play around, and have fun to discover what might be a delicious new combination.
Making Your Own Low Carb Marinade or BBQ Sauce
Sometimes you just have an urge to get creative, and making your own BBQ sauce or marinade can be a great way to explore unusual and unique flavours, as well as ensure that you know exactly what's in your sauce. Making your own is actually very simple, and just requires a few basic ingredients along with whatever special flavours you want to add. First, we'll list the steps for a basic low carb Greek marinade, and then the steps for a basic low carb chipotle BBQ sauce.
Basic Low Carb Greek Marinade with Feta Cheese
This simple yet flavourful Greek style marinade is perfect for pork or chicken. The lemon juice gives it a refreshing citrus flavour, while the feta cheese adds an unmistakable savory element.
Ingredients:
o   1 cup extra virgin olive oil
o   4 cloves of crushed garlic
o   ½ cup fresh squeezed lemon juice
o   2 tablespoons oregano
o   1 tablespoon rosemary
o   1 tablespoon thyme
o   ¼ cup finely crumbled feta cheese
Directions:
o   Simply blend all ingredients together in a large bowl, and pour over pork chops, pork tenderloin, or chicken.
o   Marinate in the refrigerator for 6-12 hours for best results.
o   Grill and serve.

Basic Low Carb Chipotle BBQ Sauce
This simple BBQ sauce recipe delivers a rich, smooth sauce, the smoky chili flavour of Chipotle peppers, and a taste that you won't forget. This BBQ sauce is simply perfect for grilled chicken or as a condiment for burgers.
Ingredients:
o   1 can of tomato paste
o   ¼ cup white vinegar
o   ½ cup water
o   2 tablespoons Worcestershire sauce
o   1 tablespoon of Chipotle powder (add more or less to adjust heat)
o   1 tablespoon onion powder
o   1 tablespoon garlic powder
Directions:
o   Combine all ingredients in a medium pot or saucepan and bring to a boil over medium-high heat.
o   Reduce heat and simmer on low for 30 minutes to an hour.
o   Remove from heat and refrigerate until meat is ready to grill.
o   Brush over chicken or burgers on the grill, and serve.
These two recipes are sure to get you excited to try your own flavour combinations. The methods are pretty much the same, just swap out any ingredients you choose to try new taste experiences.
One way to make these recipes even easier is to use a pre-blended seasoning like these ones from The Garlic Box available online and in store at The Low Carb Grocery. You can use these in place of all the spices in a marinade or BBQ sauce recipe, or simply use them as a dry rub on your meats for a different style of grilling:
Popular Pre-made Low Carb Marinades and BBQ Sauces
The sheer variety of marinades and BBQ sauce on most supermarket shelves is enough to get your head spinning. While it is great to have so many options, it can be hard to finally settle on just one. Here, we've listed a few of our most popular marinades and BBQ sauces. Give one of these a try and we're sure you won't be disappointed.
Guys BBQ Sauce – Bacon – As if Guys BBQ sauce wasn't already good enough, in this version they added bacon flavour to kick things up a notch.
Crazy Mooskies Crazy Hot BBQ Sauce – Just like the name implies, this is the BBQ sauce for people who love all things spicy.
Mikee Chicken Marinade & Low Sodium Stir Fry – Delicious Asian-style marinade great for grilled chicken.
Hot Mamas Mango Mango BBQ Sauce – Sweet and spicy is what this sauce delivers. Perfect on chicken, pork, or anything else you want to grill.
So, there you have it! We hope you feel inspired to check out these new flavours, or even experiment with some low carb marinades or BBQ sauces of your own. Who knows, you may just create the next great taste sensation in your neighborhood!
Happy grilling!